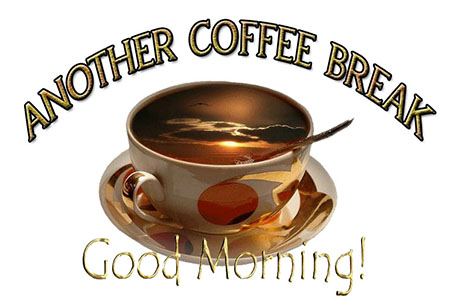 Tribulation, Part 4
August 2, 2019
It has been a pleasure, thus far, to see the responses of readers who've taken this series to heart – especially those who've been through a lot, not really understanding what it is all about.  So many folks have been programmed with the religious mentality of the so-called "Great Tribulation," believing that it is something the Lord is going to snatch them out of so they don't have to suffer.
I've said it before, and I keep saying it.  Most of the current doctrines regarding Tribulation are based in The Fear of Death, which is demonic.  Satan wants Christians to believe that any suffering they experience is death-dealing, and that God – being a loving God – would NEVER allow them to suffer.  Is there tribulation?  Is there affliction?  Is there trials and persecution? 
Absitively, Posilutely!  [And no, my tang is not tongled up!  Grin!]
We finished our last discussion talking about how God is giving President Trump victory after victory after victory in the face of enormous opposition, attack and an onslaught of persecution the likes of which no President in U.S. history has ever had to go through.  It is my honest conviction that all of the accusations and persistent attacks are already backfiring and are going to see the socialist leftists go down to one of the greatest defeats ever seen in this country in the next election cycle.  Just watch!
OK.  Let's take a look at another aspect of tribulation and why it is so much a part of our lives and the economy of the Kingdom of God, and what it produces in us.
II Corinthians 1:3-6:  Blessed be God, even the Father of our Lord Jesus Christ, the Father of mercies, and the God of all comfort; Who comforteth us in all our tribulation, that we may be able to comfort them which are in any trouble, by the comfort wherewith we ourselves are comforted of God.
For as the sufferings of Christ abound in us, so our consolation also aboundeth by Christ.  And whether we be afflicted, it is for your consolation and salvation, which is effectual in the enduring of the same sufferings which we also suffer: or whether we be comforted, it is for your consolation and salvation.
Paul is making it clear to us that the endurance of the sufferings produces the ability to comfort those with whom we have contact and fellowship, who are, themselves, in the same trials and afflictions.  This is because the Lord comforts us in the midst of our pressures and troubles, and that comfort is very real!  It is a comfort that produces a peace and a rest in our spirits such that, even in the midst of physical pain or misery, we are able to rejoice, knowing that there is an end to it.
Paul continues his same discourse in his second letter to the Ekklesia in Corinth.
II Corinthians 1:7-11: And our hope of you is stedfast, knowing, that as ye are partakers of the sufferings, so shall ye be also of the consolation.
For we would not, brethren, have you ignorant of our trouble which came to us in Asia, that we were pressed out of measure, above strength, insomuch that we despaired even of life: But we had the sentence of death in ourselves, that we should not trust in ourselves, but in God which raiseth the dead:
Who delivered us from so great a death, and doth deliver: in whom we trust that he will yet deliver us; Ye also helping together by prayer for us, that for the gift bestowed upon us by the means of many persons thanks may be given by many on our behalf.
You see the context, don't you, of the situation in which Paul is writing this?  He admits to even coming to a place of emotional despair, knowing that he may very well not survive the situation he is in at the time.  Paul and his company of believers had reached a physical, emotional and mental breaking point, being under the sentence of death by his persecutors.
Nonetheless, he was able to say, ...we should not trust in ourselves, but in God which raiseth the dead...
 THAT, folks, is the kind of faith that develops in us when we are at our very end and the Lord delivers us!
I don't need to repeat all the stories I've shared with you over the months and years of all the times I faced death in auto accidents, being on fire, having would-be assassins attempt to take me out with sniper fire, and the Lord delivered me.  And that only scratches the surface!  That deliverance produced a boldness and a fearlessness for which there is no adequate description.  I have a trust in the Lord that knows no bounds!
Those experiences have no doubt contributed to the revelation I've shared with you of the end of the curse of death, and the fact that Jesus took our appointment with death upon Himself and canceled our appointment.
And Paul's stories of comfort in the midst of trial and tribulation continue:
II Corinthians 7:4-7: Great is my boldness of speech toward you, great is my glorying of you: I am filled with comfort, I am exceeding joyful in all our tribulation.
5For, when we were come into Macedonia, our flesh had no rest, but we were troubled on every side; without were fightings, within were fears.
Nevertheless God, that comforteth those that are cast down, comforted us by the coming of Titus; And not by his coming only, but by the consolation wherewith he was comforted in you, when he told us your earnest desire, your mourning, your fervent mind toward me; so that I rejoiced the more.
Notice how Paul expresses himself.  He is not exceeding joyful for the tribulation: he is joyful in the midst of it!  None of us are happy to be in the midst of the Valley of the Shadow of Death.  None of us are happy or joyful to be experiencing the pressures and afflictions we are going through.  But we can be joyful in the midst of it.
Joy is a whole lot different than happiness.  Happiness is a state of mind.  Joy is a state of our spirits, and that is a state that produces that "peace that passes understanding" and a rest that allows to to press forward — no matter what the circumstances.
Consider now what Paul writes to the Ekklesia in Thessalonica.
I Thessalonians 3:4-10:  For verily, when we were with you, we told you before that we should suffer tribulation; even as it came to pass, and ye know. For this cause, when I could no longer forbear, I sent to know your faith, lest by some means the tempter have tempted you, and our labour be in vain.
But now when Timotheus came from you unto us, and brought us good tidings of your faith and charity, and that ye have good remembrance of us always, desiring greatly to see us, as we also to see you: Therefore, brethren, we were comforted over you in all our affliction and distress by your faith:
For now we live, if ye stand fast in the Lord. For what thanks can we render to God again for you, for all the joy wherewith we joy for your sakes before our God; Night and day praying exceedingly that we might see your face, and might perfect that which is lacking in your faith?
Two more things are described here that develop in the midst of tribulation: Faith and Love (Charity).  Paul was keenly aware of the fact that tribulation, testing, trials, afflictions — the crucible, if you will — produces faith and a depth of love that no other testing process can produce.  Our faith in the Lord grows by leaps and bounds because of what we experience in the midst of these afflictions.  Our love for the Lord — and consequently, our ability to show love to those who seem not to deserve it — grows exponentially.
This is key to what the Lord is out to develop in us.  Let's not forget that Jesus — our Bridegroom — is coming to receive for Himself a Bride who is His true Counterpart, His "Other Self" — someone who is just like Him.  That means that we have to have and demonstrate the kind of love that Jesus showed to us and continues to shower us with.  That means that we have to have qualitative faith — the kind of faith that moves mountains, heals the sick, raises the dead, performs miracles without a second thought, casts out demons and exercises His authority in the midst of every situation!
The Lord evelops all of that in those who will overcome, those who will conquer every obstacle, listening to Him when He speaks and doing exactly what He says — not what our natural minds tell us to do.
Remember what David wrote in Psalm 23 — and we've already talked about it today — "He prepareth a table before me in the presence of mine enemies"?  Look at what Paul writes in his second letter to the Ekklesia in Thessalonica.
II Thessalonians 1:3-10: We are bound to thank God always for you, brethren, as it is meet, because that your faith groweth exceedingly, and the charity of every one of you all toward each other aboundeth;  So that we ourselves glory in you in the churches of God for your patience and faith in all your persecutions and tribulations that ye endure:
Which is a manifest token of the righteous judgment of God, that ye may be counted worthy of the kingdom of God, for which ye also suffer: Seeing it is a righteous thing with God to recompense tribulation to them that trouble you;  
And to you who are troubled rest with us, when the Lord Jesus shall be revealed from heaven with his mighty angels, In flaming fire taking vengeance on them that know not God, and that obey not the gospel of our Lord Jesus Christ:  
Who shall be punished with everlasting destruction from the presence of the Lord, and from the glory of his power;  When he shall come to be glorified in his saints, and to be admired in all them that believe (because our testimony among you was believed) in that day.
You see the continuing accent on the faith and love that are produced in the midst of trials and afflictions!  Paul now makes clear the fact that there is a day in store for those who have troubled us — a day when God will "recompense judgment" with destruction, and return tribulation upon all those who don't know the Lord, who don't obey the Word of the Lord!  You think God doesn't see what the Enemy is trying to do?  You think God is going to let the Enemy torment and afflict the righteous and not return His vengeance on those who have participated in bringing us tribulation?
Take a look at a prophecy from Isaiah.
Isaiah 59:16-21:  And he saw that there was no man, and wondered that there was no intercessor: therefore his arm brought salvation unto him; and his righteousness, it sustained him.  For he put on righteousness as a breastplate, and an helmet of salvation upon his head; and he put on the garments of vengeance for clothing, and was clad with zeal as a cloak.
According to their deeds, accordingly he will repay, fury to his adversaries, recompense to his enemies; to the islands he will repay recompense.  So shall they fear the name of the LORD from the west, and his glory from the rising of the sun.
When the enemy shall come in like a flood, the Spirit of the LORD shall lift up a standard against him.  And the Redeemer shall come to Zion, and unto them that turn from transgression in Jacob, saith the LORD.
As for me, this is my covenant with them, saith the LORD; My spirit that is upon thee, and my words which I have put in thy mouth, shall not depart out of thy mouth, nor out of the mouth of thy seed, nor out of the mouth of thy seed's seed, saith the LORD, from henceforth and forever.
Does that look in any way as though the Lord will not execute judgment on those enemies who attack and persecute His people?  The attacks are going to come.  The persecution is going to come.
David describes it like this.
Psalm 34:15-22:  The eyes of the LORD are upon the righteous, and his ears are open unto their cry.  The face of the LORD is against them that do evil, to cut off the remembrance of them from the earth.  The righteous cry, and the LORD heareth, and delivereth them out of all their troubles.
The LORD is nigh unto them that are of a broken heart; and saveth such as be of a contrite spirit.  Many are the afflictions of the righteous: but the LORD delivereth him out of them all.  He keepeth all his bones: not one of them is broken.
Evil shall slay the wicked: and they that hate the righteous shall be desolate.  The LORD redeemeth the soul of his servants: and none of them that trust in him shall be desolate.
Are you seeing the theme?  It repeats hundreds and hundreds of times in the Word.  "Many are the afflictions of the righteous…."
Do you see all the different terms to describe tribulation?  Start counting.  You'll run out of time!
"The righteous cry…"
"…a broken heart…"
"..afflictions of the righteous.."
"…all their troubles…"
"..persecutions and tribulation.."
"..afflictions and distress…"
"..the tempter have tempted you…"
"..without were fightings, within were fears.."
"…all your mourning.."
Got it?  "In the world, you shall have tribulation, but be of good cheer, I have overcome the world."
I will try to wrap up this series next week and move on to a different discussion on Covenant.
In case you are missing out on real fellowship in an environment of Ekklesia, our Sunday worship gatherings are available by conference call – usually at about 10:30AM Pacific.  That conference number is (712) 770-4160, and the access code is 308640#.  We are now making these gatherings available on video using ZOOM.  If you wish to participate by video on ZOOM, our login ID is 835-926-513.  If you miss the live voice-only call, you can dial (712) 770-4169, enter the same access code and listen in later.  The video call, of course, is not recorded – not yet, anyway.
Blessings on you!

Regner A. Capener
CAPENER MINISTRIES
RIVER WORSHIP CENTER
Temple, Texas 76504
Email Contact: CapenerMinistries@protonmail.com
All Coffee Break articles are copyright by Regner A. Capener, but authorization for reprinting, reposting, copying or re-use, in whole or in part, is granted –provided proper attribution and this notice are included intact. Older Coffee Break archives are available . Coffee Break articles are normally published weekly.

If you would like to have these articles arrive each morning in your email, please send a blank email to: AnotherCoffeeBreak@protonmail.com with the word, "Subscribe" in the subject line.  To remove yourself from the mailing list, please send a blank email to AnotherCoffeeBreak@protonmail.com with the word "Unsubscribe" in the subject line.
CAPENER MINISTRIES is a tax-exempt church ministry. Should you desire to participate and covenant with us as partners in this ministry, please contact us at either of the above email or physical addresses, or visit: http://www.RiverWorshipCenter.org.