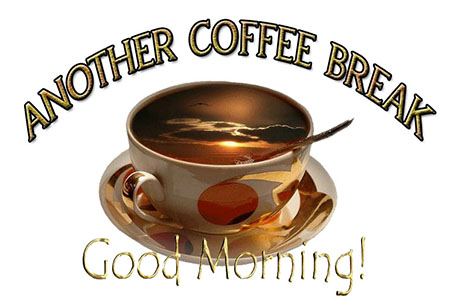 Tribulation, Part 3
July 26, 2019
I ran out of time last week to finish the story of 13-year-old Rosa Frankson, who endured persecution, beatings and torture for the sake of the Gospel.  I'm getting ahead of myself in saying so, but her life and her testimony affected the whole community of Point Hope, Alaska.
After three or four days of hanging between life and death, and fading in and out of consciousness, she was awake and talking to the attending nurse.  "You need to know Jesus like I do," she said.  The nurse teared up, and not knowing what else to do or say, reached over and patted Rosa on the head.  "You're going to be OK, Rosa."
 Rosa nodded her head and said, "Oh, yes!  I know I'm going to be OK.  I'm going home to Jesus!"
The nurse ran out and called for the doctor.  Her parents had just come into the hospital and they followed the nurse and doctor into the hospital room in time to see Rosa raising her hands toward the ceiling.
 "Jesus!  Jesus!  I see you."
A smile lit up her face, her hands sagged back to the bed, and she was gone.
 In the days that followed, the nurse and the doctor both accepted Jesus Christ as their Lord and Saviour.  Rosa's parents likewise accepted the Lord.  Dad preached the funeral back in Point Hope a week later.  The boys who had beaten her wept and cried, repenting before the community, and asking Jesus to come into their hearts.
 It was the end of the shaman's exercise of authority in Point Hope.  He shortly thereafter was diagnosed with cancer and died a few months later in a mysterious fire that burned his sod house to the ground.
 Rosa's testimony and dogged determination to serve the Lord at the cost of her life had both an immediate and long-term impact on Point Hope.  It broke the spell of witchcraft that had held the community in bondage for hundreds of years, and it pointed a path to freedom for her family and many young people who have since gone on in their walk with the Lord Jesus Christ.
Rosa Frankson proved to everyone through her life and her death that there was something far more powerful than witchcraft: it was the love of the Lord Jesus Christ, operating in her and through her.
The very idea that we should be able to escape from such things makes the Gospel a lie.  The current doctrines of the "Great Tribulation" are nothing more than a demonic attempt to infiltrate the body of Christ with an overpowering spirit of The Fear of Death.
Jesus died for us.  He shed His blood for us.  But he gained the final victory over death by rising again the third day and canceling out Adam's death on the third day.  If that which the Lord has done in us is not worth challenging the world's systems, its traditions, its psychological thought processes, as well as the religious baloney that populates the globe, we are liars and the truth is not in us.
Consider that which Paul writes again to the Ekklesia in Corinth:
II Corinthians 6:4-10:  But in all things approving ourselves as the ministers of God, in much patience, in afflictions, in necessities, in distresses,  In stripes, in imprisonments, in tumults, in labours, in watchings, in fastings;
By pureness, by knowledge, by longsuffering, by kindness, by the Holy Ghost, by love unfeigned,  By the word of truth, by the power of God, by the armour of righteousness on the right hand and on the left,  By honour and dishonour, by evil report and good report: as deceivers, and yet true;  
As unknown, and yet well known; as dying, and, behold, we live; as chastened, and not killed;  As sorrowful, yet alway rejoicing; as poor, yet making many rich; as having nothing, and yet possessing all things.
Look at one more statement that Paul makes in his letter to the Colossians.
Colossians 1:23-24:  If ye continue in the faith grounded and settled, and be not moved away from the hope of the gospel, which ye have heard, and which was preached to every creature which is under heaven; whereof I Paul am made a minister;  Who now rejoice in my sufferings for you, and fill up that which is behind of the afflictions of Christ in my flesh for his body's sake, which is the church…..
If Jesus suffered and died for us, what makes us think that we are better than Him?  How is it that we do not get to "enjoy" the same thlipsis — tribulation, afflictions —that Jesus endured?
Romans 5:1-5:  Therefore being justified by faith, we have peace with God through our Lord Jesus Christ:  By whom also we have access by faith into this grace wherein we stand, and rejoice in hope of the glory of God.
And not only so, but we glory in tribulations also: knowing that tribulation worketh patience; And patience, experience; and experience, hope: And hope maketh not ashamed; because the love of God is shed abroad in our hearts by the Holy Ghost which is given unto us.
Romans 8:35-39:  Who shall separate us from the love of Christ? shall tribulation, or distress, or persecution, or famine, or nakedness, or peril, or sword?
As it is written, For thy sake we are killed all the day long; we are accounted as sheep for the slaughter.
Nay, in all these things we are more than conquerors through him that loved us.
For I am persuaded, that neither death, nor life, nor angels, nor principalities, nor powers, nor things present, nor things to come,  Nor height, nor depth, nor any other creature, shall be able to separate us from the love of God, which is in Christ Jesus our Lord.
How do you like that?  Let's take a look today at what takes place in all of us when we experience tribulation" or pressure or persecution.  Let me begin today with some humorous anecdotes.
After years of opposition to the ministry of deliverance — never mind the opposition I ran into from Mormon leaders in Utah — it produced a liberty and holy boldness in me that I couldn't put into words.  A day came when I was attending a conference with Derek Prince in southern California.  We had just finished a time of praise and worship.  Derek Prince felt that the time of praise and worship should not have ended and he pointed to the musicians and asked them to continue.  I can't remember exactly what they were playing, but if memory serves me, it was something like, "I WILL ENTER HIS GATES WITH THANKSGIVING."
Derek started to dance.  For anyone who ever met him or knew anything about him, he was a very rigid, strait-laced, former British soldier, whose very proper upbringing and years in the British Army had produced a conservatism you couldn't ignore.  When he started dancing, it was rigid, knees having difficulty bending, a kind of bouncing up and down.
I'd never seen him dance before and couldn't help laughing.  He was doing everything he could to let it all out and dance before the Lord.  Had to admit that I hadn't done a lot of dancing before and decided to let it all out!  I danced with all my might.  The liberty and freedom that I experienced were indescribable.
When we finished — and many of the folks who were there also danced vigorously — an older lady who was sitting behind me reached over and tapped me on the shoulder.  She had not participated in the dance other than to stay seated and tap her feet.  I turned around to respond to the lady's tap.
"I sure wish I had your liberty," she said.
Without even realizing what I was saying, I responded, "Sure wish you'd been with me when I got it."
It was spontaneous.  When I stopped to really think about what I'd said, there was a striking realization that the years of overcoming personal and religious opposition, persecution and personal failures had created in me an ability to respond to the Lord in complete freedom.
That didn't mean that I didn't still have a long ways to go in overcoming and conquering other issues that confronted me, but there was a recognition that the Lord had really done something in me.
The apostle Paul continues his accent on tribulation and overcoming in his letter to the Romans.
Romans 12:10-14: Be kindly affectioned one to another with brotherly love; in honour preferring one another;  Not slothful in business; fervent in spirit; serving the Lord;
Rejoicing in hope; patient in tribulation; continuing instant in prayer;  Distributing to the necessity of saints; given to hospitality.
Bless them which persecute you: bless, and curse not.
This is the second time Paul has talked about patience in conjunction with tribulation and affliction.  I realize that the whole topic of "patience" is a dirty word in some circles.  There's an old cliché about not praying for patience.  Only doctors can pray for patients.
Riiiiggghhhttt!  Nobody likes the fact that things drag on and on and on and on, ad infinitum.  This is especially true in today's "push-button society."  We want things NOW!  We want the finish of whatever is happening to us NOW!
But take another look at what Paul wrote.  We quoted this when we opened today's discussion.
………...but we glory in tribulations also: knowing that tribulation worketh patience; And patience, experience; and experience, hope: And hope maketh not ashamed; because the love of God is shed abroad in our hearts by the Holy Ghost which is given unto us.
Get it?  The crushing, the pressure, the afflictions we experience, the failures of friends and family around us, all cooperate to work patience in us.  But with that patience comes the experiences of overcoming and conquering the emotions and mental gyrations and accusations that the Enemy throws against us in the midst of it all.
But it doesn't stop there!  The overcoming of those experiences brings hope into our beings, and that's a hope that is generated by the love of the Lord Jesus Christ working within us.
Consider Luke's description of what he saw take place with Paul and Barnabas.
Acts 14:21-22:  And when they had preached the gospel to that city, and had taught many, they returned again to Lystra, and to Iconium, and Antioch,
Confirming the souls of the disciples, and exhorting them to continue in the faith, and that we must through much tribulation enter into the kingdom of God.
There it is!  There's the real secret of tribulation, affliction, stress, pressure, etc.: entrance into the Kingdom of God.
That phrase, "the Kingdom of God," is not some ethereal, mystical place, nor is it Heaven.  The Kingdom of God is that place where the rulership of the Lord Jesus Christ is who we are and have become an integral part.  The Kingdom of God is nothing less than the domain — the people — in whom God reigns supreme.
I take you back to the 23rd Psalm which begins, The Lord is my Shepherd.  That is both the Lordship of Jesus Christ and His direct shepherding of our lives.  It requires our total submission.  There is no room for our acceptance of part of His Word, and resistance to part of it.  He is both Lord and Chief Shepherd!
Skip forward, if you will, to what happens when we are led in the Paths of Righteousness through the Valley of the Shadow of Death. 
Tribulation?  Yup!  Absolutely!
But look what happens.  Thy Rod and Thy Staff, they comfort me.
Have we been learning the significance of His authority in our lives?  Yes.  Because He is Lord!
Have we been obedient followers of both His written and His rhema Word?  Then He has been our Shepherd as well.
Now look what faithfulness and the walk of faith in the midst of the pressure, the threats, the trials and tribulation has produced!
Thou preparest a Table before me in the presence of mine enemies!
Right!  All that the Enemy has thrown against us up to this time has backfired on him!  We are getting the riches of God's Glory given to us while our erstwhile enemies have to stand back and watch.  And they can't do a thing about it!
Excuse me for getting a bit political for a minute, but this is exactly what is happening right now as God is giving President Trump victory after victory after victory in the face of enormous opposition, attack and an onslaught of persecution the likes of which no President in U.S. history has ever had to go through.  It is my honest conviction that all of the accusations and persistent attacks are already backfiring and are going to see the socialist leftists go down to one of the greatest defeats ever seen in this country in the next election cycle.  Just watch!
That's where we quit for today.  See you next week.
In case you are missing out on real fellowship in an environment of Ekklesia, our Sunday worship gatherings are available by conference call – usually at about 10:30AM Pacific.  That conference number is (712) 770-4160, and the access code is 308640#.  We are now making these gatherings available on video using ZOOM.  If you wish to participate by video on ZOOM, our login ID is 835-926-513.  If you miss the live voice-only call, you can dial (712) 770-4169, enter the same access code and listen in later.  The video call, of course, is not recorded – not yet, anyway.
Blessings on you!

Regner A. Capener
CAPENER MINISTRIES
RIVER WORSHIP CENTER
Temple, Texas 76504
Email Contact: CapenerMinistries@protonmail.com
All Coffee Break articles are copyright by Regner A. Capener, but authorization for reprinting, reposting, copying or re-use, in whole or in part, is granted –provided proper attribution and this notice are included intact. Older Coffee Break archives are available . Coffee Break articles are normally published weekly.

If you would like to have these articles arrive each morning in your email, please send a blank email to: AnotherCoffeeBreak@protonmail.com with the word, "Subscribe" in the subject line.  To remove yourself from the mailing list, please send a blank email to AnotherCoffeeBreak@protonmail.com with the word "Unsubscribe" in the subject line.
CAPENER MINISTRIES is a tax-exempt church ministry. Should you desire to participate and covenant with us as partners in this ministry, please contact us at either of the above email or physical addresses, or visit: http://www.RiverWorshipCenter.org.