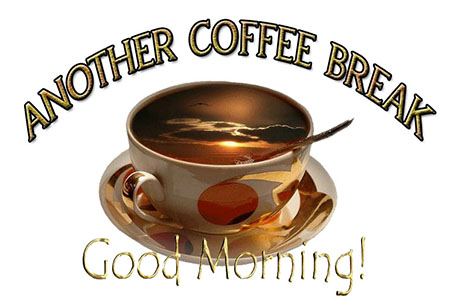 Tribulation, Part 2
July 19, 2019
For reasons that are perfectly understandable when you realize how much we have been contaminated with the culture and mindset of death, God's people want to be "raptured" out of here to escape all those things that Paul experienced for the sake of the Gospel.  I want to begin today with a story of a young woman who experienced much of what we have just read in II Corinthians.
Her name is Diana H.  Hopefully, we will be able to have her share her experiences in person, but for today, let me give you a very brief overview of her life.
For reference sake, Diana H is the wife of Michael H.  Michael is a worship leader at Joel Osteen's church in Houston.  He is also a fellow-musician and guitarist.  He is the founder of the stem cell clinic in Houston where I received my stem cell injection.  That's my introduction for today.
Before I share Diana's experiences, let me lay a little groundwork from Paul's letter to the Corinthians to which I have already made reference.
II Corinthians 11:23-28:  Are they ministers of Christ? (I speak as a fool) I am more; in labours more abundant, in stripes above measure, in prisons more frequent, in deaths oft.
Of the Jews five times received I forty stripes save one.  Thrice was I beaten with rods, once was I stoned, thrice I suffered shipwreck, a night and a day I have been in the deep;
In journeyings often, in perils of waters, in perils of robbers, in perils by mine own countrymen, in perils by the heathen, in perils in the city, in perils in the wilderness, in perils in the sea, in perils among false brethren;
In weariness and painfulness, in watchings often, in hunger and thirst, in fastings often, in cold and nakedness. Beside those things that are without, that which cometh upon me daily, the care of all the churches.
Diana (and I won't even attempt to pronounce her Arabic name) was born and grew up in Iran.  She was a Muslim from birth.  She was married to a man who was died-in-the-wool Islamic, hated everything about America, the Western world and Christianity specifically.
Diana knew nothing about Jesus Christ except that which was drilled into her by her Muslim instructors and peers.  No long after a young son was born, Jesus appeared to Diana in person.  To say that it was a life-changing experience would be a serious understatement.  Without access to other Christians, without access to a Bible of any kind, the Lord began to reveal His Word to her.
She began to talk to her family about Jesus.  Her husband became enraged over her confession and demanded that she renounce Jesus Christ.  She refused to recant.  Her husband then turned her over to the Islamic authorities who thought they could beat it out of her.
She was publicly beaten but stood her ground.  She would not take back her confession of the Lord Jesus Christ.  The torture and beatings only increased.  Her back is permanently scarred today from the beatings she took.  No matter how much she was tortured, she would not go back on her testimony of Jesus Christ.
Days turned into weeks and weeks turned into months.  How anyone could survive the torture and beatings she took is a modern testimony to what the Apostle Paul went through, lived through it and continued to preach and teach Jesus Christ.
A day came when she managed to get her young son and escape from Iran.  Friends helped spirit her out of the country, and through a series of sequences eventually made it to the United States.  Christian friends in the U.S. helped her get to Houston where she was introduced to the Lakewood Church.
She and Michael were introduced to each other and sparks flew.  Within three months they were married.
Today, when you meet Diana, you will meet someone whose past life and experiences have only resulted in her exhibiting peace, joy, love and a countenance that belies any semblance to her past.  She is a joy to be around.
That is a very brief overview of Diana's conversion and tribulations.  She will tell you that her experience with seeing Jesus, and His personal visitation transcended all the religion and teaching she'd ever known.
It goes without saying that the person with the experience is never at the mercy of the person with the theory or religious doctrine.  Once a person has had that kind of visitation, you'll never persuade them that it was just a dream or vision or fantasy.  A visitation with the Lord is totally transformative!
Consider Paul on the road to Damascus.  Totally indoctrinated in the traditions of the past, a lawyer among lawyers expert in the Law of Moses, and one who firmly believed that Jesus Christ was NOT the Son of God, when Jesus appeared to Him, it changed everything!  The reality of Jesus was such that none of his past teaching and training could substitute for the relationship.
We come back, therefore, to the statement that Peter made (and we opened with this last week);
I Peter 4:12-14:  Beloved, think it not strange concerning the fiery trial which is to try you, as though some strange thing happened unto you:
But rejoice, inasmuch as ye are partakers of Christ's sufferings; that, when his glory shall be revealed, ye may be glad also with exceeding joy.
If ye be reproached for the name of Christ, happy are ye; for the spirit of glory and of God resteth upon you: on their part he is evil spoken of, but on your part he is glorified.
That said, let me take you to another young lady that I knew well, whose testimony cost her dearly, but whose testimony also resulted in the salvation of her persecutors.
What I'm about to share with you is a story I've repeated throughout the years.  This is the tale of a young teenage girl whose grit and determination to serve the Lord preached such a loud message, it resulted in many folks' salvation.  Watching Rosa Frankson's experiences and seeing her love for the Lord impacted my life as well as the lives of my parents – and ultimately, many hundreds of other folks.
Point Hope, Alaska -- in the 1950's and early 1960's -- was still pretty much an Eskimo village cut off from the rest of the world.  At that time, it was a community of perhaps 250 people.  Situated on the northwest tip of Alaska about 150 miles NW of Kotzebue, we were lucky to get one mail plane – bush planes only, if you please – per week, and in wintertime we could frequently go for three weeks without mail.  The pilots landed on the beach, or a small strip of land that had been cleared, provided it was free of snow drifts.
 It is important to understand that the Point Hope of 1961 was still steeped in old traditions, superstitions, shamanism and witchcraft.  Although an Episcopal church had existed there for some 50 years, the local priest admitted that they were not getting the job done in evangelizing the community.
When we arrived in Point Hope in the fall of 1961 to build an Assemblies of God church, opposition within the community began immediately.  We were not wanted.  The local shaman began walking circles around the church we were building and pronouncing curses on us.  Of course we were a threat to his spiritual dominion in the community -- and up to that time, his spiritual control over the villagers was very strong.
 In the months following our construction of the new church, my mother began a club called "Esthers" in order to reach out to the young girls in the community.  It was a means to teach manners and etiquette, good grooming and appearance, and apply teaching from the book of Esther in order to bring the Gospel to them in a practical sense.
The group quickly caught on, and before long, she had between a dozen and two dozen girls ranging from 10 to 16 years of age.  One of those girls was 13-year old Rosa Frankson, the daughter of the local postmaster.
 Rosa quickly accepted Jesus Christ as her personal Lord and Saviour and began to become an outspoken voice for the gospel in her peer group.  Word of her conversion and increasing influence among the young people spread to the local shaman.  Incensed that someone was encroaching on "his territory," he went to certain households where he knew his authority was unquestioned and encouraged the teenage boys to "keep her from going over to the Capeners."
 On the day of the next "Esthers" meeting, Rosa set out to our place as usual.  This time, three teenage boys were waiting for her.  They roughed her up and told her that she was not to come to our place any longer.  She lay on the ground until they left, and then continued to our house as usual.  Although her appearance was a bit disheveled when she arrived at our house, she said nothing.
 The following week, as she headed to the club meeting, the same boys were waiting for her.  This time they beat and kicked her.  She was in pain, but she came to the meeting anyway.
This time, she could not avoid telling my folks what had happened.  Dad went to a meeting of the city elders and expressed his strong displeasure.  He ordered the leaders to appropriately discipline the boys who were mistreating Rosa, and made clear that he would not put up with this kind of abuse of a teenage girl.  In the meantime, Rosa was all the more outspoken about her relationship with the Lord.
 It made no difference.  The shaman threatened the parents of the boys with curses if the boys did not carry out his directives.
To most of us who have grown up in traditional American society, the idea of a shaman is totally foreign.  The idea that a shaman actually has any real power and/or the ability to actually bring curses upon someone that results in disaster or tragedy is just so much bunk!  Or so most folks think.  Hollywood's movies often portray shamans as relatively harmless Indian witch doctors who do their thing with herbs, do a few incantations, scatter strange mixtures in the fire, and have visions.
What gets left out of these portrayals is the fact that the overwhelming majority of shamans exercise demonic power.  There is nothing benign about it.  They do have power, and they do exercise it in order to subjugate people and keep them living in fear.
This shaman was no different.
The lack of true spiritual authority being taught and exercised by the local priest and those who professed Christianity only emboldened Point Hope's shaman.  The thought that someone might actually thumb their nose at his authority – and especially a teenage girl – was intolerable!
When Rosa continued to come to our home and participate in the Esthers group, the boys who had assaulted her backed off for a week or so, actually impressed by her boldness.  One of the old Eskimo traditions was the trying of a person's grit just to see what they were made of.
Rosa's grit and determination to pursue the Lord in the face of her attackers had somewhat the same result – at least momentarily.  They backed off for a week or so.
The shaman wasn't going to stand still, however.
The next week, he ordered the boys to "make sure" that Rosa did not come over to our place.  Strong threats were levied against them and their parents.
The next time Rosa headed towards our place for the weekly Esthers meeting, they stoned her, kicked her, and beat her unmercifully.  She was a bloodied mess, but she came anyway.  When she walked in our door, she was bent over in excruciating pain.  Dad took one look at her and knew that she was severely injured.  He contacted her parents, and then the hospital in Kotzebue. They immediately sent a doctor and a MedEvac plane to pick her up.
 For several days, Rosa hung between life and death in the hospital.  The internal injuries to her were extreme, and although the doctors did emergency surgery to repair broken bones and punctured organs, they advised the Frankson family that her condition was grave.
 Most of the time, Rosa was alert and conscious, and she took every opportunity to talk to the doctors and the nurses about "how wonderful it is to know Jesus."  When questioned about the boys that beat her, she simply said, "They just don't know Jesus.  Once they do, they won't try to beat people up anymore."
Her forgiving attitude took the doctors and nurses by surprise.  Even her parents didn't know what to make of it.
I know you'll really appreciate this, but I have to leave the story here for today and finish it next week.
In case you are missing out on real fellowship in an environment of Ekklesia, our Sunday worship gatherings are available by conference call – usually at about 10:30AM Pacific.  That conference number is (712) 770-4160, and the access code is 308640#.  We are now making these gatherings available on video using ZOOM.  If you wish to participate by video on ZOOM, our login ID is 835-926-513.  If you miss the live voice-only call, you can dial (712) 770-4169, enter the same access code and listen in later.  The video call, of course, is not recorded – not yet, anyway.
Blessings on you!

Regner A. Capener
CAPENER MINISTRIES
RIVER WORSHIP CENTER
Temple, Texas 76504
Email Contact: CapenerMinistries@protonmail.com
All Coffee Break articles are copyright by Regner A. Capener, but authorization for reprinting, reposting, copying or re-use, in whole or in part, is granted –provided proper attribution and this notice are included intact. Older Coffee Break archives are available . Coffee Break articles are normally published weekly.

If you would like to have these articles arrive each morning in your email, please send a blank email to: AnotherCoffeeBreak@protonmail.com with the word, "Subscribe" in the subject line.  To remove yourself from the mailing list, please send a blank email to AnotherCoffeeBreak@protonmail.com with the word "Unsubscribe" in the subject line.
CAPENER MINISTRIES is a tax-exempt church ministry. Should you desire to participate and covenant with us as partners in this ministry, please contact us at either of the above email or physical addresses, or visit: http://www.RiverWorshipCenter.org.