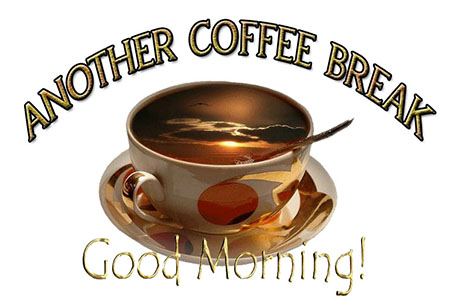 The Psalm 23 Adventure, Part 60
October 6, 2017
This has been a long adventure.  When the Lord first began to unfold the prophetic significance of the 23rd Psalm and its picture as a lifelong adventure, I had no idea it was going to expand into the study it has become.  We've been at this for well over a year.  Hopefully, we will wrap this up by the end of next week.
FINALLY!! We have come to the last phase of this adventure.  This is what it has been all about.  This has been our objective from the very first day we declared, decreed, and entered into this Covenant relationship with the Lord Jesus Christ, when we said, The Lord is my Shepherd!
It has cost us everything to get here.  We have had to overcome our flesh.  We have had to overcome the Enemy.  We have had to overcome every kind of opposition — both in the natural, and in the spirit.  We have had to overcome religious indoctrination and social programming which have worked steadily throughout the years to contravene what God has been developing in us.  We have had to overcome every kind of fear and stand in the face of the unknown more times than we could possibly count.
And it has been worth it!  Now we get to dwell with the Lord forever!  Now we get to know the merging experience on a permanent basis where we are totally immersed in Jesus Christ, and He is immersed in us.
How was it that David put it?
And I WILL dwell in the House of the Lord forever!
Take a look at how this amplifies from the Hebrew.
And I will settle myself (and be settled) permanently, I will inhabit and abide in the family dwelling of Yod He Vav He (Jehovah) throughout time immemorial — throughout eternity, and throughout the eternity of the eternities.  (Psalm 23:6b, RAC Translation & Amplification)
Understand?  This is not talking about going to Heaven.  Heaven is inclusive, of course, and all that comes thereafter, but what David sees and describes is a "here-and-now" event which continues into eternity. Heaven has never been our objective.  Jesus is our objective!  Being joined to Him NOW is our objective.  Dwelling with Him, and in Him, and He in us, NOW, is our objective.
I feel bad for preachers and teachers who make the statement, "You need to get saved so you can go to Heaven."  They just don't get it.  If a person accepts Jesus Christ and walks with Him, and then dies, there simply is no other place to go.  It is automatic!  Heaven is not an objective.  Heaven is "home base" — if I can put it that way — for eternity.  Heaven is a stopover.  What God has had awaiting the Covenant believer so far transcends Heaven that words fail.
Far too many "Christians" — and I qualify that term — have "accepted" Jesus Christ, but never made Him to be the Lord and Shepherd of their lives.  They frequently fret and worry over what might happen to them when they fail the Lord or screw up in some significant way.  They've never developed an understanding of the goodness and mercy of the Lord.  They've never come to know the peace of God that passes all human understanding and natural reasoning.
Years ago, we used to sing from the 89th Psalm, "I will sing of the mercies of the Lord forever: with my mouth will I make known Thy faithfulness to all generations."
I've shared bits and pieces of my travels in the mid-1990's where, for more than three months, I traveled with the Lord throughout time, and even past the end of time to see what lies before us in the eternity of the eternities.  We've talked about the thousand-year reign of the Lord (which is not far away) and the fact that this is OJT for God's people — "On-the-Job-Training"!  This is a preparatory period for the future.
Let me digress for a moment.  You may recall that I saw time as an envelope.  Time is nothing more than a container for sin.  When Satan attempted to take the Throne of God and usurp God's place, he and his angels with thrown out of Heaven to the earth.  When Adam and Eve succumbed to the treachery and seduction of the Serpent in the Garden, time essentially began at that point.  Satan and his angels became trapped forever in chains — the chains of time.
We all know about Satan being cast into a pit at the beginning of the thousand years and imprisoned there until he gets released at the end of that period to make war on the Saints.  But that thousand years is scarcely a blink in eternity.  And when time comes to an end, Satan will be cast into the Lake of Fire for eternity.  He will never have access to Heaven, or to the Heavenlies, and he will never have access to roam about the universe and the interfere with the plans God has made, and the destiny He has chosen for us throughout the eternity of the eternities.
Are you seeing the picture?  Time is measured in seconds, minutes, hours, days, weeks, months, years, centuries, millennia.  None of that applies to us any longer.  We were created in the very beginning to be eternity-based beings.  This whole process of walking with the Lord from the moment we entered into this Covenant with the decree, The Lord is my Shepherd, has been designed to restore us from time-based and time-thinking beings to eternity-based and eternity-thinking beings.
The House of the Lord, and dwelling with the Lord throughout eternity was constantly in David's spirit.  Consider some of the things that he wrote in the Psalms:
Psalm 27:4-6: One thing have I desired of the LORD, that will I seek after; that I may dwell in the house of the LORD all the days of my life, to behold the beauty of the LORD, and to inquire in his temple.
For in the time of trouble he shall hide me in his pavilion: in the secret of his tabernacle shall he hide me; he shall set me up upon a rock.
And now shall mine head be lifted up above mine enemies round about me: therefore will I offer in his tabernacle sacrifices of joy; I will sing, yea, I will sing praises unto the LORD.
You see what David sees?  He was not looking at this as some far-off future event!  He saw it as a real, present, "here-and-now" way of living.  He saw the reality of dwelling in the House of the Lord forever as something that he could experience in this present realm.
Psalm 92:13-15: Those that be planted in the house of the LORD shall flourish in the courts of our God.
They shall still bring forth fruit in old age; they shall be fat and flourishing;
To show that the LORD is upright: he is my rock, and there is no unrighteousness in him.
Again David describes this as a present-day reality and a matter of fact.  He describes the blessing of the Lord that they bring to the world around them by virtue of their dwelling in the House of the Lord.  He reinforces this with the following statement in the 118th Psalm.
Psalm 118:26: Blessed be he that cometh in the name of the LORD: we have blessed you out of the house of the LORD.
Let's pause here to make a distinction in the use of this phraseology.  The term, "The House of the Lord," was used interchangeably throughout the Old Testament to refer to the Tabernacle of Moses, the Tabernacle of David, and the Temple.  David DOES use it this way in some of the references we see in the Psalms, and this is a term which appears 213 times in the Old Testament.  However, when David refers to dwelling in the House of the Lord, he is not talking about setting up housekeeping in the Tabernacle.  He is referring to an ongoing, intimate, permanent indwelling with the Lord, Himself.
Psalm 23 is a vivid picture of the process and the processes that are an essential part of our development so that our existence becomes synonymous with the Lord Jesus Christ.  He is us, and we are Him!  Everything we say and do becomes an extension of Him.  We become His presence in the world today.  We are so much "Him," and He is so much "us" that you cannot separate between us.
Let's take this picture a bit farther and consider what John saw when he wrote the Revelation.  In the sixth of the seven letters in Revelation 3, the Lord is speaking to the Ekklesia in Philadelphia, and what He speaks is a mouthful!
Revelation 3:7-13:  And to the angel of the (Ekklesia) in Philadelphia write; These things saith he that is holy, he that is true, he that hath the key of David, he that openeth, and no man shutteth; and shutteth, and no man openeth;  I know thy works: behold, I have set before thee an open door, and no man can shut it: for thou hast a little strength, and hast kept my word, and hast not denied my name.
Behold, I will make them of the synagogue of Satan, which say they are Jews, and are not, but do lie; behold, I will make them to come and worship before thy feet, and to know that I have loved thee.  Because thou hast kept the word of my patience, I also will keep thee from the hour of temptation, which shall come upon all the world, to try them that dwell upon the earth.
Behold, I come quickly: hold that fast which thou hast, that no man tae thy crown.
Him that overcometh will I make a pillar in the temple of my God, and he shall go no more out: and I will write upon him the name of my God, and the name of the city of my God, which is new Jerusalem, which cometh down out of heaven from my God: and I will write upon him my new name. He that hath an ear, let him hear what the Spirit saith unto the (Ekklesia).
In case you hadn't noticed it, this is the only one of the seven letters in which the Lord references "the Key of David."  This is extremely important to our understanding the overcoming that has brought us here, and the means by which we have been able to overcome our flesh, the Enemy, the mental, emotional, spiritual and physical obstacles, as well as the religious programming and social and cultural mindsets which have attempted to interfere.
What is "the Key of David?"  We get a glimpse of this in Psalm 63, which we sing from time to time in our fellowship.
Psalm 63:1-2, 8: O God, thou art my God; early will I seek thee: my soul thirsteth for thee, my flesh longeth for thee in a dry and thirsty land, where no water is;  To see thy power and thy glory, so as I have seen thee in the sanctuary.
My soul followeth hard after thee: thy right hand upholdeth me.
You see the phraseology that David uses?
1. My soul thirsteth for thee.
2. My flesh longeth for thee.
3. My soul followeth hard after thee.
That same picture appears in Psalm 42.
Psalm 42:1-2:  As the hart panteth after the water brooks, so panteth my soul after thee, O God.
My soul thirsteth for God, for the living God: when shall I come and appear before God?
Here's that same phraseology again:
1.   So panteth my soul after Thee, O God.
            2.  My soul thirsteth for God.
The cry in David's being from the time of his childhood was to be joined to the heart of the Lord.  He saw into the very heartbeat of the Lord.  He knew God's desire, and he wanted that desire to be fulfilled.  More than life itself, David sought to fulfill the heart of the Lord.  He understood the nature of worship in a way that no one before, or after him in the generations prior to the coming of Messiah understood.
The heart of the Lord was so fixed in David that when he became King over Israel, his first priority was to re-take the Ark of the Covenant, set it before all Israel on a high and readily visible peak in Jerusalem in a simple tent with the flaps open so that Israel could see a visual representation of the Covenant of marriage that God had for them.
That simple tent became "the Tabernacle of David."  He surrounded it night and day,
24-hours per day, with three families of praisers and worshipers — the families of Asaph, Heman and Jeduthun — who shared his heart and vision.  Their assignment and permanent occupation (David paid them salaries so that they would never have to worry about working at other secular jobs and have to leave the praise and worship) was to minister unto the Lord non-stop on a rotating basis.
He established something that became the standard for generations of kings who followed.  (We will revisit this whole picture in the weeks to come, and I may do an addendum to this series titled, The Key of David.)
In order to understand the significance of David's statement that mercy would follow all the days of his life, let's look beyond David's life for a minute before we actually consider some of the events that transpired for DaTake a look at something that Paul was preaching when he and Barnabas went to the city of Pisidia.
See you next week.  I'm going to try and wrap this up next week, even if I run a bit longer than usual.
For those of you who've been participating in our Monday night Healing Prayer Conference Call, we just want to let you know that beginning with the month of July and continuing until the first Monday night in October, we will be taking a break for the summer.  We've found during the past three years of doing this call that participation during the summer months drops significantly because of folks taking their vacations, and being involved in other activities.  That said, we will resume our prayer calls on Monday night, October 2nd.
At the same time, in case you are missing out on real fellowship in an environment of Ekklesia, our Sunday worship gatherings are available by conference call – usually at about 10:45AM Pacific.  That conference number is (712) 770-4160, and the access code is 308640#.  We are now making these gatherings available by Skype.  If you wish to participate by video on Skype, my Skype ID is regner.capener.  If you miss the live voice call, you can dial (712) 770-4169, enter the same access code and listen in later.  The video call, of course, is not recorded – not yet, anyway.
Blessings on you!
.

Regner A. Capener
CAPENER MINISTRIES
RIVER WORSHIP CENTER
Temple, Texas 76504
Email Contact: CapenerMinistries@protonmail.com
All Coffee Break articles are copyright by Regner A. Capener, but authorization for reprinting, reposting, copying or re-use, in whole or in part, is granted –provided proper attribution and this notice are included intact. Older Coffee Break archives are available at http://www.RegnersMorningCoffee.com. Coffee Break articles are normally published weekly.

If you would like to have these articles arrive each morning in your email, please send a blank email to: AnotherCoffeeBreak@protonmail.com with the word, "Subscribe" in the subject line.  To remove yourself from the mailing list, please send a blank email to AnotherCoffeeBreak@protonmail.com with the word "Unsubscribe" in the subject line.
CAPENER MINISTRIES is a tax-exempt church ministry. Should you desire to participate and covenant with us as partners in this ministry, please contact us at either of the above email or physical addresses, or visit: http://www.RiverWorshipCenter.org.