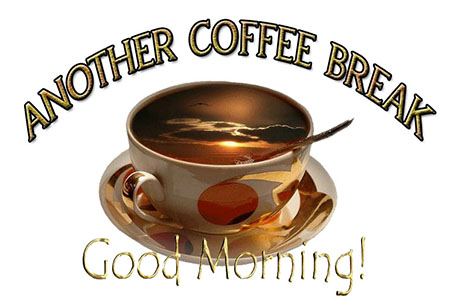 The Psalm 23 Adventure, Part 59
September 29, 2017
It has always been a source of astonishment to me when I look at what God had developed in David's life.  The fact that he could show mercy to his betrayers in the way that he did, and then show mercy again and again to them in the face of their crimes against him is why, I believe, Jesus made it clear that if our brother offend us, we are to forgive seventy times seven -- and that was in a single day.  When we can arrive at that point, the mercies of the Lord indeed follow us all the days of our life.
Watch what happens now with Absalom after David has forgiven him !
II Samuel 16:5-14: And when king David came to Bahurim, behold, thence came out a man of the family of the house of Saul, whose name was Shimei, the son of Gera: he came forth, and cursed still as he came.  And he cast stones at David, and at all the servants of king David: and all the people and all the mighty men were on his right hand and on his left.  And thus said Shimei when he cursed, Come out, come out, thou bloody man, and thou man of Belial: The LORD hath returned upon thee all the blood of the house of Saul, in whose stead thou hast reigned; and the LORD hath delivered the kingdom into the hand of Absalom thy son: and, behold, thou art taken in thy mischief, because thou art a bloody man.
Then said Abishai the son of Zeruiah unto the king, Why should this dead dog curse my lord the king? let me go over, I pray thee, and take off his head.  And the king said, What have I to do with you, ye sons of Zeruiah? so let him curse, because the LORD hath said unto him, Curse David. Who shall then say, Wherefore hast thou done so?  And David said to Abishai, and to all his servants, Behold, my son, which came forth of my bowels, seeketh my life: how much more now may this Benjamite do it? let him alone, and let him curse; for the LORD hath bidden him.
It may be that the LORD will look on mine affliction, and that the LORD will requite me good for his cursing this day.  And as David and his men went by the way, Shimei went along on the hill's side over against him, and cursed as he went, and threw stones at him, and cast dust.  And the king, and all the people that were with him, came weary, and refreshed themselves there.
Unbelievable mercy, isn't it?  Got the picture?  David is the real king of Israel, but because of the circumstances that have taken place, he has had to flee for his life.  Shimei comes out to curse him and throw rocks at him.  Abishai, one of David's soldiers, is deeply offended and wants to immediately kill Shimei.  David stops him and says, "Maybe God is allowing him to do this so that I can be blessed as a result in the future."
Wow!  That's mercy with a degree of understanding that has long been missing from most folks' comprehension.  By now, you are seeing why God refers to "the sure mercies of David."
And the betrayal and offenses against David just keep increasing!
II Samuel 16:15-23: And Absalom, and all the people the men of Israel, came to Jerusalem, and Ahithophel with him.  And it came to pass, when Hushai the Archite, David's friend, was come unto Absalom, that Hushai said unto Absalom, God save the king, God save the king.  And Absalom said to Hushai, Is this thy kindness to thy friend? why wentest thou not with thy friend?  And Hushai said unto Absalom, Nay; but whom the LORD, and this people, and all the men of Israel, choose, his will I be, and with him will I abide.  And again, whom should I serve? should I not serve in the presence of his son? as I have served in thy father's presence, so will I be in thy presence.
Then said Absalom to Ahithophel, Give counsel among you what we shall do.  And Ahithophel said unto Absalom, Go in unto thy father's concubines, which he hath left to keep the house; and all Israel shall hear that thou art abhorred of thy father: then shall the hands of all that are with thee be strong.  So they spread Absalom a tent upon the top of the house; and Absalom went in unto his father's concubines in the sight of all Israel.  And the counsel of Ahithophel, which he counselled in those days, was as if a man had inquired at the oracle of God: so was all the counsel of Ahithophel both with David and with Absalom.
Finally!! The tables are going to be turned against the betrayal and conspiracies — and even in the midst of what unfolds, the heart of David for mercy towards his son, Absalom, is still on display.
II Samuel 17:1-14: Moreover Ahithophel said unto Absalom, Let me now choose out twelve thousand men, and I will arise and pursue after David this night: And I will come upon him while he is weary and weak handed, and will make him afraid: and all the people that are with him shall flee; and I will smite the king only: And I will bring back all the people unto thee: the man whom thou seekest is as if all returned: so all the people shall be in peace.  And the saying pleased Absalom well, and all the elders of Israel.  Then said Absalom, Call now Hushai the Archite also, and let us hear likewise what he saith.  And when Hushai was come to Absalom, Absalom spake unto him, saying, Ahithophel hath spoken after this manner: shall we do after his saying? if not; speak thou.
And Hushai said unto Absalom, The counsel that Ahithophel hath given is not good at this time.  For, said Hushai, thou knowest thy father and his men, that they be mighty men, and they be chafed in their minds, as a bear robbed of her whelps in the field: and thy father is a man of war, and will not lodge with the people.  Behold, he is hid now in some pit, or in some other place: and it will come to pass, when some of them be overthrown at the first, that whosoever heareth it will say, There is a slaughter among the people that follow Absalom.  And he also that is valiant, whose heart is as the heart of a lion, shall utterly melt: for all Israel knoweth that thy father is a mighty man, and they which be with him are valiant men.
Therefore I counsel that all Israel be generally gathered unto thee, from Dan even to Beersheba, as the sand that is by the sea for multitude; and that thou go to battle in thine own person.  So shall we come upon him in some place where he shall be found, and we will light upon him as the dew falleth on the ground: and of him and of all the men that are with him there shall not be left so much as one.  Moreover, if he be gotten into a city, then shall all Israel bring ropes to that city, and we will draw it into the river, until there be not one small stone found there.  And Absalom and all the men of Israel said, The counsel of Hushai the Archite is better than the counsel of Ahithophel. For the LORD had appointed to defeat the good counsel of Ahithophel, to the intent that the LORD might bring evil upon Absalom.
Now, Hushai — who has remained loyal to David — sends messengers to David to warn him of Absalom's plan so that he will not be caught off guard.  Ahithophel, seeing that his counsel has been set aside, leaves the palace, goes home, sets his affairs in order, and then hangs himself.
II Samuel 18:1-18: And David numbered the people that were with him, and set captains of thousands and captains of hundreds over them. And David sent forth a third part of the people under the hand of Joab, and a third part under the hand of Abishai the son of Zeruiah, Joab's brother, and a third part under the hand of Ittai the Gittite. And the king said unto the people, I will surely go forth with you myself also. But the people answered, Thou shalt not go forth: for if we flee away, they will not care for us; neither if half of us die, will they care for us: but now thou art worth ten thousand of us: therefore now it is better that thou succour us out of the city.
And the king said unto them, What seemeth you best I will do. And the king stood by the gate side, and all the people came out by hundreds and by thousands. 5And the king commanded Joab and Abishai and Ittai, saying, Deal gently for my sake with the young man, even with Absalom. And all the people heard when the king gave all the captains charge concerning Absalom. So the people went out into the field against Israel: and the battle was in the wood of Ephraim; Where the people of Israel were slain before the servants of David, and there was there a great slaughter that day of twenty thousand men. For the battle was there scattered over the face of all the country: and the wood devoured more people that day than the sword devoured.
And Absalom met the servants of David. And Absalom rode upon a mule, and the mule went under the thick boughs of a great oak, and his head caught hold of the oak, and he was taken up between the heaven and the earth; and the mule that was under him went away. And a certain man saw it, and told Joab, and said, Behold, I saw Absalom hanged in an oak. And Joab said unto the man that told him, And, behold, thou sawest him, and why didst thou not smite him there to the ground? and I would have given thee ten shekels of silver, and a girdle. And the man said unto Joab, Though I should receive a thousand shekels of silver in mine hand, yet would I not put forth mine hand against the king's son: for in our hearing the king charged thee and Abishai and Ittai, saying, Beware that none touch the young man Absalom. Otherwise I should have wrought falsehood against mine own life: for there is no matter hid from the king, and thou thyself wouldest have set thyself against me.
Then said Joab, I may not tarry thus with thee. And he took three darts in his hand, and thrust them through the heart of Absalom, while he was yet alive in the midst of the oak. And ten young men that bare Joab's armour compassed about and smote Absalom, and slew him. And Joab blew the trumpet, and the people returned from pursuing after Israel: for Joab held back the people. And they took Absalom, and cast him into a great pit in the wood, and laid a very great heap of stones upon him: and all Israel fled every one to his tent. Now Absalom in his lifetime had taken and reared up for himself a pillar, which is in the king's dale: for he said, I have no son to keep my name in remembrance: and he called the pillar after his own name: and it is called unto this day, Absalom's place.
When David hears what has taken place with Absalom, we again see his heart of mercy.
II Samuel 18:31-33: And, behold, Cushi came; and Cushi said, Tidings, my lord the king: for the LORD hath avenged thee this day of all them that rose up against thee.  And the king said unto Cushi, Is the young man Absalom safe? And Cushi answered, The enemies of my lord the king, and all that rise against thee to do thee hurt, be as that young man is.  And the king was much moved, and went up to the chamber over the gate, and wept: and as he went, thus he said, O my son Absalom, my son, my son Absalom! would God I had died for thee, O Absalom, my son, my son!
I'm shortening the whole story because to get into all of the detail would get us into things that don't directly bear on the pictures of mercy.  However, I want you to see one last event.  David is returning to Jerusalem with all that accompanied him, and the military troops that fought with him to overthrow Absalom's wickedness.
II Samuel 19:16-23: And Shimei the son of Gera, a Benjamite, which was of Bahurim, hasted and came down with the men of Judah to meet king David.  And there were a thousand men of Benjamin with him, and Ziba the servant of the house of Saul, and his fifteen sons and his twenty servants with him; and they went over Jordan before the king.  And there went over a ferry boat to carry over the king's household, and to do what he thought good. And Shimei the son of Gera fell down before the king, as he was come over Jordan;
And said unto the king, Let not my lord impute iniquity unto me, neither do thou remember that which thy servant did perversely the day that my lord the king went out of Jerusalem, that the king should take it to his heart.  For thy servant doth know that I have sinned: therefore, behold, I am come the first this day of all the house of Joseph to go down to meet my lord the king.  But Abishai the son of Zeruiah answered and said, Shall not Shimei be put to death for this, because he cursed the LORD'S anointed?  And David said, What have I to do with you, ye sons of Zeruiah, that ye should this day be adversaries unto me? shall there any man be put to death this day in Israel? for do not I know that I am this day king over Israel?  Therefore the king said unto Shimei, Thou shalt not die. And the king sware unto him.
David could easily have allowed Abishai to kill Shimei but once again, the mercy that had become so much a part of David's character and makeup was on display.  One more time, another of David's sons — Adonijah, younger brother to Absalom —decides that he is going to take the throne.  David is old, and Adonijah decides that his father will do nothing if he assumes the throne.  Bathsheba has had the promise of David, ever since the birth of Solomon, that Solomon would become king in his place and she goes and tells David what is happening.
I Kings 1:32-40: And king David said, Call me Zadok the priest, and Nathan the prophet, and Benaiah the son of Jehoiada. And they came before the king. The king also said unto them, Take with you the servants of your lord, and cause Solomon my son to ride upon mine own mule, and bring him down to Gihon: And let Zadok the priest and Nathan the prophet anoint him there king over Israel: and blow ye with the trumpet, and say, God save king Solomon. Then ye shall come up after him, that he may come and sit upon my throne; for he shall be king in my stead: and I have appointed him to be ruler over Israel and over Judah.
And Benaiah the son of Jehoiada answered the king, and said, Amen: the LORD God of my lord the king say so too. As the LORD hath been with my lord the king, even so be he with Solomon, and make his throne greater than the throne of my lord king David. So Zadok the priest, and Nathan the prophet, and Benaiah the son of Jehoiada, and the Cherethites, and the Pelethites, went down, and caused Solomon to ride upon king David's mule, and brought him to Gihon. And Zadok the priest took an horn of oil out of the tabernacle, and anointed Solomon. And they blew the trumpet; and all the people said, God save king Solomon. And all the people came up after him, and the people piped with pipes, and rejoiced with great joy, so that the earth rent with the sound of them.
Now you will see that the sure mercies of David pass on to his son, Solomon.
I Kings 1:45-53: And Zadok the priest and Nathan the prophet have anointed him king in Gihon: and they are come up from thence rejoicing, so that the city rang again. This is the noise that ye have heard. And also Solomon sitteth on the throne of the kingdom. And moreover the king's servants came to bless our lord king David, saying, God make the name of Solomon better than thy name, and make his throne greater than thy throne. And the king bowed himself upon the bed.  And also thus said the king, Blessed be the LORD God of Israel, which hath given one to sit on my throne this day, mine eyes even seeing it.  And all the guests that were with Adonijah were afraid, and rose up, and went every man his way.
And Adonijah feared because of Solomon, and arose, and went, and caught hold on the horns of the altar.  And it was told Solomon, saying, Behold, Adonijah feareth king Solomon: for, lo, he hath caught hold on the horns of the altar, saying, Let king Solomon swear unto me to day that he will not slay his servant with the sword.  And Solomon said, If he will show himself a worthy man, there shall not an hair of him fall to the earth: but if wickedness shall be found in him, he shall die.  So king Solomon sent, and they brought him down from the altar. And he came and bowed himself to king Solomon: and Solomon said unto him, Go to thine house.
We have skipped over so much more that could have been shared, but my objective has been to show you why David could write, Surely goodness and mercy shall follow me all the days of my life.  It did!  And it extended past his life into that of his son, Solomon.
This is what God has been doing in our lives, from the moment we declared that The Lord is my Shepherd!  Our obedience to Him throughout the years, our walk with Him in the Paths of Righteousness, our experiences in the Valley of the Shadow of Death — all have seen events unfold in our lives where the mercy of the Lord absolutely had to be developed in us so that God's mercy would become our mercy, and follow us non-stop!In order to understand the significance of David's statement that mercy would follow all the days of his life, let's look beyond David's life for a minute before we actually consider some of the events that transpired for David.
Take a look at something that Paul was preaching when he and Barnabas went to the city of Pisidia.
Next week we will begin the wrap-up of this series of Coffee Breaks as we disucss the significance of dwelling in the House of the Lord forever.
For those of you who've been participating in our Monday night Healing Prayer Conference Call, we just want to let you know that beginning with the month of July and continuing until the first Monday night in October, we will be taking a break for the summer.  We've found during the past three years of doing this call that participation during the summer months drops significantly because of folks taking their vacations, and being involved in other activities.  That said, we will resume our prayer calls on Monday night, October 2nd.
At the same time, in case you are missing out on real fellowship in an environment of Ekklesia, our Sunday worship gatherings are available by conference call – usually at about 10:45AM Pacific.  That conference number is (712) 770-4160, and the access code is 308640#.  We are now making these gatherings available by Skype.  If you wish to participate by video on Skype, my Skype ID is regner.capener.  If you miss the live voice call, you can dial (712) 770-4169, enter the same access code and listen in later.  The video call, of course, is not recorded – not yet, anyway.
Blessings on you!
.

Regner A. Capener
CAPENER MINISTRIES
RIVER WORSHIP CENTER
Temple, Texas 76504
Email Contact: CapenerMinistries@protonmail.com
All Coffee Break articles are copyright by Regner A. Capener, but authorization for reprinting, reposting, copying or re-use, in whole or in part, is granted –provided proper attribution and this notice are included intact. Older Coffee Break archives are available at http://www.RegnersMorningCoffee.com. Coffee Break articles are normally published weekly.

If you would like to have these articles arrive each morning in your email, please send a blank email to: AnotherCoffeeBreak@protonmail.com with the word, "Subscribe" in the subject line.  To remove yourself from the mailing list, please send a blank email to AnotherCoffeeBreak@protonmail.com with the word "Unsubscribe" in the subject line.
CAPENER MINISTRIES is a tax-exempt church ministry. Should you desire to participate and covenant with us as partners in this ministry, please contact us at either of the above email or physical addresses, or visit: http://www.RiverWorshipCenter.org.