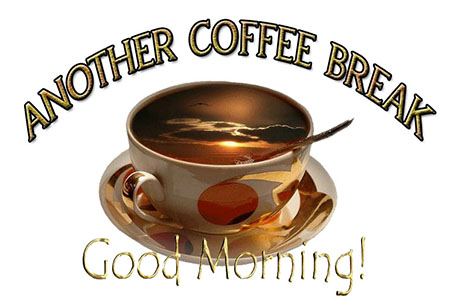 The Psalm 23 Adventure, Part 58
September 22, 2017
Continuing on with the picture of the goodness and mercy of the Lord that follows us, let's pick up today where we left off last week and see how Jesus viewed the concept of mercy.  Jesus equated mercy with forgiveness -- and that's a concept that really has gotten lost in today's society.  What you are going to see unfold in today's narrative is absolutely stunning.  This ought to help you understand why the Lord refers to the "sure mercies of David."
In order to understand the significance of David's statement that mercy would follow all the days of his life, let's look beyond David's life for a minute before we actually consider some of the events that transpired for David.
Take a look at something that Paul was preaching when he and Barnabas went to the city of Pisidia.
In order to understand the significance of David's statement that mercy would follow all the days of his life, let's look beyond David's life for a minute before we actually consider some of the events that transpired for David.
Take a look at something that Paul was preaching when he and Barnabas went to the city of Pisidia.
Jesus explained mercy and forgiveness like this when questioned by Peter.
Matthew 18:21-22:  Then came Peter to him, and said, Lord, how oft shall my brother sin against me, and I forgive him? till seven times?  Jesus saith unto him, I say not unto thee, Until seven times: but, Until seventy times seven.
Is that mercy, or is that mercy?  It is also a picture of forgiveness in a dimension our society is totally oblivious to.  Mercy is also a byproduct of patience and understanding — and that, as well, is something our society just doesn't get.
Let's get back to David, and why he could say, "Surely goodness and mercy shall follow me all the days of my life."
Consider the following event that occurred when David spoke to Nathan, the prophet.
II Samuel 7:2-3:  That the king said unto Nathan the prophet, See now, I dwell in an house of cedar, but the ark of God dwelleth within curtains.  And Nathan said to the king, Go, do all that is in thine heart; for the LORD is with thee.
Do you see the picture of what has developed in David?  His primary concern is not what he gets from the Lord, but what the Lord gets from him.  This, after all, is what the real heart of worship is like.  Worship is not about what we get from God, but what He receives from us.
Nathan, of course, sees that heart in David, and because he, too, has that same heart, he responds in kind.  The Lord, however, has a different plan for David, and that plan is going to unfold much differently than David sees at that moment.
II Samuel 7:4-17:  And it came to pass that night, that the word of the LORD came unto Nathan, saying, Go and tell my servant David, Thus saith the LORD, Shalt thou build me an house for me to dwell in?  Whereas I have not dwelt in any house since the time that I brought up the children of Israel out of Egypt, even to this day, but have walked in a tent and in a tabernacle.
In all the places wherein I have walked with all the children of Israel spake I a word with any of the tribes of Israel, whom I commanded to feed my people Israel, saying, Why build ye not me an house of cedar?
Now therefore so shalt thou say unto my servant David, Thus saith the LORD of hosts, I took thee from the sheepcote, from following the sheep, to be ruler over my people, over Israel:  And I was with thee whithersoever thou wentest, and have cut off all thine enemies out of thy sight, and have made thee a great name, like unto the name of the great men that are in the earth.  Moreover I will appoint a place for my people Israel, and will plant them, that they may dwell in a place of their own, and move no more; neither shall the children of wickedness afflict them any more, as beforetime,  And as since the time that I commanded judges to be over my people Israel, and have caused thee to rest from all thine enemies.
Also the LORD telleth thee that he will make thee an house.  And when thy days be fulfilled, and thou shalt sleep with thy fathers, I will set up thy seed after thee, which shall proceed out of thy bowels, and I will establish his kingdom.  He shall build an house for my name, and I will stablish the throne of his kingdom for ever.  I will be his father, and he shall be my son. If he commit iniquity, I will chasten him with the rod of men, and with the stripes of the children of men:
But my mercy shall not depart away from him, as I took it from Saul, whom I put away before thee.  And thine house and thy kingdom shall be established for ever before thee: thy throne shall be established for ever.  According to all these words, and according to all this vision, so did Nathan speak unto David.
If ever there was an event that would even more firmly establish the mercies of the Lord in David, this was it!  And we see that mercy in action in a series of events that take place.  Watch!
II Samuel 13 gives us an unfolding picture of an event in which one of David's sons, Amnon, rapes his sister, Tamar.  David, of course, was more than angry at his son, but his son, Absalom, spoke peace to quiet things down.  Absalom, of course, had a hidden motive of his own, and that motive was revenge against his brother.
We are told that Absalom invited Amnon to what amounted to a party in which his servants would be told to watch when Amnon would have gotten himself drunk with the wine.  At an appointed moment when Amnon would be defenseless because of his drunkenness, the servants were commanded to kill him.
II Samuel 13:30-39: And it came to pass, while they were in the way, that tidings came to David, saying, Absalom hath slain all the king's sons, and there is not one of them left.  Then the king arose, and tare his garments, and lay on the earth; and all his servants stood by with their clothes rent.  And Jonadab, the son of Shimeah David's brother, answered and said, Let not my lord suppose that they have slain all the young men the king's sons; for Amnon only is dead: for by the appointment of Absalom this hath been determined from the day that he forced his sister Tamar.
Now therefore let not my lord the king take the thing to his heart, to think that all the king's sons are dead: for Amnon only is dead.  But Absalom fled. And the young man that kept the watch lifted up his eyes, and looked, and, behold, there came much people by the way of the hill side behind him.  And Jonadab said unto the king, Behold, the king's sons come: as thy servant said, so it is.
And it came to pass, as soon as he had made an end of speaking, that, behold, the king's sons came, and lifted up their voice and wept: and the king also and all his servants wept very sore.  But Absalom fled, and went to Talmai, the son of Ammihud, king of Geshur. And David mourned for his son every day.  So Absalom fled, and went to Geshur, and was there three years.  And the soul of king David longed to go forth unto Absalom: for he was comforted concerning Amnon, seeing he was dead.
This is a remarkable story in that we see David with a heart of love and mercy still extended towards his son, Absalom.  And that mercy is going to be tested in the extreme.  First, we see Absalom restored to favor with David and returned to Jerusalem.
II Samuel 14:32-33:  And Absalom answered Joab, Behold, I sent unto thee, saying, Come hither, that I may send thee to the king, to say, Wherefore am I come from Geshur? it had been good for me to have been there still: now therefore let me see the king's face; and if there be any iniquity in me, let him kill me.  So Joab came to the king, and told him: and when he had called for Absalom, he came to the king, and bowed himself on his face to the ground before the king: and the king kissed Absalom.
You'd think that David's mercy extended to Absalom would have had a changing effect on him.  In fact, it did not.  Absalom took advantage of David's mercy.  The fact that he had essentially gotten away with murder only increased the rebellion and the arrogance that filled him.  Watch what unfolds next.
II Samuel 15:1-6: And it came to pass after this, that Absalom prepared him chariots and horses, and fifty men to run before him.  And Absalom rose up early, and stood beside the way of the gate: and it was so, that when any man that had a controversy came to the king for judgment, then Absalom called unto him, and said, Of what city art thou? And he said, Thy servant is of one of the tribes of Israel.
And Absalom said unto him, See, thy matters are good and right; but there is no man deputed of the king to hear thee.  Absalom said moreover, Oh that I were made judge in the land, that every man which hath any suit or cause might come unto me, and I would do him justice!  And it was so, that when any man came nigh to him to do him obeisance, he put forth his hand, and took him, and kissed him.  And on this manner did Absalom to all Israel that came to the king for judgment: so Absalom stole the hearts of the men of Israel.
Amazingly, forty years go by with this behavior going on.  David is busy with the affairs of the Kingdom, ruling in Jerusalem, and because there was no such thing as the Internet and the kind of instant communication we have today, he was unaware of what his son was conspiring to do.  Absalom, full of deception and conspiracy, convinces his father to let him go to Hebron to "pay a vow."
II Samuel 15:10-12: But Absalom sent spies throughout all the tribes of Israel, saying, As soon as ye hear the sound of the trumpet, then ye shall say, Absalom reigneth in Hebron.  And with Absalom went two hundred men out of Jerusalem, that were called; and they went in their simplicity, and they knew not any thing.  And Absalom sent for Ahithophel the Gilonite, David's counsellor, from his city, even from Giloh, while he offered sacrifices. And the conspiracy was strong; for the people increased continually with Absalom.
Next we read that a messenger comes to David to tell him that his son has conspired to take the throne.  David realizes that he must take immediate action to preserve the life of his household.  He calls them together and they begin a departure from Jerusalem to a safe haven.
II Samuel 15: 23-30: And all the country wept with a loud voice, and all the people passed over: the king also himself passed over the brook Kidron, and all the people passed over, toward the way of the wilderness.  And lo Zadok also, and all the Levites were with him, bearing the ark of the covenant of God: and they set down the ark of God; and Abiathar went up, until all the people had done passing out of the city.  And the king said unto Zadok, Carry back the ark of God into the city: if I shall find favour in the eyes of the LORD, he will bring me again, and show me both it, and his habitation:  But if he thus say, I have no delight in thee; behold, here am I, let him do to me as seemeth good unto him.
The king said also unto Zadok the priest, Art not thou a seer? return into the city in peace, and your two sons with you, Ahimaaz thy son, and Jonathan the son of Abiathar.  See, I will tarry in the plain of the wilderness, until there come word from you to certify me.  Zadok therefore and Abiathar carried the ark of God again to Jerusalem: and they tarried there.  And David went up by the ascent of mount Olivet, and wept as he went up, and had his head covered, and he went barefoot: and all the people that was with him covered every man his head, and they went up, weeping as they went up.
The picture of betrayal against David by his own son that unfolds is prophetic of what is going to take place with Jesus, and it is important to see the unfolding of David's mercy in the face of this betrayal.  It isn't only David's son, Absalom, that has betrayed him; one of David's closest friends and counselors, Ahithophel, is among the conspirators.  David is no dummy!  He knows that, except for the intervention of the Lord, this whole event is going to turn against him irreparably.
II Samuel 15:31-37: And one told David, saying, Ahithophel is among the conspirators with Absalom. And David said, O LORD, I pray thee, turn the counsel of Ahithophel into foolishness.  And it came to pass, that when David was come to the top of the mount, where he worshipped God, behold, Hushai the Archite came to meet him with his coat rent, and earth upon his head:  Unto whom David said, If thou passest on with me, then thou shalt be a burden unto me:
But if thou return to the city, and say unto Absalom, I will be thy servant, O king; as I have been thy father's servant hitherto, so will I now also be thy servant: then mayest thou for me defeat the counsel of Ahithophel.  And hast thou not there with thee Zadok and Abiathar the priests? therefore it shall be, that what thing soever thou shalt hear out of the king's house, thou shalt tell it to Zadok and Abiathar the priests.  Behold, they have there with them their two sons, Ahimaaz Zadok's son, and Jonathan Abiathar's son; and by them ye shall send unto me every thing that ye can hear.  So Hushai David's friend came into the city, and Absalom came into Jerusalem.
Do you remember the story of Mephibosheth, the crippled son of Jonathan, whom David had found and brought into the palace?  He had feared for his life when he heard that his father and grandfather had both been killed in battle and that David, his father's best friend, had been given the throne of Israel.  He had fled to Lodebar (and that's a story all in itself) where David had found him.  Mephibosheth joins the betrayal of David — or so it seems.
II Samuel 16:1-4: And when David was a little past the top of the hill, behold, Ziba the servant of Mephibosheth met him, with a couple of asses saddled, and upon them two hundred loaves of bread, and an hundred bunches of raisins, and an hundred of summer fruits, and a bottle of wine.  And the king said unto Ziba, What meanest thou by these?  And Ziba said, The asses be for the king's household to ride on; and the bread and summer fruit for the young men to eat; and the wine, that such as be faint in the wilderness may drink.
And the king said, And where is thy master's son?  And Ziba said unto the king, Behold, he abideth at Jerusalem: for he said, To day shall the house of Israel restore me the kingdom of my father.  Then said the king to Ziba, Behold, thine are all that pertained unto Mephibosheth.  And Ziba said, I humbly beseech thee that I may find grace in thy sight, my lord, O king.
Are you seeing this picture unfold?  This isn't simply the betrayal of David by his son, Absalom: this is a series of multiple betrayals by people to whom David has shown mercy and grace.
We need to stop at this point and finish this discussion next week.
For those of you who've been participating in our Monday night Healing Prayer Conference Call, we just want to let you know that beginning with the month of July and continuing until the first Monday night in October, we will be taking a break for the summer.  We've found during the past three years of doing this call that participation during the summer months drops significantly because of folks taking their vacations, and being involved in other activities.  That said, we will resume our prayer calls on Monday night, October 2nd.
At the same time, in case you are missing out on real fellowship in an environment of Ekklesia, our Sunday worship gatherings are available by conference call – usually at about 10:45AM Pacific.  That conference number is (712) 770-4160, and the access code is 308640#.  We are now making these gatherings available by Skype.  If you wish to participate by video on Skype, my Skype ID is regner.capener.  If you miss the live voice call, you can dial (712) 770-4169, enter the same access code and listen in later.  The video call, of course, is not recorded – not yet, anyway.
Blessings on you!

Regner A. Capener
CAPENER MINISTRIES
RIVER WORSHIP CENTER
Temple, Texas 76504
Email Contact: CapenerMinistries@protonmail.com
All Coffee Break articles are copyright by Regner A. Capener, but authorization for reprinting, reposting, copying or re-use, in whole or in part, is granted –provided proper attribution and this notice are included intact. Older Coffee Break archives are available at http://www.RegnersMorningCoffee.com. Coffee Break articles are normally published weekly.

If you would like to have these articles arrive each morning in your email, please send a blank email to: AnotherCoffeeBreak@protonmail.com with the word, "Subscribe" in the subject line.  To remove yourself from the mailing list, please send a blank email to AnotherCoffeeBreak@protonmail.com with the word "Unsubscribe" in the subject line.
CAPENER MINISTRIES is a tax-exempt church ministry. Should you desire to participate and covenant with us as partners in this ministry, please contact us at either of the above email or physical addresses, or visit: http://www.RiverWorshipCenter.org.