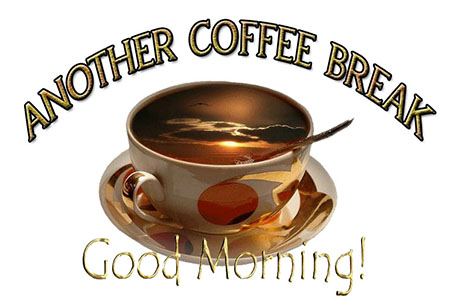 The Psalm 23 Adventure, Part 57
September 15, 2017
For the past three weeks, we've looked at the "goodness" portion of David's statement that, "Surely goodness and mercy shall follow me all the days of my life."  As you will see in the next few weeks as we wrap up this Psalm 23 Adventure, goodness and mercy are so intertwined that it is difficult to separate them.  We will see how mercy and forgiveness are intertwined together.
In order to understand the significance of David's statement that mercy would follow him all the days of his life, let's look beyond David's life for a minute before we actually consider some of the events that transpired throughout his years.
Take a look at something that Paul was preaching when he and Barnabas went to the city of Pisidia:
In order to understand the significance of David's statement that mercy would follow all the days of his life, let's look beyond David's life for a minute before we actually consider some of the events that transpired for David.
Take a look at something that Paul was preaching when he and Barnabas went to the city of Pisidia.
Acts 13:32-24: And we declare unto you glad tidings, how that the promise which was made unto the fathers, God hath fulfilled the same unto us their children, in that he hath raised up Jesus again; as it is also written in the second psalm, Thou art my Son, this day have I begotten thee.  And as concerning that he raised him up from the dead, now no more to return to corruption, he said on this wise, I will give you the sure mercies of David.
This is a startling statement when you juxtapose this against David's statement in the 89th Psalm.
Psalm 89:1-4:  I will sing of the mercies of the LORD for ever: with my mouth will I make known thy faithfulness to all generations.  For I have said, Mercy shall be built up for ever: thy faithfulness shalt thou establish in the very heavens.  I have made a covenant with my chosen, I have sworn unto David my servant,  Thy seed will I establish for ever, and build up thy throne to all generations.  Selah
With that in mind, how did we get to the place where the Lord speaks of the "sure mercies of David?"  Let's go back to an event that unfolds in his life in which he experiences the sure mercies of the Lord.
In II Samuel 11 and 12, we have the story of David and Bathsheba.  Everyone is pretty familiar with this story, so I don't need to recount the whole event here.  There are some hidden facts to this picture that we do need to take a look at.
First of all consider the rebuke that David receives of the Lord through the prophet, Nathan.
II Samuel 12:1-14: And the LORD sent Nathan unto David. And he came unto him, and said unto him, There were two men in one city; the one rich, and the other poor.  The rich man had exceeding many flocks and herds: But the poor man had nothing, save one little ewe lamb, which he had bought and nourished up: and it grew up together with him, and with his children; it did eat of his own meat, and drank of his own cup, and lay in his bosom, and was unto him as a daughter.  And there came a traveler unto the rich man, and he spared to take of his own flock and of his own herd, to dress for the wayfaring man that was come unto him; but took the poor man's lamb, and dressed it for the man that was come to him.
And David's anger was greatly kindled against the man; and he said to Nathan, As the LORD liveth, the man that hath done this thing shall surely die:  And he shall restore the lamb fourfold, because he did this thing, and because he had no pity.
And Nathan said to David, Thou art the man. Thus saith the LORD God of Israel, I anointed thee king over Israel, and I delivered thee out of the hand of Saul; And I gave thee thy master's house, and thy master's wives into thy bosom, and gave thee the house of Israel and of Judah; and if that had been too little, I would moreover have given unto thee such and such things.
Wherefore hast thou despised the commandment of the LORD, to do evil in his sight? thou hast killed Uriah the Hittite with the sword, and hast taken his wife to be thy wife, and hast slain him with the sword of the children of Ammon.  Now therefore the sword shall never depart from thine house; because thou hast despised me, and hast taken the wife of Uriah the Hittite to be thy wife.  Thus saith the LORD, Behold, I will raise up evil against thee out of thine own house, and I will take thy wives before thine eyes, and give them unto thy neighbour, and he shall lie with thy wives in the sight of this sun.  For thou didst it secretly: but I will do this thing before all Israel, and before the sun.
And David said unto Nathan, I have sinned against the LORD. And Nathan said unto David, The LORD also hath put away thy sin; thou shalt not die.  Howbeit, because by this deed thou hast given great occasion to the enemies of the LORD to blaspheme, the child also that is born unto thee shall surely die.
The way this is recorded in II Samuel passes over David's real response to the Lord and the repentance that took place.  Take a look at how he prays:
Psalm 51:1-13: Have mercy upon me, O God, according to thy lovingkindness: according unto the multitude of thy tender mercies blot out my transgressions. Wash me thoroughly from mine iniquity, and cleanse me from my sin.  For I acknowledge my transgressions: and my sin is ever before me. 
Against thee, thee only, have I sinned, and done this evil in thy sight: that thou mightest be justified when thou speakest, and be clear when thou judgest.  Behold, I was shapen in iniquity; and in sin did my mother conceive me.  Behold, thou desirest truth in the inward parts: and in the hidden part thou shalt make me to know wisdom.
Purge me with hyssop, and I shall be clean: wash me, and I shall be whiter than snow.  Make me to hear joy and gladness; that the bones which thou hast broken may rejoice.  Hide thy face from my sins, and blot out all mine iniquities.
Create in me a clean heart, O God; and renew a right spirit within me.  Cast me not away from thy presence; and take not thy holy spirit from me.  Restore unto me the joy of thy salvation; and uphold me with thy free spirit. Then will I teach transgressors thy ways; and sinners shall be converted unto thee.
If there was anyone who knew how to repent, it was David!  One thing I learned from him was the depth of his sensitivity to the heart of the Lord.
When he heard the rebuke from Nathan, David felt the disappointment in God's heart.  That he grieved the Lord like he did caused a response in him that — in my understanding — brought a depth of repentance that many folks have yet to experience.
The greater the degree of our sensitivity to the Lord, the greater the reality of our repentance when we grieve the Lord.  Allow me to share a couple of personal experiences to illustrate.
Most of you know that I was working with David Wilkerson in his Teen Challenge outreach in the San Francisco Bay area while I was attending Bethany Bible College.  I became engaged to a young lady who was also a student there.  David heard about the engagement and called us both to talk to us.  His word was a strong warning from the Lord.
"I forbid this marriage," he said.  "This is not God!  If you pursue this relationship, it will end in disaster.  God has not designed either of you for each other."
He turned to the fiancée and said, "Young lady, you are not equipped for the kind of ministry that God has called Regner to.  You do not have that kind of calling on your life, and if you go through with this marriage, you will both suffer consequences you don't want to face."
At that point in my life, my sensitivity to the Lord was greatly lacking.  I treated the warning instead as unwanted interference.  Neither did I respect the prophetic anointing in David at that time.  I rebelled against the word, and not long thereafter, my fiancée and I eloped.  On the night of my wedding, I knew I'd made the greatest mistake of my life.
Being in ministry, I was afraid of the consequences of a divorce or an annulment and decided to grit my teeth and "make it work."  Folks, you don't make things work that God has said, "No" to.  Gritting your teeth and trying to make something work in opposition to the Word of the Lord only magnifies rebellion and stubbornness.  The results that it produces are not wonderful!
Sixteen plus years later, after fasting and praying for three weeks and asking the Lord to "fix" our relationship (we'd already been separated twice), I heard Him speak in an almost audible voice saying, "I don't change my mind.  I do not say, "Yes" to something I've already said "No" to."
By this time, the sensitivity in my spirit to the heart of the Lord had increased enormously.  For the first time, I felt the grief of the Lord over my disobedience.  The weeping that followed was genuine repentance and a crying out for mercy.  Without getting into a lot of detail, less than two years later, our third separation took place and divorce followed soon thereafter.
You will appreciate my understanding for the sure mercies of the Lord when I talk about the gift that He gave to me in Della.  When He joined the two of us together, for the first time in my life I experienced real joy in marriage.  I understood the concept of being joined by the Lord, and the significance of Jesus' statement in Matthew 19:6, "What God hath joined together, let not man put asunder."
Far too many marriages are marriages of convenience, marriages whose origins are in lust, "shotgun marriages" — you get the picture.  They are not marriages where the Lord has joined two people together.  Unfortunately, the body of Christ has had little teaching on the true concept of marriage and what it means to be joined together by the Lord.  Many marriages that are not put together by the Lord have lasted but only because of the mercies of the Lord being extended to them in their ignorance of His perfect will in their lives.
OK.  That was a bit of a rabbit trail, but it was and is borne out of my own coming to understand the sure mercies of the Lord in the face of sheer stupidity and stubbornness.
One more event occurred many years later in which I learned again the sure mercies of the Lord.  This was a totally different kind of situation, but it took place in the face of my compromising the Word of the Lord.
In the early 1990's, Della and I had developed a relationship with a couple.  He was one of these computer geniuses who created massive server arrays for big corporations.  He was also something of an entrepreneur and got into a business promoting alleged health products.
The Lord sent me to him one day to warn him about the dangers of one of the specific products he was promoting.  It happened to be something that he was making a lot of money with.  Up to this point, our relationship with one another had been open, warm and as connected as any friends can be.  The Word that the Lord gave me to share with him was that this one particular product he was promoting had hidden dangers in it and that he needed to cease promoting it; that future liabilities against him could result if he continued.
When the Lord sent me to share that Word with him, I did not know how accurate it was.  It was several years later that I learned from a physician in Houston that there were many deaths and/or severe physical consequences resulting from the long-term usage of that product.
In any case, the warning was not received and it ultimately resulted in division between us and other families with whom we fellowshipped.  Over the course of a year or so, the division increased and the resulting tension with some of the other families caused them to come to me and ask if there was some way I could breach the gap and heal the division.
A couple more months went by and we were invited to a wedding in which our erstwhile friend was a participant.  In fact, we were asked if we would spend the night at their home in Seattle (we lived just out of Spokane at the time) and use that opportunity to try and heal the breach.
We agreed.  After the wedding, we were talking in their home and I tried to come up with a way to "fix things."  In the process, I watered down the Word that the Lord had given me to share.  It was a case of human compassion getting in the way of what God was saying.  The Word of warning that God had given was not given in any way to bring hurt but rather to protect from future consequences.  My feeble attempt at resolving the issue didn't work.  It may have mollified things momentarily, but the warning was still there, and it was real.
(The real truth of it was that despite my attempt to "fix things" and heal the breach, it didn't produce any change in our broken relationship, our erstwhile friend ignored the warning, and some ten years later died, still in a place of rebellion against multiple warnings from the Lord.)
That night when I went to bed, I couldn't sleep.  I received a stern rebuke from the Lord, the likes of which Nathan, the prophet, might have delivered to David.  The essence of the Word of the Lord to me was, "How dare you water down and compromise the Word I've given you to deliver?  When I give you something to deliver to someone, you don't get to try and make it palatable out of your compassion for them!"
Whewww!!  That was one sleepless night.  I felt the anger of the Lord, but at the same time I felt His mercy when I repented and vowed to never again alter in any way the Word He gave me to deliver to someone.  Della and I couldn't wait to get out of there and get back home.
It was more than one lesson learned that night, but once again I saw and experienced the mercy of the Lord.  It is this kind of repeated thing that occurs in our lives that brings us to the place where God's mercy becomes our mercy.In order to understand the significance of David's statement that mercy would follow all the days of his life, let's look beyond David's life for a minute before we actually consider some of the events that transpired for David.
Take a look at something that Paul was preaching when he and Barnabas went to the city of Pisidia.
We'll stop for today and continue next week.
For those of you who've been participating in our Monday night Healing Prayer Conference Call, we just want to let you know that beginning with the month of July and continuing until the first Monday night in October, we will be taking a break for the summer.  We've found during the past three years of doing this call that participation during the summer months drops significantly because of folks taking their vacations, and being involved in other activities.  That said, we will resume our prayer calls on Monday night, October 2nd.
At the same time, in case you are missing out on real fellowship in an environment of Ekklesia, our Sunday worship gatherings are available by conference call – usually at about 10:45AM Pacific.  That conference number is (712) 770-4160, and the access code is 308640#.  We are now making these gatherings available by Skype.  If you wish to participate by video on Skype, my Skype ID is regner.capener.  If you miss the live voice call, you can dial (712) 770-4169, enter the same access code and listen in later.  The video call, of course, is not recorded – not yet, anyway.
Blessings on you!

Regner A. Capener
CAPENER MINISTRIES
RIVER WORSHIP CENTER
Temple, Texas 76504
Email Contact: CapenerMinistries@protonmail.com
All Coffee Break articles are copyright by Regner A. Capener, but authorization for reprinting, reposting, copying or re-use, in whole or in part, is granted –provided proper attribution and this notice are included intact. Older Coffee Break archives are available at http://www.RegnersMorningCoffee.com. Coffee Break articles are normally published weekly.

If you would like to have these articles arrive each morning in your email, please send a blank email to: AnotherCoffeeBreak@protonmail.com with the word, "Subscribe" in the subject line.  To remove yourself from the mailing list, please send a blank email to AnotherCoffeeBreak@protonmail.com with the word "Unsubscribe" in the subject line.
CAPENER MINISTRIES is a tax-exempt church ministry. Should you desire to participate and covenant with us as partners in this ministry, please contact us at either of the above email or physical addresses, or visit: http://www.RiverWorshipCenter.org.