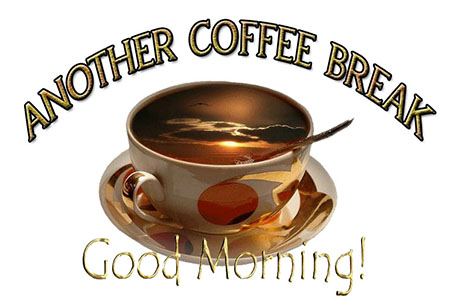 The Psalm 23 Adventure, Part 51
August 4, 2017
Let's finish where we left off last week in talking about Jesus' life as an example of the cup running over, and then explore the covenant that comes with the cup as it relates to what Jesus has done on our behalf and what He has made available to us.
We don't need to revisit all the events of Jesus' life from the moment He was anointed, but His cup was full to the brim, and He was ready for the events that would unfold over the next three-and-a-half years.  So, why do we have a cup running over after the anointing instead of simply having our cup full?
Two things need to be pointed out: the first being that while seated at the table with the disciples, following the Last Supper, He says this:
John 14:12-14: Verily, verily, I say unto you, He that believeth on me, the works that I do shall he do also; and greater works than these shall he do; because I go unto my Father.  And whatsoever ye shall ask in my name, that will I do, that the Father may be glorified in the Son.  If ye shall ask any thing in my name, I will do it.
There's a dynamic to what Jesus says here that the body of Christ has been really slow to comprehend.  I've heard all of the wishy-washy explanations that folks contrive.
The most common one is, Well, that just means that we're going to minister to more people than Jesus did.
Or how about this one? That means we're going to do more miracles than Jesus did.
Bahh, Humbug!  The Greek word translated, greater, is meizon, which comes from, megas, and it literally describes something of enormous magnitude — something which is virtually of another dimension!
Our friend and brother in the Lord, Felix Johnson, (who is slated to become Nigeria's next President) pastors a fellowship in Nigeria he considers to be among the smaller fellowships there — and he has 50,000 people that he ministers to, not counting the fellowship here in the U.S.  He has a vision of what God has called and anointed him for, and by any standard of measurement, it qualifies for meizon, or megas.  It is a radical, earth-shaking vision.  And God has promised to fulfill that vision.
At the Last Supper, Jesus did something that was unparalleled in the past.  He gave the disciples His cup and said,
I Corinthians 25:11b:  This cup is the new covenant in my blood: this do ye, as oft as ye drink it, in remembrance of me.
That may not seem like it has much to do with a cup running over experience — and we'll take a closer look at this next week — but I promise you that it was absolutely enormous.  The context in which Jesus is offering His cup is one in which a new covenant is being birthed and established.  The old is passing away.  The Law of Sin and Death is being eradicated and abolished.  The Law of the Spirit of Life in Christ Jesus is being established.
Jesus is offering the disciples a cup for which there is no bottom!  He has already shared a principle with them that they well know by this time — the principle of giving.
Luke 6:38: Give, and it shall be given unto you; good measure, pressed down, and shaken together, and running over, shall men give into your bosom.
Obviously, that was shared on a different occasion, but Jesus was giving them a principle that would apply with the cup.  His cup IS a cup running over!  It is bottomless!  It is limitless!  It is a cup of life, of opportunity, of miracles, of provision, of healing and deliverance.  It is a cup of destiny that we share with all those who will partake.  It is a cup that offers a relationship with God that this world cannot comprehend.
Now, let's take things another direction as we talk about the concept of the covenant that goes with this picture.
I want to try to give you a real grasp of the concept of the cup that runs over, and the promise — the covenant that we have — for this to happen.  We brought up the Table of the Lord last week in our discussion, and we're going to refer to it again today.
John 6:53-58:  Then Jesus said unto them, Verily, verily, I say unto you, Except ye eat the flesh of the Son of man, and drink his blood, ye have no life in you. Whoso eateth my flesh, and drinketh my blood, hath eternal life; and I will raise him up at the last day. For my flesh is meat indeed, and my blood is drink indeed.
He that eateth my flesh, and drinketh my blood, dwelleth in me, and I in him.  As the living Father hath sent me, and I live by the Father: so he that eateth me, even he shall live by me.  This is that bread which came down from heaven: not as your fathers did eat manna, and are dead: he that eateth of this bread shall live forever.
What Jesus did by instructing us to eat and drink of Him was to reveal a process that the world simply cannot get a hold of.   This is a spiritual picture and it is a spiritual reality.  It defies human reasoning, and as a result many believers fail to grasp the significance of what we have available with Christ in us.
Many of you may remember Jesse Duplantis' experience when he went to Heaven and saw Jesus merging into the father and then coming back out.  In the realm of the Spirit, none of the laws of physics apply.  There is no time in the Spirit, and there is no space.  If you'll pardon the Sci-fi illustration, this is "interdimensional living."
Jesus tells us that if we eat and drink of Him, we are in Him and He is in us.  The apostle Paul explained it like this:
II Corinthians 5:17-19:  So then, if any person is grafted into and immersed in the Anointed One (and His anointing), he is a new fabrication -- a newly formed being; the previous life [the lifestyle and the old characteristics thereof] has perished; you can see and perceive for yourself that every part of one's being is an unprecedented substance -- a new species.
And all that has happened and taken place has its origins in God, Who did this purposefully to reconcile and restore our relationship with Him through Jesus Christ, Who has given us that same ministry, namely, that God was and is in Christ, restoring the world to that intimate relationship with Himself, and not indicting the world for its sins and failures; He has committed to us that Word (and the responsibility) of reconciliation and restoration.  (RAC Translation & Amplification)
The picture that Paul draws is that not only was Jesus in the Father, but that the Father came to earth IN JESUS!  This was a real conundrum for Philip.  He couldn't figure things out.   Jesus was telling the disciples that He was getting ready to leave and prepare a place for them in His Father's house.  Philip said to Jesus (and I'm paraphrasing), "Lord, we'll understand things a whole lot better if you'll show us the Father.
John 14:9-11:  Jesus saith unto him, Have I been so long time with you, and yet hast thou not known me, Philip? he that hath seen me hath seen the Father; and how sayest thou then, Show us the Father?  Believest thou not that I am in the Father, and the Father in me? the words that I speak unto you I speak not of myself: but the Father that dwelleth in me, he doeth the works.  Believe me that I am in the Father, and the Father in me: or else believe me for the very works' sake.
The body of Christ still doesn't grasp this.  We don't really grasp it yet.  We have a concept and perhaps an image of it in our minds but lack the revelation.  If we can receive this revelation and allow it to permeate our beings, it will radically change how we think, how we live and how we function day-to-day.  This is critical if we are going to understand the concept of the cup running over.  I'll come back to this momentarily.
This is why and how Jesus could follow what He said to Philip with this:
John 14:12-14:  Verily, verily, I say unto you, He that believeth on me, the works that I do shall he do also; and greater works than these shall he do; because I go unto my Father. And whatsoever ye shall ask in my name, that will I do, that the Father may be glorified in the Son. If ye shall ask any thing in my name, I will do it.
Understand?  The revelation of this is that whenever we ask anything of the Father in the name of Jesus, we are asking the Father just as if Jesus were doing it.  If He is in us, then Jesus is making the request.
This is how the onoma of the Lord works in us, through us, with us, around us.  His onoma is His character, His makeup, the very essence of who He is!  With His onoma comes His authority, His power — AND — His relationship with the Father.
Pretty simple isn't it?  We've so complicated this that we've lost sight of who and what Jesus is in us.  It isn't just Him!  It is the Father, as well.  John describes it like this:
I John 2:24-29 (NASB):  As for you, let that abide in you which you heard from the beginning. If what you heard from the beginning abides in you, you also will abide in the Son and in the Father.  This is the promise which He Himself made to us: eternal life.
These things I have written to you concerning those who are trying to deceive you. As for you, the anointing which you received from Him abides in you, and you have no need for anyone to teach you; but as His anointing teaches you about all things, and is true and is not a lie, and just as it has taught you, you abide in Him.  Now, little children, abide in Him, so that when He appears, we may have confidence and not shrink away from Him in shame at His coming.
If you know that He is righteous, you know that everyone also who practices righteousness is born of Him.
This is how we receive revelation.  Jesus had said that if He left He would send another "comforter" — the Paraklete — the Holy Spirit.
Now, put all that together and what do you have?  We live in Jesus Christ.  We live because of His sacrifice.  We live because we eat and drink of Him.
But there's more!
Because we eat and drink of Jesus, we also eat and drink of the Father.  Therefore, the Father is in us.  Both Jesus AND the Father live in us.
Are you seeing the cup that we have been drinking of?  Are you seeing the cup that we drank of when we sat at the Table He prepared for us in the midst of our enemies?
That cup is filling by the day!
But still there's more!
Jesus had said He was sending the Holy Spirit.  Here's how He put it:
John 14:16-21:  And I will pray the Father, and he shall give you another Comforter, that he may abide with you forever; Even the Spirit of truth; whom the world cannot receive, because it seeth him not, neither knoweth him: but ye know him; for he dwelleth with you, and shall be in you.
I will not leave you comfortless: I will come to you. Yet a little while, and the world seeth me no more; but ye see me: because I live, ye shall live also. At that day ye shall know that I am in my Father, and ye in me, and I in you.  He that hath my commandments, and keepeth them, he it is that loveth me: and he that loveth me shall be loved of my Father, and I will love him, and will manifest myself to him.
Jesus was saying that despite the fact that He was departing from the earth in physical form, He was still in us, and so was the Father.  But more than that, He was sending the Holy Spirit to be with us.
And still there was more!  Jesus promised that He — the Holy Spirit — would also be in us!  This is why He said to the disciples,
 And, behold, I send the promise of my Father upon you: but tarry ye in the city of Jerusalem, until ye be endued with power from on high.
The "power from on high" was the Holy Spirit — the force that energized the life and Word of Jesus Christ — and the Father — in us.  When John began His Gospel, he wrote,
John 1:1-4:  In the beginning was the Word, and the Word was with God, and the Word was God. The same was in the beginning with God.  All things were made by him; and without him was not anything made that was made.  In him was life; and the life was the light of men.
We're just scratching the surface thus far.  Let's leave it here and continue this next week.
For those of you who've been participating in our Monday night Healing Prayer Conference Call, we just want to let you know that beginning with the month of July and continuing until the first Monday night in October, we will be taking a break for the summer.  We've found during the past three years of doing this call that participation during the summer months drops significantly because of folks taking their vacations, and being involved in other activities.  That said, we will resume our prayer calls on Monday night, October 2nd.
At the same time, in case you are missing out on real fellowship in an environment of Ekklesia, our Sunday worship gatherings are available by conference call – usually at about 10:45AM Pacific.  That conference number is (712) 770-4160, and the access code is 308640#.  We are now making these gatherings available by Skype.  If you wish to participate by video on Skype, my Skype ID is regner.capener.  If you miss the live voice call, you can dial (712) 770-4169, enter the same access code and listen in later.  The video call, of course, is not recorded – not yet, anyway.
Blessings on you!

Regner A. Capener
CAPENER MINISTRIES
RIVER WORSHIP CENTER
Temple, Texas 76504
Email Contact: CapenerMinistries@protonmail.com
All Coffee Break articles are copyright by Regner A. Capener, but authorization for reprinting, reposting, copying or re-use, in whole or in part, is granted –provided proper attribution and this notice are included intact. Older Coffee Break archives are available at http://www.RegnersMorningCoffee.com. Coffee Break articles are normally published weekly.

If you would like to have these articles arrive each morning in your email, please send a blank email to: AnotherCoffeeBreak@protonmail.com with the word, "Subscribe" in the subject line.  To remove yourself from the mailing list, please send a blank email to AnotherCoffeeBreak@protonmail.com with the word "Unsubscribe" in the subject line.
CAPENER MINISTRIES is a tax-exempt church ministry. Should you desire to participate and covenant with us as partners in this ministry, please contact us at either of the above email or physical addresses, or visit: http://www.RiverWorshipCenter.org.