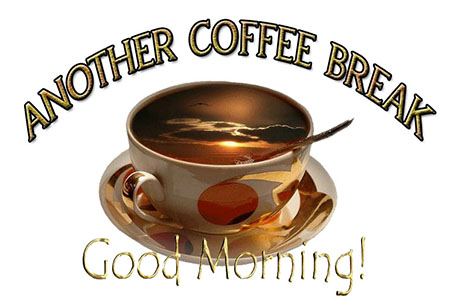 The Psalm 23 Adventure, Part 50
July 28, 2017
Today we shift gears to the next phase of this adventure – and this is no less important to our development in Christ than any of the previous stages.  Perhaps one of the least understood facets in the way that David expresses himself in the 23rd Psalm, his statement that "My cup runneth over," uses phraseology that is long lost in modern speech.
David uses a common Hebrew metaphor here.  We see the use of the cup mentioned some 59 times throughout the Word, and it has both literal and metaphorical usage.  The significance of this statement coming right after "Thou anointest my head with oil" cannot be over-emphasized so let's take a look at how this word and phraseology gets used throughout the Word.  Let's lay some foundations first before we consider how the cup running over applies to us.
Dr. William Gesenius, in his Hebrew-Chaldee Lexicon, tells us that the use of the cup in numerous instances is meant to describe one's lot in life, the circumstances in which they find themselves, or a set of events that have just occurred in one's experiences, or events which are about to take place for them.  He cites several scriptures as examples of this usage:
Psalm 11:6: Upon the wicked shall He rain, snares, fire and brimstone, and an horrible tempest: this shall be the portion of their cup.
Psalm 16:5: The Lord is the portion of mine inheritance and of my cup; Thou maintainest my lot.
Consider Jesus' answer to the disciples when they were wrangling over who was going to sit next to Him on the Throne in the Kingdom.
Matthew 20:22-23: But Jesus answered and said, Ye know not what ye ask. Are ye able to drink of the cup that I shall drink of, and to be baptized with the baptism that I am baptized with? They say unto him, We are able. And he saith unto them, Ye shall drink indeed of my cup, and be baptized with the baptism that I am baptized with: but to sit on my right hand, and on my left, is not mine to give, but it shall be given to them for whom it is prepared of my Father.
Then we see the example in Jesus' prayer when He prays,
Matthew 26:39: And he went a little further, and fell on his face, and prayed, saying, O my Father, if it be possible, let this cup pass from me: nevertheless, not as I will, but as thou wilt.
Before we get too far along in these examples (and I've got some more for you to look at) take a look at this first example in the Psalms that Gesenius uses in making the point that the use of the cup is frequently a metaphor for one's lot in life.
David writes prophetically of the judgment that God will heap upon Israel's enemies.  He describes woe after woe with increasing intensity on those who will take out their hatred and vengeance on Israel, and upon God's chosen people.  The phrase he uses when he writes, "this shall be the portion of their cup," literally describes a constant state of affairs that will befall them.  He is saying that this will be the way they will be living out their lives in the future.
By contrast, take a look at Isaiah's prophecy to Israel, who have experienced some of the woes that have been promised to the enemy.
Isaiah 51:17-23: Awake, awake, stand up, O Jerusalem, which hast drunk at the hand of the LORD the cup of his fury; thou hast drunken the dregs of the cup of trembling, and wrung them out.  There is none to guide her among all the sons whom she hath brought forth; neither is there any that taketh her by the hand of all the sons that she hath brought up.
These two things are come unto thee; who shall be sorry for thee? desolation, and destruction, and the famine, and the sword: by whom shall I comfort thee?  Thy sons have fainted, they lie at the head of all the streets, as a wild bull in a net: they are full of the fury of the LORD, the rebuke of thy God.
Therefore, hear now this, thou afflicted, and drunken, but not with wine:  Thus saith thy Lord the LORD, and thy God that pleadeth the cause of his people, Behold, I have taken out of thine hand the cup of trembling, even the dregs of the cup of my fury; thou shalt no more drink it again:
But I will put it into the hand of them that afflict thee; which have said to thy soul, Bow down, that we may go over: and thou hast laid thy body as the ground, and as the street, to them that went over.
Pretty fascinating metaphoric picture, isn't it?  Israel gets a reversal of this "cup of fury" along with the promise that "thou shalt no more drink it again."
Earlier, we cited David's statement that, "The Lord is the portion of mine inheritance and of my cup; Thou maintainest my lot."
Consider how this amplifies out of the Hebrew.
I have made the Lord to be my complete inheritance, my life, the reason for my living (and I have no other); and, as a result, He has set my future in place and maintains my destiny.  (Psalm 16:5, RAC Translation & Amplification)
Let me pause here to share a personal experience which mirrors David's statement.
My father passed away on Good Friday of 1986.  He left a will with specific instructions for Della and me concerning the ongoing and future ministry at Saint Paul Island.  He also put me in charge of the entire family estate with instructions to take care of my mother, whose financial abilities and wisdom were somewhat lacking.  (I'm being careful here.)
That will was kept from me for reasons I won't even try to go into.  My mother lived for another 14 years and passed away on September 29, 2000.  We learned that she had been enticed to give both the home and the church and the property at Saint Paul Island to the denomination, and it took place while she was on her death bed at the hospital.
Della and I were given three weeks to clear out the family belongings and vacate the home and property at Saint Paul Island by the denomination.  I came across the will Dad had left while going through his papers and realized the depth of the deception and trickery that had taken place, and the theft of the inheritance Dad had left for my brother and me.
If I say that I was steaming, that would be an understatement!  Della saw my distress and would pat me on the back and say, "Honey, just let it go."  That was easier said than done!  She was extremely upset with the entire set of events that had unfolded as well, but she had been able to keep her spirit in check.
One day as I was walking through the living room of the home at Saint Paul — the same home I had helped my father build — my spirit was literally aflame.  The Lord spoke to me in that moment and said to me, "Son, I'm your inheritance!  I'm your future!  I will take care of your inheritance to come."
I just wept.  His words melted me.  The steam was gone.  From that moment forward, I was at peace.  Sharing it with Della changed our entire atmosphere, both naturally and spiritually, and we were able to complete the cleanup in peace.  We were able to release the future of Saint Paul and my folks' ministry there to the Lord and let Him bring things to the fruition He had purposed from the beginning.
I've remembered my conversation with Dad when he was on his deathbed.  He had said to me, "Son, I'm sorry that I don't have more of an inheritance to leave you."  My answer to him was, "Dad, you don't ever have to apologize.  I have an inheritance and a heritage in God passed on to me that money can't buy."
The proof of those words the Lord spoke to me has manifested time and time again in the years that have followed, and we have seen a provision of the Lord, along with a path and a destiny in Him that made that inheritance pale by comparison.
Let's come back to Jesus' prayer in the Garden and the significance of what was unfolding as He says,
O my Father, if it be possible, let this cup pass from me: nevertheless, not as I will, but as thou wilt.
What's He saying?  "Father, I know that my destiny from the beginning has been to redeem the human race from the curse that came upon them with Adam's sin.  That destiny means that I'm facing torture, crucifixion and death.  If there's any other way for this to be accomplished, make it so!  Nevertheless, I put my flesh and the thoughts of the impending torture and crucifixion aside and I yield to Your Will, and Your Plan — established from before time began."
Jesus clearly understood that his "cup" — established before Creation — was to redeem the human race.  He knew that, despite the perfection of Creation at the beginning, and despite the fact that Adam and Eve would be created in His image (along with Father and Holy Spirit), they would be deceived by Satan — the Serpent — and that the intimacy, previously established and walked in, would be lost.  His "cup" was to do everything necessary to bridge the gulf between them and God.  His "cup" was to cut off the curse of death that had befallen the human race and restore eternity.
Jesus knew from childhood what His destiny was.
He still had to grow up as normal man, experience the feelings, the emotions and the infirmities that fallen man experiences.  There had to be the transition between His "normal" life and the supernatural walk in the Spirit with the anointing that would empower Him to display the normal life in God that we were created for.  He had to call and disciple men who would become the extension of Who He is and begin spreading that same life throughout the nations.
So far, Jesus had partaken of the "cup" given to Him at birth.  But there was still a bit more to drink of this "cup."  Unless He finished drinking of this "cup," Holy Spirit could not come.  The disciples could never walk in their callings nor be anointed to function apostolically or prophetically or evangelistically, etc., unless Holy Spirit endued them with that same power and authority that Jesus has.  He had to finish drinking of the "cup."  That was the Will of Father from before time began.  And Jesus resigned Himself to finish drinking so that we could all experience and have access to the supernatural life we were created for.
Let's take this discussion on one more track before we get to the "cup running over" experience David describes.
You'll remember Joseph's experience in the prison in Egypt when he had the interpretation of the two dreams — the one of Pharaoh's butler, and the other of Pharaoh's baker.
Genesis 40:9-11: And the chief butler told his dream to Joseph, and said to him, In my dream, behold, a vine was before me;  And in the vine were three branches: and it was as though it budded, and her blossoms shot forth; and the clusters thereof brought forth ripe grapes:  And Pharaoh's cup was in my hand: and I took the grapes, and pressed them into Pharaoh's cup, and I gave the cup into Pharaoh's hand.
And the Lord gave Joseph the interpretation which was that within three days, the chief butler would be restored to his place of service, and that he would deliver Pharaoh's cup into his hand.
(Note: The chief butler, in this instance, is very much like Nehemiah, who was cupbearer to Artaxerxes.  We'll talk about that more momentarily.)
Genesis 40:16-17: When the chief baker saw that the interpretation was good, he said unto Joseph, I also was in my dream, and, behold, I had three white baskets on my head:  And in the uppermost basket there was of all manner of bake-meats for Pharaoh; and the birds did eat them out of the basket upon my head.
Here, again, Joseph gives the interpretation and tells the chief baker that within three days, Pharaoh would hang him and the birds would eat his flesh.
So, what are we getting at?  Again, the cup signifies life.  The fact that the chief butler is restored to his position as cup-bearer means that his life, his position and esteem in Pharaoh's court and his future were restored to him.
That brings us to Nehemiah.  Nehemiah, as you know, was the cup-bearer to Xerxes' son, who was also the son of Esther.  Artaxerxes (or Artaxerxes Longimanus, as he is known historically) came to the throne at the tender age of 14 when his father was assassinated.  Esther became the guiding force behind his throne for many years, and it was at her guidance that Nehemiah was appointed to become cup-bearer.  (Esther, incidentally, as Queen Mother, was also the guiding force behind the king's approval for Ezra's return to rebuild the temple in Jerusalem years later.)
The cup-bearer, historically, held life and death in his hand.  Before the king would drink of any cup, the cup-bearer had to first taste of it.  If the king's enemies had placed poison in the cup, the cup-bearer would die and the king's life would be saved.  If the cup-bearer suffered no ill after partaking of the cup, he would hand it to the king, who knew that he could safely drink of it.  That cup became the representation of life and/or death.  One's future and destiny was secure as long as there was life in the cup.
And that brings us to David's expression when he writes, "My cup runneth over."
Consider what has just taken place.  We've just experienced the extraordinary — and I do mean, the extraordinary — in the event we've just talked about for the past weeks, "Thou anointest my head with oil."
A commissioning has taken place akin to that Jesus experienced when He came up out of the water after John had baptized him.  A radical change of life unfolded for Jesus from that moment forth.  The anointing was tested, to be sure, but from the moment He told Satan to "Get thee hence," angels came and ministered to Him.  Jesus had access to those angels on a 24-hour basis from then on.  You only have to think about what He said when He was on trial, as well as when He hung on the Cross.
Sorry to leave you hanging, but this is where we will pick it up next week.
For those of you who've been participating in our Monday night Healing Prayer Conference Call, we just want to let you know that beginning with the month of July and continuing until the first Monday night in October, we will be taking a break for the summer.  We've found during the past three years of doing this call that participation during the summer months drops significantly because of folks taking their vacations, and being involved in other activities.  That said, we will resume our prayer calls on Monday night, October 2nd.
At the same time, in case you are missing out on real fellowship in an environment of Ekklesia, our Sunday worship gatherings are available by conference call – usually at about 10:45AM Pacific.  That conference number is (712) 770-4160, and the access code is 308640#.  We are now making these gatherings available by Skype.  If you wish to participate by video on Skype, my Skype ID is regner.capener.  If you miss the live voice call, you can dial (712) 770-4169, enter the same access code and listen in later.  The video call, of course, is not recorded – not yet, anyway.
Blessings on you!
.

Regner A. Capener
CAPENER MINISTRIES
RIVER WORSHIP CENTER
Temple, Texas 76504
Email Contact: CapenerMinistries@protonmail.com
All Coffee Break articles are copyright by Regner A. Capener, but authorization for reprinting, reposting, copying or re-use, in whole or in part, is granted –provided proper attribution and this notice are included intact. Older Coffee Break archives are available at http://www.RegnersMorningCoffee.com. Coffee Break articles are normally published weekly.

If you would like to have these articles arrive each morning in your email, please send a blank email to: AnotherCoffeeBreak@protonmail.com with the word, "Subscribe" in the subject line.  To remove yourself from the mailing list, please send a blank email to AnotherCoffeeBreak@protonmail.com with the word "Unsubscribe" in the subject line.
CAPENER MINISTRIES is a tax-exempt church ministry. Should you desire to participate and covenant with us as partners in this ministry, please contact us at either of the above email or physical addresses, or visit: http://www.RiverWorshipCenter.org.