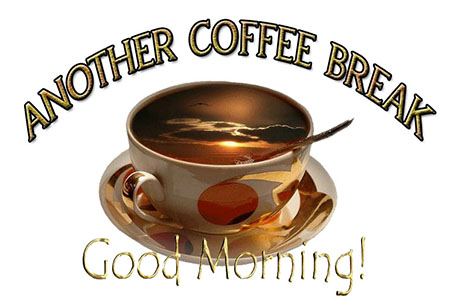 The Psalm 23 Adventure, Part 46
June 30, 2017
We have an incredible amount of territory to cover today.  It's going to look like I've really departed from the subject at hand, but I assure you that I havc not.  It is really important to draw a complete picture for you so that you understand the enormous significance of what God is preparing to do in those people who enter into an intimate relationship with the Lord Jesus Christ.
Today, let's take the next step in this picture of sound, and why it is so critical to our existence, and why it is so much a part of the prophecy connected to "Thou anointest my head with oil."
We all know that the angel of the Lord appeared to Mary to announce the fact that she was with child, and that the child in her womb was the long-awaited Messiah.  But the sound of this prophecy to Mary to another step.  Take a look at what Luke records.
Luke 1:39-55: And Mary arose in those days, and went into the hill country with haste, into a city of Judah;  And entered into the house of Zacharias, and saluted Elisabeth.  And it came to pass, that, when Elisabeth heard the salutation of Mary, the babe leaped in her womb; and Elisabeth was filled with the Holy Ghost:
And she spake out with a loud voice, and said, Blessed art thou among women, and blessed is the fruit of thy womb.  And whence is this to me, that the mother of my Lord should come to me?  For, lo, as soon as the voice of thy salutation sounded in mine ears, the babe leaped in my womb for joy.  And blessed is she that believed: for there shall be a performance of those things which were told her from the Lord.
And Mary said, My soul doth magnify the Lord,  And my spirit hath rejoiced in God my Saviour.  For he hath regarded the low estate of his handmaiden: for, behold, from henceforth all generations shall call me blessed. For he that is mighty hath done to me great things; and holy is his name.  And his mercy is on them that fear him from generation to generation.  He hath showed strength with his arm; he hath scattered the proud in the imagination of their hearts.  He hath put down the mighty from their seats, and exalted them of low degree.  He hath filled the hungry with good things; and the rich he hath sent empty away.  He hath holpen his servant Israel, in remembrance of his mercy; As he spake to our fathers, to Abraham, and to his seed for ever.
What may not be immediately obvious is the fact that as soon as Elizabeth saw and heard Mary, her unborn baby (John, the Baptist) leaped in her womb.  Elizabeth is filled with the Holy Spirit and begins to shout, to sing, to prophesy, "Blessed art thou among women, and blessed is the fruit of thy womb."
Mary responds by singing what we have all come to know and refer to as "the Magnificat."  Jesus' coming was announced while He was still in the womb — twice.  Mary, then, begins to sing and to worship the Lord because of the stupendous miracle happening in which she is a critical part.
Thus, Jesus is nurtured in the womb with this sound of singing, praise and worship.
Consider what happens, then, when He is actually born!
Luke 2:7-14: And she brought forth her firstborn son, and wrapped him in swaddling clothes, and laid him in a manger; because there was no room for them in the inn.
And there were in the same country shepherds abiding in the field, keeping watch over their flock by night.  And, lo, the angel of the Lord came upon them, and the glory of the Lord shone round about them: and they were sore afraid.
And the angel said unto them, Fear not: for, behold, I bring you good tidings of great joy, which shall be to all people.  For unto you is born this day in the city of David a Saviour, which is Christ the Lord.  And this shall be a sign unto you; Ye shall find the babe wrapped in swaddling clothes, lying in a manger.
And suddenly there was with the angel a multitude of the heavenly host praising God, and saying, Glory to God in the highest, and on earth peace, good will toward men.
Thus, Jesus is nurtured in the womb with this sound of singing — this prophetic praise and worship.  When He comes into the world, His arrival is announced to the shepherds with prophetic praise.
Then the heavens fill with a multitude (the Greek word here is, plethos, meaning: to be filled up) of Heaven's angelic hosts who sing an prophesy, "Glory to God in the highest, and on earth, peace, good will towards men."
The KJV loses a little in this translation, so let's amplify this out of the Greek.
"Glory, Honor and Magnificence to the Almighty, the Supreme God, and to (and on) the Earth, peace, quietness, prosperity and (the fulfillment of the Covenant) complete satisfaction, pleasure, the delight of completion in that which has long been awaited and desired."
The Greek word translated "good will" is a word which comes out of covenant fulfillment, eudokia, and it represents the completion of that which has been promised and intended from the beginning.
What was it that was promised and intended from the beginning?  We talked about this last week.
Genesis 3:15:  And I will put enmity between thee and the woman, and between thy seed and her seed; it shall bruise thy head, and thou shalt bruise his heel.
It was the promise of the coming Redeemer, the One who would crush the Serpent — Satan — and restore that place of intimate fellowship with the Lord.  And let's not forget the fact that Adam and Eve — OK, we, the human race — were created to replace Lucifer's original anointing and commission to surround the Throne of God and envelop it (and the Lord, Himself) with the most glorious praise and worship.  Satan has been out to defeat that promise from the moment it was spoken.
Thus, the angelic praise and worship that went forth at the birth of the Lord Jesus Christ was the announcement, and prophecy, that God's Covenant with Eve was being fulfilled!
We jump forward once again to Jesus' baptism and the events that took place when Father God spoke out of Heaven to announce to the world that "This is My Beloved Son in Whom I am well pleased," and the Holy Spirit simultaneously appeared to anoint Jesus in the form of the dove that settled on Him.
Jesus, of course, had to demonstrate His overcoming of Satan after He went into the wilderness to fast and pray for 40 days and was tempted three times — each time representing an overcoming of the three areas of fear that have tormented the human race.  Notice how Jesus wraps this up as he answers the devil.
Matthew 4:10:  Get thee hence, Satan: for it is written, Thou shalt worship the Lord thy God, and him only shalt thou serve.
Satan had decided to worship himself and make himself God, and as a result was thrown out of Heaven for trying to corrupt that commission and anointing he had been given.
Let me pause for just a second.  This isn't another rabbit trail, but let me remind you of the significance of David's prophecy when he says, "thou anointest my head with oil."
Though David was anointed by Samuel to become King in Israel, he clearly understood that his primary anointing was to minister to the Lord in praise and worship.  The Psalms are literally at the very center of Scripture, and the 118th Psalm is the very center of the Bible.  That said, consider the center of Psalm 118:
Psalm 118: 14-15: The LORD is my strength and song, and is become my salvation.
The voice of rejoicing and salvation is in the tabernacles of the righteous: the right hand of the LORD doeth valiantly.
It can't be any clearer!  David knew his anointing and he walked in it from childhood to his deathbed.  It is my conviction that David clearly understood that we are all created for praise and worship, that we are the creation of God intended to replace the fallen and removed Lucifer from his place at the Throne of God.
Now, back to the picture of Jesus.  Jesus has completed the years of ministry, training and preparation of the disciples, and He is ready for the grand finale.  It is time to finish off Satan's power and authority over the human race and to restore that purpose and destiny from before Creation itself.  Mark gives us the following picture as Jesus prepares for His final days on this earth.
Mark 11:7-11: And they brought the colt to Jesus, and cast their garments on him; and he sat upon him.  And many spread their garments in the way: and others cut down branches off the trees, and strawed them in the way.  And they that went before, and they that followed, cried, saying,
Hosanna; Blessed is he that cometh in the name of the Lord:  Blessed be the kingdom of our father David, that cometh in the name of the Lord: Hosanna in the highest.  And Jesus entered into Jerusalem, and into the temple: and when he had looked round about upon all things, and now the eventide was come, he went out unto Bethany with the twelve.
As Jesus was preparing for His crucifixion, death and resurrection, the crowds saw Jesus entering into Jerusalem riding on the back of a donkey.  It wasn't a particularly auspicious entrance for the King of Kings, but no matter; the crowds prepared the way for Him with praise and worship.
The Hebrew word translated into the Greek and rendered in English as "Hosanna," is, hoshia-na.  While translated literally as, "Oh, Save!", it is a cry of adoration reserved for royalty, for kings.  Those singing it understood that the king (in this instance, the King of Kings) was the means of their safety, their prosperity, their deliverance from their enemies, to liberate and set free (in every respect).
Sorry.  Got a bit side-tracked there.  This takes us to that which John saw when he was given the magnificent revelation of the Lord Jesus Christ.
Look at what John sees as he is transported in the Spirit into Heaven.  This is going to take some time, so bear with me.
Revelation 4:1-11:  After this I looked, and, behold, a door was opened in heaven: and the first voice which I heard was as it were of a trumpet talking with me; which said, Come up hither, and I will show thee things which must be hereafter.  And immediately I was in the spirit: and, behold, a throne was set in heaven, and one sat on the throne.  And he that sat was to look upon like a jasper and a sardine stone: and there was a rainbow round about the throne, in sight like unto an emerald.  And round about the throne were four and twenty seats: and upon the seats I saw four and twenty elders sitting, clothed in white raiment; and they had on their heads crowns of gold.
And out of the throne proceeded lightnings and thunderings and voices: and there were seven lamps of fire burning before the throne, which are the seven Spirits of God.  And before the throne there was a sea of glass like unto crystal: and in the midst of the throne, and round about the throne, were four beasts full of eyes before and behind.  And the first beast was like a lion, and the second beast like a calf, and the third beast had a face as a man, and the fourth beast was like a flying eagle.
And the four beasts had each of them six wings about him; and they were full of eyes within: and they rest not day and night, saying, Holy, holy, holy, Lord God Almighty, which was, and is, and is to come.  And when those beasts give glory and honour and thanks to him that sat on the throne, who liveth for ever and ever,
The four and twenty elders fall down before him that sat on the throne, and worship him that liveth for ever and ever, and cast their crowns before the throne, saying, Thou art worthy, O Lord, to receive glory and honour and power: for thou hast created all things, and for thy pleasure they are and were created.
What's the first thing John sees?  24 elders seated about the Throne of God.  I've shared this before but it's been awhile so let me revisit this picture – and we will delay that until next week.  Where I have to go is going to take some time, and this Coffee Break would quickly become an epistle were I to continue.
See you then!
For those of you who've been participating in our Monday night Healing Prayer Conference Call, we just want to let you know that beginning with the month of July and continuing until the first Monday night in October, we will be taking a break for the summer.  We've found during the past three years of doing this call that participation during the summer months drops significantly because of folks taking their vacations, and being involved in other activities.  That said, we will resume our prayer calls on Monday night, October 2nd.
At the same time, in case you are missing out on real fellowship in an environment of Ekklesia, our Sunday worship gatherings are available by conference call – usually at about 10:45AM Pacific.  That conference number is (712) 770-4160, and the access code is 308640#.  We are now making these gatherings available by Skype.  If you wish to participate by video on Skype, my Skype ID is regner.capener.  If you miss the live voice call, you can dial (712) 770-4169, enter the same access code and listen in later.  The video call, of course, is not recorded – not yet, anyway.
Blessings on you!

Regner A. Capener
CAPENER MINISTRIES
RIVER WORSHIP CENTER
Temple, Texas 76504
Email Contact: CapenerMinistries@protonmail.com
All Coffee Break articles are copyright by Regner A. Capener, but authorization for reprinting, reposting, copying or re-use, in whole or in part, is granted –provided proper attribution and this notice are included intact. Older Coffee Break archives are available at http://www.RegnersMorningCoffee.com. Coffee Break articles are normally published weekly.

If you would like to have these articles arrive each morning in your email, please send a blank email to: AnotherCoffeeBreak@protonmail.com with the word, "Subscribe" in the subject line.  To remove yourself from the mailing list, please send a blank email to AnotherCoffeeBreak@protonmail.com with the word "Unsubscribe" in the subject line.
CAPENER MINISTRIES is a tax-exempt church ministry. Should you desire to participate and covenant with us as partners in this ministry, please contact us at either of the above email or physical addresses, or visit: http://www.RiverWorshipCenter.org.