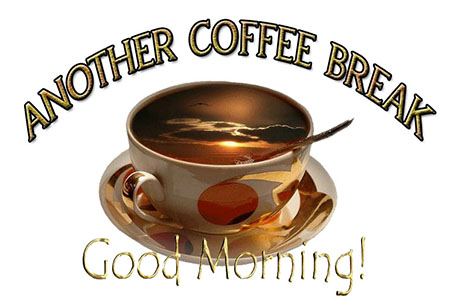 ANOTHER COFFEE BREAK: SUPERNATURAL MATURITY, Part 9
May 15, 2015
Whenever we think of the term, "persecution," in today's vernacular, and especially among those who have an "end times" mindset, we tend to view it as a lead-in to "tribulation" -- and for some, the so-called "Great Tribulation." It isn't my purpose to discuss tribulation in this week's (and next week's) Coffee Break. Rather I want us to consider what Jesus treats as a real blessing for those who are committed to Him.
That sounds terribly contradictory, and even (for some) masochistic, but we need to remember that our earthly comforts are not Jesus' priority. His priority, and His objective for those who will become One with Him, is the development and maturing of their character -- and more specifically, His character in them.
I can give you a guided tour of what it means to be persecuted (and I'll share a couple of stories as we deal with this topic this week, and next), and I can demonstrate to you, the long-term benefit and blessing that comes for those who suffer persecution, as well as the way in which the Kingdom of God is expanded as a direct result.
That said, here's what Jesus is saying:
Matthew 5:10-12: Blessed are they which are persecuted for righteousness' sake: for theirs is the kingdom of heaven. Blessed are ye, when men shall revile you, and persecute you, and shall say all manner of evil against you falsely, for my sake.
Rejoice, and be exceeding glad: for great is your reward in heaven: for so persecuted they the prophets which were before you.
Once again, let's amplify this from the Greek text.
"Blessed and highly favored by the King [of Kings] are those who are harassed, molested, mistreated, or pursued after with hostile intent simply because they have been justified [by faith (in Jesus Christ and His anointing)]; royalty, and Kingdom rule shall be theirs.
Blessed and highly favored by the King [of Kings] whenever men or women will seek to defame you, to rail at you or taunt you, harassing and pursuing you with malice, saying in public or writing false and hurtful accusations about you to others, seeking to ruin your reputation because of your relationship with me [on account of Who I AM — and who you are in me.
Rejoice — exult, sing, dance, enjoy yourself — because each time you are mistreated for my sake, your reward and place at the Seat of Order in things eternal is enhanced and magnified.
Consider yourself in the same company of the prophets before you who likewise were harassed, molested, mistreated, defamed, and falsely accused because of My Word in and through them." (RAC Translation and Amplification)
Sorry about that! I know that's a mouthful, but the picture that Jesus draws of those being persecuted for no other reason than the fact that they are in Him, and He is in them is a picture of Kingdom recognition and blessing. It is a picture of reward and recompense that only He can offer — and it is spectacular!
No one with any kind of natural reasoning would think that persecution is a blessing but most folks equate persecution with the kinds of massacres we've seen with the various Islamic groups like ISIS or Al-Qaeda or Boko-Haram, etc.
More often than not, persecution is thought of in terms of the early Christians being burned at the stake, thrown to the lions, being used for target practice in the coliseums by the gladiators, etc., etc., etc.
The massacres and the extreme abuse resulting in the murders of millions of Christians throughout the ages are the end result in many cases of persecution, but those deaths — in and of themselves — are not the persecution Jesus was referring to. Let me share an example that I saw in my childhood.
You'll recall the story that I shared last week about my father's fishing miracle, and the provision that God made when the denominational leaders refused to back him in our move to Alaska.
When we arrived in Nome in the fall of 1944, my parents rented a home for the first year while we waited for a steamship to arrive with building supplies to build a church. A piece of land was chosen for the building site and preparation to build got under way.
There was just one problem. The families who lived on either side of the church property were very unhappy campers over the idea that they were going to have a Pentecostal church as a neighbor. On one side the "gentleman" took great delight in coming out of his house, standing on his porch and cursing us.
On the other side, the family was Roman Catholic and while the wife and children were pleased to have us for neighbors, the husband (who was a lawyer) hated us (for reasons we never understood) with a purple passion and took every opportunity to make his feelings known.
One of this man's sons was insane, and his behavior was as erratic as anything you've ever seen. Everyone knew him as "Hanko." There was nothing about him that was normal, although he could be friendly and playful for short periods at a time.
One day, something that my brother said or did tripped him up and he immediately became violent. He picked up a handful of good sized rocks and began throwing them at my brother. One of them struck Howie on the temple and knocked him unconscious.
My father saw the event take place and reacted instantly in the same way he would have when he was a farm boy in North Dakota or Minnesota. He quickly ran and grabbed "Hanko," knocked the rocks out of his hands, spun him around and gave him a good paddling on his rear end.
"Hanko" ran home, crying that he had been beaten up. It was the perfect opportunity for his father to take advantage of his hatred for Dad. He immediately filed a lawsuit against Dad.
Fred L., Hanko's father, was a close friend of the judge who heard the case. Both were Roman Catholic, both were members of the Masonic Lodge, and both felt they had solid justification to take out vengeance on Dad. The attorney who represented Dad made little effort to defend him, and when the dust settled, the judge had fined Dad $500.
In 1948, $500 might as well have been $50,000. It might have created a scenario in which Dad could have gone to jail because of his inability to pay such an exorbitant fine, but God had foreseen the outcome and on the day that the ruling was made, a check for $500 arrived from a wealthy family in Naselle, Washington whom Dad had led to the Lord during the years of ministry in Ilwaco.
The unjustness of the ruling and the hatred against my father because of who he was and what he represented in Jesus Christ really stung for awhile, but the vindication of God in the eyes of the community would become very obvious in the following year. In the days following the judge's ruling, the local newspaper made a big deal out of the fact that my father had been found guilty of assault and fined $500. Fred L. and the judge were played up as local heroes for taking Dad to task. The story was treated as a master stroke.
The following summer, "Fred" and the judge went boating and fishing in one of the many lakes on the Seward Peninsula, not far from Nome. When they didn't come home as expected, a search party went looking for them.
What the search party found was an empty boat drifting on the lake with no one on board. My recollection of the event is that it was some days later that their bodies were found. Autopsies indicated that both had drowned.
The news of the death of these two men was not lost on the community of Nome. In the weeks that followed that news, other ministers in the community strengthened their fellowship with Dad and acknowledged that God had set things right in the eyes of the people.
The blessing of persecution is that is produces a clear delineation between those whom the Lord approves of, and those whom He does not. I'll illustrate this in a few minutes, but first, take a look at one of the paradigms in which we see persecution.
Matthew 10:32-42: Whosoever therefore shall confess me before men, him will I confess also before my Father which is in heaven. But whosoever shall deny me before men, him will I also deny before my Father which is in heaven.
Think not that I am come to send peace on earth: I came not to send peace, but a sword. For I am come to set a man at variance against his father, and the daughter against her mother, and the daughter in law against her mother in law. And a man's foes shall be they of his own household.
He that loveth father or mother more than me is not worthy of me: and he that loveth son or daughter more than me is not worthy of me.
And he that taketh not his cross, and followeth after me, is not worthy of me. He that findeth his life shall lose it: and he that loseth his life for my sake shall find it. He that receiveth you receiveth me, and he that receiveth me receiveth him that sent me.
He that receiveth a prophet in the name of a prophet shall receive a prophet's reward; and he that receiveth a righteous man in the name of a righteous man shall receive a righteous man's reward.
And whosoever shall give to drink unto one of these little ones a cup of cold water only in the name of a disciple, verily I say unto you, he shall in no wise lose his reward.
What Jesus says here sounds almost contradictory to what we've just considered in our last two sessions on being or becoming the means to command God's peace. The way our English translations phrase it almost sounds like He is saying that He has purposely set families against each other, and that He has come to make war, and THAT would deliberately create confrontational circumstances that would bring persecution.
That IS true, and it's NOT true.
Let's take a minute to retranslate a portion of what Jesus is saying out of the Greek text.
Matthew 10:32-36: Whoever will covenant with me and speak their agreement with My Word in the sight of all men will I acknowledge and declare to be in covenant with My Father in Heaven.
But anyone who seeks to disavow, contradict or renounce me in the sight of men will I refuse [the covenant relationship], and disregard before My Father in Heaven.
Don't consider or begin to think that I have come to simply create global peace and compromise with all men; that's NOT my purpose; I have come to clearly delineate the war that exists between the Kingdom of God and the fleshly kingdoms of this world.
In fact, men who covenant with me will be at odds with their non-covenant fathers, covenant daughters will find their mothers to be their adversaries, and covenanting daughters-in-law will see their mothers-in-law alienated.
Men and women in a covenant relationship with Me will find their non-covenanting family members to be their hostile adversaries (who will fight and oppose them).
(RAC Translation & Amplification)
Makes things pretty clear, doesn't it? Jesus hasn't come to make war, He came to make war. Brotherrr!! Sounds like double talk.
What He is really saying is that war and opposition are already here if we walk and live in our covenant relationship with Him. Satan has already been defeated — legally — but that doesn't mean he doesn't still wage battles against us as believers — and he certainly continues to do his snow job on unbelievers, making every effort to use them against us in every possible way!
Next week let's take this up again and talk about the historical pictures of persecution within the Body of Christ, and the ultimate long-term blessing that came from that persecution.
I remind those of you in need of ministry that our Healing Prayer Call takes place on Mondays at 7:00 PM Eastern (4:00 PM Pacific). Once again, the number to call for healing is (805) 399-1000. Then enter the access code: 124763#.
At the same time, in case you are missing out on real fellowship in an environment of Ekklesia, our Sunday worship gatherings are available by conference call – usually at about 10:45AM Pacific. That conference number is (559) 726-1300, and the access code is 308640#. We hope to make these gatherings available by Skype or Talk Fusion before long.
Blessings on you!

Regner A. Capener
CAPENER MINISTRIES
RIVER WORSHIP CENTER
Sunnyside, Washington 98944
Email Contact: Admin@RiverWorshipCenter.org
All Coffee Break articles are copyright by Regner A. Capener, but authorization for reprinting, reposting, copying or re-use, in whole or in part, is granted –provided proper attribution and this notice are included intact. Older Coffee Break archives are available at http://www.RegnersMorningCoffee.com. Coffee Break articles are normally published weekly.

If you would like to have these articles arrive each morning in your email, please send a blank email to: Subscribe@AnotherCoffeeBreak.com.To remove yourself from the mailing list, please send a blank email to Unsubscribe@AnotherCoffeeBreak.com.
CAPENER MINISTRIES is a tax-exempt church ministry. Should you desire to participate and covenant with us as partners in this ministry, please contact us at either of the above email or physical addresses, or visit: http://www.RiverWorshipCenter.org.