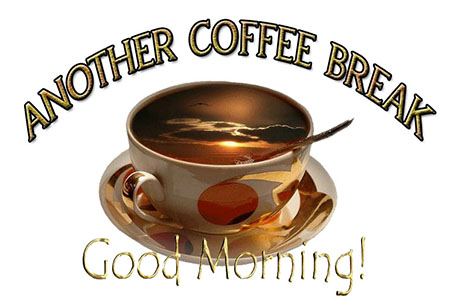 Spiritual Hierarchy & Authority, Part 4
November 10, 2017
Let's talk about America and American politics for a second.  We can even extend this picture into the politics that has become part and parcel of every single religious denomination.  The manipulation that goes on behind the scenes in order to accomplish a particular agenda is demonic.  Truth gets lost in the midst of it.  Those involved in the manipulation are not listening to what God is saying, and as a result we get the kind of fear and infighting that has brought this nation to a virtual standstill in achieving any real progress.  It is why the American people are fed up with the political parties and why we have elected a President who does not operate within the so-called "establishment" in order to get things done.
The same is true within the traditional church world.  People are pulling away from the organized and denominational churches because of the spiritual deafness and the "same old, same old" day after day, month after month and year after year.  The life of Christ is missing.  Religious agendas that have nothing whatever to do with what God is saying and doing have taken over.  The politics of the church world and the politics of Washington, DC (and that says nothing of other nations!) have become sheer witchcraft.  The pictures that abound in the example of Balaam and Balak perfectly describe the demonic hierarchy that we are seeing.
Zophim ("field of watchers") was a high place on Mount Pisgah, a neighboring mountain peak to Mount Nebo where God took Moses to show him the Land of Promise.  From Pisgah the whole of the Jordan Valley is visible.  The hills of Ephraim are visible to the northeast and Mount Hermon fades in the heat toward the Mediterranean.
The spiritual significance of taking Balaam to this point in order to curse Israel was an attempt to revoke God's covenant with Israel.  The use of this "high place" was a typical demonic strategy to exert more control.
And the LORD met Balaam, and put a word in his mouth, and said, Go again unto Balak, and say thus. And when he came to him, behold, he stood by his burnt offering, and the princes of Moab with him. And Balak said unto him, What hath the LORD spoken?
I doubt that Balak really wanted to hear what God had to say, but his curiosity and the fear driving him were simply too much.
Balak had asked for the Word of the Lord, and now he was going to get it!  Balaam was going to prophesy the reinforcing of God's Covenant with His people!
And he took up his parable, and said, Rise up, Balak, and hear; hearken unto me, thou son of Zippor: God is not a man, that he should lie; neither the son of man, that he should repent: hath he said, and shall he not do it? or hath he spoken, and shall he not make it good?  Behold, I have received commandment to bless: and he hath blessed; and I cannot reverse it. He hath not beheld iniquity in Jacob, neither hath he seen perverseness in Israel: the LORD his God is with him, and the shout of a king is among them.
God brought them out of Egypt; he hath as it were the strength of an unicorn. Surely there is no enchantment against Jacob, neither is there any divination against Israel: according to this time it shall be said of Jacob and of Israel, What hath God wrought! Behold, the people shall rise up as a great lion, and lift up himself as a young lion: he shall not lie down until he eat of the prey, and drink the blood of the slain.
And Balak said unto Balaam, Neither curse them at all, nor bless them at all. 26But Balaam answered and said unto Balak, Told not I thee, saying, All that the LORD speaketh, that I must do?
And Balak said unto Balaam, Come, I pray thee, I will bring thee unto another place; peradventure it will please God that thou mayest curse me them from thence.
And Balak brought Balaam unto the top of Peor, that looketh toward Jeshimon. And Balaam said unto Balak, Build me here seven altars, and prepare me here seven bullocks and seven rams.  And Balak did as Balaam had said, and offered a bullock and a ram on every altar.
This time Balak is going to bring Balaam to the altar, Baal-Peor.  Baal-Peor is another name in the Semitic tongue for a demon who is otherwise known as Chemosh.  This evil spirit is identified in both Scripture, and throughout history (and archaeological records) as the god of seduction, the originator of the licentious and immoral rites practiced among the Canaanite nations.
These rites and practices are inherent in all Baal worship.  What becomes clear in this instance is that Balak is going to use seduction and lust in an effort to entice Balaam to curse Israel.
Numbers 24:  And when Balaam saw that it pleased the LORD to bless Israel, he went not, as at other times, to seek for enchantments, but he set his face toward the wilderness. And Balaam lifted up his eyes, and he saw Israel abiding in his tents according to their tribes; and the spirit of God came upon him.
This is extremely significant!  Up to this time Balaam has sought to use his practices of witchcraft and divination for the purpose of casting spells and enchantments upon Israel.  The power of God's Word in him was so strong he simply gave up trying to use his magical powers and practices and yielded for the first time willingly to the Spirit of God.
And he took up his parable, and said, Balaam the son of Beor hath said, and the man whose eyes are open hath said: He hath said, which heard the words of God, which saw the vision of the Almighty, falling into a trance, but having his eyes open: How goodly are thy tents, O Jacob, and thy tabernacles, O Israel!  As the valleys are they spread forth, as gardens by the river's side, as the trees of lign aloes which the LORD hath planted, and as cedar trees beside the waters. He shall pour the water out of his buckets, and his seed shall be in many waters, and his king shall be higher than Agag, and his kingdom shall be exalted.
Although it may seem so, Balaam is not particularly prophesying of the same Agag whom Samuel put to death after Saul's disobedience nearly four hundred years in the future.  The name "Agag" is similar to "Pharaoh" or "Abimelech" in the sense that it is the title of a king.  "Agag" was the title for the rulers of Amalek in the same way that "Pharaoh" was the title for the rulers of Egypt, or "Abimelech" the title for the rulers of the Philistines.
Nevertheless, Balaam's prophecy is significant because it denotes the supremacy of the Lord God over demonic entities – Agag being "one who burns."
God brought him forth out of Egypt; he hath as it were the strength of an unicorn: he shall eat up the nations his enemies, and shall break their bones, and pierce them through with his arrows. He couched, he lay down as a lion, and as a great lion: who shall stir him up? Blessed is he that blesseth thee, and cursed is he that curseth thee.
By yielding to the Spirit of Prophecy willingly, Balaam now has received a vision and actually foresees Israel's future.  In the midst of this vision and prophecy, for the first time Israel will have a prophetic word concerning the coming of Messiah!
And Balak's anger was kindled against Balaam, and he smote his hands together: and Balak said unto Balaam, I called thee to curse mine enemies, and, behold, thou hast altogether blessed them these three times. Therefore now flee thou to thy place: I thought to promote thee unto great honour; but, lo, the LORD hath kept thee back from honour.
And Balaam said unto Balak, Spake I not also to thy messengers which thou sentest unto me, saying, If Balak would give me his house full of silver and gold, I cannot go beyond the commandment of the LORD, to do either good or bad of mine own mind; but what the LORD saith, that will I speak? And now, behold, I go unto my people: come therefore, and I will advertise thee what this people shall do to thy people in the latter days.
Balaam is on a roll!  He is really enjoying the opportunity to prophesy truth, and that truth is pouring out like a river!
And he took up his parable, and said, Balaam the son of Beor hath said, and the man whose eyes are open hath said: 16He hath said, which heard the words of God, and knew the knowledge of the most High, which saw the vision of the Almighty, falling into a trance, but having his eyes open:
I shall see him, but not now: I shall behold him, but not nigh: there shall come a Star out of Jacob, and a Sceptre shall rise out of Israel, and shall smite the corners of Moab, and destroy all the children of Sheth. And Edom shall be a possession, Seir also shall be a possession for his enemies; and Israel shall do valiantly.
Out of Jacob shall come he that shall have dominion, and shall destroy him that remaineth of the city. And when he looked on Amalek, he took up his parable, and said, Amalek was the first of the nations; but his latter end shall be that he perish forever.
And he looked on the Kenites, and took up his parable, and said, Strong is thy dwellingplace, and thou puttest thy nest in a rock. Nevertheless the Kenite shall be wasted, until Asshur shall carry thee away captive. And he took up his parable, and said, Alas, who shall live when God doeth this!
And ships shall come from the coast of Chittim, and shall afflict Asshur, and shall afflict Eber, and he also shall perish forever. And Balaam rose up, and went and returned to his place: and Balak also went his way.
Despite the fact that Balak attempted to use, cajole, threaten and even seduce Balaam into prophesying evil against Israel, every effort failed and God still used this miscreant prophet to prophesy blessing after blessing upon Israel.
More than that, He systematically laid out the future end of Israel's enemies including the end of the Moabites.
What we are seeing demonstrated in this entire event is that when the Word of the Lord is spoken, it matters not what demonic power may be ruling, that power is overruled by the authority of the Lord.  What we've seen thus far is a clear illustration of the implementation of spiritual hierarchy.
Balak, King of the Moabites, represents several pictures all at once, and we need to enumerate the characteristics represented by this arché in the demonic realm.
As we saw in the events outlined in Numbers 22 – 24, the dominant spirit is The Fear of Man.
What became immediately obvious as this story unfolded was that the Fear of Man uses those who are susceptible to this fear for their own merchandise.  Balak went after Balaam to accomplish his ends because Balaam was easily susceptible to the Fear of Man.
Notice that as Numbers 22 begins, we have a picture of just what the Fear of Man did to Balak.  He was
1a. "Sore afraid of Israel because they were many."
1b. "Distressed (qu òts : cut off) because they were many."
1c. Afraid that "this company shall lick up all that are round about us."
This last item is descriptive of the Fear of Death.  Thus, the Fear of Man works hand in hand with (2) The Fear of Death.
The Fear of Death all by itself is a dominant spirit.  The Fear of Man – operating with the full and complete agreement of Balak (whose name, as we have noted before, means "Waster") – now joins forces with the Fear of Death.  The two of these dominant spirits working in cooperation with each other have the capacity to wreak havoc, not only on Balak, the person, but also the nation of Moab because of Balak's position as King.
This is an important principle for us to understand.  Balak – the Waster – is going to do just that to his people.  But this is only the beginning.
The next thing we learn is that because of the compound fear at work in Balak, he desires to curse ('aòrar ) that (and those) whom he fears.  That's to say, he wants to bring evil upon them by speaking evil, speaking weakness or infirmity or death through enchantments, witchcraft, and sorcery.
Thus Balak adds to the Fear of Man and the Fear of Death  (3) Enchantment.
Although in this instance, the enchantment is purposed by and through someone accustomed to operating in a spiritual realm speaking curses over them, the whole concept of enchantment(s) operates in several ways.
3a. Speaking curses.
3b. Enchanting by singing words designed to bring one's enemy to doom, to death
and/or destruction.
3c. The use of drugs, the offering of certain kinds of incense, the use of substances designed to alter a person's (or a people's) consciousness or thought patterns upon contact with their sensory system.
3d. The use of specifically-designed images which subliminally plant destructive messages in the mind.
Operating in the same territory as enchantment is something we refer to as "divination."
4. Divination is the demonic counterfeit for the prophetic gifts of the Spirit we know as "The Word of Knowledge," "The Word of Wisdom" and the "Discerning of Spirits."  The word means "to divine or to ascertain certain knowledge" by other than normal or natural means.
For those who operate in this realm, coming up with answers can be a treacherous proposition since one is ascertaining things by mean of a spirit whose purpose it is to mislead, to deceive, or to bring to a deadly end. (Witness 22:5.) Nevertheless, the spirit of divination is a tool employed by spirits of fear – no matter what their denomination may be.
Because the Fear of Man is a driving force operating in Balak, he knows that it is necessary to induce Balaam to do something he may not ordinarily be inclined to do so he employs the next area of operation of these spirits of fear.
We've a long ways to go, and we'll pick it up here next week.
For those of you who've been participating in our Monday night Healing Prayer Conference Call, we just want to let you know that beginning with the month of July and continuing until the first Monday night in October, we will be taking a break for the summer.  We've found during the past three years of doing this call that participation during the summer months drops significantly because of folks taking their vacations, and being involved in other activities.  That said, we will resume our prayer calls on Monday night, October 2nd.
At the same time, in case you are missing out on real fellowship in an environment of Ekklesia, our Sunday worship gatherings are available by conference call – usually at about 10:45AM Pacific.  That conference number is (712) 770-4160, and the access code is 308640#.  We are now making these gatherings available by Skype.  If you wish to participate by video on Skype, my Skype ID is regner.capener.  If you miss the live voice call, you can dial (712) 770-4169, enter the same access code and listen in later.  The video call, of course, is not recorded – not yet, anyway.
Blessings on you!

Regner A. Capener
CAPENER MINISTRIES
RIVER WORSHIP CENTER
Temple, Texas 76504
Email Contact: CapenerMinistries@protonmail.com
All Coffee Break articles are copyright by Regner A. Capener, but authorization for reprinting, reposting, copying or re-use, in whole or in part, is granted –provided proper attribution and this notice are included intact. Older Coffee Break archives are available at http://www.RegnersMorningCoffee.com. Coffee Break articles are normally published weekly.

If you would like to have these articles arrive each morning in your email, please send a blank email to: AnotherCoffeeBreak@protonmail.com with the word, "Subscribe" in the subject line.  To remove yourself from the mailing list, please send a blank email to AnotherCoffeeBreak@protonmail.com with the word "Unsubscribe" in the subject line.
CAPENER MINISTRIES is a tax-exempt church ministry. Should you desire to participate and covenant with us as partners in this ministry, please contact us at either of the above email or physical addresses, or visit: http://www.RiverWorshipCenter.org.