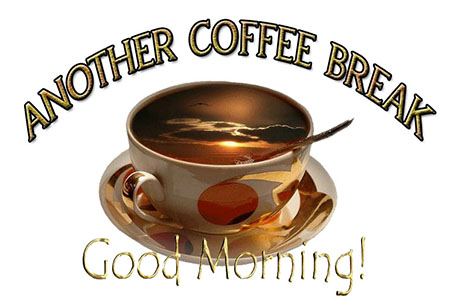 Spiritual Hierarchy & Authority, Part 3
November 3, 2017
This week -- and next -- I would like to examine the numerous pictures and examples that exist in the picture of Balaam and Balak.  The demonstrations of demonic strategies are many.
Let's take a look now at some of these demonic princes and consider their operation and activity.  We'll begin with Balak, the King of Moab, since he is among the first of the kings recorded in Scripture in whom an arché is very clearly demonstrated.
We will be going through Numbers 22, 23 and 24 today in order to capture the full essence of this demonic prince.
Numbers 22:  And the children of Israel set forward, and pitched in the plains of Moab on this side Jordan by Jericho. And Balak the son of Zippor saw all that Israel had done to the Amorites. And Moab was sore afraid of the people, because they were many: and Moab was distressed because of the children of Israel. And Moab said unto the elders of Midian, Now shall this company lick up all that are round about us, as the ox licketh up the grass of the field. And Balak the son of Zippor was king of the Moabites at that time.
Notice Moab's very first reaction to Israel.  That reaction is fear, and specifically, the Fear of Man.
He sent messengers therefore unto Balaam the son of Beor to Pethor, which is by the river of the land of the children of his people, to call him, saying, Behold, there is a people come out from Egypt: behold, they cover the face of the earth, and they abide over against me: Come now therefore, I pray thee, curse me this people; for they are too mighty for me: peradventure I shall prevail, that we may smite them, and that I may drive them out of the land: for I wot that he whom thou blessest is blessed, and he whom thou cursest is cursed.
Not only is Moab – the nation – suffering from the Fear of Man, but their king – Balak – likewise suffers from the same fear.
What does this spirit of fear seek to do?  Bring curses upon the people of God – those whom they fear.
And the elders of Moab and the elders of Midian departed with the rewards of divination in their hand; and they came unto Balaam, and spake unto him the words of Balak.
The next thing that appears is witchcraft and divination.  With that witchcraft and divination come bribery.
And he said unto them, Lodge here this night, and I will bring you word again, as the LORD shall speak unto me: and the princes of Moab abode with Balaam.  And God came unto Balaam, and said, What men are these with thee?
Notice also Balaam's reaction.  He too suffers from the Fear of Man.
And Balaam said unto God, Balak the son of Zippor, king of Moab, hath sent unto me, saying,  Behold, there is a people come out of Egypt, which covereth the face of the earth: come now, curse me them; peradventure I shall be able to overcome them, and drive them out.
But God isn't putting up with this.  Remember what He said through Isaiah the prophet?
Isaiah 54:17:  No weapon that is formed against thee shall prosper; and every tongue that shall rise against thee in judgment thou shalt condemn. This is the heritage of the servants of the LORD, and their righteousness is of me, saith the LORD.
Numbers 22 (continued):  And God said unto Balaam, Thou shalt not go with them; thou shalt not curse the people: for they are blessed. And Balaam rose up in the morning, and said unto the princes of Balak, Get you into your land: for the LORD refuseth to give me leave to go with you. And the princes of Moab rose up, and they went unto Balak, and said, Balaam refuseth to come with us.
And Balak sent yet again princes, more, and more honourable than they. And they came to Balaam, and said to him, Thus saith Balak the son of Zippor, Let nothing, I pray thee, hinder thee from coming unto me: For I will promote thee unto very great honour, and I will do whatsoever thou sayest unto me: come therefore, I pray thee, curse me this people.
If anything at all is evident in this, it is that when a person is ruled by fear they will go to great lengths to get rid of those whom they fear.
And Balaam answered and said unto the servants of Balak, If Balak would give me his house full of silver and gold, I cannot go beyond the word of the LORD my God, to do less or more. Now therefore, I pray you, tarry ye also here this night, that I may know what the LORD will say unto me more.
Can you believe Balaam's responses or his actions?  Huhh?  He gives the right (make that "religiously correct") answer, and then turns around and says, "Wait a minute.  Let's see if God might say something different to me.  Perhaps He might change His mind on this matter and actually let me go with you!"
Good Grief!  How stupid can you get?  See what the Fear of Man does to a person!
And God came unto Balaam at night, and said unto him, If the men come to call thee, rise up, and go with them; but yet the word which I shall say unto thee, that shalt thou do. And Balaam rose up in the morning, and saddled his ass, and went with the princes of Moab.
So….despite the fact that God had already said NO to Balaam – Balaam already knows the will of God concerning this situation – he goes nevertheless with Balak's representatives.
See how this fear drives a person?
And God's anger was kindled because he went: and the angel of the LORD stood in the way for an adversary against him. Now he was riding upon his ass, and his two servants were with him. And the ass saw the angel of the LORD standing in the way, and his sword drawn in his hand: and the ass turned aside out of the way, and went into the field: and Balaam smote the ass, to turn her into the way. But the angel of the LORD stood in a path of the vineyards, a wall being on this side, and a wall on that side.
And when the ass saw the angel of the LORD, she thrust herself unto the wall, and crushed Balaam's foot against the wall: and he smote her again. And the angel of the LORD went further, and stood in a narrow place, where was no way to turn either to the right hand or to the left. And when the ass saw the angel of the LORD, she fell down under Balaam: and Balaam's anger was kindled, and he smote the ass with a staff.
Yup!  When the Fear of Man can't have its way, it resorts to violence!
And the LORD opened the mouth of the ass, and she said unto Balaam, What have I done unto thee, that thou hast smitten me these three times?  And Balaam said unto the ass, Because thou hast mocked me: I would there were a sword in mine hand, for now would I kill thee. And the ass said unto Balaam, Am not I thine ass, upon which thou hast ridden ever since I was thine unto this day? was I ever wont to do so unto thee? And he said, Nay. Then the LORD opened the eyes of Balaam, and he saw the angel of the LORD standing in the way, and his sword drawn in his hand: and he bowed down his head, and fell flat on his face.
Finally!  Balaam falls flat on his face before the Angel of the Lord.  He should have done that a long time ago!  Think maybe he might listen to the Lord now?
And the angel of the LORD said unto him, Wherefore hast thou smitten thine ass these three times? behold, I went out to withstand thee, because thy way is perverse before me: And the ass saw me, and turned from me these three times: unless she had turned from me,
surely now also I had slain thee, and saved her alive.
And Balaam said unto the angel of the LORD, I have sinned; for I knew not that thou stoodest in the way against me: now therefore, if it displease thee, I will get me back again.
Nope.  Balaam hasn't heard anything.  The Fear of Man has deafened him completely.  He hasn't come to the realization that his every step in Balak's direction is displeasing to the Lord.  So God is going to turn this event against both Israel's enemies and against a rebellious prophet who is so blinded by the Fear of Man that he can't perceive the heart of God.
And the angel of the LORD said unto Balaam, Go with the men: but only the word that I shall speak unto thee, that thou shalt speak. So Balaam went with the princes of Balak.
And when Balak heard that Balaam was come, he went out to meet him unto a city of Moab, which is in the border of Arnon, which is in the utmost coast. And Balak said unto Balaam, Did I not earnestly send unto thee to call thee? Wherefore camest thou not unto me? Am I not able indeed to promote thee to honour?
And Balaam said unto Balak, Lo, I am come unto thee: have I now any power at all to say anything? the word that God putteth in my mouth, that shall I speak.
No kidding!
 And Balaam went with Balak, and they came unto Kirjathhuzoth. And Balak offered oxen and sheep, and sent to Balaam, and to the princes that were with him. And it came to pass on the morrow, that Balak took Balaam, and brought him up into the high places of Baal, that thence he might see the utmost part of the people.
Notice where Balak took Balaam in order to pronounce his curses upon Israel: "the high places of Baal" – in other words, the places of worship to Baal, the places from which the spirit of Baal would look down upon the people.
Numbers 23:  And Balaam said unto Balak, Build me here seven altars, and prepare me here seven oxen and seven rams. And Balak did as Balaam had spoken; and Balak and Balaam offered on every altar a bullock and a ram. And Balaam said unto Balak, Stand by thy burnt offering, and I will go: peradventure the LORD will come to meet me: and whatsoever he showeth me I will tell thee. And he went to an high place.
And God met Balaam: and he said unto him, I have prepared seven altars, and I have offered upon every altar a bullock and a ram.  And the LORD put a word in Balaam's mouth, and said, Return unto Balak, and thus thou shalt speak.  And he returned unto him, and, lo, he stood by his burnt sacrifice, he, and all the princes of Moab.
One of the things that make this picture interesting is the repeated use of the number seven.  That is not a number associated at all with Baal.
If we're going to hear from God, we're going to hear from Him within His framework – NOT the enemy's!
And he took up his parable, and said, Balak the king of Moab hath brought me from Aram, out of the mountains of the east, saying, Come, curse me Jacob, and come, defy Israel.  How shall I curse, whom God hath not cursed? or how shall I defy, whom the LORD hath not defied?  For from the top of the rocks I see him, and from the hills I behold him: lo, the people shall dwell alone, and shall not be reckoned among the nations. Who can count the dust of Jacob, and the number of the fourth part of Israel? Let me die the death of the righteous, and let my last end be like his!
Are you beginning to get the picture here?  Balaam was not of the house of Israel.  He was of Aramean lineage – the progenitors of the Jordanian, Syrian and Lebanese people.  The Arameans had spread abroad throughout the Mesopotamian region.
Balaam was a "Pator" of the "Pethor" temple of Mesopotamia.  Historians tell us that the Pethor was a sacred high place where there was an "oracle temple" – meaning that this was a place of interpretation.  Hence Balaam was the chief among a college of priests.
Balaam's name in the Semitic language (the language of the Arameans) meant: Conqueror of the People.
As a Mesopotamian priest of the Babylonian religion – the religion of Baal worship – he had access to spiritual power and he used that power to control and manipulate people.  It just wasn't the power of God.
Balak's choice of Balaam to curse Israel was, therefore, entirely logical.  You have fear, witchcraft and divination working hand in hand.
The fact that God spoke to Balaam, and the fact that the Angel of the Lord appeared to Balaam no doubt frightened him in no small degree!
Balaam wasn't going to speak anything but what God spoke.  The presence of the Angel of the Lord made it clear to Balaam that he wasn't in charge this time: God was!
And Balak said unto Balaam, What hast thou done unto me? I took thee to curse mine enemies, and, behold, thou hast blessed them altogether. 12And he answered and said, Must I not take heed to speak that which the LORD hath put in my mouth?
And Balak said unto him, Come, I pray thee, with me unto another place, from whence thou mayest see them: thou shalt see but the utmost part of them, and shalt not see them all: and curse me them from thence. And he brought him into the field of Zophim, to the top of Pisgah, and built seven altars, and offered a bullock and a ram on every altar. And he said unto Balak, Stand here by thy burnt offering, while I meet the LORD yonder.
Zophim ("field of watchers") was a high place on Mount Pisgah, a neighboring mountain peak to Mount Nebo where God took Moses to show him the Land of Promise.  From Pisgah the whole of the Jordan Valley is visible.  The hills of Ephraim are visible to the northeast and Mount Hermon fades in the heat toward the Mediterranean.
There's a lot more of this picture to share, so let's pause for today and pick it up here next week.
For those of you who've been participating in our Monday night Healing Prayer Conference Call, we just want to let you know that beginning with the month of July and continuing until the first Monday night in October, we will be taking a break for the summer.  We've found during the past three years of doing this call that participation during the summer months drops significantly because of folks taking their vacations, and being involved in other activities.  That said, we will resume our prayer calls on Monday night, October 2nd.
At the same time, in case you are missing out on real fellowship in an environment of Ekklesia, our Sunday worship gatherings are available by conference call – usually at about 10:45AM Pacific.  That conference number is (712) 770-4160, and the access code is 308640#.  We are now making these gatherings available by Skype.  If you wish to participate by video on Skype, my Skype ID is regner.capener.  If you miss the live voice call, you can dial (712) 770-4169, enter the same access code and listen in later.  The video call, of course, is not recorded – not yet, anyway.
Blessings on you!

Regner A. Capener
CAPENER MINISTRIES
RIVER WORSHIP CENTER
Temple, Texas 76504
Email Contact: CapenerMinistries@protonmail.com
All Coffee Break articles are copyright by Regner A. Capener, but authorization for reprinting, reposting, copying or re-use, in whole or in part, is granted –provided proper attribution and this notice are included intact. Older Coffee Break archives are available at http://www.RegnersMorningCoffee.com. Coffee Break articles are normally published weekly.

If you would like to have these articles arrive each morning in your email, please send a blank email to: AnotherCoffeeBreak@protonmail.com with the word, "Subscribe" in the subject line.  To remove yourself from the mailing list, please send a blank email to AnotherCoffeeBreak@protonmail.com with the word "Unsubscribe" in the subject line.
CAPENER MINISTRIES is a tax-exempt church ministry. Should you desire to participate and covenant with us as partners in this ministry, please contact us at either of the above email or physical addresses, or visit: http://www.RiverWorshipCenter.org.