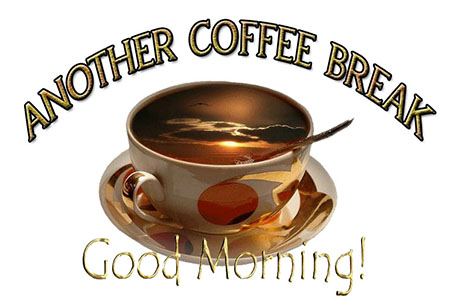 Spiritual Hierarchy & Authority, Part 2
October 27, 2017
It had been my intention after finishing the Psalm 23 series to do a series on the Tabernacle of David, and more specifically, the Key of David, but Holy Spirit prompted me to hold on that for the moment because of the incredible demonic displays we are seeing in this nation and around the world.  The violence, the reverse racism of what we used to know 70 to 100 years ago, the gang mentality that has overtaken our society, the calling of that which we know as evil, good, and that which we know as good, evil are all examples of a society, a nation and a world in the throes of Satanic fear.
We are literally in the final days of an age where Satan has had free reign to purvey his evil.  He has run out of time and is terrified of what comes next.  He has done his best to overthrow the influence of the Gospel in this nation and is failing!  What we are seeing are his last ditch efforts to defeat the Kingdom of God and the rulership of the Lord Jesus Christ.  Because the authority to defeat him with absolute finality has been given to the people of God, it is critically important that we, as God's people and as the Bride of Christ, exercise the dominion given to us.  In order to do that, we absolutely MUST know who we are in Christ, and who He is in us.  It is time for God's people to subdue this enemy, NOW!
Satan's purpose from day One has been to steal those heavens from the Lord and use them to torment the people of God.
It may seem rather academic, but you'll notice that Satan is NEVER referred to as "the King of this present world."  Jesus always refers to him in the lower sense as an archon: prince.  The more accurate translation of that Greek word would be "magistrate."  A magistrate has permission to exercise power and authority within certain proscribed boundaries.
Let's take this discussion the next step.  We know from Paul's letter to Timothy that Jesus Christ has the title "King of Kings."  (See I Timothy 6:15)  In fact, three times in the New Testament, Jesus is referred to as "King of Kings and Lord of Lords."  This may be completely academic, but who are the "kings" He is King of?
Revelation 1:4-6:  Grace be unto you, and peace, from him which is, and which was, and which is to come; and from the seven Spirits which are before his throne; And from Jesus Christ, who is the faithful witness, and the first begotten of the dead, and the prince of the kings of the earth. Unto him that loved us, and washed us from our sins in his own blood, And hath made us kings and priests unto God and his Father; to him be glory and dominion forever and ever. Amen.
Revelation 5:9-10:  And they sung a new song, saying, Thou art worthy to take the book, and to open the seals thereof: for thou wast slain, and hast redeemed us to God by thy blood out of every kindred, and tongue, and people, and nation; And hast made us unto our God kings and priests: and we shall reign on the earth.
That being the case, where do we stand in the hierarchy of Heaven?  As kings, princes are subject to us.  Go back to David's statement in the Psalms:
Psalm 115:16:  "The heaven, even the heavens, are the LORD'S: but the earth hath He given to the children of men."
The earth hath He given to the children of men!  That's US!
Stop and consider once again the legal concept of the first heaven, the second heaven, and the third heaven.  We know from both from Genesis 7:21-23 and Peter's second epistle (II Peter 3:5-6) that the first heaven and first earth perished.  In terms of the time frame for this event, it took place AFTER Adam's fall and eviction from the Garden of Eden.  It took place AFTER Satan was cast into the earth.
With Noah and his family began the second heaven and second earth.  That is the heaven and earth that presently exist.  It exists within a proscribed time frame which has an end date:
 II Peter 3:10-13:  But the day of the Lord will come as a thief in the night; in the which the heavens shall pass away with a great noise, and the elements shall melt with fervent heat, the earth also and the works that are therein shall be burned up.   Seeing then that all these things shall be dissolved, what manner of persons ought ye to be in all holy conversation and godliness,  Looking for and hasting unto the coming of the day of God, wherein the heavens being on fire shall be dissolved, and the elements shall melt with fervent heat?  Nevertheless we, according to his promise, look for new heavens and a new earth, wherein dwelleth righteousness.
Revelation 21:1:  And I saw a new heaven and a new earth: for the first (protos: foremost, present, former) heaven and the first (protos: foremost, present, former) earth were passed away; and there was no more sea.
Why make this point again?  Because Jesus three times described Satan as the "prince of "this present arrangement of the world."  He's not a king.  His power only operates as men and women give him that right.  Sin gives him a right to operate – and even then there are limitations to that right.
All of the "principalities and powers, the world rulers of darkness and those who practice and exercise spiritual wickedness in the heavenlies" are totally under our dominion.  They have no authority which even measures up to that which we've been given.
We are the ones to whom the earth has been given.  Satan's only sphere of operation is "the air."  In fact, here's how Jesus put it to the disciples when He sent them out to preach the Kingdom:
Luke 10:17-20 (NASB):  The seventy returned with joy, saying, "Lord, even the demons are subject to us in Your name." And He said to them, "I was watching Satan fall from heaven like lightning. "Behold, I have given you authority to tread on serpents and scorpions, and over all the power of the enemy, and nothing will injure you. "Nevertheless do not rejoice in this, that the spirits are subject to you, but rejoice that your names are recorded in heaven."
Some of our English translations read "Behold I give unto you power to tread on serpents and scorpions, and over all the power of the enemy."  The problem is that you have two distinctly different words translated "power."  The Greek text uses the word exousia (authority, right, permission) in the first instance and dunamis (force, power, might, ability) in the second.
Satan is never identified as having exousia anywhere in Scripture.  He has dunamis but not authority.  That is something we have, and we have the responsibility to deprive Satan of his power, to diminish it in every instance where we see it operating.
Demonic princes are under our authority.  Demonic magistrates are under our authority.  Demonic foot soldiers are under our authority.  Satan himself is regarded – legally – as being under our feet.
Psalm 110:1-3:  The LORD said unto my Lord, Sit thou at my right hand, until I make thine enemies thy footstool.  The LORD shall send the rod of thy strength out of Zion: rule thou in the midst of thine enemies.  Thy people shall be willing in the day of thy power, in the beauties of holiness from the womb of the morning: thou hast the dew of thy youth.
Hebrews 10:12-14:  But this man, after he had offered one sacrifice for sins for ever, sat down on the right hand of God; From henceforth expecting till his enemies be made his footstool. For by one offering he hath perfected for ever them that are sanctified.
"The Lord shall send forth the rod of thy strength out of Zion."  That's us, folks!  Zion.  The Bride!  We are expected to make Jesus' enemies His footstool – and that's exactly what we're going to do!
Before we launch into the next phase of this discussion, let's refresh our memories on the levels of hierarchy in the spirit realm as Paul laid them out in Ephesians 6.
Ephesians 6:12:  For we wrestle not against flesh and blood, but against principalities (arché), against powers (exousia), against the rulers of the darkness of this world (kosmokrator), against spiritual wickedness (pneumatikos/poneria) in high places.
Each of these levels are defined in the Greek text like this:
Arché: A head or a chief; first; creator, initiator; it means a causal beginning or act; origin; Arché means: extremity or outermost point, rule, authority, dominion; the verb form (archoô) denotes being first, or to rule.
Exousia: Permission, authority, right, liberty, power to do anything; Exousia denotes executive power, while arché represents the delegated authority representing that power.  Exousia means: it is allowed; one can; it is permitted; denying the presence of some hindrance.
Kosmokrator: Contraction of kosmos (order of world) and kratos (power or authority); this word is used almost exclusively to describe demonic powers which rule or hold authority over certain parts of the world, i.e., a lord of [certain or specific] darkness.
Pneumatikos/poneria: There are two forms of the word pneumatikos – both of which have the root (pneuma: for wind or spirit): the first form denoting a person under the influence or control of sin and its propensities; and the second describing a spiritual man or woman assisted by the Holy Spirit to perform supernatural acts.  Pneumatikos is differentiated from psuchikos (soulishness, soulish control, soulish behavior).
The second word used in this Greek phrase is poneria, which is derived from poneros (a malicious person), and identifies one who is not only evil, but expresses his malice in such a way as to affect or influence or control the behavior and/or activities of others.
The Greek phrase utilizing these two words is usually translated "spiritual wickedness" (in [epouranios] high places), but that translation misses the fact that Paul is describing spiritual forces at work in [usually] political or governmental places, operating through individuals to maliciously alter their lives or their thoughts and activities in such a way as to prevent them from operating in, from and out of the Kingdom of God.  How do these spiritual forces work?
Once again, it is important to note that although demonic authority was often exercised in earthly kings, at no time did Jesus ever describe these "principalities" as kings.  Satan, who is the principal authority in the realm of the demonic, is only described as "the prince of this world" or – more specifically – "the prince of the power of the air."  (See John 12:31 and Ephesians 2:2).
By comparison, we are defined as "Kings and Priests" (Revelation 1:6 and 5:10) or as "Kings" and "Lords" – Jesus being our "King of Kings and Lord of Lords" (See I Timothy 6:15 and Revelation 17:14).
Among the list of earthly kings in describing the realms of power through which demonic princes were operating, we see the following: Balak (King of Moab), Agag (King of Amalek), both Hadad and Ben-Hadad (Kings of Syria), Goliath (the Champion of Gath and the Philistines), Shalmaneser (King of Assyria), and the King of Babylon.
We are given no name of the king of Babylon, but both Isaiah and Ezekiel describe Lucifer in his fallen state as Satan, the Accuser, as operating through the king of Babylon.
Beyond these, we have named in Scripture the Prince of Persia, the Prince of Tyre (or Tyrus), the Prince of Egypt, the Prince of Meshech and Tubal, and the Prince of Greece (or Grecia).
Finally, we have Beelzebub, who is named as "the prince of devils" (or more properly demons).
These are the demonic powers that are specifically enumerated according to the term that Paul used in Ephesians 6 -- arché – but as you begin to see and understand the kinds of demonic activity described throughout the Word it becomes abundantly clear that there are many, many others whose activities are camouflaged so as not to be quite so readily visible.
It is not my objective to make this an exhaustive study of each demonic prince but rather to deal with some broad areas of spiritual bondage as they relate to some of these princes, and to help us as believers in being able to confront and destroy the chains that have held so many in captivity.
I have personally found it fascinating that the names of each of these kings – Balak, Hadad, Agag, etc. – are the names of certain gods or deities in the Canaanite and Babylonian pantheon.
Thus, Balak is the name of a demon – his name translates to "Waster."  The root for his name in Hebrew means: to annihilate.  We can relate this to Isaiah's prophecy in Isaiah 54:16 where God says, "I have created the waster to destroy."
Agag's name is "Fire," and it means: to burn with a hot flame.
Hadad's name was the common name for a Canaanite demon, and the name means: fierce; to cut with a sharp instrument, severe.
The addition of the prefix "Ben" making the name Ben-Hadad simply added "son of" or "descended from"; i.e., progeny, child of.
Next week, we will take a look at the activities and descriptions of these demonic princes, their witchcraft and manipulation and how they sought to overthrow God's plan, purpose and destiny for His people, Israel, as well as how they are operating today to defeat believers.
For those of you who've been participating in our Monday night Healing Prayer Conference Call, we just want to let you know that beginning with the month of July and continuing until the first Monday night in October, we will be taking a break for the summer.  We've found during the past three years of doing this call that participation during the summer months drops significantly because of folks taking their vacations, and being involved in other activities.  That said, we will resume our prayer calls on Monday night, October 2nd.
At the same time, in case you are missing out on real fellowship in an environment of Ekklesia, our Sunday worship gatherings are available by conference call – usually at about 10:45AM Pacific.  That conference number is (712) 770-4160, and the access code is 308640#.  We are now making these gatherings available by Skype.  If you wish to participate by video on Skype, my Skype ID is regner.capener.  If you miss the live voice call, you can dial (712) 770-4169, enter the same access code and listen in later.  The video call, of course, is not recorded – not yet, anyway.
Blessings on you!

Regner A. Capener
CAPENER MINISTRIES
RIVER WORSHIP CENTER
Temple, Texas 76504
Email Contact: CapenerMinistries@protonmail.com
All Coffee Break articles are copyright by Regner A. Capener, but authorization for reprinting, reposting, copying or re-use, in whole or in part, is granted –provided proper attribution and this notice are included intact. Older Coffee Break archives are available at http://www.RegnersMorningCoffee.com. Coffee Break articles are normally published weekly.

If you would like to have these articles arrive each morning in your email, please send a blank email to: AnotherCoffeeBreak@protonmail.com with the word, "Subscribe" in the subject line.  To remove yourself from the mailing list, please send a blank email to AnotherCoffeeBreak@protonmail.com with the word "Unsubscribe" in the subject line.
CAPENER MINISTRIES is a tax-exempt church ministry. Should you desire to participate and covenant with us as partners in this ministry, please contact us at either of the above email or physical addresses, or visit: http://www.RiverWorshipCenter.org.