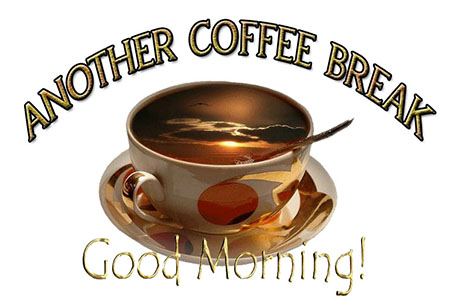 Spiritual Hierarchy & Authority, Part 14
January 19, 2018
Throughout the years, it has been my honor and great delight to have participated in some really spectacular healing miracles. Have to say it has been an adventure and a lot of fun to see Holy Spirit tear down walls of doubt, unbelief and fear. Last week I left you in the midst of an unfolding event in which we saw doubt, unbelief and fear literally demolished in a dazzling display of healing and restoration. Let me backtrack a bit to provide some continuity for today.
I set a chair out in front of the group and asked the lady in question to sit in it and take her shoes off. With some assistance, she complied, and when she was ready, I pointed to two of the men in the group I knew to be leaders in this particular fellowship and asked them to come forward.
"If I pray for this sister and speak the word of faith over her, it won't be nearly as effective as if you do. You need to see the Lord working on your behalf!"
You can imagine the looks on their faces! "Oh, no, we've never done anything like this before! We don't know how."
I laughed and said, "That doesn't matter. There's always a first time for everyone. Just pray a simple prayer and ask the Lord to heal her leg."
The unbelief that displayed in their faces turned to fear. It was obvious they were afraid it wasn't going to work and they would be embarrassed in front of the whole group. Despite the obvious unbelief present, Holy Spirit obviously intended to perform something absolutely spectacular in their midst. The spirit of unbelief that had ruled in this fellowship was about to be kicked out!
Pointing to the two elders, I said, "Each of you pick up one of this sister's feet and hold it out straight." They did so and I pointed to one of them and said, "OK, now, you pray the prayer of faith."
If it hadn't been so sad, it would have been funny. He stammered and stuttered and finally said, "I don't know what to say."
"You are talking to God and simply asking Him to accomplish in this sister what Jesus paid for on the Cross."
I nodded toward the other elder and indicated that he also could pray. Same reaction. It was no time to quit. We were going to break through this impasse and see the results. Finally, the first of the two elders prayed a two-line prayer that was filled with more doubt than faith. The essence of the prayer was kind of like, "It's OK if you don't want to but if you would, heal this lady."
Nothing! The room was quiet as everyone waited to see the miracle. Five minutes went by, and the two men lowered the lady's legs. I stopped them and said, "Just wait. Let the Lord do His work!"
Turning to the lady, I asked, "How long were you in surgery?" She answered, "At least four hours — maybe more."
"Great!" I said, "And we're going to give up in five minutes?" The two elders just stared at me and it was pure frustration covering their faces. Another couple minutes went by and nothing had happened. Again, they lowered the legs.
"No, we're not stopping now! If Jesus isn't in a hurry, neither are we." Again the legs went back up.
This time I simply said, "OK, Lord, show them your love and grace. Let them see what You've paid for on their behalf."
There was a gasp from the lady as well as the two elders as the left leg began to grow out. In 45 seconds or so, we all got to see that leg grow the four inches to replace that which the doctors had cut out. It broke the unbelief in that room in a way that nothing else could have. Everyone was weeping including the two elders who had so struggled to pray the prayer of faith. (By the way, the lady walked out of that home that night in her stocking feet, leaving crutch behind and the shoes given to her by the hospital.)
After the gathering, Edward said, "We have some coffee and cake prepared." He pointed to a table and said, "Be my guest."
Moments later, he came with another gentleman and said to me, "I'd like to introduce you to our pastor, Tom." Tom had tears streaming down his face. "I've always been taught that the day of miracles was past! In twenty-plus years of ministry, I've never seen anything like this."
Edward spoke up and said, "Our pastor needs prayer, too. He doesn't have the use of his right arm. He was injured as a child when a hay wagon rolled over his arm."
That's when you KNOW that God has ordained a dramatic change in someone's life! I reached over to grab his right hand and said, "Praise God, my Brother! The Lord just loves to minister to His servants!" Then I simply said, "Jesus!"
The sound of a gunshot filled the room in that instant as Tom's arm straightened. There was a shocked look on his face as he began to flex the arm, first raising it to chest level, then above his head. Tears once again began streaming down his face as he raised both arms over his head and cried out, "Jesus! Oh, thank you, Lord!"
When he regained his composure, he shook my hand vigorously and said, "I thought the day of miracles was dead. I will never be the same again!" And he wasn't. He went on to become one of the leaders in the Charismatic Renewal among the Lutherans. His church was transformed from that day forward as well. The spirit of unbelief had been driven out.
This was an unusual event, to say the least. Normally, when I encounter such unbelief, I walk away from the situation just as Jesus did. It was one of the very few times in my life that Holy Spirit has commanded me to hold steady. The authority of the Lord demonstrated in the face of that unbelief not only produced a spectacular miracle of healing for that lady, it broke the long-standing traditions of religion in that group, it transformed the pastor, and that fellowship, and it produced a leader in the body of Christ who influenced thousands of other Lutheran believers from that day forth.
The importance of walking with an ear to what Holy Spirit is saying is critical to walking in authority. As the Centurion said, "I also am a man under authority…." Any authority we walk in and operate with MUST BE that which we have heard Father say and/or do.
Let's shift gears a bit to consider something that Jesus said.
Matthew 16:13-19: When Jesus came into the coasts of Caesarea Philippi, he asked his disciples, saying, Whom do men say that I the Son of man am? And they said, Some say that thou art John the Baptist: some, Elias; and others, Jeremias, or one of the prophets.
He saith unto them, But whom say ye that I am? And Simon Peter answered and said, Thou art the Christ, the Son of the living God. And Jesus answered and said unto him, Blessed art thou, Simon Barjona: for flesh and blood hath not revealed it unto thee, but my Father which is in heaven. And I say also unto thee, That thou art Peter, and upon this rock I will build my church; and the gates of hell shall not prevail against it.
And I will give unto thee the keys of the kingdom of heaven: and whatsoever thou shalt bind on earth shall be bound in heaven: and whatsoever thou shalt loose on earth shall be loosed in heaven.
Whenever we read this phrase we think of "keys" in a generic sense: something -- usually a metal piece -- that locks or unlocks a door.
In a metaphoric sense you can picture what Jesus is saying within that context, but what Jesus is saying actually has much greater significance. Let's see if we can re-phrase this more accurately according to the actual Greek:
"And I will give you the authority and power to lock and unlock Heaven so that whatever you bind, restrict or stop on earth shall be, And whatever you break up, loose, dissolve or put off on earth shall be, having already been broken up, loosed, dissolved or put off in Heaven." (Matthew 16:13-19, RAC Translation & Amplification)
Changes the picture a whole lot, doesn't it? So why did Jesus put it like that to Peter?
Let's first put this in the context of the events that had just taken place and then get back to what started this exchange between Jesus and Peter in the first place.
Matthew, by the way, is the only one among the four writers of the Gospels who notes this exchange.
It comes after the feeding of the five thousand. A miracle of unusual proportions has just occurred. Jesus has multiplied bread and fish out of five loaves of bread and two small fish to feed a crowd of somewhere on the order of 30,000 people to the place where everyone is full and satisfied.
To get away from the crowds, Jesus has crossed over the Sea of Galilee with His disciples. Whatever time it took to cross the Sea of Galilee obviously was more than an hour or two and the disciples had gotten hungry.
A conversation ensues between the disciples when Jesus makes the statement to them, "Beware of the leaven of the Pharisees."
They mistake His comment to them to be a reference to bread and say among themselves, "He's saying this to us because we forgot to bring any bread with us."
Hmmmmmm….. makes you wonder where their thoughts were!
Now they've come into the coasts of Caesarea Philippi and Jesus has a question.
"Whom do men say that I as the Son of Man AM?"
The question is designed to bring the disciples to a confession that will forever alter their lives.
"Some people say you are John the Baptist, some think you are Elijah and some think you are Jeremiah or one of the prophets."
So Jesus puts it to them directly.
"But whom do YOU say that I AM?"
Simon Peter wastes no time in responding.
"You are the Messiah, the Christ, the Anointed One, the Son of the Living God!"
There! He'd said it. The confession had taken place and Jesus made it precisely clear where this statement had come from.
"Blessed are you, Simon Barjona: for flesh and blood has not revealed it unto you [this didn't come out of carnal, human thinking]; this revelation came directly to you from My Father which is in Heaven.
"I declare to you that from this day your onoma has been changed. No longer are you Simon [the one who hears] who is the son of Jona; you are Petros – a piece of the Rock (Petra) – and it is upon that rock (of which you are a part) that I will build my Ekklesia – my called out and chosen and prepared body of people;
"And the gates of Hell [all the powers and governance of Hell] will not ever overpower or prevail in battle against it [my Ekklesia].
"And I will give you the authority and power to lock and unlock Heaven so what whatever you bind, restrict or stop on earth shall be, having been already bound, restricted or stopped in Heaven.
"And whatever you break up, loose, dissolve or put off on earth shall be, having already been broken up, loosed, dissolved or put off in Heaven." (RAC Translation & Amplification)
Are you beginning to understand "the keys of the Kingdom?"
There is a revelation of functional authority in what Jesus is saying here, and we will take a look at that picture next week.
For those of you who've participated during the past three years in our Monday night Healing Prayer Conference Call, this is just a reminder that the calls have resumed on a once-a-month basis, the first Monday of each month. If you have a need for healing, or you have friends in need of healing, here is the number to call: (712) 775-7035. The Access Code is: 323859#. For Canadians who have difficulty getting in to this number, you can call (559) 546-1400. If someone answers and asks what your original call-in number was, you can give them the 712 number and access code.
At the same time, in case you are missing out on real fellowship in an environment of Ekklesia, our Sunday worship gatherings are available by conference call – usually at about 10:45AM Pacific. That conference number is (712) 770-4160, and the access code is 308640#. We are now making these gatherings available by Skype. If you wish to participate by video on Skype, my Skype ID is regner.capener. If you miss the live voice call, you can dial (712) 770-4169, enter the same access code and listen in later. The video call, of course, is not recorded – not yet, anyway.
Blessings on you!

Regner A. Capener
CAPENER MINISTRIES
RIVER WORSHIP CENTER
Temple, Texas 76504
Email Contact: CapenerMinistries@protonmail.com
All Coffee Break articles are copyright by Regner A. Capener, but authorization for reprinting, reposting, copying or re-use, in whole or in part, is granted –provided proper attribution and this notice are included intact. Older Coffee Break archives are available at http://www.RegnersMorningCoffee.com. Coffee Break articles are normally published weekly.

If you would like to have these articles arrive each morning in your email, please send a blank email to: AnotherCoffeeBreak@protonmail.com with the word, "Subscribe" in the subject line.  To remove yourself from the mailing list, please send a blank email to AnotherCoffeeBreak@protonmail.com with the word "Unsubscribe" in the subject line.
CAPENER MINISTRIES is a tax-exempt church ministry. Should you desire to participate and covenant with us as partners in this ministry, please contact us at either of the above email or physical addresses, or visit: http://www.RiverWorshipCenter.org.