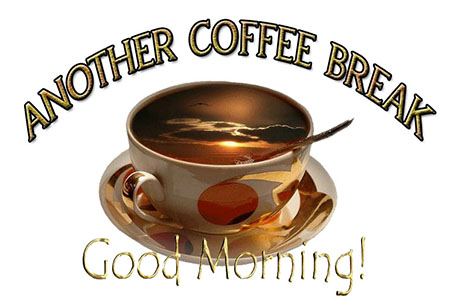 Spiritual Hierarchy & Authority, Part 13
January 12, 2018
Back in the early 1950's, my parents were traveling across the nation and sharing in many churches the vision for building a church in Barrow, Alaska. My brother and I needed to continue in our schooling so we were placed with friends in Hot Springs, Arkansas. We became active in an Assembly of God church and I had the chance to exercise my fingers on the guitar participating in the Sunday and mid-week services.
Frequently, the pastor would call for testimonies from folks in the congregation. Many of the people in this church were quite elderly (from my young perspective at the time), and there was scarcely a week that went by when someone would stand up and say something like, "Well, bless God, I've been in the way for 40 years."
I cringed when I heard those words because everything inside me wanted to cry out, "Well, then, get out of the way and let God move!" What I witnessed was a spiritual lethargy and stupor that had set in. There was no life evident! There was no evidence of spiritual vitality, authority and power resident and operational. Even at my then-age of 12 years, I knew that what God had went far beyond what I was seeing.
Take a look at the pattern set before us in Jesus. At age twelve He astounded the priests and teachers of the Law of Moses with His knowledge of Scripture. Did He get to go forth as "the Son of God" just because He knew the Scriptures, or because He knew the Law? Nope.
Not until Jesus approached his 30th birthday did Father God quicken His spirit to know that the time had come. What happened during those intervening 18 years? Scripture doesn't tell us, but there are historical documents — some of which are in the Archko Volume — which give us a hint.
Despite knowing in his own spirit Who and What He was, He settled under the discipline of Joseph to learn a trade and live among everyday people as a carpenter. He learned his trade well. He became a skilled carpenter and cabinet maker.
We do not have a record of when Joseph died, but we do know that Jesus took over His earthly father's business and functioned as a businessman before He ever was released by Father God to do Father's business in the earth. Jesus was well-practiced in the business world and understood the discipline necessary to conduct business effectively and efficiently.
Those eighteen years of being tutored, learning a trade, having to deal with the public, living a "normal" life, enabled Jesus to experience all of the emotions, trials, testings, pains, sufferings and temptations that we all experience. Consider what Paul writes to the Hebrews:
Hebrews 4:18: For we have not an high priest which cannot be touched with the feeling of our infirmities; but was in all points tempted like as we are, yet without sin.
Jesus experienced all these things — not only during the eighteen years between his 12th birthday when He was in the Temple confounding the priests and teachers of the Law — He continued His overcoming immediately after His baptism in the River Jordan and Father's commendation that "This is my beloved Son in Whom I AM well pleased."
The testing and overcoming still had one more phase to go through after Holy Spirit descended upon Him and in Him, and that was to overcome the three primary temptations of His flesh during Satan's attempts to seduce Him with the Fear of Evil, the Fear of Man and the Fear of Death. Thus the apostle Paul writes again the following.
Hebrews 5:8-9: Though he were a Son, yet learned he obedience by the things which he suffered; And being made perfect, he became the author of eternal salvation unto all them that obey him;
Watch how this comes out when we amplify it from the Greek text.
Although He was a Son of God, He still learned (and had to learn) and came to experience attentive obedience and compliance through the things that he experienced, was vexed by, sensed and felt — physically, mentally, emotionally and spiritually.
And accomplishing, consummating in character and completing the course set before Him, He caused and set in motion all those events necessary to become the author and source of salvation, deliverance, safety, health, wholeness, prosperity throughout time and the eternity of eternities for all those who would listen attentively, heed and conform to His command and His authority. (Hebrews 5:8-9, RAC Translation and Amplification)
Go that? The authority that was resident in Jesus didn't come automatically. It came as a result of His attentive obedience to Father God, His careful listening to what Father had to say, His observance of how Father did things, and His overcoming of the final tests thrown His way by Satan.
Each time Jesus was questioned as to what He did and why He did it, His answer was, "I always do those things I see my Father do." He put it in the present tense. Jesus only spoke what Father was saying. It angered the religious folks of the day the same way that it does today when we function as one with the Lord Jesus Christ.
John 10:30: I and my Father are one.
What many believers fail to realize is that our ability to function as Jesus did (and does) is because we, too, are One with Him and in Him. And we don't arrive at that place of one-ness by doing things the way we see fit. We don't get to decide what we will do and what we won't do. If Jesus says it, we do it! If He instructs us to speak it — even if it doesn't fit our normal understanding — we speak it. It is all part of the discipline that comes with our preparation to operate in His authority.
Anything I do, and anything I've done comes because the Lord says to or because He has quickened my spirit by His Spirit. The incredible miracles I've seen and been a part of are not because of some innate ability that I have, or because I'm some super-spiritual somebody. They come, and have come, because Holy Spirit has so instructed.
I chuckle sometimes when I think back to my time at KTLM in McAllen, Texas as Chief Engineer when I was called into the Vice-President's office. He had been reviewing my resume. Bill said to me, "Regner, you've got to be more than a hundred years old to have accomplished all the things you've written here." I laughed and said, Bill, you need to look at the time frames in which those things occurred and realize that many of the things were all taking place at the same time."
It afforded me an opportunity to share the power, the authority and the grace of the Lord Jesus Christ with him in such a way that he would often come into my office and close the door, then begin asking questions about spiritual things he didn't want the rest of the office staff to hear. What I was able to say to him was that who I am, what I am, and what I've accomplished throughout the years is because of the grace and the empowerment of the Lord Jesus Christ.
Let's go back to something we've touched on lightly in the past couple of weeks.
Matthew 13:53-58: And it came to pass, that when Jesus had finished these parables, he departed thence. And when he was come into his own country, he taught them in their synagogue, insomuch that they were astonished, and said, Whence hath this man this wisdom, and these mighty works? Is not this the carpenter's son? is not his mother called Mary? and his brethren, James, and Joses, and Simon, and Judas? And his sisters, are they not all with us? Whence then hath this man all these things? And they were offended in him. But Jesus said unto them, A prophet is not without honour, save in his own country, and in his own house. And he did not many mighty works there because of their unbelief.
Despite the presence of the true authority in Jesus, those who had known him throughout the years just couldn't bring themselves to accept that He was (and is) Who He said. To them Jesus was nothing more than the son of a carpenter — an ordinary worker like them who plied a trade in much the way they did. Jesus had already taught them in parables filled with the wisdom that only comes from Father. He had already performed some miracles in their midst! Nevertheless, their religious upbringing so clouded their minds and spirits that Jesus simply couldn't be Who He said He was, and they just wouldn't accept Him.
Despite there being needs among them — some would have been pretty serious needs, whether physically, emotionally, mentally or whatever — He refused to operate in a climate of unbelief. It is a signal to all of us that, just because needs are present, we don't jump in and heal the sick, cast out demons or cleanse the lepers. When unbelief is present, it is a sure sign that we do nothing! We don't try to put on a display of authority just because we have that authority. There must be a quickening in us from Holy Spirit to proceed.
That quickening can come in the most unexpected moments. Even though the rule of thumb is that we don't operate in a climate of unbelief, there are exceptions.
In 1976, I was asked to fill in for a few weeks for a Lutheran pastor who needed to take a short sabbatical. We didn't know each other personally, and had never met, so it was a surprise to me to receive the request.
During the few weeks that I filled in, the entire theme of the teaching Holy Spirit prompted me with was the subject of faith, believing the Word of God, and casting out unbelief. In my final week of sharing, we were at the home of one of the elders or board members of the church for a Friday night "mid-week" gathering. Holy Spirit had really fired me up for that final night and after perhaps 30 minutes of sharing, I asked if there were any needs for miracles in their midst.
Immediately the elder, whose home we were in, (We will refer to him as "Edward" for the sake of this sharing) spoke up and pointed to an elderly woman who was sitting in front of him. (There were perhaps 30-40 people in this gathering, and they had assembled chairs in the living room to accommodate the group.) She was sitting on the front row and had a crutch next to her. When I took a second look, I realized that she had an extreme height-increasing shoe on her left leg.
Edward called her by name and said, "She's just been released from the hospital today after having four inches of her leg removed. The doctors are trying to stem bone cancer. She needs healing."
The lady quickly spoke up and shook her head. "Oh, sir, I don't have faith for something like this."
It was a spontaneous moment, and out of my mouth came words I've never used before nor since. "Sister, it doesn't matter! Jesus has all the faith you need and He's ready to heal you right now."
There was an instantaneous change in her countenance. The unbelief changed to hope. I set a chair out in front of the group and asked her to sit in it and take her shoes off. With some assistance, she complied, and when she was ready, I pointed to two of the men in the group I knew to be leaders in this particular fellowship and asked them to come forward.
"If I pray for this sister and speak the word of faith over her, it won't be nearly as effective as if you do. You need to see the Lord working on your behalf!"
You can imagine the looks on their faces! "Oh, no, we've never done anything like this before! We don't know how."
I laughed and said, "That doesn't matter. There's always a first time for everyone. Just pray a simple prayer and ask the Lord to heal her leg."
The unbelief that displayed in their faces turned to fear. It was obvious they were afraid it wasn't going to work and they would be embarrassed in front of the whole group. Despite the obvious unbelief present, Holy Spirit obviously intended to perform something absolutely spectacular in their midst. The spirit of unbelief that had ruled in this fellowship was about to be kicked out!
Sorry to leave you with a cliffhanger (No, I'm not! [Grin]) but we'll finish this story next week.
For those of you who've participated during the past three years in our Monday night Healing Prayer Conference Call, this is just a reminder that the calls have resumed on a once-a-month basis, the first Monday of each month. If you have a need for healing, or you have friends in need of healing, here is the number to call: (712) 775-7035. The Access Code is: 323859#. For Canadians who have difficulty getting in to this number, you can call (559) 546-1400. If someone answers and asks what your original call-in number was, you can give them the 712 number and access code.
At the same time, in case you are missing out on real fellowship in an environment of Ekklesia, our Sunday worship gatherings are available by conference call – usually at about 10:45AM Pacific. That conference number is (712) 770-4160, and the access code is 308640#. We are now making these gatherings available by Skype. If you wish to participate by video on Skype, my Skype ID is regner.capener. If you miss the live voice call, you can dial (712) 770-4169, enter the same access code and listen in later. The video call, of course, is not recorded – not yet, anyway.
Blessings on you!

Regner A. Capener
CAPENER MINISTRIES
RIVER WORSHIP CENTER
Temple, Texas 76504
Email Contact: CapenerMinistries@protonmail.com
All Coffee Break articles are copyright by Regner A. Capener, but authorization for reprinting, reposting, copying or re-use, in whole or in part, is granted –provided proper attribution and this notice are included intact. Older Coffee Break archives are available at http://www.RegnersMorningCoffee.com. Coffee Break articles are normally published weekly.

If you would like to have these articles arrive each morning in your email, please send a blank email to: AnotherCoffeeBreak@protonmail.com with the word, "Subscribe" in the subject line.  To remove yourself from the mailing list, please send a blank email to AnotherCoffeeBreak@protonmail.com with the word "Unsubscribe" in the subject line.
CAPENER MINISTRIES is a tax-exempt church ministry. Should you desire to participate and covenant with us as partners in this ministry, please contact us at either of the above email or physical addresses, or visit: http://www.RiverWorshipCenter.org.