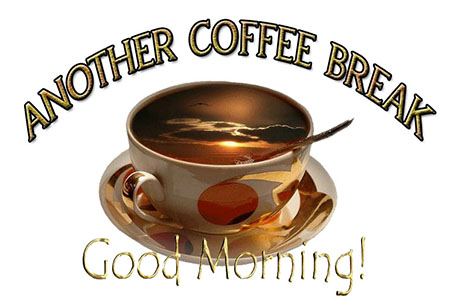 Spiritual Hierarchy & Authority, Part 12
January 5, 2018
Let's continue today with last week's discussion.
One of the things both Della and I have learned throughout the years is to check with the Lord before we accede to someone's desire to pray for them or for some particular situation. Many times the request will be OK, but the timing is off and Holy Spirit says, "Wait."
We have had multiple experiences in commanding the weather, speaking to storms, hurricanes, etc., and seeing the immediate results of our commands. It was puzzling, therefore, when we received no direction to pray over the two hurricanes, Harvey and Irma that recently hit the Gulf of Texas and Florida as well as Maria, which hit Puerto Rico and did such major damage.
The damage was catastrophic, yet the loss of life was almost insignificant, and minor by comparison to Katrina where more than 1800 people lost their lives. I won't try to take time today to delve into the reasons or the things that God is accomplishing in the midst of these disasters. One thing we can say about the after-effect of these storms is that they brought people together in a spirit of unity on a scale that we have not seen in a very long time.
Della and I have a young lady – Sarai Velasquez – whom we hired some weeks back to tutor our grandchildren after school in an effort to help them get caught up academically. Sarai is a student in her last year at Mary Hardin Baylor University. Her parents are pastors of a church fellowship in Houston. When Hurricane Harvey hit Houston, she left here and made several trips back and forth to transport people and families from Houston who had suffered the loss of their homes. She went out of her way to make sure that those families were placed with friends or in homes where they could be safe and get their bearings for the future.
She is an example of something that has been happening over the past months in this nation. Chaos and catastrophes are bringing folks together. All of a sudden, names, titles, political parties, church affiliations, etc., are diminishing. The prayers and intercession of God's people is paying dividends. And it must continue!
We are seeing mass murders on a scale that this nation — and the world — have never seen in history. Terrorism has gained such a foothold that it has captured everyone's attention. Groups like ISIS and Al-Qaida (sp?) have committed such atrocities that you hear a common refrain from those who are religious, but have no real relationship with God, "How can a loving God allow these things to happen?"
The simple answer is that it is not God Who is allowing these things. The Lord has not taken back control of the earth from "the children of men." The authority to put a stop to this lies with the believers. The authority to bury the "archons" and "kosmokrators" who drive this wickedness lies with us as the sons and daughters of God.
During the eight years that the Muslim, Barak Hussein Obama, dwelled in the White House and functioned as the president of the United States, we saw a release of such wickedness and perversion in this nation on a scale that shocked God's people into action. Obama professed to be a Christian, and yet everything he did spoke just the opposite. He welcomed sexual perversion and homosexuality as "norms" instead of following the Biblical mandate. He inspired racism and racial wars on a level that surpassed all the demonstrations of the previous century. He stopped the National Day of Prayer, yet honored Islamic holy days.
For years, Christians had been lulled to sleep. The only reason he was allowed to become president was because of the spiritual lethargy that had overtaken our nation. The wickedness that prevailed in America caused an awakening long overdue in God's people. A prayer movement began with a few leaders, then expanded across this nation as God's people began to wake up and begin fasting and praying. Leaders like Dutch Sheets inspired a level of intercession not seen in America in more than a century.
There have always been a remnant of God's people who have been awake spiritually and cognizant of the authority God has given them — no matter what society has done or how it has functioned. This was no exception. As far back as 2011, people like George Robinson began to hear from the Lord that He was going to raise up a leader over this nation in the person of Donald Trump, and that Trump was going to be His administrator to clean house.
When the election cycle for this past election grew to include 12 different nominees on the Republican platform, and Donald Trump was among them, he was probably the last choice for a long time. Yet the Lord began to bring him to a level of prominence and acceptance that astonished even the most experienced of politicians and pollsters.
The election of 2016 was a spiritual watershed in this nation. It shook the plans of those whose agenda was the destruction of America. It overturned the plan of Satan to make America weak in the eyes of the world. But it also enraged the demonic forces who thought their plans for the destruction of a Christian nation were secure, and it has spurred a level of opposition and spiritual warfare in America as never before.
Dutch Sheets had it right following the election when he said (and I'm paraphrasing him), "The time for intercession has only gotten started. This is no time for God's people to relax. Now is the time for us to exercise our authority in God, and to know that this battle is yet to be won."
Last week, we made the statement that if ever there has been a time when the body of Christ needs to understand and walk in true authority — the authority that comes from the Lord Jesus Christ — that time is now. True authority is recognized. If I have to tell you that I have authority, the fact is that I don't! If it isn't manifested, there is something really wrong with where I am in Christ.
Back in the 1940's, a Lutheran minister in Germany — Dietrich Bonhoeffer — wrote a book titled, The Cost of Discipleship. Bonhoeffer had seen the decline of spiritual commitment in the body of Christ in Germany and the watering down of relationship. When Hitler came to power and so-called "Christians" began to buy into his mottos, his beliefs, his hatred of the Jews, etc., Bonhoeffer resisted with everything in him.
He refused to go along with the Nazi themes and ultimately was arrested, thrown into prison and tortured. He refused to capitulate and it cost him his life. If I'm not mistaken, his book was written while he was in prison. It was a treatise on what it costs to walk with the Lord and to really know the Lord. The theme of his book was that true discipleship precedes true authority. There can be no compromise. There can be no sidestepping a single command of the Lord if we are to be true disciples and to represent the Lord Jesus Christ to the rest of the world.
St. Francis of Assisi was queried one day on the secret of the authority people saw in him, along with the very evident presence of the Lord. He thought for a minute and then answered.
"There are three principles. First, submit!"
He paused for a minute and continued.
"The second principle is … submit!"
He paused once more, obviously having fun, and then said,
"The third principle is … submit!"
Last week we shared the picture of the centurion who came to Jesus and said, "I also am a man under authority." The centurion had learned that any authority residing in and with him was predicated on his submission to the authority of those who were in authority over him.
Consider again, all that Esther went through before she was brought before Xerxes and immediately crowned as his counterpart, his other self and his queen. Hegai saw in Esther all the resident qualities, which, if brought into discipline, qualify her as no other woman in the empire to become queen. Esther was subjected to three-and-a-half years of the most intense discipline and preparation.
During those years, not one single woman who had been brought into the house of the king's women with the objective of being prepared endured the same kind of discipline that Esther did. What the king saw in her was exactly what he desired and knew instinctively that she was qualified. Think, for a minute about what it cost Esther to come to that point.
She had to give up her "Jewishness." She had to hide her real identity. Though she had been being groomed to become the bride of Mordecai (and indeed, she loved and revered him) she had to cancel out any thought and totally put aside the plans and the grooming she had already gone through. She had to become something and someone that was anathema to the children of Israel — part and party of and to the nation that had taken her people into captivity. She had to be grilled and drilled with the laws of the Medes and Persians and to become fluent and immersed in the ways of the Persian court. More than that, she had to immerse herself in knowing the very nature and makeup of a king she'd never spent so much as five minutes with.
It was three and a half years of the most intense discipline anyone could possibly imagine. There was nothing "fun" or enjoyable about any part of it. Yet the fruit of that discipline produced a serenity and a grace in an 18-year-old Esther that belied her years. The preparation that she endured enabled her to sit as co-regent with her husband, King Xerxes, for 14 years before he was assassinated, and then to guide and steer their son, Artaxerxes I, for the next 40 years as Queen Mother. Under her guidance, Nehemiah became the king's cupbearer and was subsequently named as Governor of Judah.
Under Esther's guidance, Ezra was able to return with a contingent of praisers and worshippers and rebuild the temple in Jerusalem. For 54 years, Esther was able to guide and exercise a spiritual authority behind the scenes that paid dividends for Israel and enabled those in captivity to ultimately return home. Was the discipline worth it? Compared to the years that she was able to exercise real authority, the three-and-a-half years were nothing.
It is a principle that has been largely lost in the body of Christ. Authority — true authority — costs! Those who are handed authority without the cost and discipline that prepares one for it wind up bringing chaos and disaster.
Witness the still very young Kim Jung Un in North Korea, who was handed the presidency at age 22 with no prior training or preparation to rule. He never served in the military, nor underwent the necessary discipline or understanding that goes with the years of experience. His actions yet today are that of an undisciplined child who petulantly demands his way. The nation of North Korea is suffering under his lack of discipline.
There is much more ground to cover in dealing with spiritual authority, and that which God has given, as well as the responsibilities and anointing that go with that authority. We will continue to explore this in the days and weeks to come.
When I was in my typing class in my first year of college, we had a phrase we used to test our typing speed and skill: Now is the time for all good men to come to the aid of their country.
AMEN! NOW IS THE TIME FOR ALL GOD'S PEOPLE TO ARISE IN HIS AUTHORITY!!
I'm going to stop here for today. Next week we will consider the processes and the preparation that must take place in order for us to walk in the authority that has been made available to us as sons and daughters of the Most High.
For those of you who've participated during the past three years in our Monday night Healing Prayer Conference Call, this is just a reminder that the calls have resumed on a once-a-month basis, the first Monday of each month. If you have a need for healing, or you have friends in need of healing, here is the number to call: (712) 775-7035. The Access Code is: 323859#. For Canadians who have difficulty getting in to this number, you can call (559) 546-1400. If someone answers and asks what your original call-in number was, you can give them the 712 number and access code.
At the same time, in case you are missing out on real fellowship in an environment of Ekklesia, our Sunday worship gatherings are available by conference call – usually at about 10:45AM Pacific. That conference number is (712) 770-4160, and the access code is 308640#. We are now making these gatherings available by Skype. If you wish to participate by video on Skype, my Skype ID is regner.capener. If you miss the live voice call, you can dial (712) 770-4169, enter the same access code and listen in later. The video call, of course, is not recorded – not yet, anyway.
Blessings on you!

Regner A. Capener
CAPENER MINISTRIES
RIVER WORSHIP CENTER
Temple, Texas 76504
Email Contact: CapenerMinistries@protonmail.com
All Coffee Break articles are copyright by Regner A. Capener, but authorization for reprinting, reposting, copying or re-use, in whole or in part, is granted –provided proper attribution and this notice are included intact. Older Coffee Break archives are available at http://www.RegnersMorningCoffee.com. Coffee Break articles are normally published weekly.

If you would like to have these articles arrive each morning in your email, please send a blank email to: AnotherCoffeeBreak@protonmail.com with the word, "Subscribe" in the subject line.  To remove yourself from the mailing list, please send a blank email to AnotherCoffeeBreak@protonmail.com with the word "Unsubscribe" in the subject line.
CAPENER MINISTRIES is a tax-exempt church ministry. Should you desire to participate and covenant with us as partners in this ministry, please contact us at either of the above email or physical addresses, or visit: http://www.RiverWorshipCenter.org.