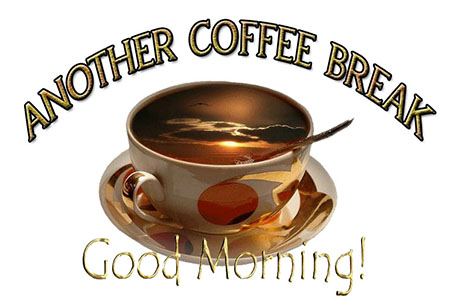 Spiritual Hierarchy & Authority, Part 10
December 22, 2017
My prayer for all those who read this series and consider it is that the Spirit of Wisdom and Revelation unfolds for them some real clarity as to the spirit realm – and further, that each person will come to understand not only who they are in Christ Jesus, but also who the Lord Jesus Christ is in them!
The events that we are discussing from Scripture are not mere historical happenings. These are clear descriptions of how Satan operates. His modus operandi has not changed from the beginning of time. He is absolutely stuck in a rut. He always does the same thing over and over and over again! Everything he does is based in fear – his fear!
Whenever we experience fear, it is important to remember that Satan is the one who is afraid. He is just about out of time! He is trying to permeate us with his fear and get us to act and behave out of fear. Watch, now, what happens with King Asa.
Now we come to the picture of Ben-Hadad as it unfolds in I Kings 15.
I Kings 15:17-22: And Baasha king of Israel went up against Judah, and built Ramah, that he might not suffer any to go out or come in to Asa king of Judah. Then Asa took all the silver and the gold that were left in the treasures of the house of the LORD, and the treasures of the king's house, and delivered them into the hand of his servants: and king Asa sent them to BenHadad, the son of Tabrimon, the son of Hezion, king of Syria, that dwelt at Damascus, saying,
There is a league between me and thee, and between my father and thy father: behold, I have sent unto thee a present of silver and gold; come and break thy league with Baasha king of Israel, that he may depart from me. So BenHadad hearkened unto king Asa, and sent the captains of the hosts which he had against the cities of Israel, and smote Ijon, and Dan, and Abelbethmaachah and all Cinneroth, with all the land of Naphtali. And it came to pass, when Baasha heard thereof, that he left off building of Ramah, and dwelt in Tirzah.
Then king Asa made a proclamation throughout all Judah; none was exempted: and they took away the stones of Ramah, and the timber thereof, wherewith Baasha had builded; and king Asa built with them Geba of Benjamin, and Mizpah.
Ask yourself why Asa the king of Judah would want to take the treasures out of the House of the Lord – along with the treasures out of his own house – and use them to bribe the king of Syria into providing Judah with protection against the king of Israel. Is it logical?
It becomes logical when you go back to I Kings 11 and read how and why Hadad was stirred up against Solomon, and why there would be an ingrained hatred in the Syrian king towards Israel. Hadad was a lone survivor of the king's seed when David's military captain, Joab, slaughtered all the men of Edom (who, incidentally, had risen up against David and Israel in a concerted effort to block David from taking more of the land and territories God had promised Israel).
Hadad was spirited into Egypt as a child where the Egyptian Pharaoh watched over him and tutored him as he grew, eventually giving Hadad his daughter to become his wife. Hadad had an ingrained hatred towards Israel and a heart of revenge as the survivor of a slaughter. That revenge and hatred were easily passed on genetically and spiritually to his sons and grandsons.
Thus, when Asa – who knew of the history – wanted protection against Baasha, his first thought was that the only thing that would ease a sense of revenge towards Judah would be a huge bribe. So instead of simply stopping by giving BenHadad all his personal wealth, the fear in him was so great that he took the wealth of the Temple of Solomon and used it as well.
Ben-Hadad's grudging acceptance of the bribe showed the nature of the demonic hatred that was in him. It also makes clear the fact that what was epitomized in Ben-Hadad is a spirit which seeks to impoverish God's people AND take the finances intended for the propagation of the Word of God.
Take a look at another similar event.
I Kings 20:1-6: And BenHadad the king of Syria gathered all his host together: and there were thirty and two kings with him, and horses, and chariots: and he went up and besieged Samaria, and warred against it. And he sent messengers to Ahab king of Israel into the city, and said unto him, Thus saith BenHadad, Thy silver and thy gold is mine; thy wives also and thy children, even the goodliest, are mine.
And the king of Israel answered and said, My lord, O king, according to thy saying, I am thine, and all that I have. And the messengers came again, and said, Thus speaketh BenHadad, saying, Although I have sent unto thee, saying, Thou shalt deliver me thy silver, and thy gold, and thy wives, and thy children; Yet I will send my servants unto thee to morrow about this time, and they shall search thine house, and the houses of thy servants; and it shall be, that whatsoever is pleasant in thine eyes, they shall put it in their hand, and take it away.
This picture of Ben-Hadad is augmented and amplified a couple of generations later during the time of Elisha.
Another descendant of Hadad – also known as Ben-Hadad – comes to the throne of Syria. We see the events unfold in II Kings 6.
II Kings 6:24-25: And it came to pass after this, that BenHadad king of Syria gathered all his host, and went up, and besieged Samaria. And there was a great famine in Samaria: and, behold, they besieged it, until an ass's head was sold for fourscore pieces of silver, and the fourth part of a cab of dove's dung for five pieces of silver.
II Kings 7:1-20: Then Elisha said, Hear ye the word of the LORD; Thus saith the LORD, Tomorrow about this time shall a measure of fine flour be sold for a shekel, and two measures of barley for a shekel, in the gate of Samaria. Then a lord on whose hand the king leaned answered the man of God, and said, Behold, if the LORD would make windows in heaven, might this thing be? And he said, Behold, thou shalt see it with thine eyes, but shalt not eat thereof.
And there were four leprous men at the entering in of the gate: and they said one to another, Why sit we here until we die? If we say, We will enter into the city, then the famine is in the city, and we shall die there: and if we sit still here, we die also. Now therefore come, and let us fall unto the host of the Syrians: if they save us alive, we shall live; and if they kill us, we shall but die. And they rose up in the twilight, to go unto the camp of the Syrians: and when they were come to the uttermost part of the camp of Syria, behold, there was no man there.
For the Lord had made the host of the Syrians to hear a noise of chariots, and a noise of horses, even the noise of a great host: and they said one to another, Lo, the king of Israel hath hired against us the kings of the Hittites, and the kings of the Egyptians, to come upon us. Wherefore they arose and fled in the twilight, and left their tents, and their horses, and their asses, even the camp as it was, and fled for their life. And when these lepers came to the uttermost part of the camp, they went into one tent, and did eat and drink, and carried thence silver, and gold, and raiment, and went and hid it; and came again, and entered into another tent, and carried thence also, and went and hid it.
Then they said one to another, We do not well: this day is a day of good tidings, and we hold our peace: if we tarry till the morning light, some mischief will come upon us: now therefore come, that we may go and tell the king's household. So they came and called unto the porter of the city: and they told them, saying, We came to the camp of the Syrians, and, behold, there was no man there, neither voice of man, but horses tied, and asses tied, and the tents as they were. And he called the porters; and they told it to the king's house within.
And the king arose in the night, and said unto his servants, I will now show you what the Syrians have done to us. They know that we be hungry; therefore are they gone out of the camp to hide themselves in the field, saying, When they come out of the city, we shall catch them alive, and get into the city.
And one of his servants answered and said, Let some take, I pray thee, five of the horses that remain, which are left in the city, (behold, they are as all the multitude of Israel that are left in it: behold, I say, they are even as all the multitude of the Israelites that are consumed:) and let us send and see.
They took therefore two chariot horses; and the king sent after the host of the Syrians, saying, Go and see. And they went after them unto Jordan: and, lo, all the way was full of garments and vessels, which the Syrians had cast away in their haste. And the messengers returned, and told the king. And the people went out, and spoiled the tents of the Syrians.
So a measure of fine flour was sold for a shekel, and two measures of barley for a shekel, according to the word of the LORD. And the king appointed the lord on whose hand he leaned to have the charge of the gate: and the people trode upon him in the gate, and he died, as the man of God had said, who spake when the king came down to him.
And it came to pass as the man of God had spoken to the king, saying, Two measures of barley for a shekel, and a measure of fine flour for a shekel, shall be tomorrow about this time in the gate of Samaria: And that lord answered the man of God, and said, Now, behold, if the LORD should make windows in heaven, might such a thing be? And he said, Behold, thou shalt see it with thine eyes, but shalt not eat thereof. And so it fell out unto him: for the people trode upon him in the gate, and he died.
What makes this story so revealing about the character and nature of the spirit of Ben-Hadad is that wealth, money, and possessions – and the hoarding of them, keeping them close for fear of losing them – are so important that it is essential to go to war and carry that wealth along.
We see, then, that the essential nature of this presiding spirit is to deprive the people of God of their wealth, their resources, their finances – all that they have – and keep them so poverty-stricken they can't even find food to eat for survival's sake.
Notice, however, that it is the prophet of God – in the foregoing event, Elisha – who prophesies the restoration of that wealth to Israel. Twice more in Israel's history we see a king Ben-Hadad oppressing the nation, and twice more we see the prophets of God – Jeremiah and Amos – prophesying the retrieval of all that this spirit had stolen.
Throughout the history of Syria and the kings Hadad and Ben-Hadad, we see them joining forces with the kings of Assyria and Egypt in order to oppress God's people, and it is still a mark of that spirit in the world today. I will remind you once again that evil spirits always work together with one another in order to accomplish their goal and objective of stealing, killing and destroying.
You see, also, in the picture of the that lord upon whom the king leaned, the spirit of fear, doubt and unbelief. The fact that the prophet of God decreed total reversal to Israel's situation within a 24-hour period was simply too much. He spoke his doubt and unbelief out loud to the king, as well as to Elisha, the prophet. The words that came out of that man's mouth became his own destruction.
So it is today with Christians who fall prey to the spirits of Doubt and Unbelief. They are afflicted with the spirit of the Fear of Death, and when the Lord speaks something of a turnaround or reversal to their plight, and that turnaround comes within a period of time that their logic and human reasoning tell them is impossible, they choose to continue eating from the Tree of the Knowledge of Good and Evil. They wind up speaking the words that become their own judgment.
What we have seen and considered in the events as revealed in these Scriptures is a picture of today. We are living in the midst of chaos and destruction on a scale hitherto unknown. The promise of God to all of us is radical turnaround! Do we believe His Word?
Are we going to allow ourselves to be overtaken by the chaos? Are we going to allow ourselves to pay attention to the lies and the "fake news" designed to bring division and strife among people? Are we going to wake up and recognize the operation of the various demonic spirits, the Arché and the Kosmokrator who are hard at work to destroy this nation as well as the nations of the world?
Folks, we are the sons and daughters of the Most High God! Why are we sitting idly by allowing this garbage nonsense to permeate our society? It is time for us to become activists – spiritual activists! It is time for us to rise up against these demonic powers, subdue them and drive them out of our society! We have that authority, and we have that power in the name – the onoma – of the Lord Jesus Christ!
For those of you who've participated during the past three years in our Monday night Healing Prayer Conference Call, this is just a reminder that the calls have resumed on a once-a-month basis, the first Monday of each month. If you have a need for healing, or you have friends in need of healing, here is the number to call: (712) 775-7035. The Access Code is: 323859#. For Canadians who have difficulty getting in to this number, you can call (559) 546-1400. If someone answers and asks what your original call-in number was, you can give them the 712 number and access code.
At the same time, in case you are missing out on real fellowship in an environment of Ekklesia, our Sunday worship gatherings are available by conference call – usually at about 10:45AM Pacific. That conference number is (712) 770-4160, and the access code is 308640#. We are now making these gatherings available by Skype. If you wish to participate by video on Skype, my Skype ID is regner.capener. If you miss the live voice call, you can dial (712) 770-4169, enter the same access code and listen in later. The video call, of course, is not recorded – not yet, anyway.
Blessings on you!

Regner A. Capener
CAPENER MINISTRIES
RIVER WORSHIP CENTER
Temple, Texas 76504
Email Contact: CapenerMinistries@protonmail.com
All Coffee Break articles are copyright by Regner A. Capener, but authorization for reprinting, reposting, copying or re-use, in whole or in part, is granted –provided proper attribution and this notice are included intact. Older Coffee Break archives are available at http://www.RegnersMorningCoffee.com. Coffee Break articles are normally published weekly.

If you would like to have these articles arrive each morning in your email, please send a blank email to: AnotherCoffeeBreak@protonmail.com with the word, "Subscribe" in the subject line.  To remove yourself from the mailing list, please send a blank email to AnotherCoffeeBreak@protonmail.com with the word "Unsubscribe" in the subject line.
CAPENER MINISTRIES is a tax-exempt church ministry. Should you desire to participate and covenant with us as partners in this ministry, please contact us at either of the above email or physical addresses, or visit: http://www.RiverWorshipCenter.org.