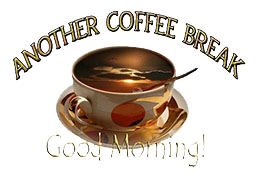 RULING AND REIGNING WITH GOD
Part 22
January 1, 2021
Before we took our break for Christmas, we were talking about the significance of righteous judgment.  I want to pick up on that again as we begin the new year.  2021 is going to be a year for the record books!  I know that some of the first four years of the Trump administration have been real barn-burners but get ready for some amazing events this coming year!
In Matthew 25 we have the parable of the talents, and the unprofitable servant who takes the talent entrusted to him and buries it instead of putting it to use so that it would profit the master.  Here, again, we have the judgment rendered in which the servant is cast into outer darkness.
J. H. Thayer tells us that this is a common Hebrew metaphor which depicts an individual "who is given over permanently to his willing and persistent ignorance of the things of God, and the accompanying ungodliness and immorality, together with their consequent misery in hell."
Peter's reference, therefore, to the "false teachers who bring in their damnable heresies" follows the same line of judgment that Jesus decrees when he writes "to whom the mist of darkness is reserved forever (aion) "throughout the eternity of the eternities."
These judgments, however, are not what we normally think of and refer to as "eternal judgment."
Let's talk about the first of several events recorded in Revelation 20 and 21.
Revelation 20:7-10:  And when the thousand years are expired, Satan shall be loosed out of his prison, And shall go out to deceive the nations which are in the four quarters of the earth, Gog and Magog, to gather them together to battle: the number of whom is as the sand of the sea. And they went up on the breadth of the earth, and compassed the camp of the saints about, and the beloved city: and fire came down from God out of heaven, and devoured them. And the devil that deceived them was cast into the lake of fire and brimstone, where the beast and the false prophet are, and shall be tormented day and night for ever and ever.
In this prophecy we see the loosing of Satan from the pit where he has been imprisoned for a thousand years.  Satan again goes forth to deceive the nations of the world — and from the description given, he is able to deceive a huge number who gather together against the city of Jerusalem.
Before we continue with this picture, it is important to note that for a thousand years of time up to this moment, Satan has had no ability to tempt, to deceive and to entice the thousands and millions of people who've been born during the thousand years.  Jesus, as we all know, is returning for an "overcoming Bride" — one who has overcome all of the flesh, the temptations of the world, and Satan!
From what I experienced when the Angel of the Lord took me forward into the future to see Satan loosed, and watch the battles against the people of God unfold, those folks who have grown up and had a knowledge of the Lord and a relationship would now see that relationship tested to the max!  Satan's intention is to ply his enticements and deception against a whole new batch of professing believers and use them against those who choose the Lord Jesus Christ as their beloved.
The battle that ensues once Satan gathers his forces and those who stand in agreement with him is earth's final battle.  The judgment of the Lord against him is now a dazzling display of the might and glory of God as fire (the Greek term used here is pur, which more literally translates as "lightning") consumes the armies from top to bottom.  [Here, we see the Greek word, katesthio, which means to "eat down" from the top.]
The eternal judgment that follows manifests as Satan, the Beast, and the False Prophet are cast into the lake of fire where they will be tormented throughout the eternity of the eternities.
(This is one of those places in the NT where you see the term, "forever," (aion) doubled to read like this:  aiona tou aionos," which we render "forever into forever," or "perpetuity upon perpetuity," or — as we have been describing — "the eternity of the eternities.")  In other words, there is no such thing as a terminus to this.  You can't call it "an event" because the word, event, has time incorporated into it.  You can't refer to it with any word or terminology which puts it within some specified framework incorporating a beginning and an end.  It is eternal — PERIOD!
Consider, now, the next recorded eternal judgment.
Revelation 20:11-15:  And I saw a great white throne, and him that sat on it, from whose face the earth and the heaven fled away; and there was found no place for them. And I saw the dead, small and great, stand before God; and the books were opened: and another book was opened, which is the book of life: and the dead were judged out of those things which were written in the books, according to their works. And the sea gave up the dead which were in it; and death and hell delivered up the dead which were in them: and they were judged every man according to their works. And death and hell were cast into the lake of fire. This is the second death. And whosoever was not found written in the book of life was cast into the lake of fire.
There is a second part of this "Final Judgment" which appears in Revelation 22.
Revelation 22:5-8:  And he that sat upon the throne said, Behold, I make all things new. And he said unto me, Write: for these words are true and faithful. And he said unto me, It is done. I am Alpha and Omega, the beginning and the end. I will give unto him that is athirst of the fountain of the water of life freely. He that overcometh shall inherit all things; and I will be his God, and he shall be my son. But the fearful, and unbelieving, and the abominable, and murderers, and whoremongers, and sorcerers, and idolaters, and all liars, shall have their part in the lake which burneth with fire and brimstone: which is the second death.
This "Great White Throne Judgment" has sometimes been referred to as the "Bema," but the Greek word, bema, actually describes a moveable judgment seat that moves from place to place with the Judge.
In any event, what we see is the result of a law of the universe being enacted.
When God created the Heavens and the Earth, He set in place certain immutable (absolutely unchangeable) laws which carry specific consequences when they are violated.  The laws and the consequences that follow are not a product of the wrath of God — and He DOES have wrath (the Hebrew word for wrath is: chemah, and the Greek word is, orge: both words mean: violent passion, hot displeasure, heat, anger) — they are the result of the arbitrary choices we make, and the callous disregard people have for God's universal law.
Before we wrap up this very brief look at the doctrine of eternal judgment, there is an aspect of judgment that we must consider.
Revelation 1:5b-6:  Unto him that loved us, and washed us from our sins in his own blood, And hath made us kings and priests unto God and his Father; to him be glory and dominion for ever and ever. Amen.
Think about the role of the priest for a minute.  The priest takes the sins of the people upon himself, acting as an intercessor, and presents himself before the King of Kings seeking mercy and forgiveness.  In our role as priests unto God, we act within the person of Jesus Christ, Who — as Paul writes — makes intercession on our behalf.  Look at the way he describes this in writing to the Hebrews:
Hebrews 7:25-26:  Wherefore he is able also to save them to the uttermost that come unto God by him, seeing he ever liveth to make intercession for them. For such an high priest became us, who is holy, harmless, undefiled, separate from sinners, and made higher than the heavens;
  THAT is one of our roles in Christ Jesus.
But that isn't the only role.  We are also created to be kings.  We are supposed to be the kings that Jesus is King of.  Among the areas of responsibility and function that kings operate in is to execute judgment.  That judgment generally has a finality to it.
Take a look at some of the ways that kings' judgment is described by Solomon in Proverbs:
Proverbs 8:12-21:  I wisdom dwell with prudence, and find out knowledge of witty inventions. The fear of the LORD is to hate evil: pride, and arrogancy, and the evil way, and the froward mouth, do I hate. Counsel is mine, and sound wisdom: I am understanding; I have strength. By me kings reign, and princes decree justice. By me princes rule, and nobles, even all the judges of the earth. I love them that love me; and those that seek me early shall find me. Riches and honour are with me; yea, durable riches and righteousness. My fruit is better than gold, yea, than fine gold; and my revenue than choice silver. I lead in the way of righteousness, in the midst of the paths of judgment: That I may cause those that love me to inherit substance; and I will fill their treasures.
Proverbs 16:12-15:  It is an abomination to kings to commit wickedness: for the throne is established by righteousness.  Righteous lips are the delight of kings; and they love him that speaketh right.  The wrath of a king is as messengers of death: but a wise man will pacify it. In the light of the king's countenance is life; and his favour is as a cloud of the latter rain.
Proverbs 20:26, 28:  A wise king scattereth the wicked, and bringeth the wheel over them.  Mercy and truth preserve the king: and his throne is upholden by mercy.
Proverbs 21:1:  The king's heart is in the hand of the LORD, as the rivers of water: he turneth it whithersoever he will.
I realize that this is a rather narrow selection from the Word, and we could probably do many pages of references, but these verses draw a pretty accurate picture of a king and the way in which God characterizes the role and boundaries of judgment placed in the hand of the king.
The judgment that the King of Kings renders is eternal.  It is based in God's universal, immutable Law that NEVER varies one iota!  We, as those kings answerable to the King of Kings, MUST have that character of righteous judgment and justice operating in and through us!
During the last few weeks, as I have been meditating on the nature of our authority in Christ, Holy Spirit has given me some pictures that I would like to share with you.
There is a whole lot revealed in the way Jesus prayed prior to His taking the disciples to the Garden of Gethsemane.  The words that Jesus prayed reveal His plan and purpose for us, as well as the destiny we have that Father, Son & Holy Spirit chose for us before the foundations of the world.
John 17:1-5: Father, the hour is come; glorify thy Son, that thy Son also may glorify thee: As thou hast given Him power over all flesh, that He should give eternal life to as many as thou hast given him.
And this is life eternal, that they might know thee the only true God, and Jesus Christ, whom thou hast sent. I have glorified thee on the earth: I have finished the work which thou gavest me to do. And now, O Father, glorify thou me with thine own self with the glory which I had with thee before the world was.
When Jesus begins His prayer, he makes the statement, "As you have given Him (exousia) authority(delegated right, power, strength, jurisdiction) over all flesh….
We can see that Father invested and delegated His authority into Jesus Christ. Next, He says the following:
….that He should give eternal life to as many as thou hast given Him.
Implicit in Jesus' statement is the fact that the authority vested in Him was a natural byproduct of eternal life.  Do you see it?
Eternal Life is forever.  Flesh is transitory.  "Forever" can dictate conditions, behavior, life in general to "flesh."
"Flesh," you see, is the state of fallen men and women.  "Flesh" describes those who have not taken advantage of the redemption provided by the Lord Jesus Christ.  "Flesh" describes those who have not died with the Lord in the waters of baptism and risen from the dead to eternal life in Him.
We could go on and on, but you get the picture, I'm sure!
Let's jump ahead in John 17 to the next few verses.
John 17:6-10: I have manifested (phaneroo—rendered apparent, revealed) thy name (onoma) unto the men which thou gavest me out of the world: thine they were, and thou gavest them me; and they have kept thy word. Now they have known that all things whatsoever thou hast given me are of thee.
You see what Jesus is saying, right?  He has revealed and made the disciples to know and understand what the character, nature and essence of Father is.  He continues with saying that these were with Father in the beginning, that they belonged to Him, prior to Father releasing them to Jesus. 
For I have given unto them the words which thou gavest me; and they have received them, and have known surely that I came out from thee, and they have believed that thou didst send me.
This is critical to knowing and understanding where our authority comes from, and why we have this kind of supernatural authority.
I pray for them: I pray not for the world, but for them which thou hast given me; for they are thine. And all mine are thine, and thine are mine; and I am glorified in them.
Jesus now says that things have gone full circle.  The disciples were with Father before He delegated them to Jesus.  Now Jesus has accomplished in them those revelations they needed to have in order to function as Him in the world, and is returning their care and existence to Father.
We continue on in Jesus' Prayer.
John 17:11-16: And now I am no more in the world, but these are in the world, and I come to thee. Holy Father, keep through thine own name (onoma) those whom thou hast given me, that they may be one, as we are.
While I was with them in the world, I kept them in thy name (onoma): those that thou gavest me I have kept, and none of them is lost, but the son of perdition; that the scripture might be fulfilled.
This is an interesting revelation.  Jesus maintained the disciples existence through Father's nature, character and makeup.  Now He is returning their keep to Father (because of his impending departure) and requesting that Father continue to maintain that supernatural existence in them so that they could continue His ministry and existence in the world.
Let's expand on this revelation next week.
In case you are missing out on real fellowship in an environment of Ekklesia, ourSunday worship gatherings are available by conference call – usually at about 10:30AM Pacific.  That conference number is (712) 770-4160, and the access code is 308640#.  We are now making these gatherings available on video usingZOOM.  If you wish to participate by video on ZOOM, our login ID is 835-926-513.  If you miss the live voice-onlycall, you can dial (712) 770-4169, enter the same access code and listen in later.  The video call, of course, is not recorded – not yet, anyway.
Blessings on you!
Regner
Regner A. Capener
CAPENER MINISTRIES
RIVER WORSHIP CENTER
Temple, Texas 76502
Email Contact: CapenerMinistries@protonmail.com
All Coffee Break articles are copyright by Regner A. Capener, but authorization for reprinting, reposting, copying or re-use, in whole or in part, is granted –provided proper attribution and this notice are included intact. Older Coffee Break archives are available . Coffee Break articles are normally published weekly.

If you would like to have these articles arrive each morning in your email, please send a blank email to: AnotherCoffeeBreak@protonmail.com with the word, "Subscribe" in the subject line.  To remove yourself from the mailing list, please send a blank email to AnotherCoffeeBreak@protonmail.com with the word "Unsubscribe" in the subject line.
CAPENER MINISTRIES is a tax-exempt church ministry. Should you desire to participate and covenant with us as partners in this ministry, please contact us at either of the above email or physical addresses, or visit: http://www.RiverWorshipCenter.org.