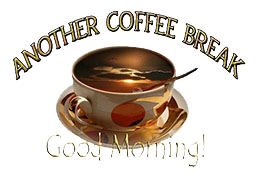 RULING AND REIGNING WITH GOD
Part 16
November 13, 2020
In order to maintain the continuity between last week's discussion and this week's, Let's pick up with some of the statements we wrapped last week with.  We go back to Isaiah's prophecy.
In Isaiah 28:13, we are told, "But the Word of the Lord was unto them precept upon precept, precept upon precept, line upon line, line upon line, here a little, and there a little; that they might go, and fall backward, and be broken, and snared, and taken."
What Isaiah was driving at, even some 700 years or so before Paul's directive to the Hebrews, was that folks had lost sight of the Spirit of the Law.
Paul takes up this same theme and is essentially saying to the body of Christ, "There is nothing left for you to do!  Pleasing the Lord is not in the keeping of laws, statutes and commandments; pleasing the Lord and having fellowship with Him is not in the doing of things, it is in BEING in Him!"
And THAT, Family, is also where our ability to rule and reign with Him resides!
Everything that could possibly have been done that had been a part of the past was finished.  Jesus was the finishing of the Law, the Statutes and the Commandments.  He didn't invalidate them, as the "religionists" of the day would like to believe; He wrapped them into the very agape nature of Father God and fellowship with Him!
That wasn't doing away with them, but it WAS doing away with the observance of them as laws and commandments by force!
Unfortunately, the body of Christ has been caught up in the same dilemma today with opposite extremes.  On one hand, you have those who run with it so far to the right that "Grace" covers everything including their continuance in sin and utterly perverse activities.
Much of the teaching on Grace misses the fact that Grace is the enabling and empowerment by the Holy Spirit to do and accomplish what the Lord gives us to do — both past and present.
Within the LGBT agenda, there are those who profess to be born-again (even supposedly Spirit-baptized) Christians who maintain their right to "love whomever they choose" and/or marry someone of the same sex because "God is a God of love, and His Grace covers us."
On the other side of the pendulum swing are those who preach and teach the necessity of digging into one's past, their family histories, past generations (in some cases attempting to go back ten generations or more) in order to deal with iniquities (a fancy word which essentially describes a character flaw, or a twist in one's way of thinking) or "family curses', or the visiting of the sins of the father upon the children, etc., etc., etc., ad    infinitum.
When Jesus went to the Cross Isaiah wrote, "Surely He has suffered and accepted as His own our maladies, our anxieties, our calamities, our disease and sicknesses, and carried our anguish, pain and grief:
"Yet we fabricated and maliciously invented His being stricken violently, beaten, punished, wounded and slaughtered as if by God -- choosing to believe that God browbeat, demeaned and looked down upon Him.
"But He was broken and profaned for our rebellion, our revolt, our apostasy and our [religious] quarrel against God;
"He was crushed, oppressed and smitten, and (emotionally) broken into pieces for our perversity, our evil, our mischief, sins and faults; the breaking and ridiculing of our peace, our welfare, our prosperity, our health and our safety was upon Him;
"And with His bloodied and blue wounds we are cured, mended, repaired and made thoroughly whole."  (Isaiah 53:4-5, RAC Translation & Amplification)
Understand?
All of that happened BEFORE He went to the Cross!  Do you see anything He didn't cover?
Then consider what happened on the Cross.
Remember what happened when the centurion pierced Jesus' side while He was hanging on the Cross?  Water and blood came forth from Him.  Jesus' last words before He died were, "It is finished!"
And what was finished?  Death.
What was finished?  A new birth was taking place: a bride was being birthed for the Lord Jesus Christ.  But this birth was unlike any in history.  In the realm of the flesh, a birth takes place in the midst of  water and blood.  Babies come forth out of the water or amniotic fluid that keeps them alive while they are still in the womb, and blood accompanies the birthing process.
Jesus, however, made it clear that this new birth was NOT of water — not in the normal sense — nor of blood, even though His blood was shed in the process.  A supernatural transformation — a regeneration — was taking place.  This new birth was taking place in that realm which has authority and power over the flesh and the soul: the spirit.  A dimensional change was occurring.  We were being changed from slaves to rulers!  A preparation process was beginning to unfold which would result in radical transformation in us.
Hence, Jesus said to Nicodemus, "That which is born of the flesh is flesh; and that which is born of the Spirit is spirit."
Because death only affects our flesh, because death has power over unredeemed flesh, a new kind of birth had to take place — one that had never before occurred in history.
Now you're beginning to get the picture.  Jesus' most earnest desire is that we promulgate, that we announce to the world the fact that He kept our appointment with death.  We no longer have to suffer death, disease, sickness, infirmity, poverty, etc.  But there's more.
It is important that we not only show the world our deliverance from death: we must also demonstrate to Satan, to principalities, to rulers of this world's darkness, that we've been set free from the curse of death, that we've been freed from Satan's dominion, that we've been restored the authority, the power and the dominion originally given to Adam in the Garden of Eden. 
Water baptism — as we have already discussed in a past series — does just that.  This ordinance — this statute — has enormous spiritual significance.  This isn't for the world's sake, even though it is part of an outward show, a demonstration of a spiritual regeneration that has taken place.
This is a "Hands Off!" declaration to Satan.  This is the posting of a legal decree which clearly states we are no longer members of that class of human beings subject to the Law of Sin and Death.
The old being which was subject to death and had the "knowledge virus" in our genes has been put to death. The appointment with death has been kept.  The person who then comes up out of the water is raised from the dead by the Spirit of God.  This newly-born individual is born again — both of water AND of the Spirit!  Once again we have Paul's description to the Romans:
"All of us who have been baptized into Christ Jesus have been baptized into His death." 
Yessir!  The appointment with death has been kept.  That means that death can no longer rule over us — we rule over death!
And again Paul says, "as Christ was raised from the dead through the glory of the Father, so we too might walk in newness of life."
The "new us" is no longer subject to the Law of Sin and Death.
Romans 8:2:  For the law of the Spirit of life in Christ Jesus hath made me free from the law of sin and death.
The "new us" is free from death, sickness, disease, infirmity, weakness, poverty, need, etc.  Now we're free to demonstrate Jesus!  We are free to demonstrate His rulership over all!
Jesus death on the Cross freed us from the "dead works of the Law."  The Cross established a line of demarcation between the past and the future.  The Cross means that we can move forward into our destinies in the Lord Jesus Christ.
The Cross means that we no longer have to repeat the rituals of repentance and asking for forgiveness of all of our sins.  When Jesus' was pierced through by the Centurion, blood and water came out of His side.
According to the archaeological expedition conducted back in the late 1980's by Ron Wyatt, when he found the Ark of the Covenant, there were traces of blood on the Mercy Seat that had dripped down through the crack in the earth above where the base of the Cross had been dropped into a hole. 
Jesus' blood was the ONCE AND FOR ALL SACRIFICE!  It was a physical demonstration, but it had legal implications as far as the Law of Moses was concerned!
Our sins, our iniquities, our faults and failures were paid for, ONCE AND FOR ALL TIME!  So once we are in Christ, we've been set free from the continual need for repentance from dead works.  We CAN go on to the perfecting and completing that Jesus Christ has for us!
We can go on into the preparation processes that Holy Spirit wants to take us through in order to change our past nature and character from the places of servitude and dependence on a lifestyle and behavior which is the very antithesis of Who Jesus is.
Stop and think for moment about the habits and practices you've lived with.  Think about your past speech patterns.  How have you spoken when expected events didn't take the course you intended or desired?  Was it discouragement?  Was it doubt?  Did you speak poorly of yourself or your abilities as a result?
Or did you speak faith?  Did you speak positively about the goal and intended outcome, even if it was taking longer than you hoped for?
What about God's promises to you personally?  What has God spoken to you about events to unfold in your life?  Have they occurred yet, and do you believe without the slightest doubt — and say so verbally —that those events will unquestionably be fulfilled?
You get the picture, I'm sure.  You are all familiar with the statement in Proverbs 23:7:
"As [he] a man thinketh in his heart, so is he."
Let me finish this though with a corroborating statement that Jesus made.
Matthew 12:36-37:"But this I declare to you: For every idle, non-productive, "unfruitful" word that men shall permit to come out of their mouths, they shall give a reason and account of in the day of God's Tribunal.
"Because by the very nature of the words and conversation that comes out of your mouth, you will be considered and rendered as just or innocent; and by the same token, whatever negative words or conversation coming forth from your lips will bring forth a judgement and condemnation against you."  (RAC Translation & Amplification)
You get the picture, I'm sure!
Our mouths are specifically responsible for the kind of rulership that we were created for.  If we use our mouths unfruitfully, judgement is rendered against us.  There is power and authority — for good or for evil, both for or against us — in the way we speak.
You all understand that faith is a main ingredient in the process of ruling and reigning with the Lord.  Right?  So let me pose a few questions for you to chew on.
Has God ever said something that He didn't fulfil?   Has He ever made a promise that He didn't keep?   Has He ever covenanted with any of us that He didn't guarantee?
Consider the following example:
Matthew 10:7-9:And as ye go, preach, saying, The kingdom of heaven is at hand. Heal the sick, cleanse the lepers, raise the dead, cast out devils: freely ye have received, freely give. Provide neither gold, nor silver, nor brass in your purses, Then we have the following proofs of performance:
Matthew 11:4-6:  Jesus answered and said unto them, Go and show John again those things which ye do hear and see: The blind receive their sight, and the lame walk, the lepers are cleansed, and the deaf hear, the dead are raised up, and the poor have the gospel preached to them. And blessed is he, whosoever shall not be offended in me.
And how about this one?
Luke 10:17-20:  And the seventy returned again with joy, saying, Lord, even the devils are subject unto us through thy name. And he said unto them, I beheld Satan as lightning fall from heaven. Behold, I give unto you power to tread on serpents and scorpions, and over all the power of the enemy: and nothing shall by any means hurt you.
Notwithstanding in this rejoice not, that the spirits are subject unto you; but rather rejoice, because your names are written in heaven.
Sounds pretty simple, doesn't it?  Yet for some reason, a huge majority of God's people don't take advantage of what Jesus paid for on their behalf.
You realize, don't you, that we've been redeemed from the curse?  Everything that Jesus paid for on the Cross is ours, so long as we believe it.
The problem with many "believers" is that they don't!  Of course they believe that Jesus saves, that He heals, that He delivers, that He sets us free, that He raises the dead, "but that's for someone whom God has anointed to do those things, not me!"
The consequence is that we live our lives in unbelief when it comes to taking care of our own needs.  As I write these notes for today, we lost our beloved brother, GeorgeRobinson.  George could pray for other people and see an abundance of miracles.  He healed the sick, cast out demons, raised the dead, spoke the Word and people were filled with the Holy Spirit.   I ministered with George on many occasions, mostly in telephone conferences, and he was a blessing to be around, or to fellowship with.
George had a failing, however.  He could easily apply the Word in ministering to others, but applying it to himself was another matter entirely.   I called and prayed for him when he was in the hospital more times than I can count.  The Lord always raised him up, and he was sent home from the hospital shortly thereafter.
When I talked to him about this issue, he would say that he knew the Word, but somehow couldn't apply it to himself.  That's a rotten trick of the Enemy!  He deceives God's people into believing that they can do for others, but not themselves.  On the other hand he deceives God's people into believing that they can have those things, but "they are not spiritual enough to do it for others."
I don't want to point fingers at George.  This is a common failing among believers.  I've even been guilty of it myself.
Consider this.  You are fighting with some issue and you start praying about it.  "Lord, I need healing."
Really?  What did Jesus say?  "I have given you all authority and power over all sickness, disease, infirmity, etc.  Why should I have to do for you what you can easily do for yourself?  Speak the word of authority!"
You're being harassed by Satan.  Your income has dropped so that you cannot pay your bills.  You are about to be evicted from your home of many years.   You start praying, "Lord help me!"   Once again, He has given you the authority to speak to the situation.  You don't need to pray about it.  Speak to your finances.  No matter what the Lord asks you to do from that moment forward, do it.  Watch the blessing of the Lord flow!
We could stay on this theme for hours, but you get the picture.  Don't just pray about things that God has already given you the authority over.  God's answer to you will be, "Why are you in unbelief?  I have given you the authority to deal with it."
In case you are missing out on real fellowship in an environment of Ekklesia, ourSunday worship gatherings are available by conference call – usually at about 10:30AM Pacific.  That conference number is (712) 770-4160, and the access code is 308640#.  We are now making these gatherings available on video usingZOOM.  If you wish to participate by video on ZOOM, our login ID is 835-926-513.  If you miss the live voice-onlycall, you can dial (712) 770-4169, enter the same access code and listen in later.  The video call, of course, is not recorded – not yet, anyway.
Blessings on you!
Regner
Regner A. Capener
CAPENER MINISTRIES
RIVER WORSHIP CENTER
Temple, Texas 76502
Email Contact: CapenerMinistries@protonmail.com
All Coffee Break articles are copyright by Regner A. Capener, but authorization for reprinting, reposting, copying or re-use, in whole or in part, is granted –provided proper attribution and this notice are included intact. Older Coffee Break archives are available . Coffee Break articles are normally published weekly.

If you would like to have these articles arrive each morning in your email, please send a blank email to: AnotherCoffeeBreak@protonmail.com with the word, "Subscribe" in the subject line.  To remove yourself from the mailing list, please send a blank email to AnotherCoffeeBreak@protonmail.com with the word "Unsubscribe" in the subject line.
CAPENER MINISTRIES is a tax-exempt church ministry. Should you desire to participate and covenant with us as partners in this ministry, please contact us at either of the above email or physical addresses, or visit: http://www.RiverWorshipCenter.org.