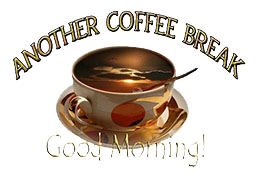 RULING AND REIGNING WITH GOD
Part 15
November 6, 2020
Many of you have heard me say the following statements in the past, but for the sake of today's sharing, it is imperative that they be shared again.
The Body of Christ has been through several generations of teaching and learning what I have come to call "escapism."  Escapist doctrines are those which permit God's people to "hang on" by the skin of their teeth with salvation and baptism doctrines, waiting for that day when they will be "changed in the twinkling of an eye," and raptured out of here.  Escapist doctrines do not teach or recognize the necessity of thlipsis.  They present no understanding of the need for overcoming.  They encourage looking for that "last trumpet" to blow so Christians can be snatched out of this world, away from the doom and gloom to come.
These doctrines are foreign to everything Jesus lived and demonstrated before His people.  A "rapture," (at least within the context of most contemporary teaching) in the event such a thing were to happen, should never become a goal, a focus of attention or objective in the purposes of the Bride.  Being "zapped" and suddenly changed or conformed to the image of Christ is the very antithesis of Jesus' whole onoma.
People who live this way wind up being cheated out of the glory that is to come, never mind the glory of His presence in this present age.  They also succumb to a deceitful trick of Satan designed to keep Jesus Christ from ever receiving "His inheritance in the saints." 
What is His inheritance?  A Bride who has walked with Him!  A Bride who has walked in the same path He walked; who has learned through the things she has likewise suffered; who has overcome every obstacle in her path to become His co-equal Counterpart, His Other Self; who has become One with Him in every aspect of her existence; whose onoma has been changed and molded with His new onoma-- in other words, one whose breath, whose heartbeat, whose every cell and corpuscle, whose very existence brings pleasure, delight to Him, and fellowships with Him at His peer level.
In a previous article entitled, "It is Finished," we talked about the fact that all Creation came into existence for the sole purpose of bringing into being a people who would complement Jesus Christ, a people who would go through all that He went through, and choose Him in the midst of overcoming the world, the desires of the flesh and the obstacles of the spirit.  This world has simply served as a working laboratory in order that His heart's desires and objectives could be achieved.  The laboratory is not the end of things; it has simply been the domain in which His objectives could be achieved, perfected and completed.
Having overcome all, Jesus inherited the Throne which was His Father's good pleasure to give.  Consider now the promise that John heard, "And I saw a new heaven and a new earth; for the first heaven and first earth passed away, and there is no longer any sea.  And I saw the holy city, New Jerusalem, coming down out of heaven from God, made ready as a bride adorned for her husband..............And He who sits upon the throne said, 'Behold I am making all things new.'.........He who overcomes shall inherit all things, and I will be his God and he will be My son." (see Revelation 21:1-7) NASB
"And one of the seven angels........spoke with me, saying, 'Come here, and I shall show you the Bride, the wife of the Lamb.'  And he carried me away in the Spirit to a great and high mountain, and showed me the holy city, Jerusalem, coming down out of heaven from God, having the glory of God.  Her brilliance was like a very costly stone, as a stone of crystal-clear jasper..........
....And I saw no temple in it, for the Lord God, the Almighty, and the Lamb, are its temple.  And the city has no need of the sun or of the moon to shine upon it, for the glory of God has illumined it, and its lamp is the Lamb.  And the nations shall walk by its light, and the kings of the earth shall bring their glory into it........Its gates shall never be closed; and they shall bring the glory and the honor of the nations into it......"  (see Revelation 21:9-26) NASB
That is the rulership of the Throne!  That is the glory reserved for the Bride.  That is the final place of the overcomer.  There can be no other destiny for those who overcome, even as Jesus Christ also overcame.  But it began (and must begin) in this present day and age, and in our present circumstances.
My brethren!  My sisters!  All those of you to whom the Lord has joined us within the Ekklesia!  Allow nothing to stand in your path.  There is no obstacle you cannot overcome, because Jesus first overcame!  There is no spirit of the Enemy you cannot conquer and dethrone.  By the same token, there is no spirit you can ignore, whitewash, or gloss over.  There has been no temptation to come your way which is more than you can deal with, that Jesus did not first overcome.
The throne awaits!  The crown awaits!  Being a part of the living, intimate Bride of Christ awaits!  But you must take the Throne -- NOW!!!  You must overcome -- NOW!!!  Although the Throne of the Lord Jesus Christ will cost you everything, there is no price you can pay that you will ever regret!
It has cost Della and me EVGERYTHING from time to time throughout the 37-plus years we've been married.  We have no regrets.  There is nothing that we've lost — including our reputations — that the Lord has not restored!  We have come through it all better seasoned and stronger than ever.   We have learned what it means to rule, and we are still learning!
Let me steer this discussion differently for a bit.
One of the biggest keys to ruling and reigning with the Lord is understanding the difference between relying on the Law and listening to Holy Spirit.  In his letter to the Hebrews, Paul lays out several issues where God's people tend to think legalistically.  They try to repeat principles of the past instead of thinking with the present and the future and what God is saying NOW!
We've talked about these things in bygone years, but it's time to look at them again within the context of ruling and reigning with the Lord.
Let's begin with what Paul wrote to the Hebrews:
Hebrews 6:1-3:  "Therefore leaving the principles of the doctrine of Christ, let us go on unto perfection; not laying again the foundation of repentance from dead works, and of faith toward God, Of the doctrine of baptisms, and of laying on of hands, and of resurrection of the dead, and of eternal judgment. And this will we do, if God permit."
I know that one's initial reaction to this scripture could easily be, "What does any of this have to do with ruling and reigning with Jesus Christ?"  The simple answer is that if we continue with these doctrines, we are living in the past.  That essentially means we are relying on the Law — New Testament Law, perhaps, but Law nevertheless.
We are not designed that way, and we cannot live in the past.   Living in and walking in the Spirit is a totally NOW, daily and momentary event in God!
I have felt like we really need to understand the true nature of these foundations —
(1) repentance from dead works,
(2) faith toward God,
(3) the doctrine (or teaching) of baptisms,
(4) laying on of hands,
(5) resurrection of the dead, and
(6) eternal judgment — in order for us to progress from the growing up place as teknonsto becoming fully grown and matured huios.
Because of the realm of the spirit that we enter into as fully grown and mature believers, and the enormous responsibility that comes with it, Paul makes it abundantly clear that we don't get to "go on to perfection" without God's specific permission. 
The realm of the spirit we enter into as matured believers brings with it enormous capabilities, stupendous access to the Heavenlies, and operation in the realm of power that has eternal consequences.  That, my friends, is the realm of ruling in and with Christ Jesus!
It isn't because God is trying to hold something back from us out of some agenda of personal preference; it's for the sake of our spiritual protection and His love for us that He withholds this realm until the foundations are properly laid.
With that said, let's take a deeper look at what Paul is saying.  Both the original Greek text and the Aramaic text put these statements in a clearer and much more detailed realm of understanding.
Hebrews 6:1-3, RAC Translation & Amplification:  Therefore, and as a consequence, it is critically important that we forsake [what  Jesus has already eradicated from existence] the beginnings and commencement of the [initiating] Word of the Anointed One and His Anointing (Jesus Christ),
Let us move forward energetically to the place of completion and consummation; not laying down [or setting in front of you as a continual requirement] the legalistic requirement to repent, and re-do your thought processes concerning the old, dead works and requirements of the Law [as though it were necessary in order to attain redemption from past sins or iniquities],
Under the guise that this builds faith in and toward God, the line-upon-line, precept-upon-precept instruction in the purification processes in baptisms, the necessity of laying on of hands (for impartation or conveyance of power), [the foundational truth that Jesus provides] resurrection from the dead and cancelation of the curse of death, and — finally — the understanding and revelation of the judgment and decrees that exist throughout the eternity of the eternities.
And this is what we will be enabled to do conditional upon God's transfer of authority, granting license and liberty to move past these foundations.
To place Paul's statements in context, it is   important to remember that he was writing to Jewish Christians who had grown up under, and subject to, the Law of Moses.  For them to walk and live and grow up IN CHRIST — never mind having Christ in them — they needed to totally free from the Law and its constraints.  They needed to understand that Jesus was the complete fulfillment of the Law, and that no aspect of the Law could be alive in them, their thinking, or their behavior.
When Paul begins his discourse, he identifies six specific areas of legalistic understanding they have grown up with (and I will label them as they understood them):
(1) Atonement for sins
(2) Trusting God (albeit from a place of fear)
(3) The washing of hands and/or baptism as an act of separation from uncleanness
(4) The laying on of hands (from the perspective of prophetic anointing)
(5) Resurrection of the dead (viewed as an act only after the coming of Messiah, and ONLY for the purpose of being judged by God
(6) Eternal judgment (as being cast off from God)
We are going to try and just deal with the first aspect of this "leaving behind" today: NOT revisiting and reenacting the dead works of the Law.
The Jewish Christians were not — and are not — the only people who still live their lives continuing to apply the law (or even modern man-made laws) to themselves as believers.
Religion has become so intertwined into the modern life of Christians that they don't realize just how much of their lives are operating in a sub-standard mode.
Religion places performance standards and a set of measurements that folks have to live up to that have absolutely nothing to do with our progress in God.  Let me give you a few examples:
1. Don't smoke.
2. Don't drink wine, beer or hard liquor.
3. Don't go to dances.
4. Don't frequent the theaters, watch movies — even television is bad for you.
5. Ladies, make sure you wear long dresses.
6. It is improper for women to wear pants because they will look like men.
1. No wearing of jewelry.
2. No fancy hairstyles — women should keep their hair plain.
3. When you pray, make sure you pray on your knees.
4. You must attend church on Sunday morning, Sunday Evening, and either Tuesday or Wednesday night for Bible Study.
This list could go on and on and on, but you get the idea.  Nowhere in the Word do you find any of these things.  None of these things are a measure of holiness, and none of these things have anything to do with one's relationship with the Lord — and here's the caveat: UNLESS Holy Spirit says so personally to them!
You get it don't you?
What the Lord is after in us is getting rid of the practice of doing things by rote, by habit.  When we get in that rut, we lose sight of what it means to rule over our flesh, over our emotions, over our thinking — really, over everything!
I grant you that smoking isn't good for you, and drinking hard liquor will create long-term physical problems, but these aren't things that Jesus requires of us in order to come to Him.  I don't recommend that people smoke cigarettes or chew tobacco, but that isn't a requirement I can place on anyone!  That's something that only Holy Spirit can require of you.
Della and I enjoy a glass of wine — and Paul even encouraged Timothy to "drink a little wine for thy stomach's sake and thine oft infirmities" — but at the same time, our liberty in having a glass of wine is not license to drink to excess or to over-imbibe; and that rule can be applied to just about everything!
It isn't the drinking of wine or having a cup of coffee, or a bottle of beer that is the issue:
It is the drinking to excess that creates problems in our responsiveness to the Lord.   There is also the instance for some folks who simply cannot have even a single drink of wine or beer or anything alcoholic because of the responses it produces in them.  This is, again, something that ONLY Holy Spirit can require as an act of personal obedience.
When Paul addresses the Hebrew Christians, he is also addressing us as modern-day believers in Christ Jesus.  When he begins drawing the picture of "going on to completeness" he starts with "not laying again, the foundations of repentance from dead works."  That's a mouthful!
My amplified translation of the Greek hardly does justice to what Paul is communicating by the Spirit.  First of all, he lays a foundation (pun intended) for our "going on" by saying that the real issue among believers is "religion."  He is referring to "the works of the Law," in the same way that John writes under the direction of the Lord to the seven Ekklesias saying, "I know thy works."
Before I continue, let's define "repentance from dead works."
Under the Law of Moses, the Israelites were required to keep not only the ten commandments but a series of some 600-plus laws, statutes, and commandments, not counting a fistful of feast-days beyond those that the Lord specifically instructed.
When Isaiah opens up his prophecies to Israel, the Word of the Lord through him is that God is sick of the sacrifices and burnt offerings, the keeping of the new moon feasts, etc., and that he will hide His face from them and not hear or respond in any way because of the filth they continue in all the while they "keep His commandments."
In Isaiah 28:13, we are told, "But the Word of the Lord was unto them precept upon precept, precept upon precept, line upon line, line upon line, here a little, and there a little; that they might go, and fall backward, and be broken, and snared, and taken."
What Isaiah was driving at, even some 700 years or so before Paul's directive to the Hebrews, was that folks had lost sight of the Spirit of the Law.
Paul takes up this same theme and is essentially saying to the body of Christ, "There is nothing left for you to do!  Pleasing the Lord is not in the keeping of laws, statutes and commandments; pleasing the Lord and having fellowship with Him is not in the doing of things, it is in BEING in Him!"
And THAT, Family, is also where our ability to rule and reign with Him resides!
And we've got more next week!
In case you are missing out on real fellowship in an environment of Ekklesia, ourSunday worship gatherings are available by conference call – usually at about 10:30AM Pacific.  That conference number is (712) 770-4160, and the access code is 308640#.  We are now making these gatherings available on video usingZOOM.  If you wish to participate by video on ZOOM, our login ID is 835-926-513.  If you miss the live voice-onlycall, you can dial (712) 770-4169, enter the same access code and listen in later.  The video call, of course, is not recorded – not yet, anyway.
Blessings on you!
Regner
Regner A. Capener
CAPENER MINISTRIES
RIVER WORSHIP CENTER
Temple, Texas 76502
Email Contact: CapenerMinistries@protonmail.com
All Coffee Break articles are copyright by Regner A. Capener, but authorization for reprinting, reposting, copying or re-use, in whole or in part, is granted –provided proper attribution and this notice are included intact. Older Coffee Break archives are available . Coffee Break articles are normally published weekly.

If you would like to have these articles arrive each morning in your email, please send a blank email to: AnotherCoffeeBreak@protonmail.com with the word, "Subscribe" in the subject line.  To remove yourself from the mailing list, please send a blank email to AnotherCoffeeBreak@protonmail.com with the word "Unsubscribe" in the subject line.
CAPENER MINISTRIES is a tax-exempt church ministry. Should you desire to participate and covenant with us as partners in this ministry, please contact us at either of the above email or physical addresses, or visit: http://www.RiverWorshipCenter.org.