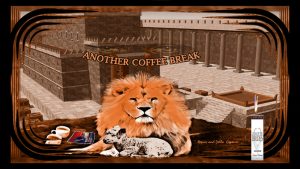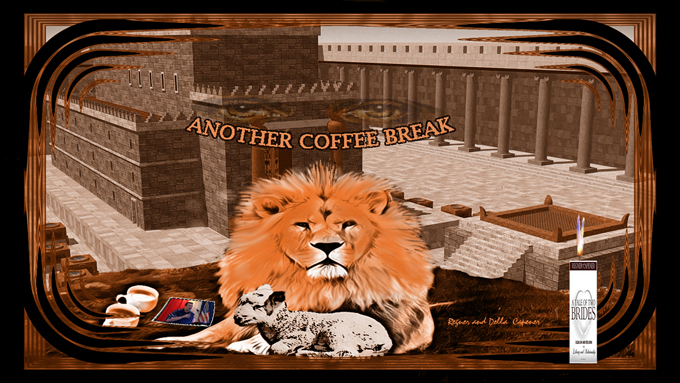 Resurrection From the Dead, Part 7
Reprint April 14, 2023
We wrapped up last week with my comments concerning the medical profession.  Guess I need to clarify a bit.  Two of our daughters work in health care.  Our oldest son was born under the care of one of my cousins, who was a medical doctor.  A number of our relatives work in the medical profession in one way or another.  That said, when doctors and nurses rely on what the pharmaceutical society -- "Big Pharma" – decrees instead of desiring to see people made whole and complete, they work against us and against what Jesus has paid for on our behalf.
A number of years ago, I was doing a project for Home Savings and Loan in California.  One of the board members stopped by to visit me, see what progress I was making, and invited me out to lunch.  He was a medical doctor whose personal philosophy differed greatly from the traditional "Big Pharma" thinking.
I told him that I was on the 19th day of a fast and asked if we could take a rain check on lunch.  He grinned and said, "You know, I tell my patients that if they will fast at least once a year for three weeks, they will walk in complete health, and they will put me out of business.  They don't listen, of course, but it is true.  I'd just as soon work myself out of a job!"
OK!  Enough of all that.  Let's get back to where we left off last week.
Let's go back to something that Paul wrote to the Ekklesia in Corinth.  Perhaps we are taking things in reverse order, but this is where he lays out, in good legal fashion, the foundational basis for our understanding of Resurrection.
I Corinthians 15:12-19: Now if Christ be preached that he rose from the dead, how say some among you that there is no resurrection of the dead?  But if there be no resurrection of the dead, then is Christ not risen: And if Christ be not risen, then is our preaching vain, and your faith is also vain.
 Yea, and we are found false witnesses of God; because we have testified of God that he raised up Christ: whom he raised not up, if so be that the dead rise not.  For if the dead rise not, then is not Christ raised:  And if Christ be not raised, your faith is vain; ye are yet in your sins.  Then they also which are fallen asleep in Christ are perished.  If in this life only we have hope in Christ, we are of all men most miserable.
You see how he begins to lay things out in the most logical fashion.  Paul was educated as a Pharisee and a legal expert in the Mosaic Law prior to his conversion on the road to Damascus.  He uses that same legal mind to help us in understanding just how significant Jesus' resurrection was, and how it plays into our walk in Christ.  Watch how he lays it out now.
I Corinthians 15:20-34: But now is Christ risen from the dead, and become the firstfruits of them that slept. For since by man came death, by man came also the resurrection of the dead.  For as in Adam all die, even so in Christ shall all be made alive.  But every man in his own order: Christ the firstfruits; afterward they that are Christ's at his coming.
Then cometh the end, when he shall have delivered up the kingdom to God, even the Father; when he shall have put down all rule and all authority and power.  For he must reign, till he hath put all enemies under his feet.  The last enemy that shall be destroyed is death.
For he hath put all things under his feet. But when he saith all things are put under him, it is manifest that he is excepted, which did put all things under him.  And when all things shall be subdued unto him, then shall the Son also himself be subject unto him that put all things under him, that God may be all in all.
Else what shall they do which are baptized for the dead, if the dead rise not at all? why are they then baptized for the dead?  And why stand we in jeopardy every hour?  I protest by your rejoicing which I have in Christ Jesus our Lord, I die daily.
If after the manner of men I have fought with beasts at Ephesus, what advantageth it me, if the dead rise not? let us eat and drink; for to morrow we die.  Be not deceived: evil communications corrupt good manners.
Awake to righteousness, and sin not; for some have not the knowledge of God: I speak this to your shame.
Some of this needs amplification and clarification, and we will try to do that shortly.  We will come back to I Corinthians 15 momentarily, but let me return to something we shared a few weeks back from Romans 6.
"Therefore, and as a consequence thereof, we are buried and put into the grave through baptism so that our old man sees death.  It follows, therefore, that in the same way Christ was raised up from the dead by the visible Glory of the Father, we also should walk and live renewed and refreshed (with His breath) of life."
"For if we have been planted together, germinating as seeds in the likeness and form of His death, we shall also spring forth in (and with His) resurrection:  Knowing this, that our old man and corrupted DNA is crucified with him, that the body (of law) of sin might be annulled and destroyed in order to free us from having to serve and be under the Law of Sin and Death.
"For he who has died is freed from sin (and the laws which determine that which is sin).  Now if we are truly dead with Christ, we believe and know that we shall also live with Him:
"Knowing that Christ, being raised from the dead, will never die again; death has no more authority, dominion, control or power over Him.  For when He died, He died killing off sin and death once and for all: and by virtue of the fact that He lives, He lives in and for the destiny and purposes of God."  (Romans 6:4-10,  RAC Translation and Amplification)
Is any of this beginning to sink in yet?  Are you seeing clearly what Jesus has done for us?  Are you seeing the life He has regenerated on our behalf so that we can live and walk in power and authority?
Consider what becomes available to us once we are delivered from the power of death.  No threat of the Enemy can dissuade us in any way.  If the Holy Spirit sends us into a situation where the threat of death hangs heavily, it matters not to us.  Death does not intimidate us and we have complete authority over it.
I remind you of the incident that took place when we were in Atlin, British Columbia several years ago and our friend Marsha was killed while walking with Della.  They were walking on a boardwalk where some 2 X 10 planks had not been fastened down.  Marsha stepped on one edge of a particular plank and it flipped up and struck her on the side of her face.  Della saw her stumble and one leg was about to be pinched as the plank came back down.  She hollered, "NO," at the top of her voice.  Marsha withdrew her leg but then set it down a second time over the edge causing the plank to come up again and strike her on the temple.
She dropped into Della's arms.  As she went down, she looked at Della and said, "Don't leave me."  Della caught her as she let out her last breath with the "death rattle" that accompanies one expiring.
In that moment, Della felt the Spirit of the Lord merge into her being.  She then saw with her natural eyes, the Spirit of Death as a dark being coming for Marsha.  That same Spirit of the Lord rose up in her and she pointed to the Spirit of Death with a loud exclamation, "No, you will not!"
That spirit continued to come towards Marsha and Della again spoke authoritatively.  "I said, NO, YOU WILL NOT!"  Then she simply looked down at Marsha and spoke her name, "MARSHA!"  Instantly, she drew breath and sat up, saying, "Where am I?"
You've all heard me share this before, but we all went into the log cabin where we were staying and spent the next hour or so in worship.  That's when Holy Spirit gave me the second version of the song we sing frequently, "Blessing and Honor."
Forty-five minutes later, we were all out hiking in the woods and on a hillside, enjoying the presence of the Lord and the abundant beauty of the wilderness.
 One of the most striking and revelatory verses is found in Revelation.  We sing various versions of this Scripture quite often.
Revelation 12:11: And they overcame him by the blood of the Lamb, and by the word of their testimony; and they loved not their lives unto the death.
The "overcomers" that Jesus is returning for are those who've been able to rise above and overcome all the threats of death.  This is not some kind of fantasy.  This is not theoretical.  Jesus made it possible, probable and practical for us to walk and live this kind of lifestyle.  Think about the consequences of living Resurrection life for a minute!
It matters not what kind of situation you get called to.  It matters not what kind of need for healing, deliverance or ministry of any kind that may open up in front of you.
You've been empowered by that Resurrection Life to minister to whatever need exists.  You have power over death.  You have the authority of the Lord resident in your being to operate wherever and however He so directs.  Are you seeing the picture?
Here is the crux of the issue.  YOU have to embrace that!  YOU have to act on it.  None of this happens automatically.  We don't get there just because Jesus paid for it.  We get there because we absolutely believe and commit ourselves to walking in that truth.  This is a two-part covenant!  Jesus enacted the first part of this for us.  But we have to act in response to what He did.
One more thing!  Because we've been so programmed mentally, emotionally and spiritually with a death mindset, when we first begin to act in response to what Jesus paid for on our behalf, we may not see the immediate results.  I can't tell you how many times I've acted without seeing the results.  But I wouldn't let go.  Neither should you.  There comes a day and a time when the results begin to show – and when they do, Katy, bar the door!  Then things begin to be fun!
We absolutely MUST fill our minds, our thoughts and our spirits with what Jesus has said and is saying!  Nothing else counts.  It matters not what the world around says.  It matters not what your friends or fellow Christians may think, or how they react.  Shut off everything that contradicts the Word!
Doubt cannot cloud your thoughts.  Fear cannot interfere in any way.  Unbelief has been banished from the very core of your being.  I've said this before, and I'll say it again: we are being prepared for the transition from mortality to immortality.  Let's not forget that when Jesus appears, we will see Him as He is because we will be just like Him!
Let's wrap up today's discussion with a bit more from I Corinthians 15.
I Corinthians 15:35-50:  But some man will say, How are the dead raised up? and with what body do they come?  Thou fool, that which thou sowest is not quickened, except it die:  And that which thou sowest, thou sowest not that body that shall be, but bare grain, it may chance of wheat, or of some other grain:  
But God giveth it a body as it hath pleased him, and to every seed his own body.  All flesh is not the same flesh: but there is one kind of flesh of men, another flesh of beasts, another of fishes, and another of birds.  There are also celestial bodies, and bodies terrestrial: but the glory of the celestial is one, and the glory of the terrestrial is another.
There is one glory of the sun, and another glory of the moon, and another glory of the stars: for one star differeth from another star in glory.  So also is the resurrection of the dead. It is sown in corruption; it is raised in incorruption:  It is sown in dishonour; it is raised in glory: it is sown in weakness; it is raised in power:  It is sown a natural body; it is raised a spiritual body.
There is a natural body, and there is a spiritual body.  And so it is written, The first man Adam was made a living soul; the last Adam was made a quickening spirit.  Howbeit that was not first which is spiritual, but that which is natural; and afterward that which is spiritual.
The first man is of the earth, earthy: the second man is the Lord from heaven.  As is the earthy, such are they also that are earthy: and as is the heavenly, such are they also that are heavenly.  And as we have borne the image of the earthy, we shall also bear the image of the heavenly. Now this I say, brethren, that flesh and blood cannot inherit the kingdom of God; neither doth corruption inherit incorruption.
That's a mouthful to leave you with for today.  We will get into these Scriptures in greater depth next week.
In case you are missing out on real fellowship in an environment of Ekklesia, our Sunday worship gatherings are available by conference call – usually at about 10:45AM Pacific.  That conference number is (712) 770-4160, and the access code is 308640#.  We are now making these gatherings available by Skype.  If you wish to participate by video on Skype, my Skype ID is regner.capener.  If you miss the live voice call, you can dial (712) 770-4169, enter the same access code and listen in later.  The video call, of course, is not recorded – not yet, anyway.
Blessings on you!

Regner A. Capener
CAPENER MINISTRIES
RIVER WORSHIP CENTER
Temple, Texas 76504
Email Contact: CapenerMinistries@protonmail.com
All Coffee Break articles are copyright by Regner A. Capener, but authorization for reprinting, reposting, copying or re-use, in whole or in part, is granted –provided proper attribution and this notice are included intact. Older Coffee Break archives are available at http://www.RegnersMorningCoffee.com. Coffee Break articles are normally published weekly.

If you would like to have these articles arrive each morning in your email, please send a blank email to: AnotherCoffeeBreak@protonmail.com with the word, "Subscribe" in the subject line.  To remove yourself from the mailing list, please send a blank email to AnotherCoffeeBreak@protonmail.com with the word "Unsubscribe" in the subject line.
CAPENER MINISTRIES is a tax-exempt church ministry. Should you desire to participate and covenant with us as partners in this ministry, please contact us at either of the above email or physical addresses, or visit: http://www.RiverWorshipCenter.org.