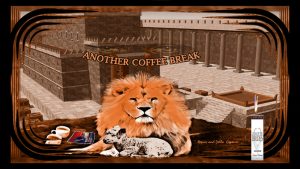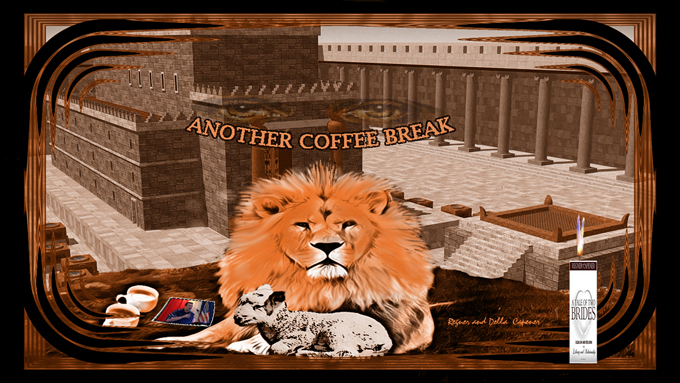 Resurrection From the Dead, Part 5
Reprint March 31, 2023
We left off last week with the event that happened when I was in international banking and the theft that took place of all the commission monies earned by the four of us as participants.  I was sharing with you that seeing the vision of what God had given me seemingly slip away with no prospect in sight of redeeming it.  I crashed mentally, emotionally and – for a short time – physically.
You all know that it wasn't permanently, but I couldn't have been any more affected.  I had poured myself into making this thing work.  International banking is not a nine-to-five occupation!  There were phone calls from all over the globe at all hours of the day and night.  If I got two or three hours of uninterrupted sleep, it was the exception — not the rule.
Discouragement set in for awhile.  After a couple of other disappointments, it was time for me to get out of banking.  My heart just wasn't in it anymore.
Six months passed.  One day, the Lord spoke to me as quietly and clearly as I'd ever heard Him speak.
"Your vision was from me," He said.  "I don't need you to fund my visions.  When the time comes, I will provide the necessary funding with an abundance you cannot possibly match."
And the vision came back to life.  It was a Resurrection experience.  This time, there was a peace attached to it.  I realized how much struggle and stress I had put upon myself and the family trying to make things work.  My father used to say to me, "What God orders, He pays for!"  Somehow, in the midst of everything, I'd lost sight of that simple truth.
Holy Spirit used this experience to teach me a side to death and Resurrection that I'd never known before.  It was one of many experiences and adventures in learning and being prepared for the ultimate transition between mortality and immortality.
Being mortal is something we all understand and comprehend easily.  What we have not understood, and have not lived with any kind of understanding is the concept of rising from the dead.  There isn't a one of us who hasn't experienced loss, destruction, betrayal of some kind or disappointment on the kind of scale I've just described.
Some folks wallow in self-pity.  Others just give up on themselves or on life in general.  Still others think there is no hope because of what they've gone through and they decide that death is the permanent solution.  They commit suicide.
Consider the death that takes place when you are betrayed by those whom you love, trust, and have had a longtime friendship and/or fellowship with.  What you do think Jesus experienced when Judas showed up in the Garden with the priests and soldiers?  He has gathered with the twelve at what is to be His Last Supper with them.  He knows that Satan has entered into Judas, that Judas has been determined that Jesus is to force Jesus to overthrow the Roman government.
Judas has been with Jesus for these past years and seen the incredible miracles that have taken place.  If Judas can put Jesus in a compromising place, He will be forced to perform some kind of miracle that will immediately put Him in earthly governmental rule and overthrow the Roman hierarchy.  He refuses to accept Jesus' statement that "My Kingdom is not of this world."
Jesus has been loving and compassionate towards Judas during their time together.  Even knowing in advance by the Spirit that Judas would betray Him at the last moment it still had to be enormously difficult to see him show up in the Garden, walk up to Him as a close and intimate friend and greet Him with the greeting of close friends and say, Hail, Master!  It was just words, but it was also a dagger that cut with a wound that was worse than that of a sword.  I'll talk more about this in a minute.
Jesus is about to experience a trial, persecution and torture on a horrifying scale, and He knows it!  Nevertheless, He remains resolute.  He is about to suffer a torturous death on behalf of the human race in order to reverse the curse of death once and for all for all those who will accept His sacrifice.  He IS going to rise again from the dead, and once and for all time, reverse the necessity of death.  He is about to make Resurrection life available on every level.
Take a look, now, at something that Paul writes to the Philippians.  We've quoted this before, but we need to consider this statement again from a little different perspective.
Philippians 3:10-14:  That I may know him, and the power of his resurrection, and the fellowship of his sufferings, being made conformable unto his death;  If by any means I might attain unto the resurrection of the dead.
Paul, despite all that he had gone through and experienced, still felt that he had not come to the place where he fully comprehended and walked in Resurrection life.  You understand, too, don't you, that he had been stoned to death on several occasions, taken up and brought back from the dead.
Not as though I had already attained, either were already perfect: but I follow after, if that I may apprehend that for which also I am apprehended of Christ Jesus.
Paul continues to realize that there is a dimension of understanding he has yet to come to in the realm of Resurrection.  He realizes that He was raised from the dead by the Lord Jesus Christ, but he wants that to be a continual life-experience.
Brethren, I count not myself to have apprehended: but this one thing I do, forgetting those things which are behind, and reaching forth unto those things which are before, I press toward the mark for the prize of the high calling of God in Christ Jesus.
No statement that Paul makes ANYWHERE in all of his letters better describes the push towards the goal of achieving "the high calling of God."  What is that "high calling?"
To be ONE with the Lord Jesus Christ!  To live the kind of Resurrection life that Jesus paid for on our behalf.  To become Jesus' Counterpart and Other Self.
When we reach that "high calling," we will be able to fully relate to the blessings that come with being raised from the death associated with betrayal, defamation of character, malicious harassment, efforts to destroy your reputation, etc., etc., etc.
Here's how Jesus put it in his "Sermon on the Mount."
"Blessed and highly favored by the King [of Kings] are those who are harassed, molested, mistreated, or pursued after with hostile intent simply because they have been justified [by faith (in Jesus Christ and His anointing); royalty, and Kingdom rule shall be theirs.
Blessed and highly favored by the King [of Kings] whenever men or women will seek to defame you, to rail at you or taunt you, harassing and pursuing you with malice, saying in public or writing false and hurtful accusations about you to others, seeking to ruin your reputation because of your relationship with me [on account of Who I AM — and who you are in me.
Rejoice — exult, sing, dance, enjoy yourself — because each time you are mistreated for my sake, your reward and place at the Seat of Order in things eternal is enhanced and magnified. 
Consider yourself in the same company of the prophets before you who likewise were harassed, molested, mistreated, defamed, and falsely accused because of My Word in and through them."  (Matthew 5:10-12, RAC Translation and Amplification)
Do you understand the significance of what Jesus is saying?  He is literally talking about the mental, emotional and psychological death that comes from persecution, molestation, betrayal, hurtful accusations, etc., etc., and the blessings of resurrection that come from that kind of treatment.
Have you ever been betrayed by someone you loved, revered and trusted with your life?  I'd bet that there are very few who haven't been.  There's nothing worse.  It is like someone sticking a dagger through your heart.
It is a form of death that many folks never recover from.  Depending on the degree of betrayal, some folks even commit suicide.  Jesus makes it clear, however, that resurrection life applies to this form of death just like it does to physical death.
This is simply one facet of walking and living a life of resurrection.  Resurrection, after all, is nothing more than exercising supremacy over the spirit of death.  It rules over the Fear of Death, which is one of the three major families of fear.  As we have talked in the past, this spirit has so many facets, so many other familiar spirits, that folks who are afflicted with it simply miss seeing when this spirit is afflicting and tormenting them.
ALL sickness, ALL disease, ALL infirmity, ALL physical weakness comes from, and is authored by, the spirit of The Fear of Death.  That may seem like an exaggeration and a stretch to make that statement, but consider the fact that we were never designed to die in the first place.  We were designed to live eternally.  Death was not part of our original DNA.
Because of the way in which we were created — the fact that we were created in the image and likeness of God (who always was, and always will be), our soul, our spirit, our entire psyche resists the concept of death.  It violates everything in our innermost being.  We were never designed to die and the very fact that sickness, disease, infirmity, weakness, etc., come on us causes a reaction in the core of our existence.  We become reactionaries instead of responding to the overcoming of resurrection life that Jesus paid for in our redemption.
Salvation is not just redemption from, forgiveness of, and eradication of sin; it is deliverance from the sentence of death and the curse that came upon us when Adam and Eve ate of the fruit of the Tree of the Knowledge of Good and Evil.  Think about it for a minute!
We discussed this many times over the years but partaking of the fruit of the Tree of the Knowledge of Good and Evil was the usurpation of God's place in our lives as the author and giver of all necessary knowledge and wisdom.  There was never any need for us to know evil.  Once that knowledge entered the human genome, it spawned the Fear of Evil, the Fear of Man and the Fear of Death.  Those fears became woven into the very makeup of the human anatomy.
Jesus' death on the Cross and resurrection effectively canceled out the curse that came with partaking of that fruit.  He made resurrection from death and the fear of death a practical reality.  It was essential that this happen.
We go back to what Paul wrote in his letter to the Corinthians when he said,
"What has been decaying and subject to decay must, of necessity, cease for all time; where we have once been mortals and subject to death, disease, sickness and weakness now changes so that we become immortals (restored to that image and likeness we were first created for).
Therefore, when this perishable existence now transforms into an unending, immortal existence, then we will see brought to pass the old saying that was written, "Death (and dying) have been engulfed and consumed by conquest and victory — totally vanquished."  (I Corinthians 15:55-56, RAC Translation & Amplification)
I've said it before and I will say it again.  We were initially created for immortality.  It was lost with the curse.  Because we were created for an eternity of fellowship with the Lord Jesus Christ, it was absolutely essential that we be restored to that place.  In order, however, to make that a practical reality, and because Jesus is coming for an overcoming Bride, it is critical for God's people to overcome death in every respect.  We MUST walk and live a resurrection life in which none of the powers of death, nor the fear of death, nor the symptomatic results of that fear affect any part of our daily living.
That's a tall order when you consider how much the spirit of the Fear of Death has woven itself into our daily existence and how much it affects our mindsets.  It is both conscious and subconscious.  Let's go back to something that John wrote in his third general letter to the Body of Christ.
My dearly beloved brothers and sisters, my prayer and desire before God is that you will succeed in reaching complete prosperity in all your affairs — both business and personal — and to walk in uncorrupted health, sound in body and spirit — in direct proportion to the way your soul, your mind, and your thoughts succeed (in thinking as Jesus thinks).  (III John, vs 2, RAC Translation & Amplification)
You see it, don't you?  Our entire mindset, the way we think — both consciously and subconsciously — directly governs our ability to overcome every obstacle before us.  That includes all of the residual aspects of the Fear of Death that have ruled our daily existence.  There is a whole lot more to it than that, but since we are talking about Resurrection from Death, this is what I'm focusing on when I say this.
Resurrection from Death is an overcoming process.  Yes, we've been resurrected from the curse.  Yes, we've been resurrected in Jesus Christ when we've come out of the waters of baptism.  But that's just the empowerment to begin a life of resurrection.  That's just the beginning of the transition from mortality to immortality.  That's just the beginning of our preparation so that when Jesus appears, we will be like Him!
And we still have quite a ways to go with this discussion.  See you next week.
In case you are missing out on real fellowship in an environment of Ekklesia, our Sunday worship gatherings are available by conference call – usually at about 10:45AM Pacific.  That conference number is (712) 770-4160, and the access code is 308640#.  We are now making these gatherings available by Skype.  If you wish to participate by video on Skype, my Skype ID is regner.capener.  If you miss the live voice call, you can dial (712) 770-4169, enter the same access code and listen in later.  The video call, of course, is not recorded – not yet, anyway.
Blessings on you!

Regner A. Capener
CAPENER MINISTRIES
RIVER WORSHIP CENTER
Temple, Texas 76504
Email Contact: CapenerMinistries@protonmail.com
All Coffee Break articles are copyright by Regner A. Capener, but authorization for reprinting, reposting, copying or re-use, in whole or in part, is granted –provided proper attribution and this notice are included intact. Older Coffee Break archives are available at http://www.RegnersMorningCoffee.com. Coffee Break articles are normally published weekly.

If you would like to have these articles arrive each morning in your email, please send a blank email to: AnotherCoffeeBreak@protonmail.com with the word, "Subscribe" in the subject line.  To remove yourself from the mailing list, please send a blank email to AnotherCoffeeBreak@protonmail.com with the word "Unsubscribe" in the subject line.
CAPENER MINISTRIES is a tax-exempt church ministry. Should you desire to participate and covenant with us as partners in this ministry, please contact us at either of the above email or physical addresses, or visit: http://www.RiverWorshipCenter.org.