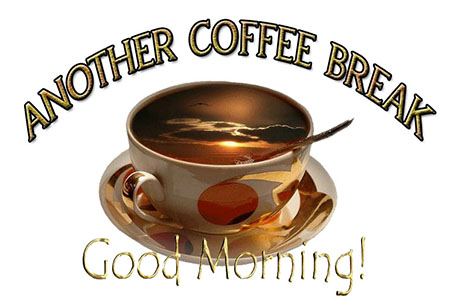 Resurrection From the Dead, Part 15
October 5, 2018
When I wrapped up last week, I told you that I had a story to share with you.  This story relates directly to the experience I had at the age of seven when Jesus appeared at my bedside and began to lay out His plan and purpose for my life.  As I shared with you last week, one of the promises He made to me was that I would never know death "as men know death" and that I would be here to walk into the millennial reign with Him.
There have certainly been many efforts of Satan to rob me of that promise and to prevent that Word from being fulfilled.  Let's call this a series of stories that illustrate just how Satan thought to cancel out the promises of God.
The first event took place when I was perhaps 15 years of age.  We were living in Barrow, Alaska and in the midst of an enlargement of the church building.  My brother and I talked our folks into letting us pitch a tent outside and "camp out" during part of the construction phase.  We had our sleeping bags and some folding cots, and a kerosene cook stove that we used for heat.
One night, in the process of lighting the stove, the kerosene leaked out and burst into flames.  In a matter of seconds I was covered in burning kerosene.  We had a throw rug on the floor of the tent and my brother grabbed it and threw it over me to extinguish the flames.  Miraculously, I suffered no burns or injuries.  I did have to destroy the clothing I was wearing, and we didn't tell our folks what had happened for some time for fear that they would cancel our "camp out."
While working with David Wilkerson in the San Francisco Bay Teen Challenge outreach during a period of time when I was in Bible College, I was driving in the Santa Cruz mountains headed for a meeting where we expected to minister to a fair number of young people whom we had talked to on the streets of San Jose, Santa Clara and Santa Cruz.
Coming around a curve in the highway I hit a patch of soft gravel that road workers had left.  My car twitched sideways and I reacted to correct the slide.  It became very apparent that my corrective effort wasn't going to be enough and we were going off the road.  I hollered, "JESUS" at the top of my voice.  In that same instant the Holy Spirit spoke audibly in me and said, "Nothing's going to happen to you."
The car hit a rain gutter on the side of the road, propelled into the air and sailed 120 feet into trees, dropping 90 feet on its nose.  When it was over, the young lady who was riding with me and I were both in the back next to the tailgate (we were in a station wagon) still attached to the front seat.  Except for some glass in my hair, I hadn't even suffered any bruises.
A passing motorist saw the headlights in the ravine and stopped to check.  He had to lower a rope to help us climb out and took us to a local hospital to be checked out.  The young lady riding with me had suffered a gash on her head that needed stitches.  While we were at the hospital, a California Highway Patrolman showed up.  His question when he walked in was, "OK, where's the bodies?"  He couldn't believe that we had survived the accident with as little consequence, and I simply told him that "the Lord was with us."
Then there was the event in 1967 when, after a day at Big Bear Lake, we were driving back, coming down a narrow highway with no guard rails.  A former college classmate and his wife were riding with us.  Suddenly, the right front tire blew.  With temporary loss of steering, the car veered off the side of the road and we plunged down some 250 feet.  Of course, the car was rolling over several times.  It came to a stop on a big mound of dirt with the passenger doors open.  My wife and daughter were laying out the door on the ground.  Had the car continued to roll, it would have crushed them.
Where it stopped was a miracle in itself.  We could have continued down another thousand feet.  Once again, except for some loose glass in our hair, no one was injured in any way, despite the fact that the car was completely totaled.
These are only a few of many times when Satan made a serious effort to kill me.  The Word of the Lord has held true to me for the 69 years that have passed since Jesus made that promise.
However, it is important to share a revelation that came in early 1970.  I'd been introduced to the ministry of Derek Prince.  He was sharing on deliverance from evil spirits and in the course of his message noted a particular event in which he had encountered an accident-prone spirit.  As soon as he mentioned that, something leaped inside my being.  I knew that I had been targeted by that spirit for my destruction.
My insurance company had labeled me "accident-prone" and my annual insurance costs almost equaled the purchase of a new auto: this, after some 30 or so accidents.  I immediately took steps to rebuke and kick out that accident prone spirit.  In the nearly 50 years since, I've never had another accident.
I've shared with you the attempts that were made on my life by religious people who took great offense to my preaching and teaching on deliverance from evil spirits.  Those efforts became violent to the place that two attempts were made by snipers to take me out.
The first happened when I was driving in our ministry van.  A shot rang out and the bullet pierced the van about six inches behind me passing through the back side of the driver's seat.
A second effort was made when I was standing in a construction shack on the site where we were expecting to build a new worship center.  Standing in front of the window (we didn't have electricity wired in yet) with one of the elders in the fellowship, Holy Spirit simply picked me up physically and moved me back about six inches or so.  In that split second, the window exploded as a bullet passed between the two of us.
I opened the door of the shack to see a man standing on the road about three hundred feet or so away with a rifle.  I hollered at him and said, "Hey!  What do you think you're doing," and took off running towards him.  That wasn't what he expected.  He dropped the rifle and turned to run towards a waiting vehicle.  He stopped, grabbed the rifle, jumped into the waiting vehicle and sped away.
Then, again, you've heard me share what happened not long after Della and I were married when I dropped in the shower from a heart attack.  Della wasn't about to allow the Enemy to do that to us.  She was (and still is) roughly half my size.  She dragged me out of the shower into the bedroom, heaved me up onto the bed and commenced to speak life back into me.  I was gone for perhaps 20 minutes.
When I came to, Della was straddling me with her hand upraised and shaking her fist, shouting, "You will come back in Jesus' name."
That promise of the Lord at age seven was the confirmation of what Paul wrote in Romans 8:2 when he said, "The Law of the Spirit of Life in Christ Jesus hath made me free from the Law of Sin and Death."
We are free from the Law of Sin and Death!  The Table of the Lord has been given to us to remind us of that fact and to give us the opportunity to eat the Bread of Life continually.
Let me amplify Paul's statement a bit.  The Law of Sin and Death incorporates our susceptibility and vulnerability to disease, sickness, infirmity, weakness and poverty.  The Law of Sin and Death is that — without the Life that is in Christ Jesus — we have an empowerment to fail.  There is an absolute lack of the Blessing of the Lord.
Reminding us of the principal purpose and design of this "ordinance" we know as the Table of the Lord is Paul's statement to the Ekklesia in Corinth:
I Corinthians 11:23-29:  For I have received of the Lord that which also I delivered unto you, That the Lord Jesus the same night in which he was betrayed took bread: And when he had given thanks, he brake it, and said, Take, eat: this is my body, which is broken for you: this do in remembrance of me.
After the same manner also he took the cup, when he had supped, saying, This cup is the new testament in my blood: this do ye, as oft as ye drink it, in remembrance of me.
For as often as ye eat this bread, and drink this cup, ye do show the Lord's death till he come.
Are you seeing it?  We are showing — putting on display and reminding ourselves — that Jesus kept our appointment with death.  We no longer need to fret with death.  We are no longer subject to the curse of death and all that it brings in the form of disease, sickness, infirmity, weakness, shortened life spans, etc.
Think for a moment about what David wrote in the 91st Psalm.
Psalm 91:9-16:  Because thou hast made the LORD, which is my refuge, even the most High, thy habitation; There shall no evil befall thee, neither shall any plague come nigh thy dwelling.
For he shall give his angels charge over thee, to keep thee in all thy ways.  They shall bear thee up in their hands, lest thou dash thy foot against a stone.  Thou shalt tread upon the lion and adder: the young lion and the dragon shalt thou trample under feet.
Because he hath set his love upon me, therefore will I deliver him: I will set him on high, because he hath known my name.  He shall call upon me, and I will answer him: I will be with him in trouble; I will deliver him, and honour him.
With long life will I satisfy him, and show him my salvation.
Jesus said it quite unequivocally.
John 6:54-57:  Whoso eateth my flesh, and drinketh my blood, hath eternal life; and I will raise him up at the last day.  For my flesh is meat indeed, and my blood is drink indeed.
He that eateth my flesh, and drinketh my blood, dwelleth in me, and I in him.  As the living Father hath sent me, and I live by the Father: so he that eateth me, even he shall live by me.
You see it, don't you?  The zoe life that is Christ Jesus becomes our life as we eat and drink of the Lord Jesus Christ!
This is no ritual; this is no commonplace practice: this is the infusing of Christ in us!
Romans 6:1-7 (NASB):  What shall we say then? Are we to continue in sin so that grace may increase?  May it never be! How shall we who died to sin still live in it?  Or do you not know that all of us who have been baptized into Christ Jesus have been baptized into His death?
Therefore we have been buried with Him through baptism into death, so that as Christ was raised from the dead through the glory of the Father, so we too might walk in newness of life.
For if we have become united with Him in the likeness of His death, certainly we shall also be in the likeness of His resurrection,  knowing this, that our old self was crucified with Him, in order that our body of sin might be done away with, so that we would no longer be slaves to sin; 7for he who has died is freed from sin.
II Corinthians 5:21:  For He hath made (poieo: appointed or committed) Him who knew no sin to be sin (hamartia: error, missing the mark, failing to receive the prize) for us, so that we might be made (ginomai: [re-]generated) the righteousness (dikaiosune: justification, made just, holy — like God): of God in Him.
Della received a download — a revelation —of this picture a couple years ago in one of our early-morning times of prayer and intercession.  She saw that when Jesus kept our appointment with death, He made it as though it had never been.  The way she received it was "just as if it had never been" — hence, "justification."
See the picture?  Our appointment with death ceased to exist.  It was as though it never existed in the first place.  The same is true of all the aspects of the curse that comes with death: sickness, disease, infirmity, weakness, poverty, need of any kind; it was made as though it had never existed.  Jesus canceled it out so totally and completely that it was as if it had never been.
We continue, therefore, to note how Jesus only commanded the keeping of two statutes, customs or ordinances for us as believers?  Both of them incorporate the end of death and the cancellation of our appointment with death.  Our keeping of them is the keeping of the covenant that Jesus made with us and for us!
I'm hoping to be able to wrap up this series next week, or the week after.  See you then.
In case you are missing out on real fellowship in an environment of Ekklesia, our Sunday worship gatherings are available by conference call – usually at about 10:45AM Pacific.  That conference number is (712) 770-4160, and the access code is 308640#.  We are now making these gatherings available by Skype.  If you wish to participate by video on Skype, my Skype ID is regner.capener.  If you miss the live voice call, you can dial (712) 770-4169, enter the same access code and listen in later.  The video call, of course, is not recorded – not yet, anyway.
Blessings on you!

Regner A. Capener
CAPENER MINISTRIES
RIVER WORSHIP CENTER
Temple, Texas 76504
Email Contact: CapenerMinistries@protonmail.com
All Coffee Break articles are copyright by Regner A. Capener, but authorization for reprinting, reposting, copying or re-use, in whole or in part, is granted –provided proper attribution and this notice are included intact. Older Coffee Break archives are available at http://www.RegnersMorningCoffee.com. Coffee Break articles are normally published weekly.

If you would like to have these articles arrive each morning in your email, please send a blank email to: AnotherCoffeeBreak@protonmail.com with the word, "Subscribe" in the subject line.  To remove yourself from the mailing list, please send a blank email to AnotherCoffeeBreak@protonmail.com with the word "Unsubscribe" in the subject line.
CAPENER MINISTRIES is a tax-exempt church ministry. Should you desire to participate and covenant with us as partners in this ministry, please contact us at either of the above email or physical addresses, or visit: http://www.RiverWorshipCenter.org.