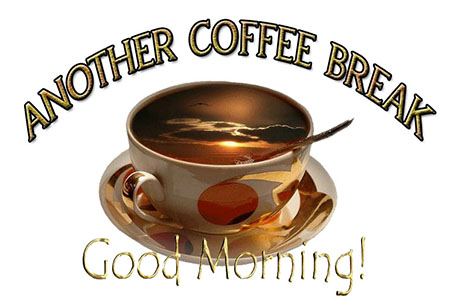 Resurrection From the Dead, Part 11
September 7, 2018
For those of you who've been with me from the beginning, you know that throughout the past 14-plus years of publishing this column, we've talked about the meaning and significance of the Greek word, onoma, on numerous occasions.  This is an important piece of understanding.
The Greek, onoma, parallels the Hebrew, shem.  This isn't just one's Name; this is their character reference.  This is who they are.  This is what they are.  Names were never given randomly.  One's name, given at birth, became a prophecy of who and what they were and would become.
Think, for a minute, about the significance of God changing Abram's name to Abraham, or Sarai's name to Sarah.  How about the change of Saul's name to Paul?
The revelation of this is that whenever we ask anything of the Father in the name of Jesus, we are asking the Father just as if Jesus were doing it.  If He is in us, then Jesus is making the request.
This is how the onoma of the Lord works in us, through us, with us, around us.  His onoma is His character, His makeup, the very essence of who He is!  With His onoma comes His authority, His power — AND — His relationship with the Father.
Pretty simple isn't it?  We've so complicated this that we've lost sight of who and what Jesus is in us.  It isn't just Him!  It is the Father, as well.  John describes it like this:
I John 2:24-29 (NASB):  As for you, let that abide in you which you heard from the beginning. If what you heard from the beginning abides in you, you also will abide in the Son and in the Father.  This is the promise which He Himself made to us: eternal life. These things I have written to you concerning those who are trying to deceive you.
As for you, the anointing which you received from Him abides in you, and you have no need for anyone to teach you; but as His anointing teaches you about all things, and is true and is not a lie, and just as it has taught you, you abide in Him.
Now, little children, abide in Him, so that when He appears, we may have confidence and not shrink away from Him in shame at His coming.
If you know that He is righteous, you know that everyone also who practices righteousness is born of Him.
This is how we receive revelation.  Jesus had said that if He left He would send another "comforter" — the Paraklete — the Holy Spirit.
Now, put all that together and what do you have?  We live in Jesus Christ.  We live because of His sacrifice.  We live because we eat and drink of Him.
But there's more!
Because we eat and drink of Jesus, we also eat and drink of the Father.  Therefore, the But still there's more!
Jesus had said He was sending the Holy Spirit.  Here's how He put it:
John 14:16-21:  And I will pray the Father, and he shall give you another Comforter, that he may abide with you forever; Even the Spirit of truth; whom the world cannot receive, because it seeth him not, neither knoweth him: but ye know him; for he dwelleth with you, and shall be in you.
I will not leave you comfortless: I will come to you. Yet a little while, and the world seeth me no more; but ye see me: because I live, ye shall live also. At that day ye shall know that I am in my Father, and ye in me, and I in you
 He that hath my commandments, and keepeth them, he it is that loveth me: and he that loveth me shall be loved of my Father, and I will love him, and will manifest myself to him.
Jesus was saying that despite the fact that He was departing from the earth in physical form, He was still in us, and so was the Father.  But more than that, He was sending the Holy Spirit to be with us.
And still there was more!  Jesus promised that He — the Holy Spirit — would also be in us!  This is why He said to the disciples,
And, behold, I send the promise of my Father upon you: but tarry ye in the city of Jerusalem, until ye be endued with power from on high.
The "power from on high" was the Holy Spirit — the force that energized the life and Word of Jesus Christ — and the Father — in us.
When John began His Gospel, he wrote,
John 1:1-4, 12-14:  In the beginning was the Word, and the Word was with God, and the Word was God. The same was in the beginning with God.  All things were made by him; and without him was not anything made that was made.  In him was life; and the life was the light of men.
But as many as received him, to them gave He power to become the sons of God, even to them that believe on his name: Which were born, not of blood, nor of the will of the flesh, nor of the will of man, but of God. And the Word was made flesh, and dwelt among us, (and we beheld his glory, the glory as of the only begotten of the Father,) full of grace and truth.
Jesus was the Word made flesh.  We become the Word made flesh when we confess with our mouths the Lord Jesus Christ.  We become the Word made flesh when we — with Christ in us — speak the Word that He spoke, and speak it in agreement with Him and the Father.
The Holy Spirit — dwelling with us and in us — energizes and empowers that Word so that it has the same creative force that it had when Jesus spoke it.
What needs we have, we ask the Father for in the onoma of Jesus.  The Father — in Jesus — enacts those needs for us by means of the Holy Spirit who is both with us and in us.
Are you beginning to grasp this picture?  Are you getting the significance of "Christ in us, the hope of Glory"?
The apostle Paul expressed it like this when he was writing to the Ekklesia in Colosse:
Colossians 1:26-27:  Even the mystery which hath been hid from ages and from generations, but now is made manifest to his saints: To whom God would make known what is the riches of the glory of this mystery among the Gentiles; which is Christ in you, the hope of glory:
This is a revelation — the concept of Christ in us.  With that revelation comes the understanding that it is not only Jesus, the Son with His anointing, but it is the Father in us as well.  More than that, we have the Holy Spirit dwelling in us, filling us and permeating us with God's presence!
With The Holy Spirit indwelling us as the power-generating force that gives life to the Word (who is Jesus), we become Jesus to the world around us.
The light that radiated from Him was that same light that exploded into being when He spoke those first words of Creation, "Light be!"  That's the light that dwells in us when we are in the Anointed One and His anointing — and He is in us!
John 8:12:  Then spake Jesus again unto them, saying, I am the light of the world: he that followeth me shall not walk in darkness, but shall have the light of life.
John 9:4-5:  I must work the works of him that sent me, while it is day: the night cometh, when no man can work. As long as I am in the world, I am the light of the world.
And Jesus commanded us to duplicate that by being in Him.
Matthew 5:14-16:  Ye are the light of the world. A city that is set on an hill cannot be hid. Neither do men light a candle, and put it under a bushel, but on a candlestick; and it giveth light unto all that are in the house.  Let your light so shine before men, that they may see your good works, and glorify your Father which is in heaven.
The parallel that Jesus is drawing in this statement is that He didn't light us up with His presence just to stick us under a bushel and hide us from the rest of the world.  He illuminated us with Himself so that the Father would receive the Glory.
Matthew 10:7-8:  And as ye go, preach, saying, The kingdom of heaven is at hand. Heal the sick, cleanse the lepers, raise the dead, cast out devils: freely ye have received, freely give.
We haven't become Jesus to the world to do anything less than Jesus did.  He healed the sick.  He raised the dead.  He cleansed the lepers.  He cast out evil spirits with His Word.  He broke the chains that held people captive.  He restored crushed spirits.
And all of the power and authority to accomplish everything that Jesus did has been invested in us.  That's why Jesus made a point of stating that ALL authority was His, and His to dispense.
Matthew 28:18-20:  And Jesus came and spake unto them, saying, All power (exousia—authority) is given unto me in heaven and in earth. Go ye therefore, and teach all nations, baptizing them in the name of the Father, and of the Son, and of the Holy Ghost: Teaching them to observe all things whatsoever I have commanded you: and, lo, I am with you alway, even unto the end of the world.
Amen.
ALL POWER — ALL AUTHORITY!  Get it?  That's what resides in us by virtue of the Father being in the Son, the Son being in us, The Holy Spirit being with us, in us and filling us ….. AND … us in Jesus!
Let's try this again, expressing it just a bit differently.
The Father and Son merge with one another.  You see one — you see the other.  The Holy Spirit is the energizing power — the same power that upholds everything in the universe — of God the Father and God the Son.
And that's the same power that resides in us.  And that's the same power that we reside in.  So how come we don't experience this 24 hours a day?
The answer is simple enough.  If we don't see it, we don't believe it.  If we don't believe it, we can't have it experientially.
Jesus' prayer ought to be the standard by which we gauge who and what we are.  First, notice how He  begins:
John 17:1-5:  These words spake Jesus, and lifted up his eyes to heaven, and said, Father, the hour is come; glorify thy Son, that thy Son also may glorify thee:  As thou hast given him power over all flesh, that he should give eternal life to as many as thou hast given him.  And this is life eternal, that they might know thee the only true God, and Jesus Christ, whom thou hast sent.
I have glorified thee on the earth: I have finished the work which thou gavest me to do. And now, O Father, glorify thou me with thine own self with the glory which I had with thee before the world was.
This is only the beginning place of His prayer.  The revelation of all that He was doing and prophesying over us is of enormous consequence.  Next week, we will take more time to explore Jesus' prayer and the significance of that prayer for our walk in Resurrection Life.
That's where we leave it for today.  We will continue this next week.
In case you are missing out on real fellowship in an environment of Ekklesia, our Sunday worship gatherings are available by conference call – usually at about 10:45AM Pacific.  That conference number is (712) 770-4160, and the access code is 308640#.  We are now making these gatherings available by Skype.  If you wish to participate by video on Skype, my Skype ID is regner.capener.  If you miss the live voice call, you can dial (712) 770-4169, enter the same access code and listen in later.  The video call, of course, is not recorded – not yet, anyway.
Blessings on you!

Regner A. Capener
CAPENER MINISTRIES
RIVER WORSHIP CENTER
Temple, Texas 76504
Email Contact: CapenerMinistries@protonmail.com
All Coffee Break articles are copyright by Regner A. Capener, but authorization for reprinting, reposting, copying or re-use, in whole or in part, is granted –provided proper attribution and this notice are included intact. Older Coffee Break archives are available at http://www.RegnersMorningCoffee.com. Coffee Break articles are normally published weekly.

If you would like to have these articles arrive each morning in your email, please send a blank email to: AnotherCoffeeBreak@protonmail.com with the word, "Subscribe" in the subject line.  To remove yourself from the mailing list, please send a blank email to AnotherCoffeeBreak@protonmail.com with the word "Unsubscribe" in the subject line.
CAPENER MINISTRIES is a tax-exempt church ministry. Should you desire to participate and covenant with us as partners in this ministry, please contact us at either of the above email or physical addresses, or visit: http://www.RiverWorshipCenter.org.