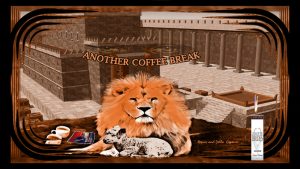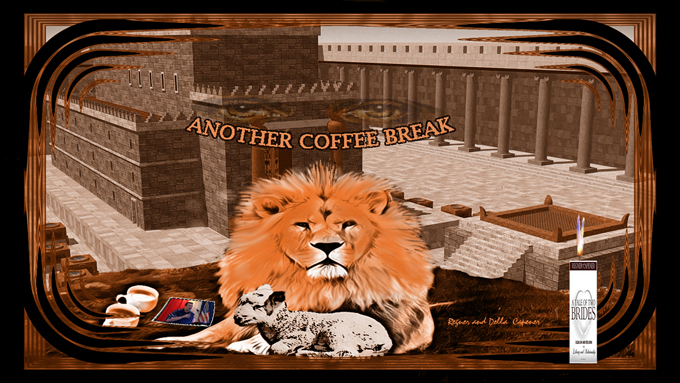 Resurrection From the Dead, Part 10
Reprint May 5, 2023
It has always been a marvel to me how the Table of the Lord – that which we commonly refer to as the Communion Table – is treated as an "ordinance" – a ritual, if you will; something we just have to do because Jesus commanded it.  Many Christians just don't get it!
We are celebrating a Covenant!  We are entering into and participating in that Covenant – the Covenant that ends death and opens to us a supernatural dimension in the realm of the Spirit.  This is our opportunity to play a very real part and to exercise faith in all that Jesus has done on our behalf.
Because the transition from death to life is an overcoming process that must be worked out in our lives, it is critical that we get a handle on this.  Even though Paul makes it clear in his letter to the Corinthians that the change takes place "in the twinkling of an eye," our getting to the place in our understanding and in our spirits where that becomes a reality requires a complete revision of our thinking and our belief structure.
Jesus made it clear that He is coming back for an overcoming people – not a people who simply want the change to take place in them instantly without their having to overcome their flesh, their natural desires, their fears, and all that the Enemy throws at them.  Overcoming the death mindset is a part of that.
That said, let's get back to where we left off last week.
As the miracle of the loaves unfolded, Jesus was demonstrating what He would say to the people shortly thereafter, "I am the living bread which came down from heaven: if any man eat of this bread, he shall live forever: and the bread that I will give is my flesh, which I will give for the life of the world."
Do you see the significance of what Jesus is saying?  He is trading His life in order to cancel the sentence of death resident in the human race.  As One unworthy of death because He had never sinned, His coming death and crucifixion on the Cross would — by proxy — suffice to cancel the sentence of death for all those who would accept and acknowledge His sacrifice.
He was willingly giving up His natural life as a human being in order to restore eternity-based and immortal living for those who would walk in Him!  On many occasions, Jesus made statements such as the following:
John 6:57: "As the living Father hath sent me, and I live by the Father: so he that eateth me, even he shall live by me."
John 11:25-26: "I am the resurrection, and the life: he that believeth in me, though he were dead, yet shall he live: And whosoever liveth and believeth in me shall never die. Believest thou this?"
John 14:6: "I am the way, the truth, and the life: no man cometh unto the Father, but by me."
In his first general epistle, John writes, "For the life was manifested, and we have seen it, and bear witness, and show unto you that eternal life, which was with the Father, and was manifested unto us."  (I John 1:2)
The Table of the Lord -- which took the place of Passover -- provides us with a daily (or as often as we eat and drink of it) impartation of the life, the multiplication that comes in that divine life, and we receive for ourselves healing, health, wholeness, deliverance from bondage and oppression, and the abundant provision of all that Heaven has for us.  Each time we partake of this Table, we remind and refresh ourselves in the Resurrection Life that Jesus imparted (and continues to impart) to us.
Consider the event that took place when the Syrophenician woman came to Jesus.
Matthew 15:21-28: "And, behold, a woman of Canaan came out of the same coasts, and cried unto him, saying, Have mercy on me, O Lord, thou Son of David; my daughter is grievously vexed with a devil.  But he answered her not a word. And his disciples came and besought him, saying, Send her away; for she crieth after us.  But he answered and said, I am not sent but unto the lost sheep of the house of Israel.
Then came she and worshipped him, saying, Lord, help me.  But he answered and said, I am not sent but unto the lost sheep of the house of Israel.   And she said, Truth, Lord: yet the dogs eat of the crumbs which fall from their masters' table.  Then Jesus answered and said unto her, O woman, great is thy faith: be it unto thee even as thou wilt. And her daughter was made whole from that very hour."
See the picture?  Are you understanding just how powerful the bread of life really is?  This woman was not even of the house of Israel.  Yet she understood the significance of the Table of the Lord.  She understood the picture of the Bread of Life, and she realized that just a dried-out crumb of that bread that had fallen under the Table would bring healing and deliverance to her daughter.
Brother!  I sometimes marvel that the body of Christ -- who is supposed to have a grip on what it means to be seated at the Table of the Lord -- has yet to understand what it means to eat of the Bread of Life.  David certainly had the picture.  Remember the 23rd Psalm?
"Thou preparest a table before me in the presence of mine enemies."  Who is preparing this table?  Hello!?!  The Lord Jesus Christ, of course.  And what are the enemies in whose presence this Table is spread?  Hmmmm ........ Let's see, now ....... Sickness, disease, infirmity, death, poverty, bondage of every kind, demonic oppression, fear, doubt, unbelief ..... shall we go on?
Yet, for the most part, the body of Christ today still treats the Table of the Lord as anaxios: to treat irreverently, to treat as commonplace and ordinary.  There is nothing, and I do mean NOTHING about the Table of the Lord that is commonplace or ordinary.  This is not a ritual.  This is not some duty to keep.
The Table of the Lord is a way of life, a manner of living.  Eating of the Table of the Lord takes a person out of this time-space, sin-and-sickness-based, death-imposed realm and transports them into the eternity of eternities -- the Kingdom of God!
When we eat of the Bread of Life, we are eating of the Word Himself.  But we have to do it with revelation and understanding.  Otherwise it becomes just another "thing to do" as a Christian.  Personally, I dislike -- no, I'll make it even stronger than that -- I detest the form and ritual that has turned our sacred Communion at the Table of the Lord into crackers or wafers and dinky little "communion cups" (so that folks don't transmit or catch some disease by drinking from a common cup).
When Dwain and I were still at Long Beach Christian Center back in the 1970's, we stopped the "crackers-and-grape juice-in-communion cups" ritual and went to breaking a whole loaf of bread and drinking from a common cup or chalice.  It began the transformation of my understanding of what it means to partake of the Lord's Table.
That was some 40-plus years ago, and you couldn't pay me to go back to the old ritual!  I've yet to see someone "catch something" by drinking of a common cup at the Table of the Lord.  It just doesn't happen!  That would make the Table of the Lord a lie -- and there is nothing but truth that emanates and is imparted when we eat and drink with revelation!
Wheww!!!  We've only just begun to scratch the surface.  There's a whole lot more to go just dealing with the covenant picture of the Table.  Let me share with you this observation as we continue:
The Lord has set a table before us that is fit for kings and priests -- and we are both in Him!  We have a feast set before us designed to help us function as kings who rule and reign, and priests who worship and come before God's presence in boldness and joy.  Deliverance from death, Eternal Life, transitioning from mortality to immortality, Health, wholeness, strength, healing, restoration, deliverance, prosperity -- they are all set before us on this Table!
John 6:53-58:  Then Jesus said unto them, Verily, verily, I say unto you, Except ye eat the flesh of the Son of man, and drink his blood, ye have no life in you. Whoso eateth my flesh, and drinketh my blood, hath eternal life; and I will raise him up at the last day. For my flesh is meat indeed, and my blood is drink indeed.
He that eateth my flesh, and drinketh my blood, dwelleth in me, and I in him.  As the living Father hath sent me, and I live by the Father: so he that eateth me, even he shall live by me.  This is that bread which came down from heaven: not as your fathers did eat manna, and are dead: he that eateth of this bread shall live forever.
What Jesus did by instructing us to eat of Him was to reveal a process that the world simply cannot get a hold of.   This is a spiritual picture and it is a spiritual reality.  It defies human reasoning, and as a result many believers fail to grasp the significance of what we have available with Christ in us.
Many of you will remember Jesse Duplantis' experience when he went to Heaven and saw Jesus merging into the father and then coming back out.
In the realm of the Spirit, none of the laws of physics apply.  There is no time in the  Spirit, and there is no space.  If you'll pardon the Sci-fi illustration, this is "interdimensional living."
Jesus tells us that if we eat and drink of Him, we are in Him and He is in us.  The apostle Paul explained it like this:
II Corinthians 5:17-19:  Therefore if any man be in Christ, he is a new creature: old things are passed away; behold, all things are become new. And all things are of God, who hath reconciled us to himself by Jesus Christ, and hath given to us the ministry of reconciliation; To wit, that God was in Christ, reconciling the world unto himself, not imputing their trespasses unto them; and hath committed unto us the word of reconciliation.
 The picture that Paul draws is that not only was Jesus in the Father, but that the Father came to earth IN JESUS!  This was a real conundrum for Philip.  He couldn't figure things out.   Jesus was telling the disciples that He was getting ready to leave and prepare a place for them in His Father's house.  Philip said to Jesus (and I'm paraphrasing), "Lord, we'll understand things a whole lot better if you'll show us the Father.
John 14:9-11:  Jesus saith unto him, Have I been so long time with you, and yet hast thou not known me, Philip? he that hath seen me hath seen the Father; and how sayest thou then, Show us the Father?  Believest thou not that I am in the Father, and the Father in me? the words that I speak unto you I speak not of myself: but the Father that dwelleth in me, he doeth the works.  Believe me that I am in the Father, and the Father in me: or else believe me for the very works' sake.
The body of Christ still doesn't grasp this.  We don't really grasp it yet.  We have a concept and perhaps an image of it in our minds but lack the revelation.  If we can receive this revelation and allow it to permeate our beings, it will radically change how we think, how we live and how we function day-to-day.
This is why and how Jesus could follow what He said to Philip with this:
John 14:12-14:  Verily, verily, I say unto you, He that believeth on me, the works that I do shall he do also; and greater works than these shall he do; because I go unto my Father. And whatsoever ye shall ask in my name, that will I do, that the Father may be glorified in the Son. If ye shall ask any thing in my name, I will do it.
Understand?  The revelation of this is that whenever we ask anything of the Father in the name of Jesus, we are asking the Father just as if Jesus were doing it.  If He is in us, then Jesus is making the request.
This is how the onoma of the Lord works in us, through us, with us, around us.  His onoma is His character, His makeup, the very essence of who He is!  With His onoma comes His authority, His power — AND — His relationship with the Father.
Pretty simple isn't it?  We've so complicated this that we've lost sight of who and what Jesus is in us.  It isn't just Him!  It is the Father, as well.
That's our stopping place for today.
 In case you are missing out on real fellowship in an environment of Ekklesia, our Sunday worship gatherings are available by conference call – usually at about 10:45AM Pacific.  That conference number is (712) 770-4160, and the access code is 308640#.  We are now making these gatherings available by Skype.  If you wish to participate by video on Skype, my Skype ID is regner.capener.  If you miss the live voice call, you can dial (712) 770-4169, enter the same access code and listen in later.  The video call, of course, is not recorded – not yet, anyway.
Blessings on you!

Regner A. Capener
CAPENER MINISTRIES
RIVER WORSHIP CENTER
Temple, Texas 76504
Email Contact: CapenerMinistries@protonmail.com
All Coffee Break articles are copyright by Regner A. Capener, but authorization for reprinting, reposting, copying or re-use, in whole or in part, is granted –provided proper attribution and this notice are included intact. Older Coffee Break archives are available at http://www.RegnersMorningCoffee.com. Coffee Break articles are normally published weekly.

If you would like to have these articles arrive each morning in your email, please send a blank email to: AnotherCoffeeBreak@protonmail.com with the word, "Subscribe" in the subject line.  To remove yourself from the mailing list, please send a blank email to AnotherCoffeeBreak@protonmail.com with the word "Unsubscribe" in the subject line.
CAPENER MINISTRIES is a tax-exempt church ministry. Should you desire to participate and covenant with us as partners in this ministry, please contact us at either of the above email or physical addresses, or visit: http://www.RiverWorshipCenter.org.