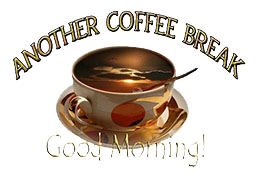 OUR FOREFATHERS' COVENANTS
Part 19
April 17, 2020
Let's talk about someone whose name is synonymous with education and learning, and someone whose name is likely more used today than even that of George Washington.  We're talking, of course, about Daniel Webster, whose name is on the overwhelming majority of the dictionaries used in schools and institutions of higher learning.
Born January 18, 1782 in Salisbury, New Hampshire, Daniel Webster was a skinny lad who had a personal terror of public speaking.  Funny thing.  For a fellow who had such a fear of facing the public, he sure overcame it!
The son of rather poor parents, Ebenezer and Abigail Webster, Daniel began to show promise of exceptional brilliance even at an early age.  In recognition of his service in the French and Indian War, Daniel's father was granted a small parcel of land in New Hampshire which he industriously and effectively farmed.  It provided enough of an income to the family such that Ebenezer and Abigail decided to sacrifice any extras for several years so that Daniel could be privately tutored -- even before he reached the normal age to begin his public education.
Daniel Webster had a unique talent.  He was born with, and even improved upon, a photographic memory.  He had the ability to see something just once and retain it to the finest detail in memory.  
While still young, his parents sent him off to Philips Exeter Academy for nine months.  The academic brilliance he demonstrated earned him the opportunity to attend Dartmouth College where he graduated Phi Beta Kappa just after his 19th birthday in 1801.  Prompted by classmates and instructors, he began using his memory skills while still at Dartmouth to begin writing speeches for others.
Invited to join the United Fraternity Literary Society, he overcame his fear of public speaking sufficiently that he began to engage in public debate.  Webster's obvious genius for memorization was an enormous help in recalling precise detail, and he put it to good use in public speeches.
So skilled did he become at public speaking that he was invited to deliver Hanover's Independence Day oration on July 4th of 1801.  It was only natural, therefore, that he would be invited to apprentice as a lawyer.  In 1805, Daniel Webster opened his first law office in Boscawen, New Hampshire, and two years later turned it over to his father (who prospered in some measure as a result of his son's prominence) when he opened another office in Portsmouth.
The following year, at age 26, he married Grace Fletcher.  They had one son together, Charles Webster.  Grace died in the 20th year of their marriage.
With people like John Jay, James Madison and Alexander Hamilton publishing their Federalist Papers and inspiring many of those fellow-countrymen to become part of the newly-formed Federalist Society, it didn't take long for Webster to become a member.  It didn't hurt, of course, that Daniel's father, Ebenezer, had become a Federalist.
It took no time whatever for his peers in the Federalist Society to realize they had a gem on their hands in Webster.  His ability to retain information and knowledge, coupled with his developed (and developing) speaking skills made him the ideal articulate spokesman for their political views.  At the same time, his skills were put to work as he took on some rather high profile cases as an attorney, prosecuting cases against the likes of Jeremiah Mason.
In 1812, Daniel Webster was elected as New Hampshire's representative to the U.S. House of Representatives, largely because of his opposition to the War of 1812 which had crippled New England's shipping and international trade.  He served two terms in the U.S. House, leaving Congress in 1816.
After leaving Congress, he moved to Boston where he used his legal acumen to play a huge part in the defense of the Constitution.  At the same time, his past participation in Congress caused the beginning of a transition and shift in his political views.  He was called upon to argue some of the nation's most high-profile cases before the Supreme Court (and in particular, DARTMOUTH COLLEGE v. WOODWARD, and GIBBONS v. OGDEN, along with MCCULLOCH v. MARYLAND).  His oratory before the Supreme Court firmly established him as the nation's leading Constitutional lawyer.
In 1823, now at age 35, Daniel Webster was returned to Congress -- this time as a Representative for the State of Massachusetts.  Four years later, he was elected as a U.S. Senator.  The Federalist Party now dead and an icon of history, Webster chose to join what was then called the National Republican Party (the Whigs, for short).  His political views had undergone considerable change as he recognized the impracticality of some of his previous Federalist positions.
Losing a race in 1836 for the Presidency on the Whig ticket, he nonetheless gained more in national prominence, and when William Henry Harrison ran for President in 1840, he was offered the position of Vice-President.  He declined with a dry but humorous phrase he would use again eight years later when Zachary Taylor ran for Presidency, "I do not propose to be buried until I am dead." 
He did, however, accept Harrison's offer to become Secretary of State, and it was a position he held during the Tyler administration following Harrison's death.  In 1845, he was reelected to the Senate where he took up a very strong abolitionist stance, allying himself with Henry Clay and John C. Calhoun.  When Henry Clay proposed what later became the Compromise of 1850 in which an effort was made to make peace between the northern non-slave and southern slave states, and Webster joined his effort, preachers vilified him with the kinds of accusations we've heard in the past few years against President Bush.
Rev. Theodore Parker said in one of his sermons that, "No living man has done so much to debauch the conscience of the nation."  Horace Mann described him as being "a fallen star! Lucifer descending from Heaven!"  James Russell Lowell called Webster, "the most meanly and foolishly treacherous man I ever heard of."  Webster's attempt to bring a compromise between the North and South cost him dearly in public opinion, and he never regained his popularity.
Riding his horse one October day in 1852 at his home in Marshfield, Massachusetts, the horse suddenly reared knocking Webster from his seat.  The fall caused a crushing blow to his head, and he died the morning of October 24, 1852 from a resulting brain hemorrhage.
 Over the years, Daniel Webster had given some notable and some phenomenal speeches.  He never argued anything for the sake of political expediency, and because he believed so firmly in the causes he represented, his arguments gained all the more in forcefulness.
It was in 1820 that a decision was made to separate Maine from the Commonwealth of Massachusetts.  Massachusetts' Constitution to this time was the same one adopted in 1780.  Inasmuch as its constitution was an adaptation of John Winthrop's original charter which held (in part) that "no man shall be qualified to hold office unless he be a Christian, swearing allegiance to Jesus Christ," delegates thought to modify the wording so that "a simple oath of allegiance to the Commonwealth, together with the oath of office, should be taken by all persons chosen or appointed to office. . . . and that a profession of belief in the Christian religion no longer be required as a qualification for office." (source: The Writings and Speeches of Daniel Webster, Little, Brown & Co., Boston 1903)
Daniel Webster was the chairman of this convention and he took to the floor to argue against this change.  His speech was easily one of the most powerful and effective in his entire life and career.  It puts the lie to the specious "separation of church and state" claim of the liberal left, demonstrating constitutionally the right of the people to make such requirements without impinging on the liberties of those who choose otherwise.
Following is a small extract of Webster's speech:
"It is obvious that the principal alteration proposed by the first resolution is the omission of the declaration of belief in the Christian religion as a qualification for office in the cases of the governor, lieutenant-governor, councilors, and members of the legislature. I shall content myself on this occasion with stating, shortly and generally, the sentiments of the select committee, as I understand them, on the subject of this resolution.

Two questions naturally present themselves. In the first place, Have the people a right, if in their judgment the security of their government and its due administration demand it, to require a declaration of belief in the Christian religion as a qualification or condition of office? On this question, a majority of the committee held a decided opinion. They thought the people had such a right. By the fundamental principle of popular and elective governments, all office is in the free gift of the people. They may grant or they may withhold it at pleasure; and if it be for them, and them only, to decide whether they will grant office, it is for them to decide, also, on what terms and what conditions they will grant it. Nothing is more unfounded than the notion that any man has a right to an office. This must depend on the choice of others, and consequently upon the opinions of others, in relation to his fitness and qualification for office. No man can be said to have a right to that which others may withhold from him at pleasure.

There are certain rights, no doubt, which the whole people, or the government as representing the whole people, owe to each individual in return for that obedience and personal service, and those proportionate contributions to the public burdens which each individual owes to the government. These rights are stated with sufficient accuracy, in the tenth article of the Bill of Rights, in this constitution.  "Each individual in society has a right to be protected by it in the enjoyment of his life, liberty, and property, according to the standing laws."  Here is no right of office enumerated; no right of governing others, or of bearing rule in the State. All bestowment of office remaining in the discretion of the people, they have of course a right to regulate it by any rules which they may deem expedient. Hence the people, by their constitution, prescribe certain qualifications for office respecting age, property, residence, and taxation. But if office, merely as such, were a right which each individual under the social compact was entitled to claim, all these qualifications would be excluded. Acknowledged rights are not subject, and ought not to be subject to any such limitation. The right of being protected in life, liberty, and estate is due to all and cannot be justly denied to any, whatever be their age, property, or residence in the State.

These qualifications, then, can only be made requisite as conditions for office on the ground that office is not what any man can demand as matter of right but rests in the confidence and good-will of those who are to bestow it. In short, it seems to me too plain to be questioned that the right of office is a matter of discretion and option, and can never be claimed by any man on the ground of obligation. It would seem to follow, then, that those who confer office may annex any such conditions to it as they think proper. If they prefer one man to another, they may act on that preference. If they regard certain personal qualifications, they may act accordingly, and ground of complaint is given to nobody. Between two candidates otherwise equally qualified, the people at an election may decide in favor of one because he is a Christian and against the other because he is not. They may repeat this preference at the next election on the same ground and may continue it from year to year."
As David Barton (President and Chairman of WallBuilders) notes, "Daniel Webster's remarks regarding the committee's report provides compelling reasoning which should be considered by every American voter today. Webster's comments emphasize the importance of Christian leaders and Christian principles in civil government."
We've spent most of today's Coffee Break dealing with the historical outline of Daniel Webster's life, but I'd like to cover more of his speech to the Massachusetts Constitutional Convention next week, along with portions of other speeches and forceful arguments in favor of Christianity and Christians in government.
In case you are missing out on real fellowship in an environment of Ekklesia, our Sunday worship gatherings are available by conference call – usually at about 10:30AM Pacific.  That conference number is (712) 770-4160, and the access code is 308640#.  We are now making these gatherings available on video usingZOOM.  If you wish to participate by video on ZOOM, our login ID is 835-926-513.  If you miss the live voice-onlycall, you can dial (712) 770-4169, enter the same access code and listen in later.  The video call, of course, is not recorded – not yet, anyway.
Blessings on you!
Regner
Regner A. Capener
CAPENER MINISTRIES
RIVER WORSHIP CENTER
Temple, Texas 76502
Email Contact: CapenerMinistries@protonmail.com
All Coffee Break articles are copyright by Regner A. Capener, but authorization for reprinting, reposting, copying or re-use, in whole or in part, is granted –provided proper attribution and this notice are included intact. Older Coffee Break archives are available . Coffee Break articles are normally published weekly.

If you would like to have these articles arrive each morning in your email, please send a blank email to: AnotherCoffeeBreak@protonmail.com with the word, "Subscribe" in the subject line.  To remove yourself from the mailing list, please send a blank email to AnotherCoffeeBreak@protonmail.com with the word "Unsubscribe" in the subject line.
CAPENER MINISTRIES is a tax-exempt church ministry. Should you desire to participate and covenant with us as partners in this ministry, please contact us at either of the above email or physical addresses, or visit: http://www.RiverWorshipCenter.org.