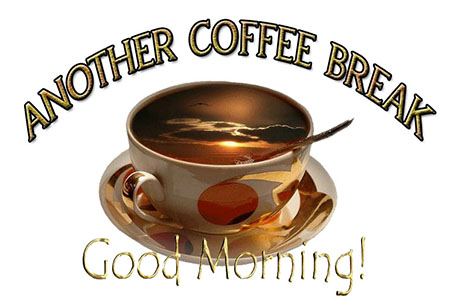 OUR FOREFATHERS' COVENANTS
Part 10
February 21, 2020
Guess I need to finish my story regarding my congressional campaign in 2003-2004.  My story is really nothing but a microcosm of what has taken place nationally in our abandonment of responsibility for the nation, and accepting the instruction that Paul gave to Timothy when he wrote, I exhort therefore, that, first of all, supplications, prayers, intercessions, and giving of thanks, be made for all men; For kings, and for all that are in authority; that we may lead a quiet and peaceable life in all godliness and honesty.  
For this is good and acceptable in the sight of God our Saviour; Who will have all men to be saved, and to come unto the knowledge of the truth.   (I Timothy 2:1-4)
And our responsibility goes beyond the need to pray and intercede,  If we don't get actively involved in the process by at the very least going to the polls to vote, we generally get unrighteous leadership — and we have no one to blame but ourselves.
A friend who was a very well-off Republican banker in McAllen told me that he was putting the maximum amount of money he could put into a campaign to "enable Doggett's opponent to beat him."  He went on to say, "After the primary, I will support your campaign to the maximum."
The tactic backfired.  I lost the primary by less than 900 votes, and the Democratic challenger to Lloyd went down in flames.  After the results of the primary were posted, I ran into many Christians who expressed their disappointment over the outcome.  My question to them was, "Did you vote?"  In more cases than I can count, the answer was "No, we figured you'd win easily against your primary opponent."
In actual fact, less than 20% of eligible voters in our Texas district turned out for the primary.  The actual number of people who made the decision on behalf of the entire district amounted to less than 1 in 10 eligible voters.  If even half of the eligible voters had voted in the primary, the results would have been considerably different.
Why do I say that?  Because the district has statistically somewhere between 60 and 70 percent of its residents who claim to be born again Christians, and the number of voters who attend church or call themselves "Christian" actually exceeds 90%.  When you have 80 percent of that number who stay home during the primaries and refuse to exercise their responsibility to vote, you allow government to take a "whatever" course.  Thus Christians get the kind of government they deserve.  They've abdicated their spiritual responsibility.  They've abdicated their freedoms and left the outcome to "whatever."
Christians who are deceived into thinking they can play campaigns against each other by manipulating the vote outcome through ticket-switching during primaries play right into the Enemy's hands.  They effectively become the tools of Satan's agenda.
Although we like to think this is a Republican-Democrat issue, it really isn't!  You've got rotten apples in both parties.  When such a tiny number of eligible voters turn out on primary day, they really alter the shape of the general election.  The reason they don't turn out is often related to ignorance of the candidates running.  They don't take the necessary time to find out what each candidate stands for, and whether those things he or she profess during the political campaign actually reflect their life values.
Jesus Christ made a life-and-death decision, a decision related to the covenant He was making in order to free us from the bondages of the flesh and the bondages of Satan.  It cost Him His life.  His blood was shed, and His body was broken in order to provide us the opportunity to regain those liberties and the power and authority over all the affairs of this earth lost when Adam and Eve ate from the Tree of the Knowledge of Good and Evil.
People who enter into this covenant with Jesus Christ regain access to the "all power and authority is given unto me in heaven and in earth" by virtue of all that covenant provides.  If we call ourselves Christians and walk in a place of union with Christ, responsibility comes with "all authority."  The abdicating of the responsibility results in wicked government and the systematic loss of our liberties as Christians.
We have no one to blame but ourselves.
America's founding fathers had a good grip on their responsibility.  It's why we see folks like John Winthrop and William Penn incorporating statements like this in their charters and grants, "for the directing, ruling, and disposing of all other Matters and Things, whereby our said People, Inhabitants there, may be so religiously, peaceably, and civilly governed, as their good Life and orderly Conversation, may win and incite the Natives of Country, to the Knowledge and Obedience of the only true God and Savior of Mankind, and the Christian Faith, which is our Royal Intention, and the Adventurers free Profession, is the principal End of this Plantation."
You see it, don't you?  They saw a spiritual responsibility in the establishing of a new nation.  They saw that with their covenant-walk with the Lord Jesus Christ came the firm requirement to establish the kind of governance which would "win and incite the natives of country to the knowledge and obedience of the only true God and Savior of Mankind, and the Christian Faith."
Nothing has changed since then.  The responsibility for today's Christians is even greater.  The revelation of our relationship with Christ has only grown in the centuries since, and with that revelation has come even greater requirements for the people of God.
Jesus put it like this, "For unto whomsoever much is given, of him shall be much required." (Luke 12:48)
Because it is the will of God (and His heart's desire) that we have good government so that -- as the apostle Paul writes -- "we may lead a quiet and peaceable life in all godliness and honesty.  For this is good and acceptable in the sight of God our Saviour; Who will have all men to be saved, and to come unto the knowledge of the truth"  (I Timothy 2:1-4) we MUST as Christians take that great responsibility.
Covenant is NOT one-sided.  The covenant of blood that Jesus made with us by His death on the Cross requires our participation.  We cannot have the arrogance to call ourselves "Christians" and then abdicate our part in this covenant.  The governments of this earth that we live under are our responsibility to uphold, to pray for, to become involved in and to exercise spiritual authority over so that the Great Commission CAN be fulfilled and Christ can receive His full inheritance.
I've taken much more time with this part of today's discussion than I intended, but let's get to some of what I promised last week.
On December 21, 1624, Gustavus Adolphus, "by the grace of God, King of Sweden, Gothland and the Wends, Grand Duke of Finland, Duke of Estonia and Dalecarlia, Lord of Lugermanland, etc., etc.," granted a general warrant to William Ussling for the purpose of creating trade between Sweden and the newly-forming American colonies (among others).
Clearly stated in this warrant is the inherent purpose to bring honor and glory to the Lord, to His name, and to the general welfare of all involved.  Thus King Adolphus writes, "that the said Ussling has also promised to us and engaged himself that he will organize this company using the utmost of his diligence and power, while he cherishes the certain hope that, with God's gracious blessing and help, it shall have a good beginning and progress as well as a favorable result and end. Such being the proposition which he made, we have taken it into consideration and find it to be founded and based upon so good reasons that we cannot disapprove of it nor do we see but what it is sure that if God will give success it shall tend to the honor of his Holy Name, to our and the state's welfare, and the advancement and advantage of our subjects."
Two years later, the Swedish king granted a Charter of Privileges establishing the Swedish South Company with the same goal and purpose in mind.
That charter reads, in part, "it is also most likely that the said people may likewise be made more civilized and taught morality and the Christian religion by the mutual intercourse and trade. Therefore, we have maturely considered and as far as in our power concluded that the advantages, profits, and welfare of our kingdom and faithful subjects, besides the further propagation of the Holy Gospel, will be much improved and increased by the discovery of new commercial relations and navigation."
The following year, 1629, operating under an authority and charter granted by the now-deceased King James, then king of England, France, Scotland and Ireland, Richard Warwick and Edward Georges -- as title-holders of the lands then described as New England, and representing The Council of New England -- turned over and granted "all the land of New England lying between forty to forty-eight degrees of northerly latitude (the southern part of Maine, all of Vermont & New Hampshire, and the eastern section of what is now New York state) " to Thomas Lewis and Richard Bonighton.
That grant reads, in part, "To all Christian people to whom these present writing indented shall come, the Council for the affairs of New England in America send greeting in our Lord God everlasting......Now know you that the said council for the affairs of New England in America, as well for and in consideration that Thomas Lewis, Gentleman, has already been at the charge to transport himself and others to take a view of New England in America aforesaid for the bettering of his experience in advancing of a plantation, and does now wholly intend by God's assistance with his associates to plant there, both for the good of his Majesty's realms and dominions and for the propagation of Christian religion among those infidels, and in consideration also that the said Thomas Lewis together with Captain Richard Bonighton, and also with their associates and company, have undertaken at their own proper costs and charges to transport fifty persons there within seven years next ensuing to plant and inhabit there to the advancement of the general plantation of that country and the strength and safety thereof among the natives or any other invaders.."
It doesn't matter where you go, or what grant or charter you look at when it comes to the colonization of America; there was always a clearly stated purpose to propagate the Gospel.  There was always incorporated the right to worship the Lord God.
One of the myths propagated by liberals is the catch-all phrase, "guaranteed freedom of religion," whenever they refer to the colonization of America and its founding.  What they seek to leave out and in so doing, create an umbrella for every religion in the world, is the fact that the freedoms guaranteed in each of these charters specifically applied to Christianity and nothing else!  "Freedom of religion" specifically referred to the variances in understanding and doctrine between Christians, NOT the acceptance or tolerance of Islam, Buddhism, Hinduism, or any cult or eastern religion which dictated either the worship of some god other than God Almighty or the Lord Jesus Christ, or proposed some path to relationship with God outside of Jesus Christ.  It simply wasn't in their thinking.  America was being founded purely for Christians, and for the freedom to worship God within the framework of Scripture and Biblical understanding.
Let's now begin looking at the discussions and the documents passed back and forth between our founding fathers that led to America's War of Independence, our United States Constitution, and the unification of the colonies under a single government "under God."
It was Woodrow Wilson who made the statement, "A nation which does not remember what it was yesterday, does not know what it is today, nor what it is trying to do.  We are trying to do a futile thing if we don't know where we have come from, or what we have been about."
This is a serious problem in our nation today.  The overwhelming majority of Christians -- no, forget that; make that Americans -- have no clue what we were, can scarcely grasp what we are as a nation today, where we've come from, or what we've been about as a nation during the past couple of centuries.  The contamination of our society by the liberal media, and liberal educators who have gone out of their way to seriously re-write our history, has so affected the mindset of this generation that we have become a nation adrift in a sea of confusion.
Today's generation of young people do not realize the sacrifices our forefathers made.  The current state of political correctness has created such a societal framework as to make our nation's founding fathers into criminals, were they to live today.  Our court system has so misapplied and misused Thomas Jefferson's letter to the Danbury Baptist Association -- supposing it to be the interpretation of the First Amendment to the Constitution -- and at the same time ignored how Thomas Jefferson himself viewed the First Amendment and practiced its liberties as President.
A virtual plethora of documents within the Library of Congress tell us that Jefferson had begun to alter his view of Christianity in the decade before he became President.  Much of what we know about his previous life and history shows that he considered himself a "Deist" -- meaning that he unquestionably accepted the fact that there was a God in Heaven who was the Creator of all, and that He overlooked the affairs of men.  His "Deism," to this point however, did not accept Jesus Christ, His validity as the Son of God, nor the price He paid on the Cross as the atonement for our sins.
By the mid-1790's, Jefferson had begun to endorse the position of his fellow-founders that Christianity was "necessary for the welfare of a republican government" and that it was, as George Washington had proclaimed in his Farewell Address to the nation, "indispensable for the happiness and prosperity of the people."  Jefferson, had in fact, said as much in his First Inaugural Address.  His attendance at religious services, conducted at the House of Representatives, was his way of offering more than symbolic support for religious faith and its beneficent role in republican government.  Though there seems little evidence that Jefferson himself accepted Jesus Christ as his personal Lord and Savior, he clearly believed that the fundamental tenets of Christianity were essential in order to maintain a prosperous and free nation.
Some months ago, I talked at length about Jefferson and his letter to the Danbury Baptist Association, and quoted from the recently FBI-restored original draft of that letter, with his original statements made prior to deletion at the time the letter was finally made public.  Let me refer you back to a Coffee Break for reference' sake written on 11/21/2005: Jefferson, Religion and Christianity.
To quote from commentary made James Hutson, Chief of the Manuscript Division at the Library of Congress:
"It seems likely that in modifying the draft of the Danbury Baptist letter by eliminating words like "eternal" and "merely temporal," which sounded so uncompromisingly secular, Jefferson was motivated not merely by political considerations but by a realization that these words, written in haste to make a political statement, did not accurately reflect the conviction he had reached by the beginning of 1802 on the role of government in religion. Jefferson would never compromise his views that there were things government could not do in the religious sphere -- legally establish one creed as official truth and support it with its full financial and coercive powers. But by 1802, he seems to have come around to something close to the views of New England Baptist leaders such as Isaac Backus and Caleb Blood, who believed that, provided the state kept within its well-appointed limits, it could provide "friendly aids" to the churches, including putting at their disposal public property that even a stickler like John Leland was comfortable using.
"In gutting his draft was Jefferson playing the hypocrite, sacrificing his principles to political expediency, as his Federalist opponents never tired of charging?  By no means, for the Danbury Baptist letter was never conceived by Jefferson to be a statement of fundamental principles; it was meant to be a political manifesto, nothing more.
There's still a fair amount of commentary from the Library of Congress on this subject so let's leave it there for today and we'll continue next week.
In case you are missing out on real fellowship in an environment of Ekklesia, our Sunday worship gatherings are available by conference call – usually at about 10:30AM Pacific.  That conference number is (712) 770-4160, and the access code is 308640#.  We are now making these gatherings available on video using ZOOM.  If you wish to participate by video on ZOOM, our login ID is 835-926-513.  If you miss the live voice-only call, you can dial (712) 770-4169, enter the same access code and listen in later.  The video call, of course, is not recorded – not yet, anyway.
Blessings on you!

Regner A. Capener
CAPENER MINISTRIES
RIVER WORSHIP CENTER
Temple, Texas 76502
Email Contact: CapenerMinistries@protonmail.com
All Coffee Break articles are copyright by Regner A. Capener, but authorization for reprinting, reposting, copying or re-use, in whole or in part, is granted –provided proper attribution and this notice are included intact. Older Coffee Break archives are available . Coffee Break articles are normally published weekly.

If you would like to have these articles arrive each morning in your email, please send a blank email to: AnotherCoffeeBreak@protonmail.com with the word, "Subscribe" in the subject line.  To remove yourself from the mailing list, please send a blank email to AnotherCoffeeBreak@protonmail.com with the word "Unsubscribe" in the subject line.
CAPENER MINISTRIES is a tax-exempt church ministry. Should you desire to participate and covenant with us as partners in this ministry, please contact us at either of the above email or physical addresses, or visit: http://www.RiverWorshipCenter.org.