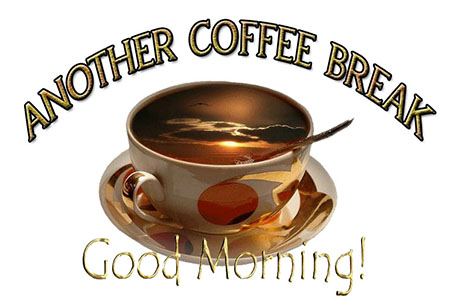 OUR COVENANT, Part 7
November 15, 2019
Today, if possible, I want to finish the part of our discussion dealing with ãñ•ç• kheseed.   When I first began this part of the sharing, it didn't dawn on me that it was going to become so exhaustive but buckle your seatbelts, when we start to expand on this concept with regard to the establishing of the United States of America, you will see Covenant repeated again and again and again.
Our founding fathers fully understood the principle of Covenant.  They realized that if there was going to be a Covenant to establish a new nation, it had to be a Covenant with God, since He was and is the author, the Creator, the backup and support of any real Covenant.
Let's get back to where we left off last week.
The Lord had -- with His covenant -- given Israel "the abundance of all things."  All that He was, and all that He had was given to Israel as His covenant people in the earth.  They were to be His personal representative.  They were to show the rest of the world the path to redemption from the curse that came upon the entire human race when Adam and Eve subjected themselves -- and their descendants -- to the bondage of Satan.
With that position as God's covenant people came immeasurable blessing -- almost incalculable blessing!  With that position came God's power and authority in the earth.
With it came ãñ•ç• kheseed.
With it came the promise that….
Deuteronomy 28:10, 13:  "All people of the earth shall see that thou art called by the name (shem/onoma -- patria - lineage) of the LORD; and they shall be afraid of thee.....
And the LORD shall make thee the head, and not the tail; and thou shalt be above only, and thou shalt not be beneath; if that thou hearken unto the commandments of the LORD thy God, which I command thee this day, to observe and to do them.."
Get it?
Thus, it required agape-kheseed, which empowered Israel's faith, and caused that nation to believe the Word of the Lord, which was the embodiment of His covenant.  As I noted yesterday, this isn't something he gives just a tiny bit of: He gave Israel the capacity -- under that covenant --to become His holy people.  He gave Israel "..according to the riches of His glory.."  -- "..that (they) might be filled with all the fullness of God."
Understand?
The Tabernacle of Moses was a picture -- a graphic representation -- of the covenant, all the way from unregenerate and unredeemed death and destruction under the bondage of Satan to a living relationship, walking and talking with the Lord in the Holy of Holies.
Human flesh, however, is stubborn and recalcitrant; and natural Israel -- at least up to David's day -- had gone astray time after time after time after time.  The nation had gone through periods of repeated assault from their enemies and occasional captivity only to be delivered by the Hand of God when they cried out for a deliverer.
David knew that the nation had somehow never really seen the heart of the Lord.  He knew they had missed out on the truth and power of the covenant God had made.  He saw beyond the symbolism of the Tabernacle of Moses to the Ark of the Covenant as a picture of Israel's marriage to the Lord God.  He saw beyond the symbolism of the Golden Candlestick to a worshiping people -- a people whose hearts exploded with a flame of love for their Bridegroom.
So David set out to draw THAT picture ONLY in a way that anyone and everyone could relate.  He pitched a simple tent on top of Mount Moriah.  It was the same place where Shem had originally built his citadel as a place of refuge for his bride and established Salem as an outpost of righteousness in an otherwise heathen land.  It was the same place where Abraham had taken Isaac to offer him up as a sacrifice to the Lord in direct obedience to God's command.  It was the same place where the Lord had provided "a lamb for a sacrifice" in Isaac's place.
In that tent -- with its flaps open for all Israel to see -- was placed the Ark of the Covenant.  NOW Israel would see their marriage covenant with the Lord.  Instead of bringing the Golden Candlestick over from Moses' Tabernacle in Gilgal, David appointed the families of Asaph, Heman and Jeduthun to become a living golden candlestick: a people whose entire life would be given over to minister love to the Lord God and to show Israel just what could come from that covenant relationship.
And he succeeded in a way that no one had ever before succeeded.  The nation began to prosper as it had never prospered.  They had victory over all of their enemies.  Kings and leaders of nations and tribes began to sue for peace with David and with Israel.  The land began to bring forth as it had never before brought forth.  The people prospered.  David prospered.  And Israel, for the first time in its history, actually became a nation that worshipped God.
For some reason, God's people have missed this picture.  America was founded upon a covenant with the Lord -- despite what the mainstream (or "lamestream") media loves to push off on the public.  The time has come for this nation to return to the Lord, and to the covenant our forefathers made with Him in establishing us as "one nation under God."
Allow me to digress for a minute.  It is for that purpose that River Worship Center has been established.  Our vision is to bring about a place where people will gather -- people whom the Lord has called, trained, equipped, prepared and anointed in the same way that Asaph, Heman and Jeduthun were -- to minister to the Lord Jesus Christ in praise and worship.  Our goal is generating a place where folks will gather in teams around the clock to minister to the Lord in shifts, 24 hours a day.
We know from past experience what happens in the realm of the Spirit when this begins to take place.  We know -- by vision and by the direct Word of the Lord to us -- what God's purpose is for this nation, and where He intends to take this worship.
It is a small beginning.  We are only a few people at this moment in time.  But we have the Word of the Lord:
Zechariah 4:10:  "For who hath despised the day of small things? for they shall rejoice and shall see the plummet in the hand of Zerubbabel with those seven; they are the eyes of the LORD, which run to and fro through the whole earth."
Early on in our series on Covenant, I made a statement that raised a few eyebrows: namely, that Adam and Eve, being made in the express image of God, in His likeness and makeup, had the ability to speak things into being.  I cited from the example that the Lord brought to Adam every living creature to see what he would call them, "and whatsoever Adam called every living creature, that was the "name" thereof."
This word, "name," of course, comes from the Hebrew íL shem.  Paralleling the Greek, onoma, it is a whole lot more than "dog, cat, elephant, horse," etc.  The word, íL shem, represents the very nature, the character, the makeup, the personality -- what makes one what they are.
Thus, Adam was not simply coming up with some kind of name that popped in his head: he was declaring and decreeing the character and makeup -- the very nature -- of each animal as the Lord brought it before him.  That was creative power in action.  Adam spoke the nature of every living creature into existence.  He "called those things that are not as though they were," thus speaking life (in this case, animal life) into existence.
I shouldn't have to say this, but some folks may draw the wrong conclusions from my words, so let me be specific.  Adam was not creating life in the same sense that God created life by breathing His breath into Adam.  He was not creating life out of the dust of the earth.  Rather he was speaking life in the sense of personality and nature into these heretofore robotic creatures that made them what they are.
That may be a concept that escapes some folks, but his decrees were not academic sayings: they were life commands that caused every animal to take on the nature and makeup that we now know of those animals.  Prior to Adam's decree, the animals had no particular distinctive character or personality or makeup.  They were just "living creatures" without any real identity.
It is important to understand this concept because it is at the very heart and center of covenant.  Bear with me.
Proverbs 18:21:  "Death and life are in the power of the tongue, and they that love it shall eat the fruit thereof." 
That is not a metaphor, or a figure of speech: it is a covenant statement.  How about this one?
Proverbs 18:20:  "A man's belly shall be satisfied with the fruit of his mouth, and with the increase of his lips shall he be filled."
I quit counting after I passed more than 600 references in Scripture to the truth of "Death and life are in the power of the tongue...," as they relate to the words that we say, the things that come forth from our mouths.  I suspect that number of references in Scripture to the words we say, the statements we make -- for good or evil -- easily exceeds a thousand in the Old Testament alone.
Let me get to something that Jesus said; and this is specific and germane to covenant:
Mark 11:23-24:  "For verily I say unto you, That whosoever shall say unto this mountain, Be thou removed, and be thou cast into the sea; and shall not doubt in his heart, but shall believe that those things which he saith shall come to pass; he shall have whatsoever he saith.  Therefore, I say unto you, What things soever ye desire, when ye pray, believe that ye receive them, and ye shall have them."
Why do I say that this is specific to covenant?
Were it not for the fact that every word which proceeds out of the mouth of God carries with it the creative power and empowerment to bring it to pass, there would be no covenant.  If we are to enter into covenant with the Lord, that same creative power must be there for our part to be enacted and come to pass.  We must have, therefore, "whatsoever we say."
The very fact that so many (un)-believing Christians fail to have what they say is because they almost immediately cancel out whatever positive, life-giving, creative power they hope for by conditioning their speech with doubt, unbelief and fear.  They have what they say, all right: death, destruction, sickness, poverty, need, weakness, etc.  They cancel the benefits of their covenant with the Lord by virtue of the destructive power of their speech.
We were created to be like God in every respect, save that we cannot be Him and be the ultimate ruler of the universe.  Yet we have been empowered by covenant, as Paul writes,
Ephesians 2:6-7 "And [He] hath raised us up together, and made us sit together in heavenly places in Christ Jesus: That in the ages to come he might show the exceeding riches of his grace in his kindness toward us through Christ Jesus."
THAT's not a figure of speech.  It isn't a metaphor.  It is a covenant truth that places us -- as faith-parties to the New Covenant -- on the throne of the heavenlies LITERALLY!  It is a covenant truth enacted by the agape love of the Lord Jesus Christ for us.
Do you understand that it is agape-kheseed that empowers covenant, both for us and through us?
I said it yesterday, and I'll say it again.  It required agape-kheseed, which empowered Israel's faith, and caused that nation to believe the Word of the Lord, which was the embodiment of His covenant.  Just as He gave Israel "..according to the riches of His glory.."  -- "..that (they) might be filled with all the fullness of God,"  He has given to us in an even greater measure.
Have a great weekend, everyone!
In case you are missing out on real fellowship in an environment of Ekklesia, our Sunday worship gatherings are available by conference call – usually at about 10:30AM Pacific.  That conference number is (712) 770-4160, and the access code is 308640#.  We are now making these gatherings available on video using ZOOM.  If you wish to participate by video on ZOOM, our login ID is 835-926-513.  If you miss the live voice-only call, you can dial (712) 770-4169, enter the same access code and listen in later.  The video call, of course, is not recorded – not yet, anyway.
Blessings on you!

Regner A. Capener
CAPENER MINISTRIES
RIVER WORSHIP CENTER
Temple, Texas 76504
Email Contact: CapenerMinistries@protonmail.com
All Coffee Break articles are copyright by Regner A. Capener, but authorization for reprinting, reposting, copying or re-use, in whole or in part, is granted –provided proper attribution and this notice are included intact. Older Coffee Break archives are available . Coffee Break articles are normally published weekly.

If you would like to have these articles arrive each morning in your email, please send a blank email to: AnotherCoffeeBreak@protonmail.com with the word, "Subscribe" in the subject line.  To remove yourself from the mailing list, please send a blank email to AnotherCoffeeBreak@protonmail.com with the word "Unsubscribe" in the subject line.
CAPENER MINISTRIES is a tax-exempt church ministry. Should you desire to participate and covenant with us as partners in this ministry, please contact us at either of the above email or physical addresses, or visit: http://www.RiverWorshipCenter.org.