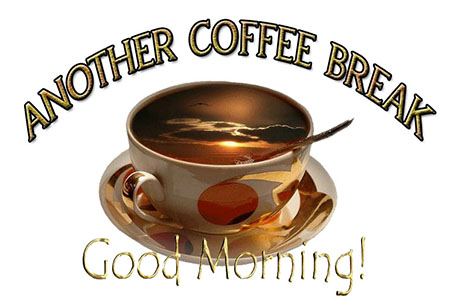 OUR COVENANT, Part 4
October 25, 2019
We continue today with the unfolding of the concept of Covenant as it expanded in the life of Abraham and Sarah.
How would you like to have been in Abraham's place?  You cut a covenant with Almighty God, but the cut and mark in your flesh is in a place where you can't show it to the public.  God was doing something unique. 
The mark of His covenant with Abraham -- a covenant which specified that "I will make thee exceed fruitful, and I will make nations of thee, and kings shall come out of thee.  And I will establish my covenant between me and thee and thy seed after thee in their generations for an everlasting covenant, to be a God unto thee, and to thy seed after thee." -- would be with his reproductive organ for the seed that would come forth thereafter.
Notice that Ishmael had come forth out of uncircumcised flesh.  Abraham's natural reaction as a father to God's Word is, "Oh that Ishmael might live before thee." (Genesis 17:18, KJV)
The Hebrew context actually reads, "Oh that Ishmael might be revived or restored to you [under this covenant] (my addition)."  (RAC Translation & Amplification)
But God's response makes clear that He isn't having any part of the flesh incorporated into a covenant race of people.  Ishmael was born of flesh, out of an attempt on Sarai's part to help God accomplish His Word.
It's not a wonder that God changed Sarai's name from "Dominative" to "Noble Woman."  "Dominative" in this context is manipulative and acting out of unbelief.  Unbelief, and the product of unbelief, will NEVER inherit under God's covenant.
Thus, the Lord speaks to Abraham and answers, "My covenant will I establish with Isaac, which Sarah shall bear unto thee at this set time in the next year." 
"Dominative" does not get to bear seed under the covenant.  "Noble Woman" (a woman of nobility, honor, and integrity) WILL bear seed.  God's covenant is VERY specific!
Covenant -- from God's perspective -- is always based in faith, in believing that God cannot lie, in believing that no matter how unsupportable God's Word to us may be from a natural, historical, medical or scientific perspective, when He declares His Word and heart's desire and purpose to us, the very act of His speaking that Word sets in motion the creative force to bring it about.
When we speak unbelief concerning the Word of God, when we speak doubt, when we speak fear -- and then act according to that unbelief, doubt or fear -- we don't cancel out God's covenant; we cancel out our receiving what God has spoken.  In the first part of this discussion last week, I said that God created Adam and Eve in His image and likeness and imbued them with the same creative powers of speech that He had.
The creative power of our speech is a spiritual law that runs throughout Scripture from Genesis to Revelation.  We may not speak worlds into existence in the same way that God did, but we have the ability to speak life or death.  We don't speak worlds into existence in a natural realm although we were originally created with that ability.
The Scripture does not specifically say so, but there is no other conclusion that one can draw.  Adam and Eve certainly had that power prior to the fall.  They didn't lose their power of creative speech with the fall, but they lost the place of agreement with the Lord that would have empowered such creative force had God so quickened them.
We have the ability to create abundance and prosperous living by the words of our mouth.  We have the power to create and to enact anything that has ever been written in God's Word -- so long as we do so in concert and in agreement with Him.  It is a covenant ability.
We also have the capacity to destroy for ourselves the receiving of anything God has promised.  When we speak doubt, fear, or unbelief concerning some promise that God has spoken, God's Word does not return to Him void: it returns to us void because we destroy our own personal environment, our own success, our own life, our own financial prosperity by the words of our mouth.
For God's covenant to work in our lives absolutely, unequivocally requires the same faith that Abraham exercised when he believed God in the face of the naturally, physically, historically, medically and scientifically impossible.  We become the seed of Abraham according to God's Word by virtue of believing the Word that comes forth from the Lord despite how we might consider it in the natural.
Covenant is not one-sided.  It requires the total agreement and commitment of both parties.  Thus, if God promises something to us within the framework of His covenanted Word, it comes forth from His mouth as surely as if He were standing in front of us physically and speaking it.  For us to be covenant-partners requires that we not only believe God, but that we speak our agreement with what God has said, and then act accordingly.
To mouth our agreement with what the Lord says to us, and then act contrarily is to negate the words that come forth from our mouth.  Covenant always begins with speaking.  Because God's covenant with Abraham was an eternal covenant, it was made on behalf of, and with, all that seed of Abraham that came forth by faith.  We either empower or cancel the effectiveness of God's covenant in our lives by the words which come forth by faith or by unbelief.
There is another aspect of covenant that I want to cover in the next few weeks, and that is the force of covenant.  Let's begin that part of this discussion today.  Watch.
I said earlier that covenant is not one-sided.  It requires the total agreement and commitment of both parties.  Thus, if God promises something to us within the framework of His covenanted Word, it comes forth from His mouth as surely as if He were standing in front of us physically and speaking it.  For us to be covenant-partners requires that we not only believe God, but that we speak our agreement with what God has said, and then act accordingly.
But there is an aspect of covenant I don't think I've ever heard discussed in any church or fellowship.  It is based in a Hebrew word that really has no direct translation into English.  That word is ãñ•ç• kheseed with the "k" sound almost silent.  Strong's Concordance is literally all over the map with the word, and without explaining why, gives totally divergent meanings.
Gesenius, in his Hebrew-Chaldee Lexicon explains the word like this in its primary applications: to love with intense desire; to show oneself gracious; zeal (towards anyone); ardor; kindness; benevolence; the grace, favor and mercy of God; tender mercies; lovingkindness.
Depending on context, this word does have some opposite uses, but these uses are limited in Scripture and always occur with appropriate diacritical (breathing) marks.  Because those uses are peripheral to our study, I won't try to get into them other than to say that they always occur with antiphrasis -- that is, set within the context of communicating a negative article.
ãñ•ç• kheseed, therefore, is the closest Hebrew word to the Greek agape in usage and meaning.  Appearing most frequently -- actually, almost entirely -- within the context of covenant, it gives us a picture of the kind of relationship the Lord had with Abraham, and the extravagant nature of what the Lord was establishing.
ãñ•ç• kheseed draws a picture of an almost intense rivalry in which covenant partners seek to meet each other's needs, go out of their way to defend, uphold and care for, and to display a sense of mercy and lovingkindness that knows no bounds even in the face of dispute or disagreement.
In our first discussion on covenant, we talked about the fact that one of the first events to occur during the covenant ceremony was the exchange of cloaks or outer coverings.  It symbolized the giving of all that a person was, making all that he had available to his covenant partner: his wealth, the resources of his household, the intervention of his family in time of need or distress, and his personal guarantee or oath upon which the covenant hung.
Consider how the Lord showed His cloak during the covenant ceremony.  Abraham is put into a deep sleep as the Lord shows up to pass between the halved animals and stand in the blood.  The KJV puts it that "when the sun went down, and it was dark, behold a smoking furnace, and a burning lamp that passed between those pieces."
That's somewhat obscure in the way it gets translated, but the word translated "smoking" is the same word that gets used in some instances for cloud or vapor.  Remember the cloud or pillar of smoke that stood guard for Israel when the armies of Pharaoh came after them?  Now do you have the picture?  It is metaphoric of the covering, the defense of the Lord on behalf of His covenant people.
ãñ•ç• kheseed is the core of covenant.  It describes what we could call an "alter ego."  Let me explain.
When a person is in a covenant relationship, their covenant partner virtually becomes their alter ego, their "other self."  I might liken it to a description that folks used to use in referring to Dwain McKenzie and me during our Long Beach Christian Center days.  We were so linked to each other in relationship and companionship that even when folks only saw one of us, they saw the other.  We were frequently referred to as "the Bobbsey twins" (a reference to two nearly identical twins in the famous children's book).
The situation developed to the place where when we were in Barrow (we ministered together there years before we were at Long Beach Christian Center), people would see me walking down the street and wave at me with a shout of "Hi, Dwain."  He experienced the virtually identical thing when folks would say to him, "Hi, Regner, Hi, Betty June."  (Betty June -- since gone to be with the Lord -- was his wife at that time).
You've got to know how strong this identity thing was when my father returned from a boat trip along the arctic coast where he had been ministering in some villages and summer campsites and saw Dwain coming to meet him on the beach.  His first and immediate reaction was, "Well, Regner, what are you doing here?"  Funny thing.  I was in Nome at the time, and that's a long ways from Barrow.
Anyway, you get the idea.
Within the framework of covenant, kheseed describes a condition in which each other's blood flows in each other's veins: so deep is the sense of caring and covering for each other.
Are you beginning to understand my early comments about how the whole concept of covenant has been so diluted and watered down throughout the centuries that we've lost the true sense of it?  Now maybe you can begin to get a grasp on the New Testament (Covenant) and the use of the word, agape, as the descriptor by which the Lord commands relationship.
Covenant relationships defined the character and nature of those in covenant with each other.  So deep was the sense of responsibility and concern for each other that they would gladly die for one another if the situation so demanded.  It transferred over to the family members within that covenant so that each party to the covenant, their wives, children, grandchildren, great-grandchildren -- and even aunts, uncles and cousins -- all became identified with each other.
The entire Old Testament -- the word "testament" all by itself scarcely conveys the whole picture -- is a picture of God's covenant -- His first covenant -- with Abraham and his descendants.  Everything framed in the Old Testament is described within the structure of covenant relationship.
I want to pick this up next week to show you just how much of what we have read -- and understood poorly -- throughout both Old and New Testaments is specifically framed within covenant relationship, and how significant the promises of covenant are in our walk with the Lord.
In case you are missing out on real fellowship in an environment of Ekklesia, our Sunday worship gatherings are available by conference call – usually at about 10:30AM Pacific.  That conference number is (712) 770-4160, and the access code is 308640#.  We are now making these gatherings available on video using ZOOM.  If you wish to participate by video on ZOOM, our login ID is 835-926-513.  If you miss the live voice-only call, you can dial (712) 770-4169, enter the same access code and listen in later.  The video call, of course, is not recorded – not yet, anyway.
Blessings on you!

Regner A. Capener
CAPENER MINISTRIES
RIVER WORSHIP CENTER
Temple, Texas 76504
Email Contact: CapenerMinistries@protonmail.com
All Coffee Break articles are copyright by Regner A. Capener, but authorization for reprinting, reposting, copying or re-use, in whole or in part, is granted –provided proper attribution and this notice are included intact. Older Coffee Break archives are available . Coffee Break articles are normally published weekly.

If you would like to have these articles arrive each morning in your email, please send a blank email to: AnotherCoffeeBreak@protonmail.com with the word, "Subscribe" in the subject line.  To remove yourself from the mailing list, please send a blank email to AnotherCoffeeBreak@protonmail.com with the word "Unsubscribe" in the subject line.
CAPENER MINISTRIES is a tax-exempt church ministry. Should you desire to participate and covenant with us as partners in this ministry, please contact us at either of the above email or physical addresses, or visit: http://www.RiverWorshipCenter.org.