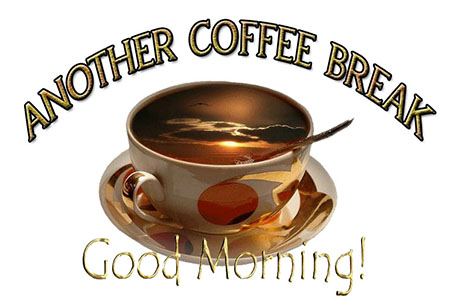 Healing for the Soul & Spirit, Part 2
September 13, 2019
We continue on with last week's discussion, but this time taking a different approach and considering a different aspect of healing for those who've been wounded in soul and spirit.
We'll start once again with Isaiah's prophecy – the same place where Jesus started His ministry – as we take up our study with the wounded soul and the wounded spirit and see how each area affects the other.
Isaiah 61:1-3:  1The Spirit of the Lord GOD is upon me; because the LORD hath anointed me to preach good tidings unto the meek (åéðˆòÈ -€aònaòyv:depressed in mind and circumstances, humble, lowly, poor); he hath sent me to bind up (Lá—ç˜ - chaòbash:to wrap fully, to heal, to gather back together)  the brokenhearted (øá—LÜ - shaòbar:crushed, broken in pieces, torn apart -- + -- áìÅ - leòb:[the heart, metaphorically] feelings, the emotions, the will or intellect), to proclaim liberty to the captives, and the opening of the prison to them that are bound; 2To proclaim the acceptable year of the LORD, and the day of vengeance of our  God; to comfort (íç—ðˆ - naòcham:to breathe strongly upon, to ease) all that mourn; 3To appoint unto them that mourn in Zion, to give unto them beauty for ashes, the oil of joy for mourning, the garment of praise for the spirit of heaviness; that they might be called trees of righteousness, the planting of the LORD, that he might be glorified.
Before we dig into this Word again, take a look at a couple of other relevant scriptures.
Job 24:1-12 (NASB):  1"Why are times not stored up by the Almighty, and why do those who know Him not see His days?  2"Some remove the landmarks; they seize and devour flocks.  3"They drive away the donkeys of the orphans; they take the widow's ox for a pledge.  4"They push the needy aside from the road; the poor of the land are made to hide themselves altogether. 
5"Behold, as wild donkeys in the wilderness they go forth seeking food in their activity, as bread for their children in the desert.  6"They harvest their fodder in the field and glean the vineyard of the wicked.  7"They spend the night naked, without clothing, and have no covering against the cold.  8"They are wet with the mountain rains and hug the rock for want of a shelter.  9"Others snatch the orphan from the breast, and against the poor they take a pledge. 
10"They cause the poor to go about naked without clothing, and they take away the sheaves from the hungry.  11"Within the walls they produce oil; they tread wine presses but thirst.  12"From the city men groan, and the souls of the wounded (ììÈç ˜chaòlaòl: pierced, to profane [by speaking evil], to dissolve, to break apart or prostitute, to weaken one's mind to such a degree that they are willing to sell themselves for relief) cry out; Yet God does not pay attention to (íéNØ sñŒòym: impute) folly.
The picture that is drawn throughout this chapter in Job conveys a pretty graphic picture of the events that cause a person's soul to be wounded.
When you follow the discourse between Job and Bildad the Shuhite in chapter 25, and then the first part of chapter 26 you see the unfolding of events that create a wounded spirit.
Next we consider David, and the words and events that were directed against him.
Psalm 64:1-10:  1Hear my voice, O God, in my prayer: preserve my life from fear of the enemy.  2Hide me from the secret counsel of the wicked; from the insurrection of the workers of iniquity: 3Who whet their tongue like a sword, and bend their bows to shoot their arrows, even bitter words: 4That they may shoot in secret at the perfect: suddenly do they shoot at him, and fear not.  5They encourage themselves in an evil matter: they commune of laying snares privily; they say, who shall see them?  6They search out iniquities; they accomplish a diligent search: both the inward thought of every one of them, and the heart, is deep. 7But God shall shoot at them with an arrow; suddenly shall they be wounded.  8So they shall make their own tongue to fall upon themselves: all that see them shall flee away.  9And all men shall fear, and shall declare the work of God; for they shall wisely consider of his doing.  10The righteous shall be glad in the LORD, and shall trust in him; and all the upright in heart shall glory.
This is a tremendous promise that God makes to those who have been wounded by the tongue, those who've been spoken evil against and conspired against.  The Lord makes very clear that HE is the One who will shoot them down – and He will direct HIS arrow against those who speak evil of His anointed.  This was a Word that the Lord gave to Della recently concerning some fellow-ministers who were being spoken evil of because of their ministry and their teaching.
Again, David deals with the wounded soul because of the evil spoken against him, and speaks of the trouble he is in.  And once again, David notes how deliverance from a wounded soul and spirit comes: through praise and worship.
Psalm 69:16-33:  16Hear me, O LORD; for thy lovingkindness is good: turn unto me according to the multitude of thy tender mercies.
17And hide not thy face from thy servant; for I am in trouble: hear me speedily.  18Draw nigh unto my soul, and redeem it: deliver me because of mine enemies.  19Thou hast known my reproach, and my shame, and my dishonour: mine adversaries are all before thee.  20Reproach hath broken my heart; and I am full of heaviness: and I looked for some to take pity, but there was none; and for comforters, but I found none.  21They gave me also gall for my meat; and in my thirst they gave me vinegar to drink.  22Let their table become a snare before them: and that which should have been for their welfare, let it become a trap.  23Let their eyes be darkened, that they see not; and make their loins continually to shake.  24Pour out thine indignation upon them, and let thy wrathful anger take hold of them.  25Let their habitation be desolate; and let none dwell in their tents.  26For they persecute him whom thou hast smitten; and they talk to the grief of those whom thou hast wounded.  27Add iniquity unto their iniquity: and let them not come into thy righteousness.  28Let them be blotted out of the book of the living, and not be written with the righteous.  29But I am poor and sorrowful: let thy salvation, O God, set me up on high.  30I will praise the name of God with a song, and will magnify him with thanksgiving.  31This also shall please the LORD better than an ox or bullock that hath horns and hoofs.  32The humble shall see this, and be glad: and your heart shall live that seek God.  33For the LORD heareth the poor, and despiseth not his prisoners.
And once more we see David in these distressed circumstances – and again we see how he deals with them.
Psalm 109:17-31:  17As he loved cursing, so let it come unto him: as he delighted not in blessing, so let it be far from him.  18As he clothed himself with cursing like as with his garment, so let it come into his bowels like water, and like oil into his bones.  19Let it be unto him as the garment which covereth him, and for a girdle wherewith he is girded continually. 
20Let this be the reward of mine adversaries from the LORD, and of them that speak evil against my soul.  21But do thou for me, O GOD the Lord, for thy name's sake: because thy mercy is good, deliver thou me.  22For I am poor and needy, and my heart is wounded within me.  23I am gone like the shadow when it declineth: I am tossed up and down as the locust.  24My knees are weak through fasting; and my flesh faileth of fatness.  25I became also a reproach unto them: when they looked upon me they shaked their heads. 
26Help me, O LORD my God: O save me according to thy mercy:  27  That they may know that this is thy hand; that thou, LORD, hast done it.  28Let them curse, but bless thou: when they arise, let them be ashamed; but let thy servant rejoice.  29Let mine adversaries be clothed with shame, and let them cover themselves with their own confusion, as with a mantle.  30I will greatly praise the LORD with my mouth; yea, I will praise him among the multitude.  31For he shall stand at the right hand of the poor, to save him from those that condemn his soul.
You'll notice that in each of these Psalms where David refers to the wounded soul that the wounding comes by evil speaking, by cursing, by the witchcraft of men and women who seek to belittle, downgrade and/or destroy through their imprecations.
Notice, too, all of the symptoms one exhibits who has been wounded in this way.
<![if !supportLists]>1.                  <![endif]>The Fear of Death becomes a dominant factor in their lives.
<![if !supportLists]>2.                  <![endif]>They become enveloped in thoughts and worries of conspiracies against them.
<![if !supportLists]>3.                  <![endif]>Shame, reproach and dishonor become issues that continually haunt them – whether consciously or unconsciously.  One only has to speak a word which they hear through their wounding and they experience shame, they feel put down and/or they receive the criticisms and accusations as dishonor.
<![if !supportLists]>4.                 <![endif]>David speaks of "reproach" using the Hebrew word, ätÈøŠç– cherpaòh: to be exposed, to strip away one's character or deeds and to defame.   Thus, the concept of "reproach" in this instance is to feel as though your character has been impugned, or your deeds just don't measure up to those perceived as the accuser.
<![if !supportLists]>5.                  <![endif]>In the 69th Psalm David is really prophesying of Jesus, His trial, the beatings, the accusations, and the crucifixion.  At the same time, describes the conditions that prevail among those who've been wounded, and he describes the state of heaviness that accompanies this wounding.  This is the same heaviness that Isaiah prophesied would be lifted by putting on "the garment of praise."
<![if !supportLists]>6.                  <![endif]>In the same breath David describes those whose souls have been wounded as having "a broken heart."  Again, we refer back to Isaiah's prophecy in which he declares that "the Spirit of the Lord God is upon me because the Lord hath anointed me….to bind up the broken hearted."
<![if !supportLists]>7.                  <![endif]>In the 109th Psalm, David refers to himself as "poor and needy" (The Hebrew phraseology here is the same as that which occurs in Isaiah 61 when he prophesies that the anointing is "to preach good tidings unto the meek."
<![if !supportLists]>8.                  <![endif]>In this same Psalm we see those with wounded hearts and spirits as having frailness in their bodies (vs. 24).
<![if !supportLists]>9.                  <![endif]>When he says (vs. 23), "I am tossed up and down as the locust" he is referring to the same double-mindedness to which James refers in his epistle (James 1:6-8) – an instability that marks his life and lifestyle.
Proverbs 7 describes a situation in which a man becomes wounded in his spirit by virtue of being sucked in and enticed by a woman whose only objective is to take advantage of him and use him to satisfy the desires of her flesh – and then dump him.
The picture of the wounded spirit and the enormity of its effect upon a person is described graphically in Proverbs 18:
Proverbs 18:14:  14The spirit of a man will sustain (ìek kuòl: to keep in, to maintain or to hold steady) his infirmity (äìÈç'î Çmachaõlaòh: disease, sickness); but a wounded (àëÈðˆ naòkaò: broken, stricken, driven) spirit who can bear?
Consider now another one of Isaiah's prophecies concerning Jesus.
Isaiah 53:4-5:  4Surely he hath borne our griefs, and carried our sorrows: yet we did esteem him stricken, smitten of God, and afflicted. 5But he was wounded for our transgressions, he was bruised for our iniquities: the chastisement of our peace was upon him; and with his stripes we are healed.
This is the same "wounding" that appears in Isaiah 53:5
Take another look at these verses in an amplified translation:
Isaiah 53:4-5 (RAC Translation & Amplification):  4Surely He has suffered and accepted as His own our maladies, our anxieties, our calamities, our disease and sicknesses, and carried our anguish, pain and grief: yet we fabricated and maliciously invented His being stricken violently, beaten, punished, wounded and slaughtered as if by God -- choosing to believe that God browbeat, demeaned and looked down upon Him.
5 But He was broken and profaned for our rebellion, our revolt, our apostasy and our [religious] quarrel against God; He was crushed, oppressed and smitten, and (emotionally) broken into pieces for our perversity, our evil, our mischief, sins and faults; the breaking and ridiculing of our peace, our welfare, our prosperity, our health and our safety was upon Him; and with His bloodied and blue wounds we are cured, mended, repaired and made thoroughly whole.
We will pick this up again next week.
In case you are missing out on real fellowship in an environment of Ekklesia, our Sunday worship gatherings are available by conference call – usually at about 10:30AM Pacific.  That conference number is (712) 770-4160, and the access code is 308640#.  We are now making these gatherings available on video using ZOOM.  If you wish to participate by video on ZOOM, our login ID is 835-926-513.  If you miss the live voice-only call, you can dial (712) 770-4169, enter the same access code and listen in later.  The video call, of course, is not recorded – not yet, anyway.
Blessings on you!

Regner A. Capener
CAPENER MINISTRIES
RIVER WORSHIP CENTER
Temple, Texas 76504
Email Contact: CapenerMinistries@protonmail.com
All Coffee Break articles are copyright by Regner A. Capener, but authorization for reprinting, reposting, copying or re-use, in whole or in part, is granted –provided proper attribution and this notice are included intact. Older Coffee Break archives are available . Coffee Break articles are normally published weekly.

If you would like to have these articles arrive each morning in your email, please send a blank email to: AnotherCoffeeBreak@protonmail.com with the word, "Subscribe" in the subject line.  To remove yourself from the mailing list, please send a blank email to AnotherCoffeeBreak@protonmail.com with the word "Unsubscribe" in the subject line.
CAPENER MINISTRIES is a tax-exempt church ministry. Should you desire to participate and covenant with us as partners in this ministry, please contact us at either of the above email or physical addresses, or visit: http://www.RiverWorshipCenter.org.