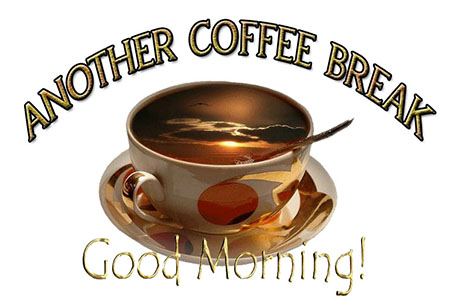 Deliver Us From Evil, Part 5
March 29, 2019
When we wrapped up last week, we were talking about the fact that so many Christians are reluctant, or outright afraid of dealing with evil spirits and addressing them.  They believe that "that's only for really spiritual people" or maybe even that "that was only for Jesus and the apostles."
Whatever happened to the concept of "Christ in you, the hope of Glory?"  Whatever happened to Jesus' prayer in John 17?  Do you not think that His prayer is answered?  Consider what He prayed.
John 17:20-23: Neither pray I for these alone, but for them also which shall believe on me through their word; That they all may be one; as thou, Father, art in me, and I in thee, that they also may be one in us: that the world may believe that thou hast sent me.  And the glory which thou gavest me I have given them; that they may be one, even as we are one: I in them, and thou in me, that they may be made perfect in one; and that the world may know that thou hast sent me, and hast loved them, as thou hast loved me.
Do you see it?  I in them, and thou in me, that they may be made perfect (Greek: teleios: completed -- accomplished) in one.
Folks, we have to come to the place of not just understanding intellectually, but absolute KNOWING in the core of our beings that we are ONE with the Lord Jesus Christ, that His authority rules and functions completely in us!  That means we have the same authority over evil spirits that we saw Him exercise.
Jesus put it like this: "Have the faith of God."  (Mark 11:22)  Our KJV renders it, "Have faith in God," but that's not how the actual Greek text reads.  OK, so if we are commanded to have God's faith, how do we get there?
Again, Jesus didn't leave us without clear and unmistakable answers.  Consider how the apostle Paul put it in Romans 10:8: "The word (rhema: direct, spoken out loud word) is near you, in your mouth and in your heart -- that is, the word (rhema: direct, spoken out loud word) of faith which we are preaching." (NASB)
Again Paul writes in the same place, "So then faith comes by hearing, and hearing by the word (rhema: direct, spoken out loud word) of God." (Romans 10:17)
Get it?  We hear Him speak it inside ourselves.  It may be quiet, it may be nothing more than a prompt, it might even be a whisper, but it is still something we hear.  He doesn't shout it, He simply speaks it into us.
It becomes alive and active once we put wind to what we hear -- that is to say, it comes forth from our vocal cords in agreement with what the Lord is speaking in our spirit.
Several years ago, Della and our daughter Rebekah happened to be working in group homes — not the same ones, of course — but sharing similar experiences.
Della was dealing with people who were severely emotionally handicapped, and plagued by evil spirits.  She began taking her Bible with her, bringing some of the residents of the home out to a quiet place in the back yard and reading and praying with them.  The spiritual impact of that one act alone was nothing less than dramatic.  Each day when she arrived, she was greeted with, "Are we going to read out Bibles now?" or some similar question.
There are a couple of residents who have been easily triggered into screaming rampages or violent outbursts.  With these folks, Della has begun praying with them each day and getting them to follow her in prayer, repeating after her something like the following: "Father, in the name of Jesus, I take authority over my mind and my thoughts.  I place them under submission to you.  I receive a Spirit of Peace in my being and I submit myself to you.  Restore my mind.  Restore my brain.  Restore me so that I can achieve the destiny you have planned for me.  I declare this in the name of Jesus.  Amen."
To say that it has had an effect in them is an understatement.  It gives a whole new dimension to the power and the authority of the Lord Jesus Christ that we can release with the words that come out of our mouths.
What happens, then, when we hear that prompting inside and respond to it by speaking what we hear is that we see tangible results -- the kind of results that Della saw, and the kind of results that Rebekah saw.
One of her charges was a young man who was in his late twenties.  One day she called us quite disturbed because the young man in question was waking up in the morning with what appeared to be bite marks and scratches all over his back.  The injuries were clear and unmistakable.  The other health workers in the home simply dismissed it as his having nightmares, sleep-walking and injuring himself in the process.
Rebekah has seen enough with our ministry throughout the years to know better and she called to ask what she could do about it.  We told her to first document each instance, and if possible to get the agency responsible for the home to install a night-vision camera in the young man's room.  The agency refused the request so Rebekah decided to do what she's seen us do and what we have challenged her to do in years gone by.
The young man in question had been greatly tormented for years, and yet he was -- and had been -- a Bible-believing Christian.  Rebekah took him to some scriptures to show him how Jesus dealt with these issues, and made it clear to him that she felt he was dealing with evil spirits.  He had grown up in a home where he was taught that Christians couldn't be tormented by evil spirits.  It's a nice religious doctrine that pacifies a lot of folks and makes them feel good momentarily, but it doesn't get them the help they need, or the deliverance that Jesus paid for on their behalf.
After showing him some pertinent scriptures, Rebekah recommended that he pray with her and take authority over the evil spirits that had been tormenting him and command them to leave him in Jesus' name.  He did so immediately.
We've shared with Rebekah the event that happened with Smith Wigglesworth many years ago (and a similar thing happened to Kenneth Hagin) in which he awoke one morning early to see Satan standing over him.  Smith Wigglesworth looked up at him and said, "Ohh!  It's only you," and turned over in his bed and went back to sleep.
Rebekah shared this with the young man and told him that he could do the same thing.  Other than that, she said, "Just tell the demon or Satan to get out of your room and leave you alone in the name of Jesus."
A couple of nights later, that's exactly what happened.  The young man woke up feeling pain in his back and turned over to see a demon standing there with his fingers dug into his back.  He yelled at him, "Get out of here in the name of Jesus, and don't come back!"
The young man was quick to tell Rebekah about it the next morning, and he was ecstatic!  "It worked!  It worked!  Satan left me alone!  He stopped scratching and biting me and left."  Weeks later, the last we heard, the young man was still free of those events.
Roughly three and a half years ago while gathered for prayer with a group of local pastors and church leaders, one of the men shared a prayer request for his granddaughter who was struggling with epileptic seizures.
He had requested prayer for her a couple of times previously and we had all prayed our usual prayers of agreement for her healing and deliverance both times.
This time was different.  As he shared how she was being battered about by the Enemy and the number of seizures was increasing dramatically, anger against the Enemy rose up in me in a way that's hard to put into words.  There was a passion that came out of the core of my being.
The Word of the Lord spontaneously came out of my mouth and I began to decree and declare the Word of deliverance for this young woman.  I commanded that spirit to loose her from that moment forth and declared her complete healing and restoration from any physical or mental or emotional damage done to her on the basis of I Peter 2:24, which reads like this:
I Peter 2:24: Who his own self bare our sins in his own body on the tree, that we, being dead to sins, should live unto righteousness: by whose stripes ye were healed.
Her deliverance, her healing and her restoration were already paid for by the Lord Jesus Christ and He deserved to get from her what He paid for!  Now bear in mind that this young woman is not someone I've ever met -- and still haven't to this day.  She was many miles distant from our gathering.
Though I did not quote this particular Scripture, it is one that has come to mind more often in recent weeks and months than at any time previously, namely,
Psalm 107.20: "He sent his word, and healed them, and delivered them from their destructions."
Jesus fulfilled that prophecy on several occasions.  I remind you of the Centurion who said to Jesus,
Matthew 8:8: "Lord, I am not worthy that thou shouldest come under my roof: but speak the word only, and my servant shall be healed."
Jesus did so.  He sent His Word and the Centurion's servant was healed instantly.
The same thing happened when the Word of the Lord -- a rhema -- came out of my mouth.  That was three-plus months ago, and the young woman has never had a seizure since.  She was healed and completely delivered from those epileptic attacks.
One of the problems we all have as Christians is that we tend to think that this will work for someone else -- and it certainly worked for Jesus -- but "we're just not Jesus!"
Bahh!!  Humbug!!  Again!!
Talk about a lie of the Enemy!  Let's see, the last time I looked, God's Word hadn't changed.  Last time I checked, Ephesians 1:15-23 still says that Jesus is the head of the body, and WE are the body.  That makes us part of Him.  We are inextricably woven with Him.  His DNA is our DNA.
Ephesians 1:14-23: Wherefore I also, after I heard of your faith in the Lord Jesus, and love unto all the saints,  Cease not to give thanks for you, making mention of you in my prayers;  That the God of our Lord Jesus Christ, the Father of glory, may give unto you the spirit of wisdom and revelation in the knowledge of him:  The eyes of your understanding being enlightened; that ye may know what is the hope of his calling, and what the riches of the glory of his inheritance in the saints,  And what is the exceeding greatness of his power to us-ward who believe, according to the working of his mighty power,
Which he wrought in Christ, when he raised him from the dead, and set him at his own right hand in the heavenly places,  Far above all principality, and power, and might, and dominion, and every name that is named, not only in this world, but also in that which is to come:
And hath put all things under his feet, and gave him to be the head over all things to the church,  Which is his body, the fulness of him that filleth all in all.
Let me shift gears for a minute to show you why folks struggle so much with understanding the authority they have in Christ Jesus.
When I was in Bible College and Seminary, some of my instructors were considered the leading theologians of their day, and I took the time to study carefully what they had to say, their arguments and their conclusions.
One of my instructors was a noted archaeologist by the name of Dr. M. H. Heicksen.  He wasn't a theologian, but what he had to share had more impact on me than all the theologians I ever listened to.  One of his comments to me, and to our class, was, "You'll find me different from many of your instructors here.  I'm not here with an agenda to prove or disprove some pet doctrine.  I'm here to show you how archaeology proves the Scriptures.  What you do with that proof is between you and the Lord."
That statement was of greater value to me than all the theologians "wisdom" put together.  Why?  Because Dr. Heicksen didn't have an agenda.  He wasn't trying to prove some theological point.  He wasn't getting technical with Greek and Hebrew, or tearing apart some manuscript and pretending it was more or less valid than some other manuscript.  He wasn't trying to destroy faith.  He was enhancing it.
Have you ever considered the whole concept of "theology"?  You know what the word means, don't you?  Right.  It comes from two Greek words, Theos (God – more specifically, the supreme Divinity) and logos.  The word, logos, comes from its root, lego, which means: to articulate thought in words, to engage in systematic discourse, to speak out loud.  Logos means: something (already) said; a collection of thoughts or sayings, reasonings, sayings, (the Divine Expression – Thayer); a treatise.
Thus, "theology" is the collective reasonings and study (or studies) of God.  A "theologian," by extension, is one who studies God or attempts to reason out the things of God.
Now!  Take a better look at that word.  The "study" of God?  "Reasoning" out the things of God?  Wheww!  Talk about the sheer arrogance of man!  Do you realize just how cracked that is?  The created being is going to "study" or "reason out" the Creator.  Uhh Huhh!  Suuuuurre!
I never realized for many years why it was that I had no use for theologians or theology.  One day when I began to look at the core of those words, I realized just how much unbelief is at the core of the "study of God."
Therein lies the issue with folks who struggle with understanding their place, their position, and their authority in God.  Unbelief: the unbelief that stems from trying to "study things out" instead of simply accepting the Word of Faith from Jesus Christ.
OK.  I've rattled on long enough for today.  Going to take you in another direction next week with this sharing.
In case you are missing out on real fellowship in an environment of Ekklesia, our Sunday worship gatherings are available by conference call – usually at about 10:30AM Pacific.  That conference number is (712) 770-4160, and the access code is 308640#.  We are now making these gatherings available on video using ZOOM.  If you wish to participate by video on ZOOM, our login ID is 835-926-513.  If you miss the live voice-only call, you can dial (712) 770-4169, enter the same access code and listen in later.  The video call, of course, is not recorded – not yet, anyway.
Blessings on you!

Regner A. Capener
CAPENER MINISTRIES
RIVER WORSHIP CENTER
Temple, Texas 76504
Email Contact: CapenerMinistries@protonmail.com
All Coffee Break articles are copyright by Regner A. Capener, but authorization for reprinting, reposting, copying or re-use, in whole or in part, is granted –provided proper attribution and this notice are included intact. Older Coffee Break archives are available . Coffee Break articles are normally published weekly.

If you would like to have these articles arrive each morning in your email, please send a blank email to: AnotherCoffeeBreak@protonmail.com with the word, "Subscribe" in the subject line.  To remove yourself from the mailing list, please send a blank email to AnotherCoffeeBreak@protonmail.com with the word "Unsubscribe" in the subject line.
CAPENER MINISTRIES is a tax-exempt church ministry. Should you desire to participate and covenant with us as partners in this ministry, please contact us at either of the above email or physical addresses, or visit: http://www.RiverWorshipCenter.org.