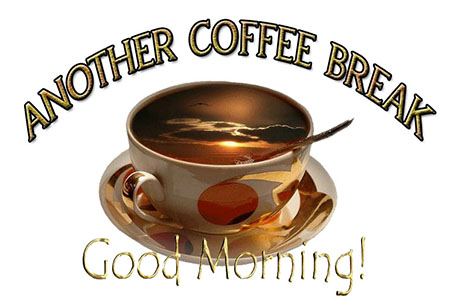 Dealing With The Spirit of Poverty, Part 1
April 27, 2018
I've been promising to address this subject for some time, and that time has come. In the next two or three weeks (or however long it takes me) we will address the
mindset, the attitudes and the spirit that drives poverty mentality. We'll even have some fun along the way.
I'd be willing to bet you that I've grown up with far more teaching on the topic of being "humble" and living the "humble life" than I've ever heard on living the blessed life, prospering, and all that.
The body of Christ has been permeated for centuries with a poverty mentality. For some reason, folks think it is more blessed to run around without a home to call your own, drive a clunky old car, buy their clothes from the Salvation Army or Goodwill, etc., etc.
Somehow, this has been translated into "righteousness" and "being like Jesus."
Brother, what a farce! This is a fraud that has been perpetrated on folks for generations. Now before you go to thinking I'm going to start preaching "think and grow rich," forget it! That's not what this is about. It is about a mindset, however – one that permeates a lot of what infects and contaminates Christians – and the world in general.
Poverty begins in one's mind – in their thinking, their attitudes and their behavior. Poverty is not the lack of worldly goods – and I'll speak to that momentarily. Poverty is not a lack of money. Poverty is a curse. It can be a generational curse, passed on down from generation to generation to generation. We'll talk about where it begins in a couple of minutes.
As you all know, I grew up in Eskimo villages, the older of two sons of missionary parents. We never had a lot, but we never did without. Dad was frugal, but he wasn't poor. He never had lots of money, but he was never broke. My brother and I learned how to do a lot of things growing up. Because Dad was a pioneer missionary and a church builder, we grew up helping him build churches.
Well, when you do that, you learn lots of skills. We learned carpentry, cabinet making, hanging sheetrock, taping and texturing, painting, electrical and plumbing skills. We learned how to lay tile and carpet. We learned how to repair engines. If it was mechanical, we could make it work. If it was electrical, we could take it apart and fix it. We learned how to do just about anything you could think of.
We didn't have lots of money, but we could take other folks' "junk" they threw away and make it work. Nobody had to give us a fish and feed us for a day. We had the skills to fish and take care of our needs. I'm using the popular metaphor, you understand.
Because Dad taught us many skills, and we learned many others on our own, there was never a task set before us or a need that cropped up that we couldn't take care of.  We were taught something far more important, however, than the physical job skills.  We were given an attitude that shaped our lives: a "can do" attitude.  Nothing was impossible in the natural because we had the skills to accomplish anything we wanted to do.  By the same token, nothing was impossible in the spiritual realm because we had the Lord.
There were lots of times when we had only a few dollars, but we were never poor.  We never saw our- selves that way. If we needed something, we made it – often from scratch.
Were we exceptional people – unusually gifted or something like that?  Sure, but not the way you think.  It wasn't our natural gifts and abilities that made us exceptional.  It was a mindset of prosperity.  It was thinking and agreeing with the Lord.  We never thought "poor."
I remember getting these "missionary barrels" that would come in once a year on the ship.  A "missionary barrel" is usually a cardboard barrel or 55-gallon drum with a removable lid.  Churches and individuals would send us these things with used clothing – and a lot of junk folks just wanted to throw away, but thought they would get credit from the Lord for their "giving." In later years, when I took over the mission station at Wainwright on a temporary basis, and then again at Saint Paul Island, we were still receiving "missionary barrels" with – get this! – used tea bags. It was a riot!
We felt sorry for folks whose mentality worked like that.  They were the ones that were poor.  It was a blessing, though. Mom taught us another skill: sewing.   Yeah, I know – boys sewing their own clothes?  We can laugh about it, but I learned to tailor my own clothing – and I did for many, many years.
When Della and I first got married, and we were starting from scratch, we often looked for bargains – not at the used clothing stores, but at the expensive stores where they sold name brand clothing. You could buy, for example, a $300 or $400 dress or skirt for $50 - $75, and even less. At those prices, you often got stuck with whatever sizes they had in stock, and rarely got to purchase something that actually fit properly.
No problem. I looked for something one or two or three sizes too big and then resized it on the sewing machine. Della dressed like a queen in those early days for a fraction of what we'd have had to pay normally. I purchased cashmere sport jackets for pennies on the dollar and retailored them to fit. Hey, I looked like a million dollars!
No one ever knew we didn't have money. And we never thought of ourselves as being poor.  Beginning to get the picture aren't you?  It wasn't the money, or lack of it. It was the attitude, the mindset, the thought process that pervaded our thinking.
We were blessed! We enjoyed the blessings of God.
Poverty – true poverty – begins in the way you approach life. It be- gins in whether you hang on to everything you have for dear life, or whether you freely give what you have. Poverty – or prosperity – be- gins in how and whether we apply a principle that Jesus taught.
Luke 6:38:  "Give, and it shall be given unto you; good measure, pressed down, and shaken together, and running over,  shall  men  give       into  your  bosom.  For with  the  same measure  that  ye  mete  withal it shall be measured to you again."
So many folks are stuck with the mindset that in order to get and to have "things," you've got to hang onto everything you get.  The attitude has become a cliché for generations: "Get all you can and can all you get."
Wrong!  That's a sure sign of someone who has been caught with and in the Spirit of Poverty.
Want to stay broke all of your life?  Want to always be in need?  Want to struggle all the time to pay your bills?  Want to live in a run-down house that doesn't meet the need of your family?  Want to drive a car that always breaks down and winds up costing more in maintenance than car payments on a new or newer vehicle?  Want to have lousy credit and be unable to be trusted by creditors because you never keep your word on making your payments?
We could go on and on with these questions.  They all reflect the status of people who either live in real poverty or are stuck with a Spirit of Poverty.  Hate to say it, but I know a lot of folks who live exactly like what I've just described.
Then there's those folks who live in homes costing many hundreds of thousands of dollars, or even millions of dollars, drive a BMW or Mercedes, wear designer clothing – and are up to their eyeballs in debt, just staying ahead of their creditors.  They put on a show of prosperity, but the fact is they are stuck with a Spirit of Poverty and are trying to hide it behind a false display of prosperity.  Fact is, they are living in true poverty!
Their lifestyles are those of a life of fantasy! They aren't real. They are living like this because they need to "feel good." They need to "keep up with the Jones."  They can't afford to look to their neighbors, relatives or friends like they have need – that would be awful !!   Here's the worst part of it. They are professing Christians.
So where does this mindset begin? In keeping. In receiving. In hanging onto. In believing that you can't accomplish something – anything!
But it has a root that goes way back!
We seem to go back to the Garden again and again, and this is no exception. Consider the way the conversation ensues when the Serpent first begins to talk to Eve.
Genesis 3:1-5:  Now the serpent was more subtle than any beast of the field which the LORD God had made. And he said unto the woman, Yea, hath God said, Ye shall not eat of every tree of the garden?  
And the woman said unto the serpent, We may eat of the fruit of the trees of the garden:  But of the fruit of the tree which is in the midst of the garden, God hath said, Ye shall not eat of it, neither shall ye touch it, lest ye die. 
And the serpent said unto the woman, Ye shall not surely die: For God doth know that in the day ye eat thereof, then your eyes shall be opened, and ye shall be as gods, knowing good and evil.
Are you seeing it? Do you see the psychology that the Serpent uses on Eve?
"God is just pulling a fast one on you! You are not really "as gods!" You don't have the image and likeness of God. You are substandard.  "BUT! If you will partake of the fruit of the Tree of the Knowledge of Good and Evil, THEN you will be "as God" with the ability to know Good and Evil just like He does."
What a farce! What a fraud!
What you are seeing is the same hogwash that Satan pulls on Christians every day of the week. As long as we believe in our heart of hearts that we can never measure up to the standard by which we were created, we've opened the door in our lives for the Spirit of Poverty.
Poverty isn't the absence of money, property, possessions. etc.  Poverty is the presence of fear, of unbelief, of doubt.  The presence of fear, unbelief or doubt establishes your whole mode of thinking, your attitude towards life, your attitude towards money, your attitude to- wards possessions. It is the Spirit of Poverty.
Want to be broke all the time? Be in fear of what might happen tomorrow. Doubt your abilities. Doubt God's promises to you. Think broke!
Want to live your life in continual need of this or that? Don't believe that God has given you ability to do any- thing you need to do. Let yourself get run over by circumstances. Be defeated by other people's attitudes and comments toward you. Think failure!
Want to live with physical ailments or diseases? Want to live believing that you are a candidate for cancer, for heart attacks, for every disease under the sun? Then listen to what the doctors say to you. Accept their prognosis. Don't believe that Jesus paid the price for all sickness, all disease, all weakness.
Now I'm really going to mess with you and say some- thing that sounds almost contradictory to what I just said. But this is still true.
Want to fail at everything you do? Want to go broke and/or bankrupt every so often? Think more of yourself and your abilities than you do of God's desire to provide for every need. Become one of those folks who think "God helps those who help themselves." Brother! Is that ever a bunch of hooey!! That's just an excuse for secular human- ism replacing our trust and dependence in the Lord.
I've got some advice for folks who believe that nonsense.  "God help them that get caught helping themselves!"  [grin]
OK. Now, let's get down to some real principles behind the poverty thinkset. There are spiritual principles which, when violated, result in poverty.
Let me say in advance that poverty is a curse. It is not a blessing. It is not the purpose, the will or desire of the Lord for God's people to live in poverty. Before I get too far along with this, and some of you jump to the conclusion that I think all Christians should live in the lap of luxury, forget it! This is not what that is about. And yet, to sound contradictory, there is absolutely nothing wrong with Christians living in the lap of luxury – as long as it is not a debt lifestyle!
That said, take a look with me at two very important spiritual principles.  This first principle deals with honoring the Lord, and keeping His commandments (And I'm not necessarily referring to the Ten Commandments.)
We'll get into the blessing side of this in the next couple of weeks, but let me show you the poverty side first.  We won't look at the whole thing, here.  You can read it for yourself in Deuteronomy 28.  For the sake of our discussion, we will just take ten verses.
Deuteronomy 28:15-26:  But it shall come to pass, if thou wilt not hearken unto the voice of the LORD thy God, to observe to do all his commandments and his statutes which I command thee this day; that all these curses shall come upon thee, and overtake thee:  Cursed shalt thou be in the city, and cursed shalt thou be in the field.  Cursed shall be thy basket and thy store.  
Cursed shall be the fruit of thy body, and the fruit of thy land, the increase of thy kine, and the flocks of thy sheep.  Cursed shalt thou be when thou comest in, and cursed shalt thou be when thou goest out.  The LORD shall send upon thee cursing, vexation, and rebuke, in all that thou settest thine hand unto for to do, until thou be destroyed, and until thou perish quickly; because of the wickedness of thy doings, whereby thou hast forsaken me.
The LORD shall make the pestilence cleave unto thee, until he have consumed thee from off the land, whither thou goest to possess it.  The LORD shall smite thee with a consumption, and with a fever, and with an inflammation, and with an extreme burning, and with the sword, and with blasting, and with mildew; and they shall pursue thee until thou perish.
And thy heaven that is over thy head shall be brass, and the earth that is under thee shall be iron.  The LORD shall make the rain of thy land powder and dust: from heaven shall it come down upon thee, until thou be destroyed.  The LORD shall cause thee to be smitten before thine enemies: thou shalt go out one way against them, and flee seven ways before them: and shalt be removed into all the kingdoms of the earth.
You get the picture, I'm sure.  All of this was predicated on disobeying the voice and the commandment of the Lord.  And I know that many of you will respond immediately and say, "Well that was under the Law.  We are under Grace, now."
No, you're not!  Grace is the empowerment to walk and live the Word of the Lord.  Grace is what we have IN Christ Jesus.  Grace is not an excuse to live like you want and expect to walk in the blessings of the Lord.  Grace is the ability to walk in the love of the Lord Jesus Christ -- and that encompasses total obedience to Him.  Walk outside of His Grace, and consequences result.  I'll pick it up here, next week.
For those of you who've participated during the past three years in our Monday night Healing Prayer Conference Call, this is just a reminder that the calls have resumed on a once-a-month basis, the first Monday of each month.  If you have a need for healing, or you have friends in need of healing, here is the number to call: (712) 775-7035.  The Access Code is: 323859#.
At the same time, in case you are missing out on real fellowship in an environment of Ekklesia, our Sunday worship gatherings are available by conference call – usually at about 10:45AM Pacific.  That conference number is (712) 770-4160, and the access code is 308640#.  We are now making these gatherings available by Skype.  If you wish to participate by video on Skype, my Skype ID is regner.capener.  If you miss the live voice call, you can dial (712) 770-4169, enter the same access code and listen in later.  The video call, of course, is not recorded – not yet, anyway.
Blessings on you!

Regner A. Capener
CAPENER MINISTRIES
RIVER WORSHIP CENTER
Temple, Texas 76504
Email Contact: CapenerMinistries@protonmail.com
All Coffee Break articles are copyright by Regner A. Capener, but authorization for reprinting, reposting, copying or re-use, in whole or in part, is granted –provided proper attribution and this notice are included intact. Older Coffee Break archives are available at http://www.RegnersMorningCoffee.com. Coffee Break articles are normally published weekly.

If you would like to have these articles arrive each morning in your email, please send a blank email to: AnotherCoffeeBreak@protonmail.com with the word, "Subscribe" in the subject line.  To remove yourself from the mailing list, please send a blank email to AnotherCoffeeBreak@protonmail.com with the word "Unsubscribe" in the subject line.
CAPENER MINISTRIES is a tax-exempt church ministry. Should you desire to participate and covenant with us as partners in this ministry, please contact us at either of the above email or physical addresses, or visit: http://www.RiverWorshipCenter.org.