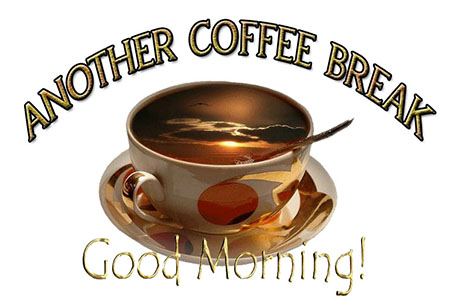 David's Tabernacle Restored, Part 9
December 21, 2018
I've said this before, and I'll say it again.  Few people in this age and generation really understand what it is to be joined together by the Lord in a union that is more than physical.  People often get married because they "fall in love."  The problem is that in a few months or years, they "fall out of love."  Their relationship really wasn't based on love but on a physical attraction to one another or because of seeming parallel interests.
The concept of "counterpart" and "other self" is mostly lost in today's society.  The idea that the Lord joins people together because of what He sees, knows, and purposes for the future is something that the majority of Christians really don't know or understand.  We were created for God's pleasure.  Because of that, He has created a distinct husband and distinct wife for each other who will likewise bring pleasure to each other, but also bring pleasure to Him.  We will continue to elaborate and amplify this picture in this series as we progress.
As already noted, we were created for the express purpose of bringing delight and pleasure to the Lord.  Of course we were to be His family.  We were created in His likeness and image.  But we were created to bring the kind of praise and worship that only He could develop within us.
I've shared with you in the past my experience of being in the Garden and being transported there by the Spirit.  I was there when the temptation took place.  The expression on Adam's face was one of horror, shock, astonishment — words don't do justice to what I saw — when he saw Eve take a bite of the fruit of the Tree of the Knowledge of Good and Evil.  When you realize how she was created, when you realize that she was created as that counterpart, that "other self" of Adam, that neged, it makes you appreciate Adam's reaction.  Eve's partaking of the fruit was not only disobedience to the Word of the Lord, it was a betrayal of her relationship to him.
Eve, therefore, had to become the prototype of the overcoming Bride.  The Lord promised that it would be her seed that would crush the serpent's head.  That promise, that prophecy was fulfilled in Jesus.
From Jesus' side as He hung on the Cross came blood and water when the centurion pierced His side.  With that blood and water came the birth of the Bride who would be the overcomer.
Consider the first place that this overcoming Bride faced.  We see it in the letter to Ephesus.  The promise to the overcomer (this is those who have lost their first love) is the restoration of access to the Tree of Life in the midst of the Garden.  Each of the successive letters takes the Bride through overcoming all of the things that the curse brought on the human race.  It represents overcoming each of the three families of fear. 
We come to the sixth letter, addressed to Philadelphia, and we see the Key of David.
The seventh letter to Laodicea is a warning to all those who have made it through the sixth area of overcoming, and because of the power, the authority, the presence of the Lord they've experienced, they become complacent.  They cease to press on and maintain the overcoming mindset.  They don't give up exactly, they just become wearied in the continual press and settle back believing that they've reached the pinnacle of success.  It doesn't work that way.
Revelation 21:7: He that overcometh shall inherit all things; and I will be his God, and he shall be my son.
The picture of overcoming occurs eight times in Revelation.  John uses this word three other times in I John 5.
I John 5:4: For whatsoever is born of God overcometh the world: and this is the victory that overcometh the world, even our faith.
The ability to overcome, and be that overcoming Bride, is predicated in faith.  Simply put, our ability to continue the overcoming process is based in the fact that faith comes by hearing and hearing by the Word of God.  When we are sensitive to hearing the voice of the Lord, He speaks.  That speaking generates a driving force within us that enables us to keep on overcoming and acting on His Word.
We come back to the letter to Laodicea as the example of this failure.  They became desensitized to hearing the Word of the Lord, and as a result, failed to continue in the overcoming process.
The entire book of Revelation is built upon an overcoming people.  We have picture after picture after picture of events that will come in this transitional age prior to the thousand year reign — events that require the Bride of Christ to live a constant overcoming life.  What was it that John wrote in Revelation 12?
Revelation 12:10-11: And I heard a loud voice saying in heaven, Now is come salvation, and strength, and the kingdom of our God, and the power of his Christ: for the accuser of our brethren is cast down, which accused them before our God day and night.
And they overcame him by the blood of the Lamb, and by the word of their testimony; and they loved not their lives unto the death.
We've really gone around a 40-acre field today with this study, but if you see what is happening, it is absolutely revelatory.  What began as a promise to Eve and was fulfilled in Jesus Christ when He hung on the Cross with his side pierced through and blood and water pouring forth, is now being fulfilled in us as the overcoming Bride.
We began the overcoming process in the letter to Ephesus, and took it through all seven letters to the picture in Revelation 12 where we have cast down the accuser of the brethren.  That brings us to Revelation 19.
Revelation 19:5-8: And a voice came out of the throne, saying, Praise our God, all ye his servants, and ye that fear him, both small and great.  And I heard as it were the voice of a great multitude, and as the voice of many waters, and as the voice of mighty thunderings, saying, Alleluia: for the Lord God omnipotent reigneth.
Let us be glad and rejoice, and give honour to him: for the marriage of the Lamb is come, and his wife hath made herself ready.  And to her was granted that she should be arrayed in fine linen, clean and white: for the fine linen is the righteousness of saints.
How was it that "His wife hath made herself ready?"  How was it that she could not be arrayed in fine linen, clean and white?
Simple.
She overcame EVERYTHING.  She persisted.  She didn't quit.  She didn't fade under the constant persecution, the attacks of the Enemy, the accusations pointed against her.  She stood fast.
That, my friends, is exactly what the Lord has been looking for in a people that will surround Him, a people that will surround the Throne, a people who KNOW what it means to praise and worship.
Now, do you understand the Tabernacle of David?  Do you see what David saw?  Do you see what God is looking for in praisers and worshipers?  We have a destiny for eternity that involves being before and around the Throne of God.  The Key of David was in knowing the heart and heart's desire of the Lord for a people who would minister to Him in worship!
Here's the grand finale!
Revelation 22:1-5: And he showed me a pure river of water of life, clear as crystal, proceeding out of the throne of God and of the Lamb. In the midst of the street of it, and on either side of the river, was there the tree of life, which bare twelve manner of fruits, and yielded her fruit every month: and the leaves of the tree were for the healing of the nations.
And there shall be no more curse: but the throne of God and of the Lamb shall be in it; and his servants shall serve him: And they shall see his face; and his name shall be in their foreheads.
And there shall be no night there; and they need no candle, neither light of the sun; for the Lord God giveth them light: and they shall reign for ever and ever.
Do you see where the Tabernacle of David leads us to?  We SHALL serve Him!  We SHALL see His face!  His onoma, His character, His personality, the essence of Who He is will be written in our minds, our thoughts, our whole personality!  We worship Him!
We continue dealing with the relationship of the Bride to the Bridegroom.  How that plays into our creation as worshipers is a subject that still has a ways to go.  I thought that I had covered it fairly well but Holy Spirit, as usual, began unfolding more of it to me even while I was still sharing.  That said, I won't make any assumptions of how far we will take this topic.  We'll just keep moving along until Holy Spirit indicates that we've covered it sufficiently.
Proverbs 18:22: "[Whoso] findeth a wife findeth a good [thing], and obtaineth favour of the LORD."
Anybody who has attended a wedding has — in all probability — heard this verse quoted.  The problem is that we hear this with our natural ears and don't understand the context of what Holy Spirit is actually.
What I am saying is that the English word, "wife," is going through changes as with any language.  This next generation coming up will hear something much different when they hear the word wife than what our generation thought when we heard the word wife.  My point being that just because your lexicons and Bible dictionaries are written over a hundred years ago call the word, ishah, a wife does not mean that what we view as a wife is what the ancients viewed as a wife.
Let me ask you this.  One must find a wife.  That fits today but even a hundred years ago and even today in certain cultures men do not
find a wife, their marriages are arranged, somebody else finds the wife for them.
Strangely enough, there are eleven words in Hebrew that are rendered "wife."  We have the picture of Jacob who married both Leah and Rachel.  Both are referred to as "wives."  There is a catch here.  Both are rendered as "ishah" because they were viewed in Jacob's eyes as his wives.  The problem is that God created man and woman to have one mate.  In God's eyes, only one could be Jacob's wife.  That was Rachel.  She loved and adored Jacob, and he loved and adored her.
Leah was forced upon Jacob as part of a contract, and while Jacob came to love her, the relationship was far from the same.  It was not the same kind of love, nor did their relationship have the same kind of trust and intimacy that Jacob had with Rachel.
So, in God's eyes, when is someone married?  When are you officially married or betrothed to Jesus?  Jesus has given you an offer of marriage, a proposal if you prefer.  Just as that young man holds out a ring and says "Will you?" and she wilts.   So is marriage for life?  Well, is our salvation for eternity?
Why does Jesus offer this relationship to us in the first place?  What is it all about?  Because the true wife surrounds the husband with her love, her protection — everything that is in her.
Remember this illustration?
The word for "meet" (as in help meet) is, neged.  While one of the meanings of this word is "counterpart" or "other self," it goes well beyond that.  Neged is used as a military term.  It represents: a front, a defense, over against, before.  In other words, this is someone who will be your defense, someone who will die for you if necessary, someone who opposes your enemies, someone who provides every kind of assistance necessary.  In another sense, this is someone who will become the praise of your existence.
I quote once again from the scholar, Chaim BenTorah:
My point is, in the eyes of God a wife not one who signs a legal contract and makes a vow.  A wife is one whom the man loves and she loves him in return and a vow is made in love.  So within the proper and emotional context Proverbs 18:22 should read:
"Find a woman who loves you and is committed to you and you have found a good thing."
Ouch, that good thing hurts.  For one thing, the word thing is not in the Hebrew text, it is only the word, tov, which means good.  I check 26 modern translations and 18 say good thing.  Translated by men obviously. The rest say simply good.  Adequate, acceptable, ok.  Not great, not excellent, just good.   The Living Bible renders it as finding a treasure.
That, folks, is what God intended in the first place.  The word, tov, is more than "good."  It literally means: to be in harmony.  Hence, he who finds a loving, committed wife — one who literally becomes his counterpart, his "other self," finds someone who can bring him into harmony with God.  The end result is that he/they will find favor with God.
Before I continue, let me insert something that some may see as controversial.  On second thought, let's save it for next week.  Sorry to leave you hanging, but it would launch a part of this discussion that would make today's Coffee Break a bit too lengthy, so……See you next week!
In case you are missing out on real fellowship in an environment of Ekklesia, our Sunday worship gatherings are available by conference call – usually at about 10:45AM Pacific.  That conference number is (712) 770-4160, and the access code is 308640#.  We are now making these gatherings available by Skype.  If you wish to participate by video on Skype, my Skype ID is regner.capener.  If you miss the live voice call, you can dial (712) 770-4169, enter the same access code and listen in later.  The video call, of course, is not recorded – not yet, anyway.
Blessings on you!

Regner A. Capener
CAPENER MINISTRIES
RIVER WORSHIP CENTER
Temple, Texas 76504
Email Contact: CapenerMinistries@protonmail.com
All Coffee Break articles are copyright by Regner A. Capener, but authorization for reprinting, reposting, copying or re-use, in whole or in part, is granted –provided proper attribution and this notice are included intact. Older Coffee Break archives are available at http://www.RegnersMorningCoffee.com. Coffee Break articles are normally published weekly.

If you would like to have these articles arrive each morning in your email, please send a blank email to: AnotherCoffeeBreak@protonmail.com with the word, "Subscribe" in the subject line.  To remove yourself from the mailing list, please send a blank email to AnotherCoffeeBreak@protonmail.com with the word "Unsubscribe" in the subject line.
CAPENER MINISTRIES is a tax-exempt church ministry. Should you desire to participate and covenant with us as partners in this ministry, please contact us at either of the above email or physical addresses, or visit: http://www.RiverWorshipCenter.org.