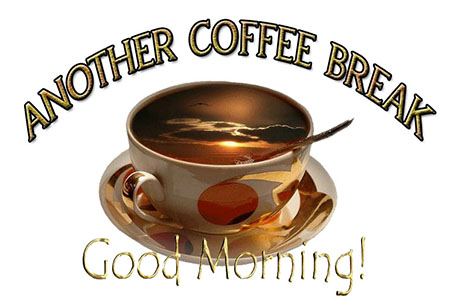 David's Tabernacle Restored, Part 15
February 1, 2019
Today, we wrap up this series.  For the past three months-plus, we've been talking about the various realms of praise and worship and how they intersected with the Tabernacle of David.
Let me give you a couple of statistics from the Psalms.  Did you ever stop to realize that the Psalms are the exact center of the Word?  All of Creation revolves around the Worship, the Praise, the Prayers and Intercession in the Psalms.  THAT was the essence of the Tabernacle of David.  Let's take it one step farther.  Psalm 117 is the exact center of the Word.  There are 594 chapters before Psalm 117 and 594 chapters after Psalm 117.  And how does Psalm 117 read?
Psalm 117: O praise the LORD, all ye nations: praise him, all ye people. For his merciful kindness is great toward us: and the truth of the LORD endureth for ever. Praise ye the LORD.
The first word for praise in Psalm 117 is halal.  This is a word with many applications, as we have already noted, but it's primary usage is: to celebrate, to make a show, to glory, to sing praise.
The second time we see the word, praise, in Psalm 117 is the word, shabach.  While there are a number of ways we can translate this word, the essence of it colloquially is "to let it all out!"  It means: to triumph, to really get loud!  What David is trying to describe is that we praise, we worship, we adore, we minister to the Lord with everything that is within us.
I was reading some reports from religious institutions this week and amazed at how many of them consider the kind of vociferous praise we like to engage in as fanaticism.  It seems that the body of Christ at large has really lost the vison of praise — never mind worship.  They obviously do not know the Word!
There is the kind of prayer that David sang to the Lord when he realized how he had screwed up.
Psalm 51: 1-3: Have mercy upon me, O God, according to thy lovingkindness: according unto the multitude of thy tender mercies blot out my transgressions.
Wash me thoroughly from mine iniquity, and cleanse me from my sin.
For I acknowledge my transgressions: and my sin is ever before me.
Against thee, thee only, have I sinned, and done this evil in thy sight: that thou mightest be justified when thou speakest, and be clear when thou judgest.
Many years ago, when I realized how I had personally blown it and missed God, I set this Psalm to music.  I sang it from the depths of my being.  These following verses still mean a lot to me, and sometimes they will come back to my spirit.
Psalm 51:10-12: Create in me a clean heart, O God; and renew a right spirit within me.
Cast me not away from thy presence; and take not thy holy spirit from me.
Restore unto me the joy of thy salvation; and uphold me with thy free spirit.
Understand?  It is critical for all of us to know our standing with God, and to know that we come before Him with clean hearts and right spirits.  Hence, we have these songs that are prayers.  They become our own intercession.
Consider the opening of Psalm 90.  Now we see full-fledged worship coming into play.
Psalm 90:1-2:  Lord, Thou hast been our dwelling place in all generations.
Before the mountains were brought forth, or ever thou hadst formed the earth and the world, even from everlasting to everlasting, Thou art God!
Are you seeing the difference between what we call praise, or what truly is worship?  Praise, while it may be addressed to the Lord, is mostly about what God has done, or is doing.
Worship, on the other hand, is addressed directly to God.  We magnify Him.  We glorify Him.  We exalt Him.
Then there is what I like to call, Throne Worship.  That is the kind of worship that surrounds the Throne of God directly.  We see it demonstrated in the 24 elders and the four beasts that surround the Throne.  We'll take a look at that in a minute.
We were talking about vociferous praise, high praise.  There is an old song that we sing based on Psalm 100.
I will enter His gates with thanksgiving in my heart.
I will enter His courts with praise.
I will say This is the Day that the Lord hath made.
I will rejoice for He Has made me glad.
Going back to Psalm 91, David sings what is both praise and prophecy.  He sings this Psalm coming straight out of Heaven.  It is what he both sees and hears.  The last portion of this Psalm is a direct Word to us from the Lord.
There is so much more that we could cover in the Psalms, but David isn't the only one who penned praise and worship.  Certainly it was the bedrock of the Tabernacle of David, but we will consider some of the praise that other prophets sang.
Before we move on from David, there is one more Psalm that has been remarkable as both praise, high praise and — one more thing — warfare!  That is Psalm 149.
Psalm 149: Praise ye the LORD. Sing unto the LORD a new song, and his praise in the congregation of saints.
Let Israel rejoice in him that made him: let the children of Zion be joyful in their King.
Let them praise his name in the dance: let them sing praises unto him with the timbrel and harp.
For the LORD taketh pleasure in his people: he will beautify the meek with salvation.
Let the saints be joyful in glory: let them sing aloud upon their beds.
Let the high praises of God be in their mouth, and a twoedged sword in their hand;
To execute vengeance upon the heathen, and punishments upon the people;
To bind their kings with chains, and their nobles with fetters of iron;
To execute upon them the judgment written: this honour have all his saints. Praise ye the LORD.
Warfare is not one of the things we have considered thus far.  We talked last week about the seven different frequencies that are fundamental to God's economy and to His sound.  One of those sounds is the sound of warfare.
Della and I have shared with you some of the experiences we had when were were gathered together with a group of worshipers a Trails' End in Post Falls, Idaho.  There was a period of several days when we were worshiping that the music coming forth was pure battle music.  We knew that we were engaged in some king of spiritual warfare.
At one point, the whole house began to shake while we were worshiping.  It felt like we were in the midst of an earthquake.  We stopped what we were doing and went outside.  The ground was shaking with the sound of thousands of horses galloping in unison.  Because we were amongst 160 acres of trees, and the place was rather thickly forested, there was no chance that there were any horses galloping across the ranch.  We realized that we were hearing the sounds of warfare — angelic hosts going out to battle.  We quickly returned to the worship that had been unfolding and continued until it abated.
It was a few years later that we heard a report from a visiting evangelist who had been in the area years before.  His question was, "Who has been here?  Someone has been doing battle over this area!  The difference is palpable!  The presence of the Lord is here!"  That was when we realized for the first time just how significant that battle worship was.
Now, think about some of the other prophets who prophesied and praised.
Habakkuk 3:18-19:  Yet I will rejoice in the LORD, I will joy in the God of my salvation. The LORD God is my strength, and he will make my feet like hinds' feet, and he will make me to walk upon mine high places. To the chief singer on my stringed instruments.
Zephaniah 3:14-17: Sing, O daughter of Zion; shout, O Israel; be glad and rejoice with all the heart, O daughter of Jerusalem. The LORD hath taken away thy judgments, he hath cast out thine enemy: the king of Israel, even the LORD, is in the midst of thee: thou shalt not see evil any more.  
In that day it shall be said to Jerusalem, Fear thou not: and to Zion, Let not thine hands be slack.  The LORD thy God in the midst of thee is mighty; he will save, he will rejoice over thee with joy; he will rest in his love, he will joy over thee with singing.
Jeremiah 31:13:  Then shall the virgin rejoice in the dance, both young men and old men together, for I will turn their mourning into joy, and I will comfort them, and make them rejoice from their sorrow.
We've talked a lot about praise, and the different types of praise.  Let's move on to worship, and then Throne Worship.
The entire book of Revelation is descriptive of that which John saw as he visited both Heaven and what we call "the Holy City" — the city of the Bride (Revelation 21).
Revelation 4 unfolds as John sees the Throne and the 24 Elders casting their crowns before the Lord.  The casting of those crowns is indicative of the authority and rulership that God has given us being handed back to Him and acknowledging that HE is the ultimate authority, and in Him does all Holiness reside.
Revelation 4:11: Thou art worthy, O Lord, to receive glory and honour and power: for thou hast created all things, and for thy pleasure they are and were created.
Then we see the progression in Revelation 5.
Revelation 5:11-12: And I beheld, and I heard the voice of many angels round about the throne and the beasts and the elders: and the number of them was ten thousand times ten thousand, and thousands of thousands;  Saying with a loud voice, Worthy is the Lamb that was slain to receive power, and riches, and wisdom, and strength, and honour, and glory, and blessing.
Revelation 5:13: And every creature which is in heaven, and on the earth, and under the earth, and such as are in the sea, and all that are in them, heard I saying, Blessing, and honour, and glory, and power, be unto him that sitteth upon the throne, and unto the Lamb for ever and ever.
By now, you will see that these are all worship songs that we sing together.  This, my friends, is where God is taking the body of Christ when it comes to worship.  We are entering the 50th Feast of Tabernacles as I write these notes.  This marks a shift in where God is taking us.  We've been being prepared for this day for years and years.  Now we enter a new season where the Tabernacle of David takes on the promise that God made through Amos when He promised to raise up once again the Tabernacle of David.  We are being raised up to a new dimension in worship!
Let me end today with the following:
Revelation 19:6-7: And I heard as it were the voice of a great multitude, and as the voice of many waters, and as the voice of mighty thunderings, saying, Alleluia: for the Lord God omnipotent reigneth. 7Let us be glad and rejoice, and give honour to him: for the marriage of the Lamb is come, and his wife hath made herself ready.
Get ready, folks, for a realm of praise and worship to unfold in the body of Christ in a dimension you've never seen before or experienced.  God is "fixin'" to really get spectacular!
In case you are missing out on real fellowship in an environment of Ekklesia, our Sunday worship gatherings are available by conference call – usually at about 10:45AM Pacific.  That conference number is (712) 770-4160, and the access code is 308640#.  We are now making these gatherings available by Skype.  If you wish to participate by video on Skype, my Skype ID is regner.capener.  If you miss the live voice call, you can dial (712) 770-4169, enter the same access code and listen in later.  The video call, of course, is not recorded – not yet, anyway.
Blessings on you!

Regner A. Capener
CAPENER MINISTRIES
RIVER WORSHIP CENTER
Temple, Texas 76504
Email Contact: CapenerMinistries@protonmail.com
All Coffee Break articles are copyright by Regner A. Capener, but authorization for reprinting, reposting, copying or re-use, in whole or in part, is granted –provided proper attribution and this notice are included intact. Older Coffee Break archives are available at http://www.RegnersMorningCoffee.com. Coffee Break articles are normally published weekly.

If you would like to have these articles arrive each morning in your email, please send a blank email to: AnotherCoffeeBreak@protonmail.com with the word, "Subscribe" in the subject line.  To remove yourself from the mailing list, please send a blank email to AnotherCoffeeBreak@protonmail.com with the word "Unsubscribe" in the subject line.
CAPENER MINISTRIES is a tax-exempt church ministry. Should you desire to participate and covenant with us as partners in this ministry, please contact us at either of the above email or physical addresses, or visit: http://www.RiverWorshipCenter.org.