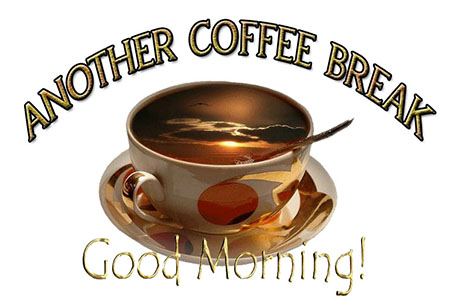 David's Tabernacle Restored, Part 10
December 28, 2018
Well, I warned you last week that we needed to run down a religious rabbit trail, and that we needed to blow that rabbit trail apart.  You see, the problem is that throughout the centuries, God's people have been caught up in traditions that began with their ancestors – traditions that began before their ancestors had the kind of revelation that Holy Spirit is pouring out on His people today.  We need to break those traditions and get out of the religious boxes that we've all suffered with for generations.
Again, I'm not trying to be deliberately controversial.  It's just a fact that when you deviate from what folks treat as "normal" doctrine, if there isn't a place in them to receive greater understanding, they tend to become offended.  Can't help that.  Don't mean to offend – just enlighten – or as the apostle Paul wrote, "Yet I show unto you a more excellent way."
The union that God honors as approved by Him may not necessarily be a contract on a piece of paper, nor the ruling made before a justice of the peace.  There are many so-called "marriages" that God neither honors nor recognizes.  Jesus identifies the real key to understanding this in both Matthew 19:6 and Mark 10.
Mark 10:9: What, therefore, God hath joined together, let not man put asunder.
The religious world has attempted to apply this statement to all marriages.  Not so!  That's why the divorce rate has almost reached 50% among Christians.  They simply don't understand what God is after in the union of a man and a woman.  HE is the ONE Who brings together those whom He has chosen.  HE is the ONE Who does the joining.
Marriage is supposed to be the picture of our relationship with Him.  Marriage is NOT supposed to be a legally convenient way for two people who are drawn to each other for reasons other than the Lord bringing them together so they can have sex and create families that grow up without any concept of the covenant of marriage.
Let me be clear.  I'm speaking this by permission from the Lord — NOT because I'm trying to drive a wedge in some family or families, nor so that some folks can use these statements as an excuse for getting a divorce.
So where are we going with this?  Simple.
Favor is what God has sought for in a people — a Bride, if you will — who will surround Him and the Throne with pure worship, with pure love, with the creative sound, the defensive sound that is an integral part of worship.
Worship is more than just "love" as we think of it.  It is agape.  It is all the power and the authority of God invested in that sound that goes forth.  It is a sound of healing.  It is the sound of strength.  It is, as we've said before, the same creative sound that went forth when Creation came into being.
The difficulty in the modern church world is that they haven't grasped that yet.  Worship is just a different kind of music. It's something we do on Sunday morning, or on Wednesday night, or whatever other night of the week we gather.  It's the singing that precedes the teaching or preaching.
NO IT IS NOT!!
Worship is designed to be the transference of the presence of the Lord into our midst, and into the surrounding areas.  It is us loving and ministering to the Lord Jesus Christ while, at the same time, He ministers through us to others.
Are you seeing the drastic difference between what we have so cavalierly called "worship" and that which surrounds the Throne?  Good!
If we as a people are going to move into this realm and begin to function as true worshipers, worshiping from the Throne of God and the Lamb, our mindsets have to change completely.  We have to have a Spirit of Revelation and Understanding of Who Jesus is!
Jesus was talking to the woman of Samaria at the well.  Contrast what He said to her with that which drove and compelled David to establish his Tabernacle:
You worship, you prostrate yourselves, you reverence someone or something of whom you have no revelation or knowledge; we know and have revelation of He whom we worship because deliverance, health, safety and prosperity belong to Judah (the place and foundation of praise).
You see, the hour, the very instant has come — NOW —when those who have revelation of what is true worship (in contrast to that which is imaginary, simulated and pretended) can and will worship the Father in the realm and dimension of the Spirit without concealment, in the integrity of their beings because that is exactly what the Father has sought after and looked for (from the beginning of time) to worship Him.
God is a Spirit (He lives and operates from that domain); thus, those who worship Him must function and operate in that same realm of revelatory worship without compromise, simulation or pretense.  (John 4:22-24, RAC Translation and Amplification)
David had that revelation.  He KNEW what it meant to worship the Lord.  He KNEW the presence of the Lord.  He KNEW what pleased God.  And, by virtue of what David experienced, he KNEW what that kind of worship would produce — not only in him, but also in the land.
The Tabernacle of David was a revelation of the presence of the Lord to Israel.  It was a revelation of the covenant that God had made with them.  It was a revelation of God's plan from before the foundations of this earth and time itself.
We've looked at this picture of the Bride.  Now let's take a look at a picture of the Bridegroom.
The Hebrew word for Bridegroom is chathan, whereas the word for Bride is kallah.  We see these words used in the following prophecy of Isaiah.
Isaiah 62:1-5:  For Zion's sake will I not hold my peace, and for Jerusalem's sake I will not rest, until the righteousness thereof go forth as brightness, and the salvation thereof as a lamp that burneth.
And the Gentiles shall see thy righteousness, and all kings thy glory: and thou shalt be called by a new name, which the mouth of the LORD shall name.
Thou shalt also be a crown of glory in the hand of the LORD, and a royal diadem in the hand of thy God.
Thou shalt no more be termed Forsaken; neither shall thy land any more be termed Desolate: but thou shalt be called Hephzibah, and thy land Beulah: for the LORD delighteth in thee, and thy land shall be married.
For as a young man marrieth a virgin, so shall thy sons marry thee: and as the bridegroom rejoiceth over the bride, so shall thy God rejoice over thee.
If ever there was a prophecy that spells out God's desire for a worshiping people, this is it!  No prophecy better spells out His heart's desire for a people to whom He can be married.  The word, chathan, which is translated "Bridegroom," is really just another word for marriage.
This word is generally used for the husband in a marriage.  It is the male side of a union where God has done the joining of a man and woman in truth and honesty.  When God is the Bridegroom, He is joined to us in complete truth.  That joining is like no other!  He is in us, and we are in Him.  (I remind you of Jesus' prayer in John 17.)
The word, kallah, on the other hand — the word translated Bride, is a unique word.  The Hebrew construction of this word uses a double lamed (L), which, according to our Hebrew scholar, Chaim BenTorah, signifies both destruction and completion.  If that sounds strange, then consider this.
When you get married, your "singleness" is destroyed.  In Genesis 2:24, we are told,
Therefore shall a man leave his father and his mother, and shall cleave unto his wife: and they shall be one flesh.
Thus, there is no more, "What's mine is mine, and what's yours is yours."  Everything I own belongs to Della as well.  She has equal ownership in anything I have.  The same applies to anything she has.  I have equal ownership in whatever Della has.  We complete each other.
That's not only true Spiritually, it is true in a physical world.  Della and I both have wills, and we have addendum agreements drawn up such that if anything were to happen to either one of us, the other person has full ownership and control of everything.  [We live in a screwy, contentious, litigious age, and for that reason have taken legal steps to ensure that each other is completely protected in this way.]
You understand what I'm getting at, don't you?  Everything that God has, He has made available to us.  Everything that we have, we give to Him.  He has full control of every part of our being, every part of our existence, everything that we own.  We no longer consider that we own that which we have.  We have full use of everything, but if the Lord requires it in any measure, it is His to take and use for His glory.
Consider how the apostle Paul puts it when he writes to the Ekklesia in Ephesus.
Ephesians 1:15-23: Wherefore I also, after I heard of your faith in the Lord Jesus, and love unto all the saints,  Cease not to give thanks for you, making mention of you in my prayers;  That the God of our Lord Jesus Christ, the Father of glory, may give unto you the spirit of wisdom and revelation in the knowledge of him:
The eyes of your understanding being enlightened; that ye may know what is the hope of his calling, and what the riches of the glory of his inheritance in the saints,  And what is the exceeding greatness of his power to us-ward who believe, according to the working of his mighty power,  Which he wrought in Christ, when he raised him from the dead, and set him at his own right hand in the heavenly places,
Far above all principality, and power, and might, and dominion, and every name that is named, not only in this world, but also in that which is to come:  And hath put all things under his feet, and gave him to be the head over all things to the church,  Which is his body, the fulness of him that filleth all in all.
You see it, don't you?
<![if !supportLists]>(1)  <![endif]>That ye may know what is the hope of His calling.
<![if !supportLists]>(2)  <![endif]>What (are) the riches of the glory of His inheritance in the saints.
(3) What is the exceeding greatness of His power to us-ward who believe, according to the working of His mighty power.
(4) And He hath put all (things) under His feet, and gave Him to be head over all to the Ekklesia (church).
Is that a picture of us having access to everything that is Him?  If we are going to be partakers of this glory, this power, this magnificence, these riches, there's one tiny little phrase that gets overlooked.  Take another look.
"What is the exceeding greatness of His power TO US –WARD WHO BELIEVE!"  This is a marriage union, folks!  What's His is ours — IF we believe it and walk in it and remain faithful to it.  By the same token what is ours is His.
This is a perfect place to identify something of ours that He wants to control — and something which is mandatory, if we are to be faithful to this marriage.
You know what it is, don't you?  Our tongue.  The marriage between the Lord Jesus Christ and the disciples was ratified on the Day of Pentecost.  He had their tongues, and used those tongues to manifest His power and authority in 17 different languages to those who were gathered about.  From that day forward, Jesus had their tongues.  He could speak through them in any language He so desired to minister to virtually any kind of need.  The disciples became apostles and prophets and evangelists, etc., because of the marriage covenant between them and the Lord.  He gave them power.  They gave Him their tongues.
Need to finish this, but we will pick up this theme of marriage and union with the Lord next week.
In case you are missing out on real fellowship in an environment of Ekklesia, our Sunday worship gatherings are available by conference call – usually at about 10:45AM Pacific.  That conference number is (712) 770-4160, and the access code is 308640#.  We are now making these gatherings available by Skype.  If you wish to participate by video on Skype, my Skype ID is regner.capener.  If you miss the live voice call, you can dial (712) 770-4169, enter the same access code and listen in later.  The video call, of course, is not recorded – not yet, anyway.
Blessings on you!

Regner A. Capener
CAPENER MINISTRIES
RIVER WORSHIP CENTER
Temple, Texas 76504
Email Contact: CapenerMinistries@protonmail.com
All Coffee Break articles are copyright by Regner A. Capener, but authorization for reprinting, reposting, copying or re-use, in whole or in part, is granted –provided proper attribution and this notice are included intact. Older Coffee Break archives are available at http://www.RegnersMorningCoffee.com. Coffee Break articles are normally published weekly.

If you would like to have these articles arrive each morning in your email, please send a blank email to: AnotherCoffeeBreak@protonmail.com with the word, "Subscribe" in the subject line.  To remove yourself from the mailing list, please send a blank email to AnotherCoffeeBreak@protonmail.com with the word "Unsubscribe" in the subject line.
CAPENER MINISTRIES is a tax-exempt church ministry. Should you desire to participate and covenant with us as partners in this ministry, please contact us at either of the above email or physical addresses, or visit: http://www.RiverWorshipCenter.org.