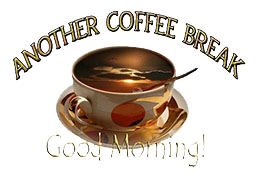 COME UP HIGHER
Part 4
July2, 2021
The early 1980's were a launch pad for us into the presence of the Lord.  Sometimes our worship sessions lasted for well over an hour, and the more we gave time to it as a fellowship, the greater was the degree of His intimate presence.  There were a few times when the presence of the Lord filled our midst to such a degree that no one moved, no one made a sound, we just bathed in His Holiness.
That was an introductory time for all of us.  The House of Praise was an adjunct to CBN-Alaska, Inc., and our affiliation with Pat Robertson and the 700 Club.  CBN went through some major changes in 1983 and decided to discontinue all of its satellite operations.  That meant that we no longer had authorization to operate under CBN's administration, and it also meant that we lost much of our funding.  Closing the doors of that ministry was a shock to all of us, and with a number of other changes in the works, we closed up our Fairbanks operations and moved to Anchorage.
It was not until 1989 or 1990 when Earle and Marcia Treend moved to Anchorage.  I had been counseling the pastor of the Anchorage Foursquare Church, and on this particular Sunday, Della and I were there.  I was involved in leading the worship, and Della sat down in a pew just behind Earle.  Della signaled me that the gentleman in front of her was a worshiper.   We caught up with him after the morning service, and went to lunch with him and his wife.  If was the beginning of our sharing the concept of a modern Tabernacle of David.
We began to get together for times of worship in our home, and things began to multiply.  We decided that we were going to get together every day for a time of worship, even if that time had to be abbreviated.  Della was managing Alaska's largest Zales Jewelry store, I was Chief Engineer for Fox Television in Alaska, Earle was the president of a consulting firm, and Marcia worked for an airline.  We picked lunchtime as our time to get together.  That turned out to be hilarious!  We managed to arrive all about the same time, shed our coats on the floor, joined hands and began to sing in the Spirit.  That lasted generally around 10—15 minutes.  We picked up our coats and rushed out the door to get back to our respective jobs.
The faithfulness of our gathering like that began to produce results.  The Lord began to multiply our time so that we were able to begin gathering in the evenings.   We began having real experiences of being thrust into the presence of the Lord, so much so, that there were times when we could only sit still and not sing, not pray, not do anything but bask in God's presence with Him beginning to funfold new dimensions to us.
In the midst of all that was unfolding, Della and both were prompted at the same time to resign our positions and prepare for change.  At different times, but in sequential order, we began to get these messages from the Lord:  Simplify, Consolidate, Be ready to become mobile. So we did — at least according to our interpretation of what the Lord was saying.  It was almost funny.   We had lived in a fairly large six-bedroom home.  With a couple of exceptions, most of our children were grown and gone.  We didn't need six bedrooms, so we figured "Consolidate" meant to find a smaller home.  We fixed our sight on a three-bedroom cabin about 50 miles out of Anchorage.  We began to pack with the plan to move to this home.  A few days into this preparation, we were in a head-on collision with our brand new Chevrolet Lumina van.  The car was totaled, we all walked away from it without a scratch   What also went with it was our car payment and our insurance payment.  Our insurance had expired a few days before the accident and the insurance that came with our purchase paid off the loan.
Consolidation was beginning to take on a totally different dimension.  Earle and Marcia owned a 160-acre ranch just outside of Post Falls, Idaho.  The lady who was their caretaker was leaving and Earle suggested we move to the ranch and become the caretakers.  It didn't take any guesswork to figure out that God was moving us in a very different direction, and we very quickly made the transition.
Once friends began to find out about our being there with a focus for worship, we started having frequent spontaneous worship gatherings.  They weren't always every day of the week, but several days a week. We made periodic trips into Alberta to spend time with friends who wanted us to gather in their homes.  First it was Red Deer, then Cochrane, then Lethbridge.  Eventually the folks whom we visited and shared spontaneous worship with began to travel to the ranch in Post falls to gather with us there.
Periodically, we had three-and-four day gatherings at the ranch.  One of those gatherings turned out to be pivotal for everyone.  44 people assembled at this 950 square-foot ranch house for our first three-day spontaneous worship gathering.  People slept in sleeping bags, even under the dining room table.  Some came in their camper trailers or motor homes.  The point of it all was that no one came for any other purpose than to minister to the Lord.
And the results were breathtaking!  We ate breakfast together, then worshiped all morning.  We took a short lunch break, then worshiped all afternoon.  We broke for supper, then continued on worshiping until anywhere from midnight to 2:00 AM.  That kind of persistent focus on ministering to the Lord produced visitations from the Lord, hearing the audible voice of God in our midst and being lifted corporately into the heavenlies.
The presence of the Lord was almost liquid, if I can describe it that way.  The revelations that flowed in our midst were nothing short of incredible.  What the Lord unveiled to us were dimensions of Him that we'd never had.  Without that term being applied to what was happening, we were "Coming Up Higher" for all practical purposes.
One afternoon, as we were worshiping, we suddenly found ourselves corporately in the heavenlies and in the visible presence of the Lord.  It stopped us in our tracks.  We just didn't have anything to say.  The Lord noted His approval of our worship, and just as quickly as we had been thrust into the heavenlies, we were back in the living room.
There was another occasion as we were worshiping (and I will describe this worship momentarily) when the Captain of the Hosts of Heaven suddenly appeared and knelt down on one knee in front of Della with his spear upright in his right hand.
  He spoke two words that caught Della off-guard, "Command me!"  To say that she had a puzzled look on her face would be an understatement.  She looked at me, then at the people gathered in the room.  "What do I say?" she asked.  "What do I command?"
Then, all of a sudden, it dawned on her that every family gathered had children that had gone astray.  "Go and retrieve the children," she said.  
The Captain stood quickly to his feet and motioned with a sweep of his hand to the just visible hosts in the background with a one word command, "Go!"  Just like that the Captain and the Hosts were gone.
Have to break this narrative here to share a funny.  It wasn't long after this event that our daughter, Rebekah, who was in her teen-age rebellious years, decided she'd had enough of our worship.  During one evening when we were all enveloped in the presence of the Lord, Rebekah stuck some clothes in a cloth bag and sneaked out the back door and headed down our driveway.  The driveway was about a quarter-mile long.  When she got to Stateline Road, there were three very large angels waiting for her.  It scared the daylights out of her and she turned around and began walking quickly back up the driveway.  The angels formed one on each side of her and one behind her.  She noticed that they were just gliding and that their feet were not touching the ground.  The angels stayed with her all the way back to the house.  When she got there, she realized that the house was ringed with angels, all dressed in glowing white.  They were joining with us in the worship.  She ran back in the house, up the stairs to her bedroom and slammed the door.  She didn't come out until the following morning when she shared what had happened.  It was an experience she's never forgotten.
One afternoon, we were engaged in warfare in our worship.  Suddenly the house began to shake like we were in the middle of an earthquake.  We stopped and ran outside.  What we heard was the sound of hundreds, if not thousands, of horses galloping in unison.  We could not see them, but it was obvious to us that these were the Hosts of Heaven going forth to battle.  We went back in the house and resumed our warfare worship.  For those of you who may have heard the music, it is recorded on a series of CD's as The Call to Battle.
I need to break from this narrative for a minute to describe the nature of this worship.  There were generally not less than a dozen musicians and occasionally a number of singers or vocalizers who used their voices as instruments.  Everything was spontaneous.  We had no music in front of us.  The music we play or sang was music we'd never heard before and certainly never played before.  Yet it all came forth as though it was being directed and orchestrated by Holy Spirit — and it clearly was.
  There was much new music, Scripture songs, spontaneous Spirit-worship songs that came forth during those gatherings.  I hav estimated that we captured a good 400 hours of that worship on digital tape, and we have produced some 25 CD's so far.
Unless Holy Spirit was giving us a new song tht we were singing in English, we sang as a group corporately in the Spirit.
You'll recall what John said as he opens up the Revelation.
Revelation 1:10-11a:  I was in the Spirit on the Lord's day, and heard behind me a great voice, as of a trumpet, Saying, I am Alpha and Omega, the first and the last: and, What thou seest, write in a book, and send it unto the seven churches…...
That comes very close to an experience we had in 1976 when we were in another warfare experience.  We all corporately heard the audible voice of the Lord.  It sounded like it was coming from Earle's trombone.  In any case it was the sound of His voice  projecting like it was a horn.  His message was, "I AM that I AM!  I AM that I AM, and there is no other!"
Talk about stopping us in our tracks!  We realized later that there were a couple of people who had joined in with us who were skeptical about all that was taking place.  Brother!  Did the Lord ever speak to that!
Earlier, I said that we had recorded not less than 400 hours of this worship on digital tape.  You realize, of course, that this represents a portion of the time we spent in the presence of the Lord.  It is why I have come to the solid position that "There is no substitute for the Presence of the Lord."
Let's wrap up today's discussion with a quote from the apostle Paul.  This is one of those Scriptures we have turned into music.  We sing this periodically.
Galatians 5:22-25:  But the fruit of the Spirit is love, joy, peace, longsuffering, gentleness, goodness, faith, Meekness, temperance: against such there is no law.
And they that are Christ's have crucified the flesh with the affections and lusts. If we live in the Spirit, let us also walk in the Spirit.
THERE IS THE KEY!  If we live in the Spirit, let us also walk in the Spirit!
It is impossible to over-accentuate the necessity of being in the living, breathing presence of the Lord, walking with Him in this place, being so envelopedin the two-way love and devotion we have with the Lord Jesus Christ.
One of the things missing in much of the body of Christ is the sense of His holiness.  It has almost become something mystical, something unattainable.  We all know that Jesus was holy, that holiness was apart of His character, His life, His very essence.  Yet, the idea that we can attain that same essence in our lives as a reflection of Him is missing and an impossibility.  There is an awe and a reverence that accompanies that holiness.
Nevertheless, this is something we can walk in as we become wrapped up in His presence.  This is not a theory.  This is not a hope-so, think-so.  It can, and should, be visible in us and our lives.
My father, Alvin Capener, was a living example of a man who exhibited the Holiness of the Lord.  I have to share with you an example of just how that played out in his life.  He was a man who exhibited the presence of the Lord to the degree that no matter where he went, many people almost came to the place where they bowed wherever he was.
When we lived in Barrow, Alaska, I helped my father build a two-story church building.  Our living quarters took up a portion of the top floor, and the entrance to the stairway faced our neighbors, Simeon and Susan.  Susan's first husband had died with some unknown disease, and she took up living with Simeon.  Simeon, at the time, was part of a whaling crew and he was a died-in-the-wool alcoholic.  It was rare to see him completely sober.  Susan had two daughters, Mary and Margaret.  At the time of this incident, Mary was about 13 years old.
One morning, we heard the door to our apartment being pounded on with the voice of a girl screaming.  Dad raced down the stairs.  I was close behind.  When he opened the door, Mary was standing there shouting, "Simeon is trying to kill my mother with an axe."
Dad wasted no time walking across the alley to their front door.  When he stepped in, Simeon was raging drunk.  He had an axe in his hand preparing to bring it down on Susan's head.  Dad looked him in the face, raised his right hand and simply uttered one word, "Peace."  The authority of the Lord was in that utterance and Dad well knew what the voicing of that word would bring.
(I'll share the history of that momentarily.)
Simeon dropped the axe, dropped to his knees and began bawling like a baby.  In that moment, Dad shared a few words that caused Simeon to repent and accept Jesus Christ as his Lord and Savior.  Obviously, he sobered up instantly and totally! 
 The change in his countenance was so great that Susan also immediately accepted Jesus as her Savior.
Simeon's conversion brought the triggering of a snowball effect in the community, not to mention the salvation of his brother, Peter, who was the postmaster in the village of Wainwright, some 90+ miles down the coast from Barrow.  One of the oddball (my description) side effects was that Mary came to live with us.  She lived in our home for a number of years, traveled with my parents and essentially became my Eskimo sister.
Simeon ultimately became a good friend, a banjo picker who joined our praise and worship (and, brother, was he good!)  His transformation resulted in another major benefit to the family (he and Susan did get married) and the community: he became the leading captain of a whaling crew bringing in many whales to feed the community and the villages down the coast.
We still have a ways to go.  See you next week.
In case you are missing out on real fellowship in an environment of Ekklesia, our Sunday worship gatherings are available by conference call – usually at about 10:30AM Pacific.  That conference number is (712) 770-4160, and the access code is 308640#.  We are now making these gatherings available on video usingZOOM.  If you wish to participate by video on ZOOM, our login ID is 835-926-513.  If you miss the live voice-onlycall, you can dial (712) 770-4169, enter the same access code and listen in later.  The video call, of course, is not recorded – not yet, anyway.
Blessings on you!
Regner
Regner A. Capener
CAPENER MINISTRIES
RIVER WORSHIP CENTER
Temple, Texas 76502
Email Contact: CapenerMinistries@protonmail.com
All Coffee Break articles are copyright by Regner A. Capener, but authorization for reprinting, reposting, copying or re-use, in whole or in part, is granted –provided proper attribution and this notice are included intact. Older Coffee Break archives are available . Coffee Break articles are normally published weekly.

If you would like to have these articles arrive each morning in your email, please send a blank email to: AnotherCoffeeBreak@protonmail.com with the word, "Subscribe" in the subject line.  To remove yourself from the mailing list, please send a blank email to AnotherCoffeeBreak@protonmail.com with the word "Unsubscribe" in the subject line.
CAPENER MINISTRIES is a tax-exempt church ministry. Should you desire to participate and covenant with us as partners in this ministry, please contact us at either of the above email or physical addresses, or visit: http://www.RiverWorshipCenter.org.