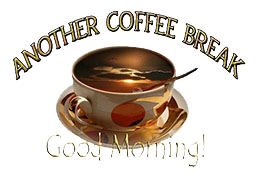 COME UP HIGHER
Part 3
June 25, 2021
You'll excuse me for the following.  I know it is basic, and we have covered this before, but this is foundational to our response to "Come Up Higher!"
One cannot live in the Spirit, and one cannot walk in the Spirit until such time as they surrender to Holy Spirit completely and unreservedly.  That surrender is generally marked by a release of Holy Spirit using their tongue.  They yield total control of their tongue to Holy Spirit and He speaks through them in some language (or languages) they've never learned — and in most cases have never heard.  Why this becomes a proof of one's immersion in the Spirit is evidenced in something that James writes to the body of Christ.
James 3:3-8: Behold, we put bits in the horses' mouths, that they may obey us; and we turn about their whole body. Behold also the ships, which though they be so great, and are driven of fierce winds, yet are they turned about with a very small helm, whithersoever the governor listeth. Even so the tongue is a little member, and boasteth great things.
Behold, how great a matter a little fire kindleth! And the tongue is a fire, a world of iniquity: so is the tongue among our members, that it defileth the whole body, and setteth on fire the course of nature; and it is set on fire of hell. For every kind of beasts, and of birds, and of serpents, and of things in the sea, is tamed, and hath been tamed of mankind: But the tongue can no man tame; it is an unruly evil, full of deadly poison.
Thus, the need for us to yield control of our tongues to Holy Spirit so that He does the "steering" in our lives.  I know that there are numerous religious arguments from folks who believe that they've been either "baptized in the Holy Spirit" or "filled with the Spirit" and yet do not speak in tongues.
That argument simply doesn't work.  One does not need to continuously speak in tongues — although I believe it is one of the most beneficial and spiritually building modes that we have available to us — in order to walk in the Spirit, but if they refuse to yield their tongues to Holy Spirit, they have also refused to yield themselves totally to Holy Spirit.  If you believe what Paul wrote to the Ephesians, you then believe and know that you cannot be filled with the Spirit.
Consider his statement to the Ekklesia in Ephesus. 
Ephesians 5:17-21: Wherefore be ye not unwise, but understanding what the will of the Lord is. And be not drunk with wine, wherein is excess; but be filled with the Spirit; Speaking to yourselves in psalms and hymns and spiritual songs, singing and making melody in your heart to the Lord; Giving thanks always for all things unto God and the Father in the name of our Lord Jesus Christ; Submitting yourselves one to another in the fear of God.
In case it isn't clear to you from the phraseology used in the KJV, the term "spiritual songs" refers to singing in tongues.  Back in the 1970's during the Charismatic Renewal, Bob Mumford did a humorous but very explicit description of verse 18. 
The way he phrased it came out loosely like this: 
"Don't drink wine to the point of intoxication — don't get your inspiration from wine,  but rather become intoxicated and saturated with the Spirit (to the point where you are drunk in the Spirit)."
That said, let me give you my amplified translation of verse 19.
Speaking articulately to and within yourself, and among yourselves as a group, singing psalms and hymns (poetic Scriptural songs), and in spiritual languages and tongues, singing and playing on stringed instruments in and out of your innermost being to the Lord [worshiping in truth].
 (Ephesians 5:19, RAC translation & amplification)
The Greek phraseology here makes it clear that this is something that is Spirit-directed, flowing out of hearts of love toward the Lord.  In other words, we are not just singing songs to sing songs.  This is not a routine.  This is ministry to the Lord.  Understand?
We cannot retain control of our tongues as we see fit and still fall into the error of thinking or believing that we can live and walk in the Spirit.
Let's not forget that this is a realm — a supernatural dimension in God — that we don't get to make decisions in and about just because we choose to.  We respond to His call to come up higher.  Here's what John had to say:
John 1:12-13: But as many as received Him, to them gave He power to become the sons of God, even to them that believe on His name: Which were born, not of blood, nor of the will of the flesh, nor of the will of man, but of God.
And here is how it amplifies out of the Greek text.
But as many as believed in and responded to Him, to them He gave the authority and ability to become – and be transformed into – begotten children of God, specifically to those who entrust their future existence and well-being by faith in His name, rank, position, character, personality and being; who were begotten, not of flesh and blood, nor because human flesh determined it by its own decision, nor because the mind and intellect of man seized upon it and willed it into existence, but by God as a sovereign act of His Will and determination. 
(John 1:12-13, RAC Translation & Amplification)
Once again, Understand?  This is a realm where God gets to do the choosing — NOT US!  The transformation that takes us from walking after the flesh — making choices and decisions predicated on our human understanding — to walking and living in the realm of the Spirit is based on our ability to yield and to respond to what Holy Spirit says and does.
That's a learning process, folks!  And we don't get there automatically.  Once we have been baptized in the Spirit, we've only just begun.  We've simply walked through a portal into a new universe.  We are going to make mistakes.  We are going to yield to our flesh when we ought not to.  We are going to hear the voice of Holy Spirit speaking through others to us and respond wrongly.  And you know what?  The mercy and grace of the Lord are there to correct us, to pick us up when we find that we have really screwed up and to give us another learning opportunity in the midst of the same kind of circumstances in which we erred the first time.
Our whole existence — once we've placed our trust in the Lord Jesus Christ and committed ourselves to Him — revolves around our becoming so transformed and re-shaped in our character, nature and personality that we automatically bring praise to His glory.  That's a phrase that gets lost in today's understanding, so let's be a little more specific.
The Greek word used for praise, in this instance, is the term, epainos, which simply means: to be commendable, to bring commendation and approval to, to recommend.
That brings us to the word, Glory, which is translated from the applications, but the way Paul uses it in this instance is: to dignify, to bring honor and praise.
Here's where things get interesting.  Paul now states that when we have fully committed ourselves to the Lord Jesus Christ — and that means NO COMPROMISE, no drawing back of any kind — we are sealed with the Holy Spirit of promise.  Now there's a strange phrase. 
Literally, what Paul is stating is that Holy Spirit makes an announcement over us, a pledge of things to come.
This is NOT the baptism of the Holy Spirit, and this is not "being filled with the Spirit."  Rather, this is an assurance that He is prepared to lead us into a realm of life that differs totally from everything we've known and walked in the past.  He is prepping us for the time and the day when Holy Spirit calls us to "Come Up Higher.  It doesn't mean that we "have arrived."  Many folks go astray in their thinking, their beliefs and/or their doctrines, thinking that once they've reached this point in their walk with God that they have arrived at some pinnacle.  No, they haven't!  In fact, they haven't even walked through the portal yet.
Have I bored you to death yet with my repetitions of basic principles that we have covered in the past (and probably on several occasions)?  What I'm trying to do is to make this so clear that it is impossible to miss.  We ARE being called to Come Up Higher.  Why?  Because there is so much more in God that awaits us!
I want to take you into some of the experiences that Della and I have had, (and that doesn't mean that we have arrived at the "higher" we've been called to.
For well over 70 years, I have walked with the Lord.  During those years, I have had many adventures with Him.  I've been to Heaven several times, had more visits with angels than I could possibly remember, traveled throughout time both as far back as the Garden, and literally to the end of time, experienced the difference between being in time and walking through a portal (many times) into eternity.
Nevertheless there has been the constant awareness that I haven't even begun to know the dimensions in the Spirit that are available.  If there is anything I have learned through it all is the fact that there is no substitute for the living, breathing presence of the Lord.
Throughout the almost 38 years that Della and I have been married, worship has been a constant and important part of our existence.  The Lord drew us together in the midst of worship, and in that environment, we have had some absolutely phenomenal experiences and visitations.
The two recent experiences in which I heard the audible voice of the Lord saying to me, "Come up Higher," is an extension of what we have experienced at different times, and it is those visitations that have primed us for this next stage of "higher,"
Let me preface where I want to go with this quote from Jesus as He was sharing with the woman at the well of Samaria.
John 4:23-24: But the hour cometh, and now is, when the true worshippers shall worship the Father in spirit and in truth: for the Father seeketh such to worship him.
God is a Spirit: and they that worship him must worship him in spirit and in truth.
You see a key element in this passage, namely that Father is looking for those who know what it means to worship Him — not just in the natural realm, but in the Spirit, the Holy Spirit.  I don't believe that it is possible to worship the Lord in the Spirit, and at the same time not worship Him in truth.  If a person is worshiping the Lord in, through, and by Holy Spirit, then it becomes clear that Holy Spirit doesn't fake the worship.  There is nothing false or misleading about worship in the Spirit.
Let's take one more example of how the Lord sees.  In Proverbs 25, we have a clear picture of where the invitation to "Come up Higher" originates, and it is not in the heart, or the will, or the purpose of us as human beings.
Proverbs 25:6-7:   Put not forth thyself in the presence of the king, and stand not in the place of great men: For better it is that it be said unto thee, Come up hither; than that thou shouldest be put lower in the presence of the prince whom thine eyes have seen.
This is not a passage one might normally use in this situation, but it does make certain that our transition into the intimate and trusted presence of the Lord comes by His invitation and not because we think we can get there by our own human efforts.
That leads me to share some experiences that Della and I had with a group of other believers who shared the thirst for the presence of the Lord and ministering to Him. Worship has always been something of an issue with me.
What has been referred to as worship is better classified as song-singing, testimonials, preaching, and a fistful of other things.  Della and I have felt for many years that true worship is ministry TO the Lord.  We are after His pleasure and delight.
 We want to see that He gets the attention He deserves, that our focus is anything and everything that brings pleasure to His heart's desire.  I also believe that this is the true translation of what it means to worship Him in Spirit and in Truth.
There is a whole lot of what I refer to as "testimony music" where we sing about what the Lord has done for us.  Please understand me, I am not criticizing testimony songs.  They have an important role in God's economy.  It's just that they are not worship.
Then there is instructional music.  I've written a fair amount of instructional music from the Word throughout the past 50+ years.   It is used for teaching and instructing God's people in His ways and His character.  Again, this isn't worship, but I believe it prepares people for worship.
We are all familiar with Praise.  Praise beings us into a celebration of the Lord, Who He is and what He does.  Praise can be classified at times as "battle music," music that declares victory over all the warfare pitted against us by the Enemy.
On the other hand, worship is addressed directly to the Lord.  It is an expression of our love to Him.  It speaks our desire for nothing but Him and His intimate presence.  The wonderful and incredible thing about real worship is that Holy Spirit uses our tongues to communicate our love to Father and the Lord Jesus Christ.  It becomes a two-way flow of worship between us and Holy Spirit activates the intimacy of our love and Father's love, with Jesus becoming the recipient of all that we pour out.
Sounds fantastic, doesn't it?   It's why Della and I just love to let loose and begin singing in the Spirit.  What occurs as a result is almost indescribable!  It becomes an education in the ways of the Spirit as we get to see the Lord at work in the midst of this worship.  People are healed spontaneously, delivered from evil spirits, restored in their relationships with the Lord and with each other, etc., etc.,
That said, let me take you to some introductory experiences that Della and had as we really began to dig into this realm of worship.
Beginning some 40 years ago while leading the House of Praise in Fairbanks, Alaska, we began to let go of the mental and emotional barriers that had prevented us from really entering this realm of the Spirit.  Della was our worship leader, and she had been primed by the Lord for these new adventures.  Leicha Barnes was Della's longtime friend, and between Della and Leicha, the Lord began to give them new praise and worship songs.  That's when Holy Spirit gave the song, "I Stand Before Your Throne" to Della.  At the same time, the Lord gave Leicha the song, "Into Thy Secret Chamber."  Both songs are written to the Lord as worship, NOT about Him.
Lots more to come!
In case you are missing out on real fellowship in an environment of Ekklesia, our Sunday worship gatherings are available by conference call – usually at about 10:30AM Pacific.  That conference number is (712) 770-4160, and the access code is 308640#.  We are now making these gatherings available on video usingZOOM.  If you wish to participate by video on ZOOM, our login ID is 835-926-513.  If you miss the live voice-only call, you can dial (712) 770-4169, enter the same access code and listen in later.  The video call, of course, is not recorded – not yet, anyway.
Blessings on you!
Regner
Regner A. Capener
CAPENER MINISTRIES
RIVER WORSHIP CENTER
Temple, Texas 76502
Email Contact: CapenerMinistries@protonmail.com
All Coffee Break articles are copyright by Regner A. Capener, but authorization for reprinting, reposting, copying or re-use, in whole or in part, is granted –provided proper attribution and this notice are included intact. Older Coffee Break archives are available . Coffee Break articles are normally published weekly.

If you would like to have these articles arrive each morning in your email, please send a blank email to: AnotherCoffeeBreak@protonmail.com with the word, "Subscribe" in the subject line.  To remove yourself from the mailing list, please send a blank email to AnotherCoffeeBreak@protonmail.com with the word "Unsubscribe" in the subject line.
CAPENER MINISTRIES is a tax-exempt church ministry. Should you desire to participate and covenant with us as partners in this ministry, please contact us at either of the above email or physical addresses, or visit: http://www.RiverWorshipCenter.org.