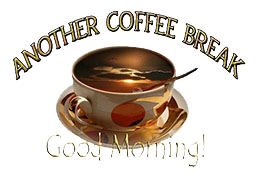 COME UP HIGHER
Part 1
June 11, 2021
Bill and Gloria Gaither have written a song that the Gaither Vocal Band has released on their latest CD, titled, "Praise God, I'm a Child of the King."  The second line to the song is, "And His royal blood now flows in my veins."
That's a revelation that seems to escape most of us.  The truth of that phrase is that it is the very life blood of the Lord that flows in us, and with that life blood comes the very character, nature and essence of Who He is.  With that essence comes a level of inheritance in Heaven that incorporates the authority and power.
The problem is that we stop waaayyy short of what is available to us in Christ Jesus.  Many Christians see this as a realm that is only for the "super spiritual."  That's a lie of the Enemy!  It is nothing more and nothing less than accepting the idea that you are either not worthy, or not good enough to move into those realms.
What was it that Jesus said?
John 14:1`2-14:  Verily, verily, I say unto you, He that believeth on me, the works that I do shall he do also; and greater works than these shall he do; because I go unto my Father.
And whatsoever ye shall ask in my name, that will I do, that the Father may be glorified in the Son. If ye shall ask any thing in my name, I will do it.
How about what Paul wrote to the body of Christ?
I Corinthians 2:9-12:  But as it is written, Eye hath not seen, nor ear heard, neither have entered into the heart of man, the things which God hath prepared for them that love him.
But God hath revealed them unto us by his Spirit: for the Spirit searcheth all things, yea, the deep things of God. For what man knoweth the things of a man, save the spirit of man which is in him? even so the things of God knoweth no man, but the Spirit of God.
Now we have received, not the spirit of the world, but the spirit which is of God; that we might know the things that are freely given to us of God.
Isaiah prophesied it like this:
Isaiah 64:4-5a:  For since the beginning of the world men have not heard, nor perceived by the ear, neither hath the eye seen, O God, beside thee, what he hath prepared for him that waiteth for him.
Thou meetest him that rejoiceth and worketh righteousness, those that remember thee in thy ways:
Let's back up for a few minutes and break these statements down.
First of all, Jesus is stating that we will do all the works that He did while He was here in person.  Let's see, that includes healing the sick, casting out demons, raising the dead, bringing people into an understanding of a real relationship with Him — in other words, absolutely everything that the Greek word, soter, or soterion, means.  That is the all-encompassing word that covers every single aspect of salvation — body, soul, spirit!
Next, He says that we will do GREATER works than He did.  The rational mind just goes "tilt" at the concept.  So, what does the Greek text use to describe "greater?"
Jesus uses the word, meizon, for greater, larger, elder (more mature), stronger.  But meizon comes from its root, megas, which amplifies the application many times over.
Let's see if we can list just some of the uses of this word to describe what Jesus is saying to us concerning the works that we will do:
1. great:
      (a) of the external form or sensible appearance of things;
(b) in particular, of space and its dimenstons as respects
     (a1) mass and weight: great
     (a2) compass and extent: large, spacious
     (a3) measure and height: long
     (a4) stature and age: great, old
2. of number and quantity: numerous, large, abundant
3. used of intensity and degrees: with great effort, of the affections and emotions of the mind, of natural events powerfully affecting the senses, violent, mighty, strong
4. splendid, prepared on a grand scale, stately
5. great things — of God's preeminent blessings
THAT just scratches the surface!  Thayer's Greek Lexicon goes into much more detail, but I thought that excerpt was more than sufficient to draw a good picture for you.
That takes us next to what Paul wrote to the Ekklesia in Corinth.  I've amplified it for clarification.
But as it is written, natural eye has not seen, nor has the ear of flesh heard, neither has it begun to be conceived by the unredeemed, natural mind, those things that God has made ready to reveal to those that love Him, [those who are in Christ, and in whom He dwells].
But God has unveiled and revealed themto us by His Spirit; for the Spirit pursues, digs out and prepares to reveal to us the profound depths of the nature, the character and purposes of God which have been hidden away from us [for an appointed time in the development of our character in Him].
(I Corinthians 2:9-10, RAC Translation and Amplification)
That's pretty clear, don't you think?  For those whose spirits remain open and sensitive to the voice of the Spirit, the revelation of what God has in store is available to us.  The greater the degree of our spiritual sensitivity, the greater the degree of revelation Holy Spirit will show.  In fact, if you want to be honest about it, Holy Spirit can hardly wait to show us what God wants to do in us, and where He wants to take us!  THIS IS the "Come Up Higher" call from the Lord to us.
Why do you think He wants to show us these things?  Because we've been created in His image and likeness!  Because we've been created in the first place to function like Him.
When the Angel of the Lord transported me to the end of time, and I saw the new heavens and the new earth, I realized that there are vast dimensions that await.  Try this one on for size!
We are going to generate entirely new worlds throughout the universe — worlds that are populated with an ever-increasing family for the Lord Jesus Christ.  We will populate these worlds with people who do not know the depths of sin, people who have not been exposed to the wiles of Satan, people who grow up only knowing a family relationship with the Lord.  For all practical purposes, we will be seated as co-rulers with Jesus Christ.  I know that seems almost inconceivable, but let me prepare your mind and spirit this way.
We are getting ready before very long to enter a thousand-year period of ruling and reigning with Christ HERE ON EARTH!  That, family, is nothing more than a warm-up for the future!  That's a thousand years of practice in preparation for what follows.  At the end of that thousand years, Satan, who has been bound in the bottomless pit, will be released, along with his hosts to create war on God's people and attempt to perpetrate every conceivable deception and trickery to tear down what God's people have accomplished.  More than that, this is a testing time for those who have come to know Jesus Christ during that thousand years but have never had to overcome Satan.
Let's not forget that Jesus is only after a company of people who have "overcome by the blood of the Lamb and the Word of their testimony."Jesus was the pattern overcomer.  He set that pattern for us to follow.  He doesn't expect us to be crucified on a cross (although some people have been crucified, even in modern years), but Jesus overcame every kind of persecution and suffering that a human can experience.  Many of us will either suffer (or have already) threats of death or even attempts on our lives.  We must, likewise, overcome whatever opposes and exalts itself against the knowledge of the Lord Jesus Christ in our lives.
If there is any hindrance to our coming up higher in response to the call of the Lord, it would be doubt, fear or unbelief.  We have no excuse for any of these hindrances.  Stop and consider some of what Jesus said.  When He was talking to the disciples.
Mark 11:22-24:  And Jesus answering saith unto them, Have faith in God.
For verily I say unto you, That whosoever shall say unto this mountain, Be thou removed, and be thou cast into the sea; and shall not doubt in his heart, but shall believe that those things which he saith shall come to pass; he shall have whatsoever he saith.
Therefore I say unto you, What things soever ye desire, when ye pray, believe that ye receive them, and ye shall have them.
Now there's a mouthful!  While see no evidence in Scripture that Jesus ever spoke to mountains and commanded them to move, He made it abundantly clear that we can, if we act in faith.  And what is faith?  Nothing more than the generating that takes place in our spirits when we hear Holy Spirit speak to us.
It's no different when we command hurricanes, tornadoes, major storms, etc., to move or to cease altogether.  Della and I have experienced this on numerous occasions, and I know that some of you have as well.
There's that quickening that takes place in your innermost being, and you absolutely KNOW that you can do so, and the storms have to obey!
I'm sure it was no different for Moses when he spoke to the Red Sea, and the waters parted so that the children of Israel could cross over in the face of Pharaoh's advancing armies.
How about Elisha taking Elijah's mantle and striking the Jordan River, creating a path for him and the company of prophets who were with him to cross over on dry ground?
Then there was the episode when the captain of the host of Syria, Naaman, heard there was healing for him and his leprosy in Israel.  Through a series of events, Naaman was led to Elisha.  Elisha instructed him to go and wash in the Jordan River, dipping himself into the mucky waters seven times.
Naaman was insulted!  He figured there was no reason why he couldn't dip in either the Abana River, or the Pharpar since they were nice clean rivers.  It was his servants who convinced him that he had nothing to lose by dipping in the Jordan river.  It wasn't logical by natural reasoning, but Naaman managed to shut down his emotions and obey Elisha's instruction.  Six times he dipped and six times he came up still covered in leprosy.  No matter what his misgivings were, he went ahead and obeyed the seventh time.  He came up out of the river absolutely free of the leprosy that had threatedned his life.
One of the things that is part and parcel of coming up higher is the ability to set aside natural reasoning.  There is no logical thinking that makes any sense with some of the things that we are commanded or instructed to do by the Lord.  It made no logical sense for Della and I to walk out the door of our home in Mission, Texas in 2005 and speak to the Cat 3 hurricane, Rita, that was headed straight toward us and command it to veer south into the mostly uninhabited mountans of northern Mexico.  But that's exactly what we did, knowing that the hurricane had to obey, and indeed Rita suddenly veered south causing great puzzlement among the weather forecasters.  We wound up addressing three separate hurricanes while we lived there.  Only one of them did any damage to the Rio Grande Valley, that damage was minimal, considering that it had been projected to be a Cat 4 when it came ashore around South Padre Island and Brownsville.
Della and I had lots of these kinds of experiences, and it was exciting to see what was available for us with the power of God operational in us.
With all that we have seen and experienced in God, the following two events were indicators that we had barely scratched the surface of what awaits.
It was about three weeks ago that I suffered three successive nights where I awoke around 2:30 or 3:00 in the morning and just couldn't get back to sleep.  It finally dawned on me that maybe, JUST MAYBE, the Lord was trying to get my attention!  (Grin!)  Finally, I said, "Lord are you trying to say something to me that I'm not hearing?  Are you trying to show me something that has escaped me?"
I got up from the bed and came downstairs and sat up in the recliner chair.  When I quieted myself and my spirit, I heard to Lord speak clearly and audibly, "Come up higher!"
What flashed before my spirit was a dimension of living in the Spirit that I had seen rather vaguely before but just hadn't sought after.  I got the message!
The following week, the same thing happened.  After the second night of restlessness, I came downstairs again and just sat meditating on the Word.  Again, I heard that distinct sound of the voice of the Lord speaking and saying to me, "Come up higher!"
Ever since then, I've been waiting on the Lord, meditating on the Word, and just trying to be quiet in His presence, awaiting the revelation of what my eye hadn't seen, or my ear hadn't heard, knowing that I was being prepped for a whole new realm of walking with the Lord.
That's where we will take this discussion next week.
In case you are missing out on real fellowship in an environment of Ekklesia, our Sunday worship gatherings are available by conference call – usually at about 10:30AM Pacific.  That conference number is (712) 770-4160, and the access code is 308640#.  We are now making these gatherings available on video usingZOOM.  If you wish to participate by video on ZOOM, our login ID is 835-926-513.  If you miss the live voice-onlycall, you can dial (712) 770-4169, enter the same access code and listen in later.  The video call, of course, is not recorded – not yet, anyway.
Blessings on you!
Regner
Regner A. Capener
CAPENER MINISTRIES
RIVER WORSHIP CENTER
Temple, Texas 76502
Email Contact: CapenerMinistries@protonmail.com
All Coffee Break articles are copyright by Regner A. Capener, but authorization for reprinting, reposting, copying or re-use, in whole or in part, is granted –provided proper attribution and this notice are included intact. Older Coffee Break archives are available . Coffee Break articles are normally published weekly.

If you would like to have these articles arrive each morning in your email, please send a blank email to: AnotherCoffeeBreak@protonmail.com with the word, "Subscribe" in the subject line.  To remove yourself from the mailing list, please send a blank email to AnotherCoffeeBreak@protonmail.com with the word "Unsubscribe" in the subject line.
CAPENER MINISTRIES is a tax-exempt church ministry. Should you desire to participate and covenant with us as partners in this ministry, please contact us at either of the above email or physical addresses, or visit: http://www.RiverWorshipCenter.org.